Jump into nearly a million new records with this week's release
4-5 minute read
By Jessie O'Hara
27 May 2022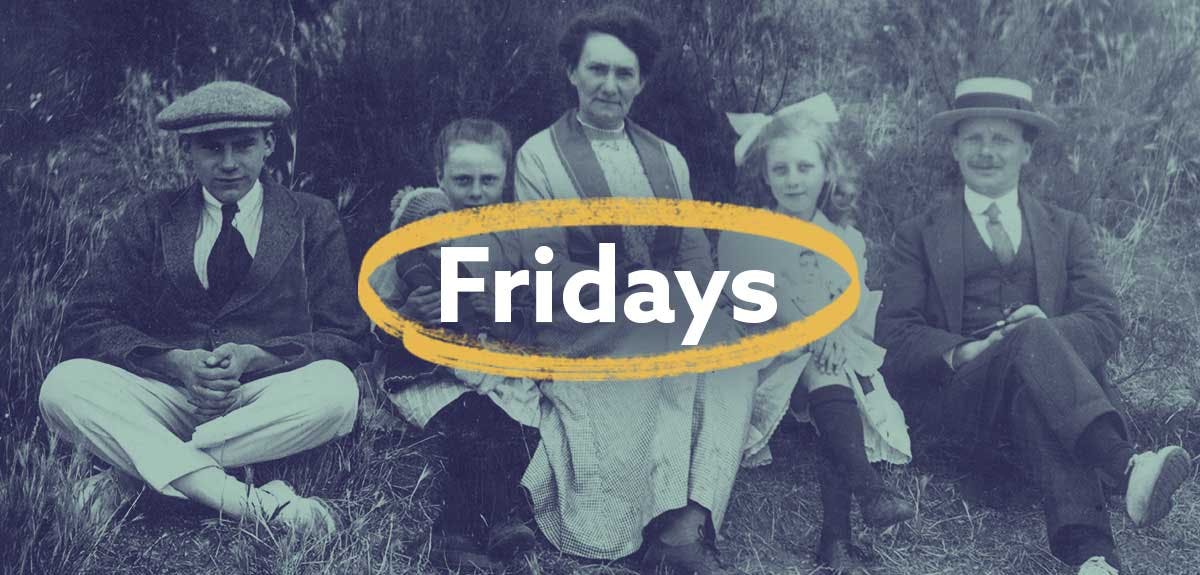 From trade directories to true love, there's thousands of stories to unravel.
Our ancestors' lives are more than just birth and death dates - there are whole lifetimes in between to trace. These incredible new additions to our archive can help you do that, so read on to discover everything that's new.
You know of the 1939 Register and the 1921 Census, but have you cross-referenced your ancestor's occupation with local directories? Well, if you have roots in York, you can now.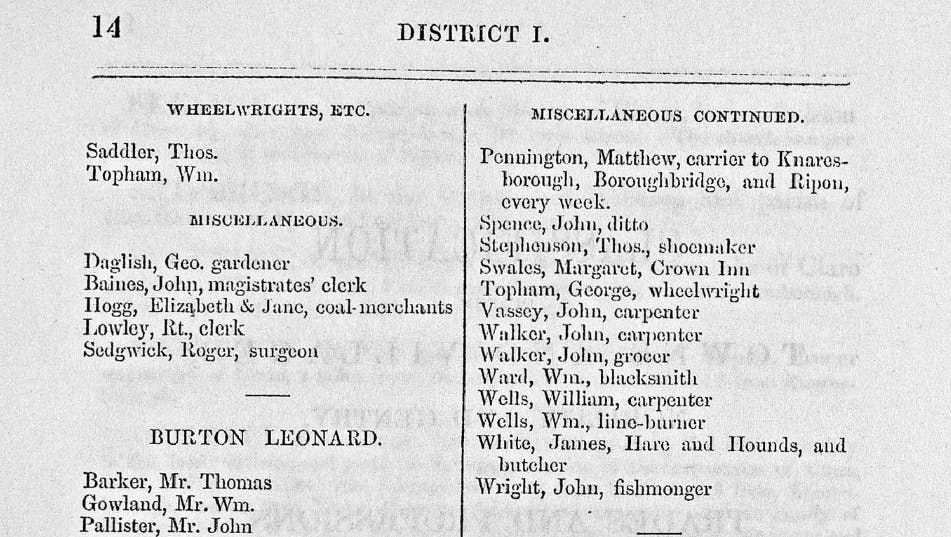 Trade directories can be a vital resource for understanding what your ancestor did for a living. However, rather than just offering a snapshot in time the way other sources do, you might just be able to trace any occupation changes as they happened throughout their lives. There could be multiple entries across different books for the same person, tracking their career as the years go by. This is particularly important during times where strikes and unemployment were high, such as immediately after World War 1.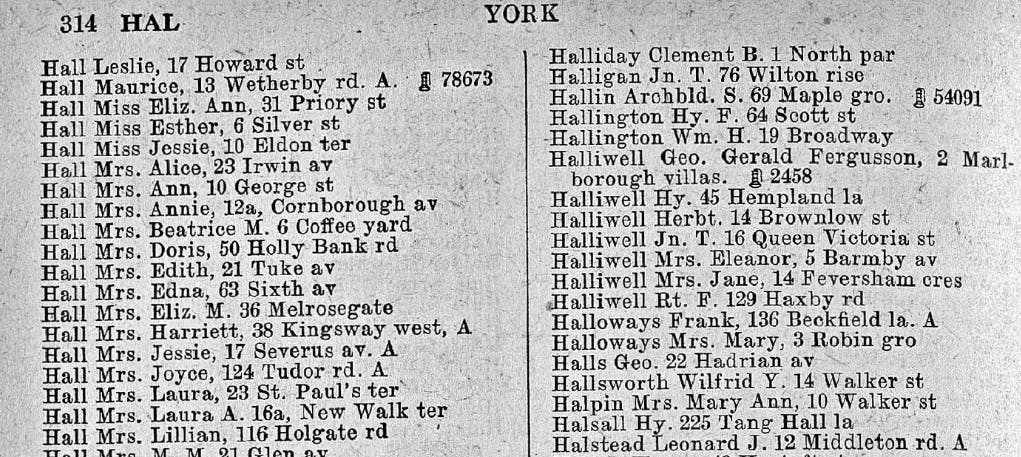 There are 16 separate trade directories in this collection, spanning almost 200 years of commerce within York. Different books may offer different information, but typically you'll find your ancestor's trade and where they traded. Some books will also have a full address. This could come in particularly handy if you've struggled with tracing your house history - the more sources you can compare, the more sure you can be of your house's previous occupants.
There are over 720,000 records in this collection, so if you have ancestors in York from the 18th century onwards, then make sure to have a browse.
Discover 220,000 new marriage records from the county of Herefordshire, provided by the Hereford Family History Society and published solely on Findmypast.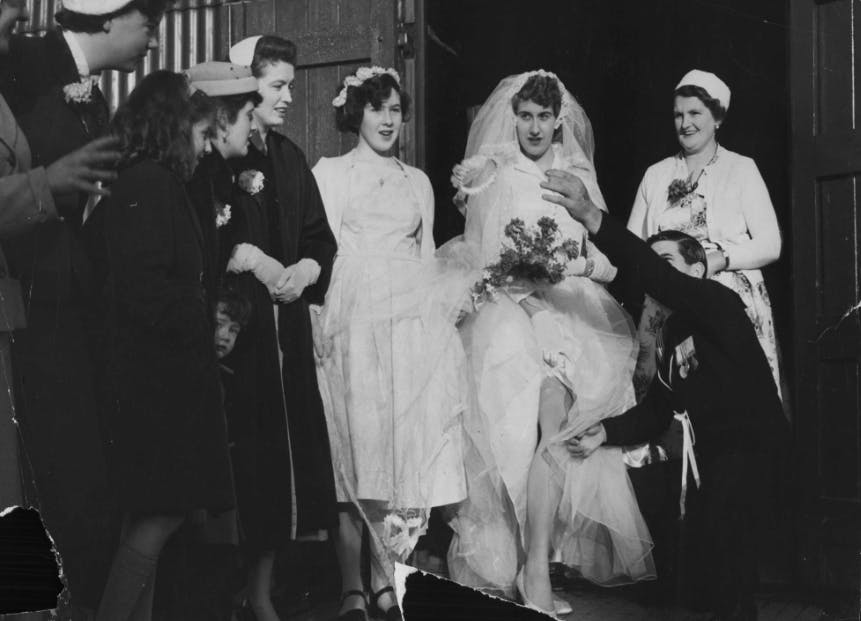 The information will vary per record, depending on the condition of the source material, but generally earlier records in this collection will give you the couple's full names and the marriage date. Later records will often give you both spouses' fathers' names, meaning you could trace generations upon generations back, enriching your family tree.
These records span from 1538-1838, covering an incredible 300 years of history, and document marriages from 470 parishes across the county. If you have roots in the West Midlands of England, this resource could become paramount to your family history research.
What's headlining this week? Well, we've certainly not held back, with five brand new titles and 94 updated titles. Our new titles cover both Scotland and Wales as well as the North and South of England. They also focus particularly on news from the 1980s and 1990s, meaning these will be more relevant when uncovering slightly more recent history. Perhaps you'll even find your close family - or your own name - within these pages.
The Rhondda Leader in particular has a large section dedicated to marriage notices, obituaries, anniversaries and birthday wishes. These can help you discover how more recent life events were reported on, often with full names and other rich detail.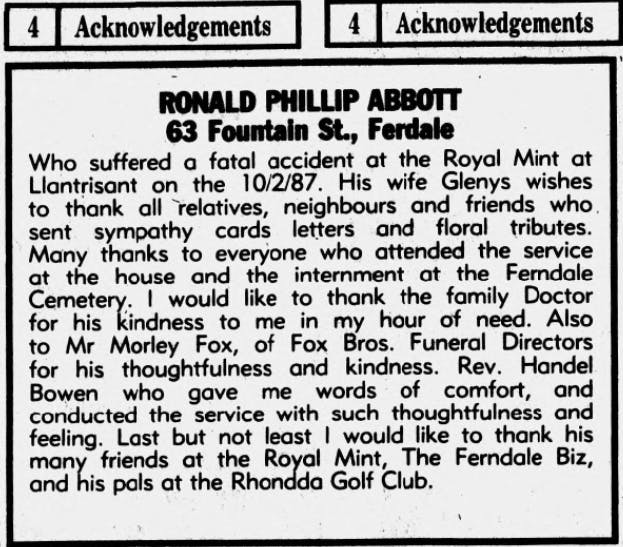 Some of these acknowledgements will also have photographs attached to them.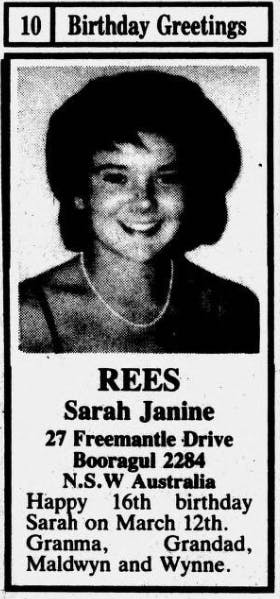 Newspaper notices can hold crucial information about your ancestor that cannot be found in records. Once you've narrowed the search down to years relevant to you, then browse through the titles available from your local area. You could find descriptions of marriage ceremonies, lists of funeral attendees, portraits of your ancestor, and more. You can find additional information on how to optimize your newspaper search in our handy go-to guide.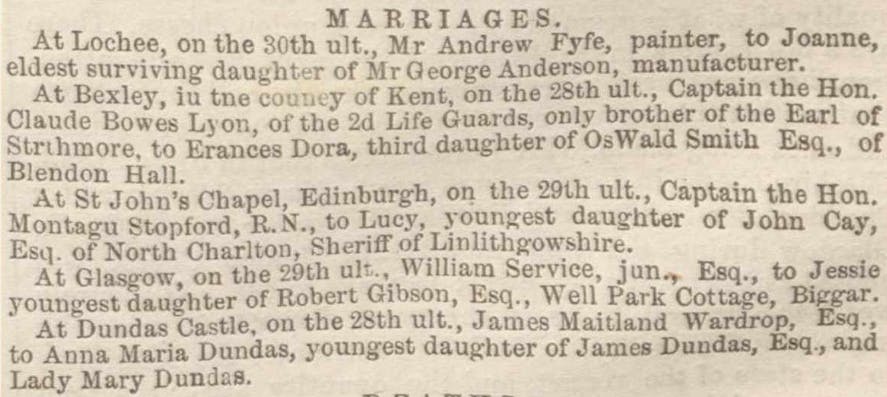 We also have entire record sets dedicated to newspaper notices, particularly focused around Scotland, Ireland, and some in America. There may also be more of these collections just on the horizon - be sure keep your eyes peeled for what's new every Friday.
Notices aside, here's a rundown of everything that's new and updated this week in our newspaper archive. To find a particular title, just filter your search results by the title you're interested in.
New titles:
Beverley Advertiser, 1992
Brent Leader, 1992
East Kilbride World, 1991
Rhondda Leader, 1987
Solihull Times, 1992, 1996, 1998
Updated titles:
Accrington Observer and Times, 1912, 1991
Alderley & Wilmslow Advertiser, 1938, 1945-1946
Aldershot News, 1919
Anfield & Walton Star, 1989
Ashbourne News Telegraph, 1991
Atherstone News and Herald, 1983
Ayrshire Post, 1988
Bedfordshire on Sunday, 1992
Bedworth Echo, 1979, 1998
Beverley Advertiser, 1992
Billingham & Norton Advertiser, 1989, 1991
Birmingham Daily Gazette, 1880, 1899
Birmingham Weekly Post, 1912
Bootle Times, 1991
Brent Leader, 1992
Brentwood Gazette, 1950
Bristol Evening Post, 1949
Buckinghamshire Examiner, 1951, 1998
Burntwood Mercury, 1990
Burntwood Post, 1989, 1992
Burton Daily Mail, 1899, 1975, 1977, 1991
Cambridge Daily News, 1989, 1991-1992
Central Somerset Gazette, 1950
Chatham News, 1889, 1992
Cheltenham News, 1989-1990
Cheshire Observer, 1987
Chester Chronicle, 1993, 1995
Clevedon Mercury, 1879, 1989
Dorking and Leatherhead Advertiser, 1992
Ealing & Southall Informer, 1990
East Cleveland Herald & Post, 1989
East Grinstead Observer, 1925
East Kent Gazette, 1896
Faversham Times and Mercury and North-East Kent Journal, 1992
Folkestone, Hythe, Sandgate & Cheriton Herald, 1990
Formby Times, 1992
Great Barr Observer, 1993
Hertford Mercury and Reformer, 1994
Hounslow & Chiswick Informer, 1988
Huddersfield and Holmfirth Examiner, 1909, 1912
Huntingdon Town Crier, 1993
Ilfracombe Chronicle, 1869, 1880, 1911
Ilkeston Express, 1993-1997
Irvine Herald, 1990
Kensington News and West London Times, 1935, 1940, 1972
Kent & Sussex Courier, 1979
Leek Post & Times and Cheadle News & Times and Moorland Advertiser, 1993
Lichfield Post, 1989-1990
Lincoln Target, 1993
Liverpool Evening Express, 1951
Loughborough Echo, 1996, 1998
Loughborough Mail, 1995-1996, 1998
Macclesfield Express, 1997
Maghull & Aintree Star, 1989-1990
Marylebone Mercury, 1996, 1998
Middlesbrough Herald & Post, 1989, 1991
Middlesex County Times, 1952, 1974, 1979, 1994
Newcastle Chronicle, 1871
North Star (Darlington), 1897, 1924
North Wales Weekly News, 1989, 1991
Nottingham Recorder, 1993-1995
Oadby & Wigston Mail, 1989, 1998
Oldham Advertiser, 1991
Ormskirk Advertiser, 1855, 1873-1874
Paddington Mercury, 1993
Paisley Daily Express, 1996-1997
Peterborough Standard, 1988
Pontypridd Observer, 1959, 1983
Port Talbot Guardian, 1983, 1990, 1994
Retford, Gainsborough & Worksop Times, 1890, 1978, 1993, 1995
Richmond Informer, 1998
Runcorn & Widnes Herald & Post, 1992
Runcorn Weekly News, 1998
Rutherglen Reformer and Cambuslang Journal, 1885
Saffron Walden Weekly News, 1901
Sevenoaks Focus, 1991
Solihull News, 1988-1989, 1998
Southall Gazette, 1979, 1995
Southport Visiter, 1988
Staffordshire Newsletter, 1991, 1993
Staines Informer, 1989
Stapleford & Sandiacre News, 1989, 1993, 1998
Stirling Observer, 1994
Strathearn Herald, 1989
Sunday Sun (Newcastle), 1931
Surrey Herald, 1911
Surrey Mirror, 1987, 1989-1990
Sutton Coldfield News, 1900, 1990
Torbay Express and South Devon Echo, 1994
Uttoxeter New Era, 1891
Uxbridge Informer, 1992
Uxbridge Leader, 1988
Walton & Weybridge Informer, 1992
Wokingham Times, 1932-1940, 1942, 1944, 1946-1947, 1949-1950, 1953-1958
Any questions, thoughts, or discoveries? Pose them to us directly and join us for Findmypast From Home, live on Facebook every Friday at 4pm UK time.
More on this topic:
Share this article
About the author