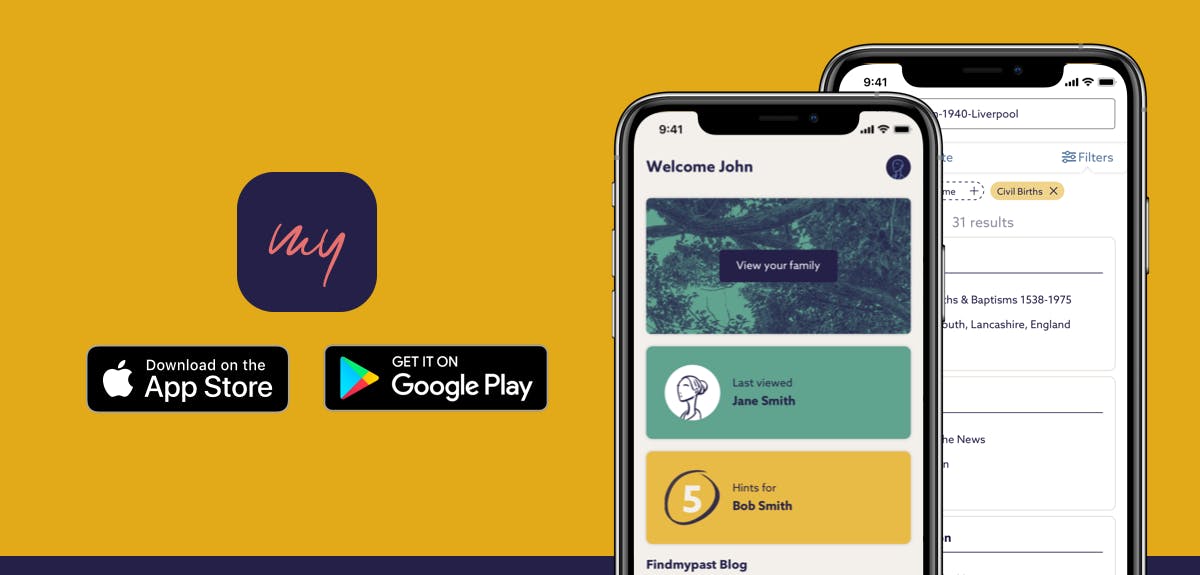 How to use the free Findmypast app

Take your family tree with you wherever you go with the free Findmypast app.
Available for free on all Android and iOS devices, the Findmypast mobile app is designed to help you find your ancestors and build your family tree with just a tap and a swipe, wherever you are.
With the Findmypast app you can:
The app is your perfect research companion, making it more convenient than ever to manage your Findmypast family tree.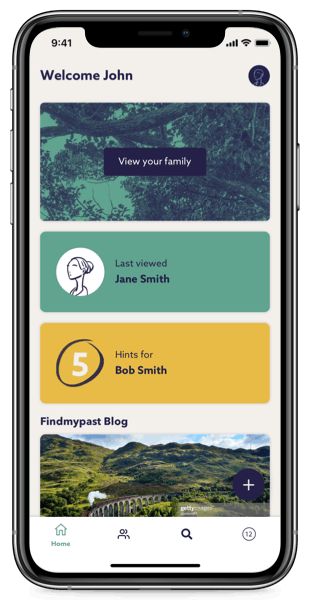 It's a free, easy way to visually organise your family history.
No more needing to go to your computer for a record search. You can delve as deep as you like into our record collections, anywhere, any time from Findmypast app.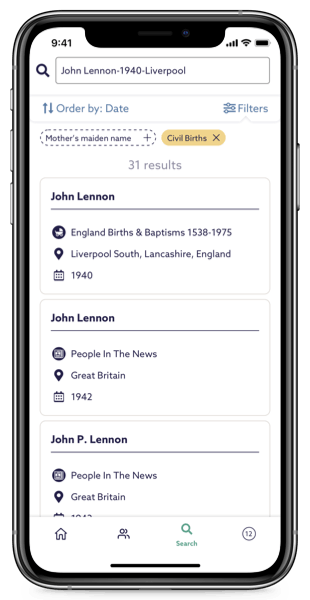 You can also filter and sort the results and if you have a paid subscription, view transcripts and original record images to print or download.
You can review potential record matches on the go.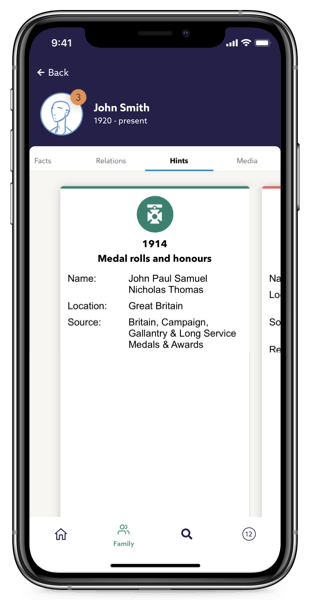 Give a face to the name by adding photos to your family tree. With our app, you can snap and upload any pictures from your phone or tablet.
Create your ancestors' profiles
Build a fuller picture of a relative's life by creating a profile on the app.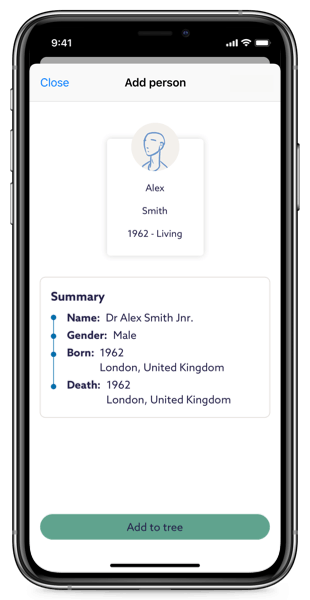 It lets you view their most vital life events in one place and any changes you make will be saved in your tree, whether you view it on a desktop or in the app.
Discover family connections
Also with the app, you can see easy-to-read lists of the branches in your family tree. Discover each ancestors' spouse, parents and children all in one place.
Make searching for your ancestors easier than ever before. Download the Findmypast app to your smartphone or tablet now.