Use this free family tree template to kick-start your family history research
2-3 minute read
By Daisy Goddard
22 August 2023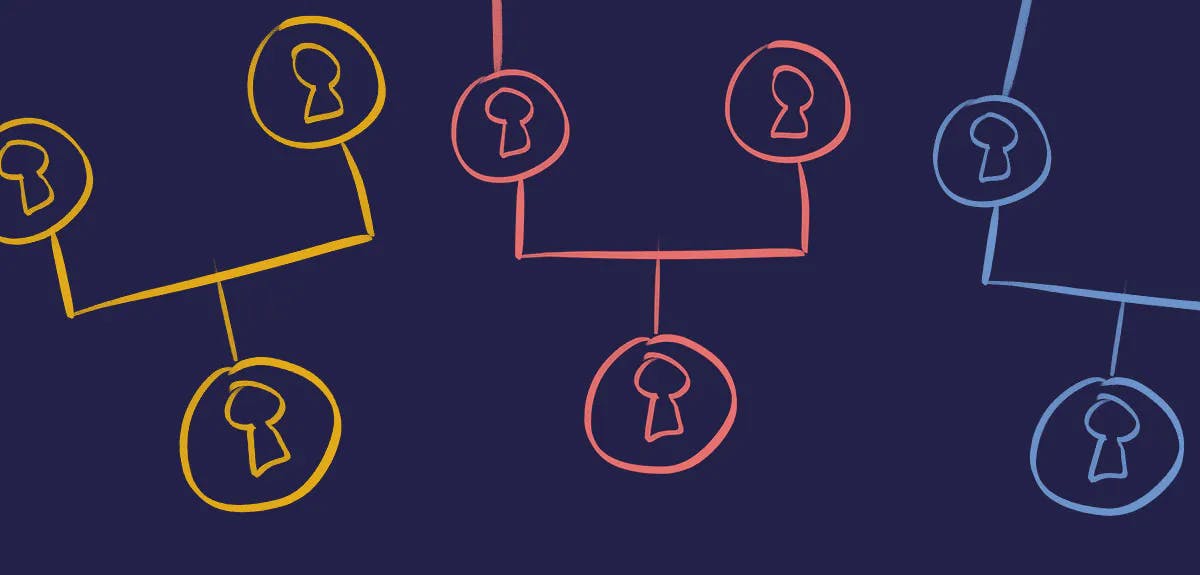 Connect with your past using this handy four-generation family tree chart - download it now to start your exciting genealogy journey.
If you're just getting started on your family history, putting a basic family tree structure in place is essential. As any genealogist knows, a tree helps to structure your research and even displays your discoveries visually.
To help you with this important first step, we've made a downloadable blank family tree diagram. Using this, you can sketch out the first four generations of family members, dating back to your great-grandparents.
Starting with yourself (or whoever you're building a family tree for), there's enough space on the family tree diagram to add key facts including:
Name
Birth date or year
Death date or year
Birthplace
Where they lived
Download our free family tree template
This family tree chart template stretches back four generations and includes placeholders for yourself, two parents, four grandparents, and eight great-grandparents.
Mapping out the milestone information about these relatives on a blank family tree template is the first jumping-off point for continuing your genealogy research. From there, you can trace your lineage back through the generations.
Once you've completed this basic four-generation family tree chart, why not transfer it to Findmypast's secure and convenient online family tree builder? This will allow you to move beyond four generations of family and grow your tree backwards and outwards.
We'll even send you hints to help you add more ancestors to it. What's more, you can take your Findmypast family tree with you wherever you go and show off your family discoveries with the free and easy-to-use Findmypast mobile app.
How to make your family tree
When starting to build your family tree (also known as a pedigree chart), there are a few paths you can take.
Depending on your preference, you can choose between the following ways of making a tree:
Using an online tree builder to create and store your family tree. Family history sites like Findmypast offer easy-to-use software that simplifies the tree-building process and helps you along the way.
Filling out a downloadable chart template. A printable family tree chart like the one found on this page provides a good starting point for understanding the closer branches of your family and may help you to wrap your head around your tree offline.
Creating your own tree from scratch. If you'd prefer to start solo, you can create your own family tree by hand or using offline software like Microsoft Excel. This is the trickiest method. Beginning with a totally blank canvas is not what we'd recommend for beginners.
Online versus offline family trees: what's better?
The above options aren't mutually exclusive - many people start by filling out a printable family tree, then transfer it online to further grow the branches. Alternatively, if you've already got an online family tree, you may wish to take it offline by filling out our family tree chart template.
When filling out a downloadable family tree chart, you're limited by the size and structure of the template. This is fine if you're early on in your research and just want to establish key details about your parents, grandparents, and great-grandparents.
But to grow your tree further, you'll need to bring it online, and use family history records to fill in the gaps in your knowledge.
Findmypast's handy tree builder connects you with billions of records and opens the door to endless discoveries. From censuses to parish records, our hints match you with the records you need, exactly when you need them.
Get some inspiration from these family tree examples
If you're choosing to start your tree offline with a free template, we'd recommend browsing some example family trees to get an idea of what your tree could end up looking like.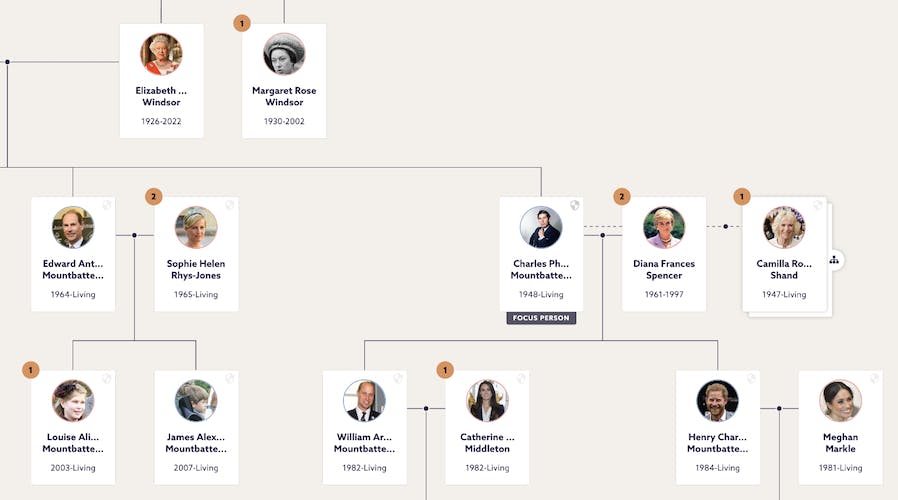 More on this topic:
Share this article
About the author