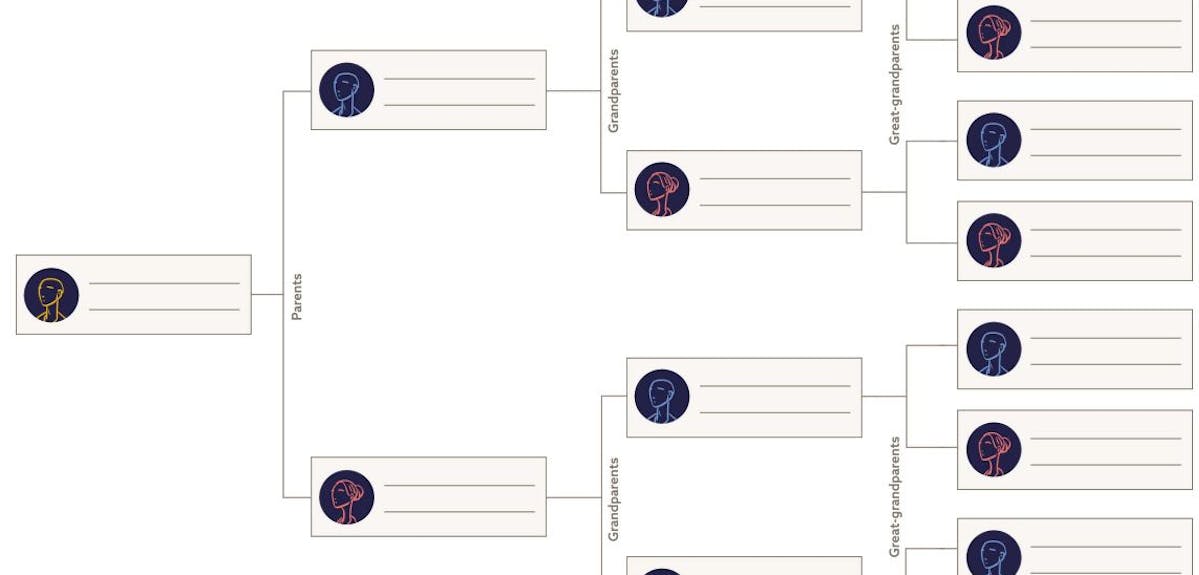 Kick-start your genealogy research with this free family tree template

This handy family tree chart displays four generations of relatives. Download it now.
If you're just getting started on your family history, putting a basic family tree structure in place is essential. To help, we've made a super-convenient, downloadable family tree template where you can sketch out the first four generations of your family, dating back to your great-grandparents.
Download family tree template
Don't worry if you don't have all the details to hand, just add what you know for now. You can always come back to the family tree chart later to add more information.
This family tree template stretches back four generations and includes placeholders for yourself, two parents, four grandparents and eight great-grandparents. Mapping out the milestone information about these relatives on a family tree structure is the first jumping-off point for continuing your research into the past.
Once you've completed the basic family tree chart, why not transfer it to Findmypast's secure and convenient online family tree builder?  This will allow you to move beyond four generations of family and grow your tree backwards and outwards. We'll even send you hints to help you add more ancestors and finds to it. What's more, you can take your Findmypast family tree with you wherever you go and show off your family discoveries with the free and easy-to-use Findmypast mobile app.