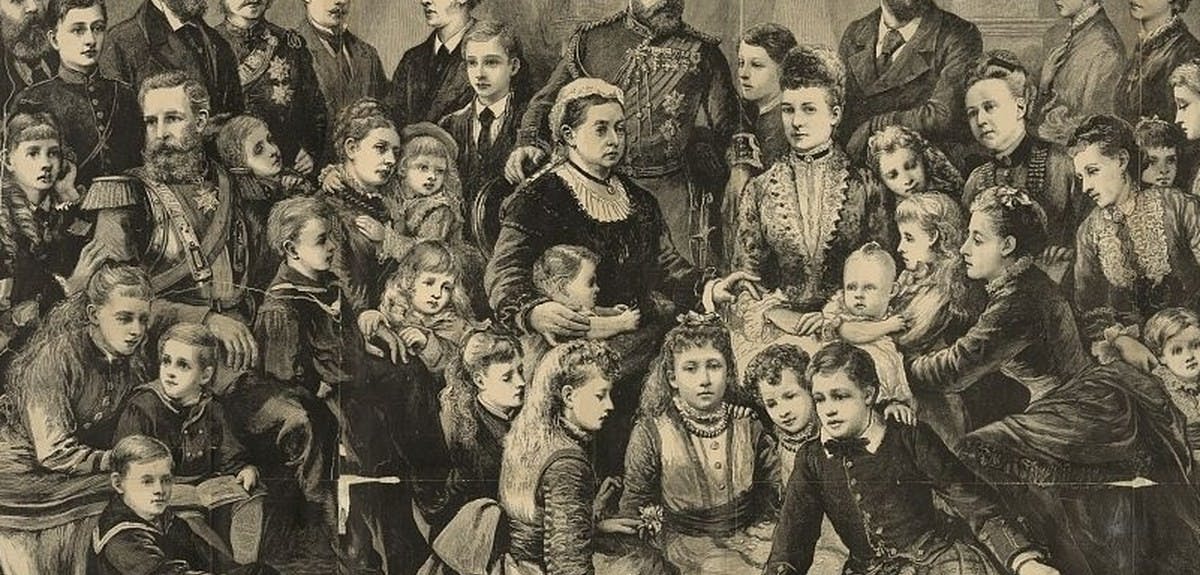 Are you related to royalty?

It's so often the subject of family lore - a connection somewhere in the family to royalty or nobility, perhaps scurrilous rumors of an illegitimate child born out of wedlock in a courtly scandal, or a Lord stripped of his title and land following a failed coup d'etat. If only you could prove the connection beyond doubt, those castles would be yours, right?
How likely is it that these family stories are anything more than hand-me-down tall tales? Well, take a look at the research done by the TV show Britain's Real Monarch, which posited that the rightful King of England was actually a farmer in Australia. Or the recent discovery by Welsh comedian Greg Davies that he was descended from Owain Glyndŵr, the last native Prince of Wales. These cases show that there may be connections to royals or nobles in your family tree just waiting to be discovered.
Now that we've established the possibility of a royal or noble ancestor, how do we go about establishing this connection? Here's a few resources to explore to determine whether you should be marching to the palace and demanding your set of keys. Or, failing that, if your ancestors simply had friends in high places.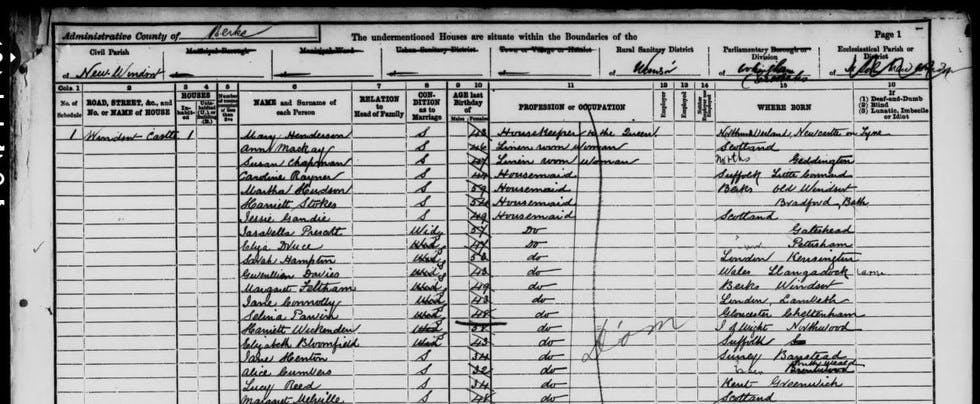 Don't forget, house names, streets and county borders can change over the years. Check maps from the relevant period to ensure that you're searching for the right name, and always keep your search terms broad, remembering to use wildcards where appropriate.
Findmypast is home to this collection of 386,000 records of individuals who worked for the royal household during a period that spans almost 400 years. If there are rumors of your ancestors having trod the royal boards, there's every possibility they may have worked as a member of staff.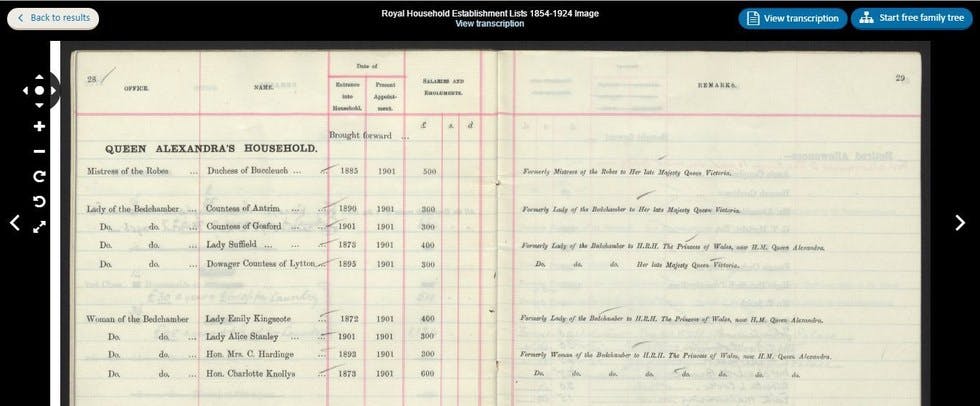 Reigning monarchs would typically employ in excess of 1,000 people, providing plenty of opportunities for you to discover an ancestor or relative who served the court in some way. In these records you'll find everything from "Chocolate Maker to the Queen" to "Keeper of the Lions in the Tower" to the unfortunately intimate yet highly esteemed role of "Groom of the Stole".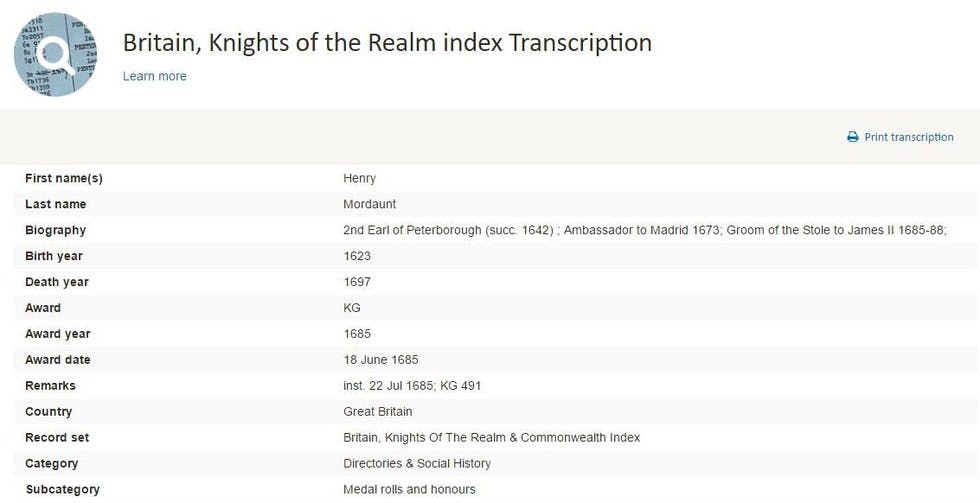 This collection contains the records of 35,000 people, from the 13th century to the present day. In these records you'll find kings' most trusted confidantes, knights rewarded for their valor in battle and also more modern figures, like the actor Laurence Olivier and former UK Prime Minister Margaret Thatcher, a Baron and Baroness respectively.