Discover family history across both hemispheres with records from Ireland to Australia
3-4 minute read
By Jessie O'Hara
5 August 2022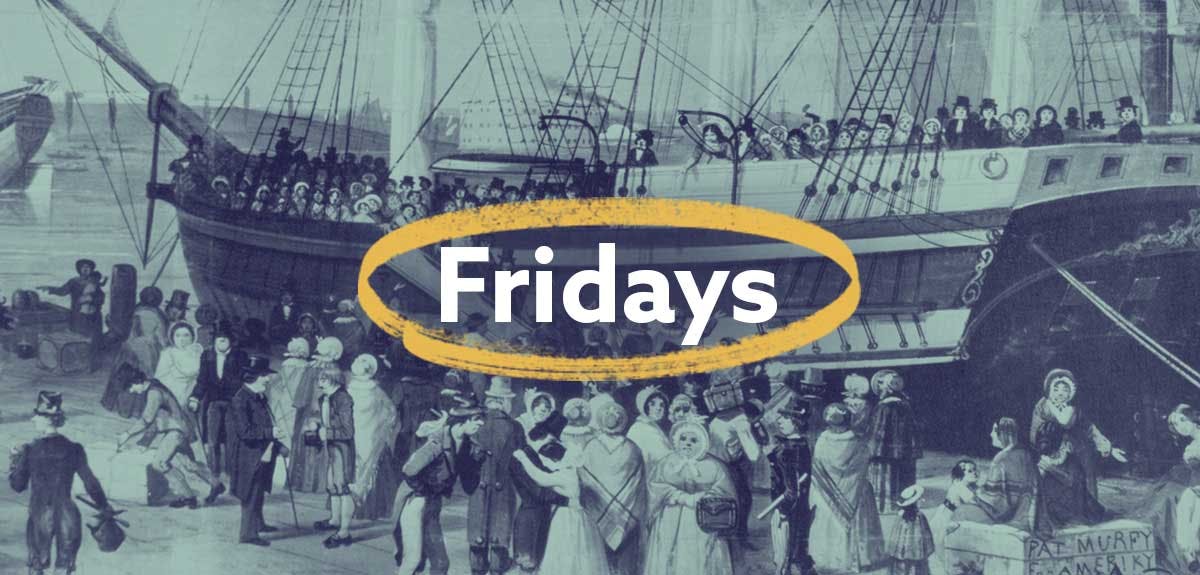 Explore history from around the globe with 200,000 new records.
If you weren't already aware (and if not, where have you been?), we have the single largest online collection of Irish records, and our collection is always expanding. This Friday, we've added 165,000 new Waterford records, and to top it off, we've added 33,000 funeral records from Queensland, Australia, just in time for Australia and New Zealand Family History Month. Here's a rundown of everything that's new.
We've added 33,000 new records to this collection, and they're perfect for researching more recent history, covering the years 1973-2003.
Within these records, you could uncover a full name, place of residence, and death date. You may also find extra information under the 'Description' field of the transcript, including notes on titles, relationships, and gender. As well as this, many records also offer additional notes, which cover details such as ethnicity, religion, or alias.
These records cover 71 years of social history from Waterford, Ireland.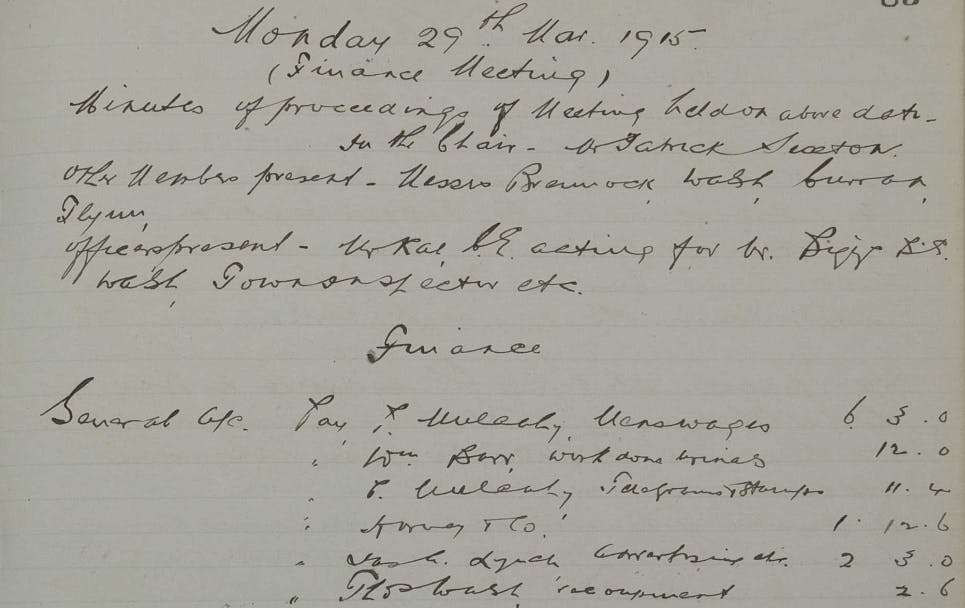 The Town Commission was established in 1854, and was responsible for government activity such as the maintenance of roads and waterworks, sanitation, providing housing, and regulating the markets. These records cover the years 1851-1922, and document everything from staff and suppliers, assistance requests, fee payments, or deserted and orphaned children. If you find an ancestor listed here, you could discover their trade or occupation and more information on their finances.
Unearth your ancestor's connection to 19th and 20th century workhouses with 38,500 new records. These records are from the Kilmacthomas Union.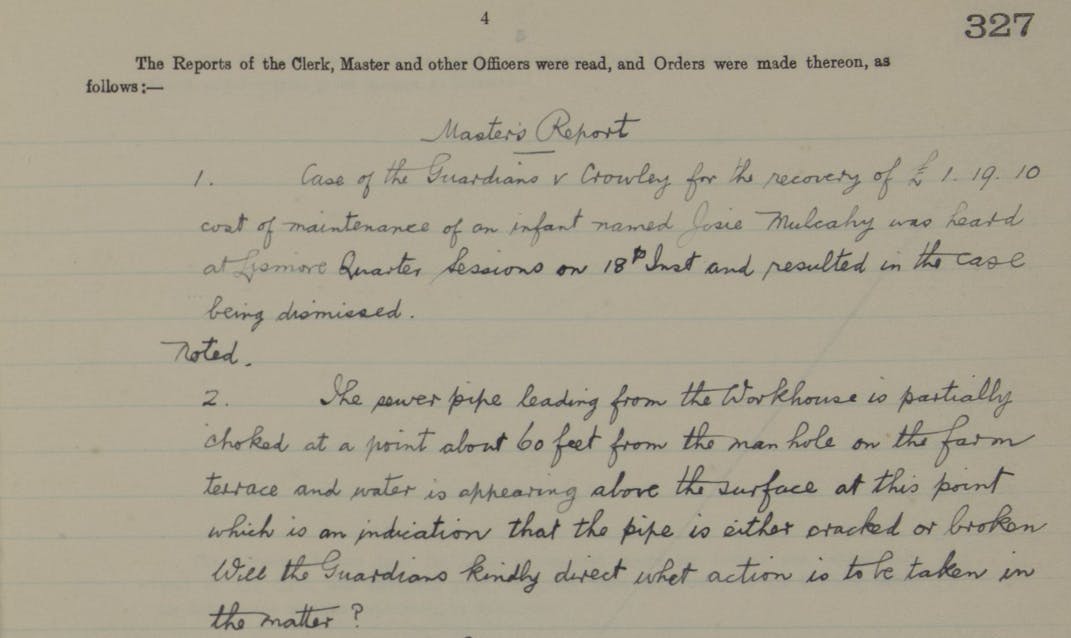 If you find your ancestor in this collection, it's possible that they owed money, asked for emigration assistance, or got married within the workhouse. These records also detail the staff and suppliers of the workhouses across the area, as well as noting fee payments, maintenance work, and general minutes on the day-to-day running of the institutions.
With 10 brand new titles and an immense 422,000 pages added to our newspaper archive this week, there really is something for everyone. We've added our third title from Antigua, the Antigua Standard, as well as our first standalone Australian title, the Australian Spiritualist. Not only that, but we've added specialist title the British Yachtsman and updated titles from Ireland, Scotland, and Canada. Read on for the full list of new and updated titles.
New titles:
Antigua Standard, 1883-1890
Australian Spiritualist, 1881
Battersea Polytechnic Review, 1894
British Yachtsman, 1894
Evans and Ruffy's Farmer's Journal, 1809-1832
Hampstead News, 1882-1961
Holloway Press, 1872-1962
Land & Labor, 1918
Sutton Journal, 1863-1896, 1898-1902
West Kent Argus and Borough of Lewisham News, 1894-1931
Updated titles:
Ashbourne News Telegraph, 1998
Birmingham Weekly Mercury, 1936-1945, 1947-1948, 1951-1955, 1957-1958, 1961-1962, 1964-1966, 1968, 1970, 1972, 1974, 1976-1979, 1983-1985, 1993-1994, 1998
Birmingham Weekly Post, 1879
Bracknell Times, 1998
Brentwood Gazette, 1993
Bucks Advertiser & Aylesbury News, 1845, 1851, 1863
Cambridge Town Crier, 1993
Caterham Mirror, 1993
Chester Chronicle, 1998
Crewe Chronicle, 1998
Derby Express, 1998
Dorking and Leatherhead Advertiser, 1993
East Cleveland Herald & Post, 1993
East Grinstead Observer, 1993
Edinburgh Evening News, 1951
Erdington News, 1911-1917
Evening Despatch, 1908-1911, 1913, 1920-1923, 1925-1929, 1933-1935, 1937-1938, 1948-1949, 1951-1954
Faversham Times and Mercury and North-East Kent Journal, 1993, 1995
Field, 1857
Formby Times, 1993, 1995
Gloucester News, 1993
Harlow Star, 1993
Harrow Informer, 1993
Harrow Observer, 1998
Heartland Evening News, 1999
Herald Cymraeg, 1993
Hertford Mercury and Reformer, 1998
Herts and Essex Observer, 1998-1999
Hounslow & Chiswick Informer, 1993
Huntingdon Town Crier, 1998
Irvine Herald, 1994
Isle of Thanet Gazette and Thanet Times, 1993
Kentish Express, 1961
Leatherhead Advertiser, 1993
Long Eaton Advertiser, 1998
Middlesbrough Herald & Post, 1993
Midweek Visiter (Southport), 1993
Neath Guardian, 1993
Ormskirk Advertiser, 1992
Ottawa Free Press, 1903
Plymouth Extra, 1989, 1993
Retford, Gainsborough & Worksop Times, 1998
St Neots Town Crier, 1993
St. Kitts Daily Express, 1906, 1909-1915
Stockport Express Advertiser, 1993
Strathearn Herald, 1993
Sun (Antigua), 1911, 1913-1920
Sunbury & Shepperton Herald, 1991
Thanet Times, 1993
Uxbridge Informer, 1995
Walton & Weybridge Informer, 1993
West Surrey Times, 1918
Whitstable Times and Herne Bay Herald, 1993
Woodford Times, 1870-1881, 1896, 1899-1915
Do you have ancestors across the globe? Perhaps you've uncovered a history of travel and migration within your family tree? Let us know on social @findmypast for a chance to be featured, and keep your eyes peeled for more exciting global releases in the coming weeks.
More on this topic:
Share this article
About the author