Explore thousands of new records, from Surrey to the States
4-5 minute read
By Jessie O'Hara
16 December 2022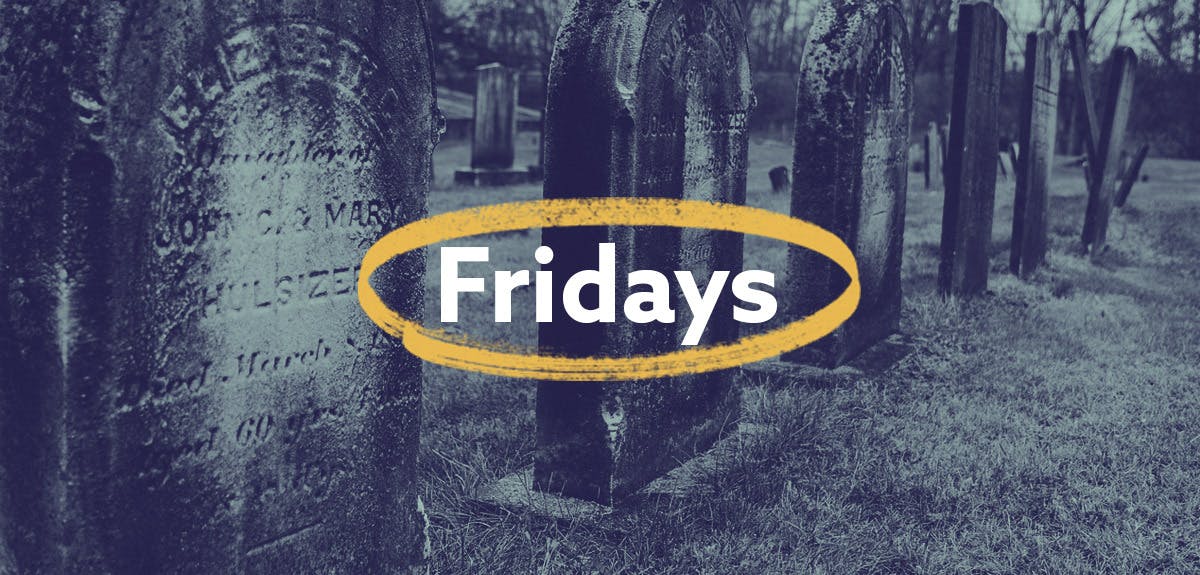 This week's release uncovers different slices of history across the globe.
Whether you've traced roots to Colonial America, you're a South Londoner to your core, or you want to explore our shared national past - this release really does have it all. Here's a rundown of everything that's new.
In May of 1641, rumors spread that the Protestant reformation in Britain was at risk of collapsing. In response to this, the Long Parliament put together a draft of a national declaration - the first of three oaths of loyalty.
Men over the age of 18 were requested to sign the oath. If they didn't, they were assumed to be Catholic, and could not hold official positions within Church or state. It was not an effective way to differentiate Protestants and Catholics, though - some Catholics signed the oath as they had reservations about repercussions.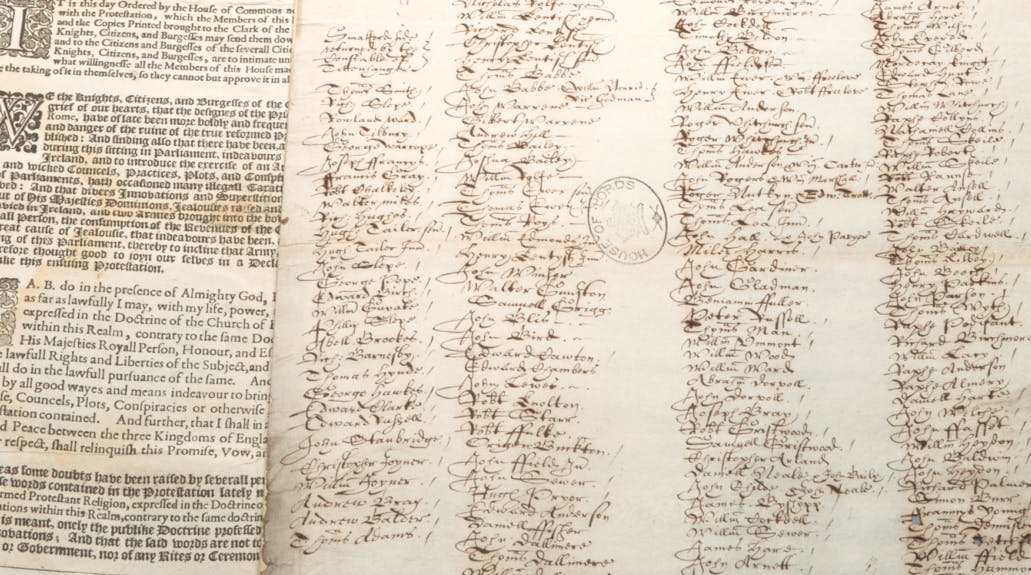 Some records may list 'absent', 'at sea' or similar as a reason they could not sign. Other records vary greatly - some only gave the names of officials, some listed women, some even defined each oath-taker with an occupation.
This collection acts as the closest record to a census that we have for this time period, as each man also had his exact parish of residence listed. Of these lists, only around a third of the records survive.
Comprising BMDs, letters, newspaper clippings and more, this collection explores the genealogies of selected families that made significant contributions to the development of Philadelphia during the Colonial era.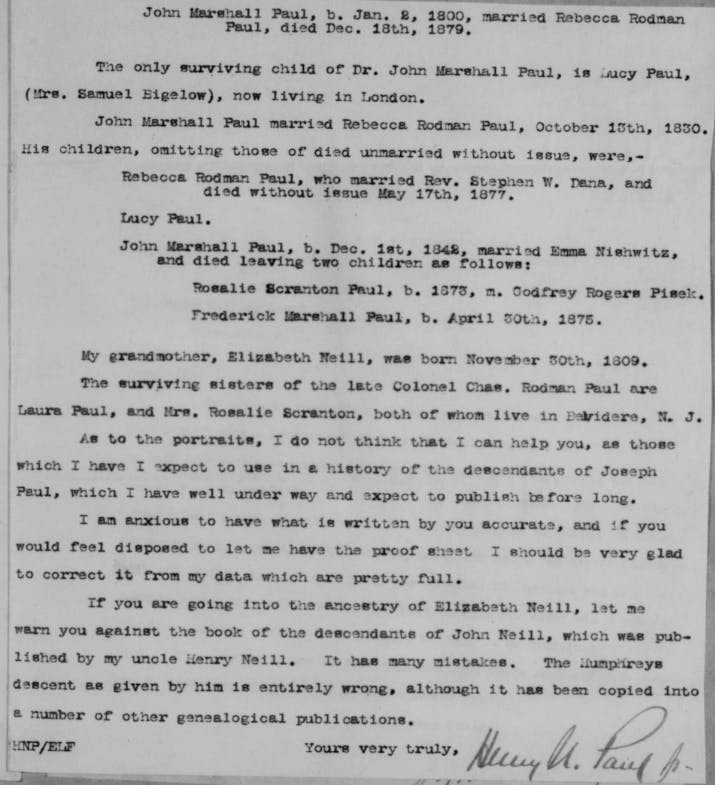 Most of the families in this collection were of English, Welsh, or German descent, and most of these records cover the 18th and 19th centuries. However, some of them date as far back as the early 17th century.
The information per family varies. Often, the most crucial information is given in a linear manner - births, marriages, deaths within the family. Some will include extra detail using newspaper clippings, short biographies, letters, original certificates, or burial locations. Anyone with early Pennsylvania roots would be advised to dig deep into these pages.
We've added 4,700 new records to this collection, from Croydon and transcribed from the expansive Croydon in the Past historical publication, 1883.
This publication was created by a sole person in the 19th century, who was local to the area and noted down this information on their walks.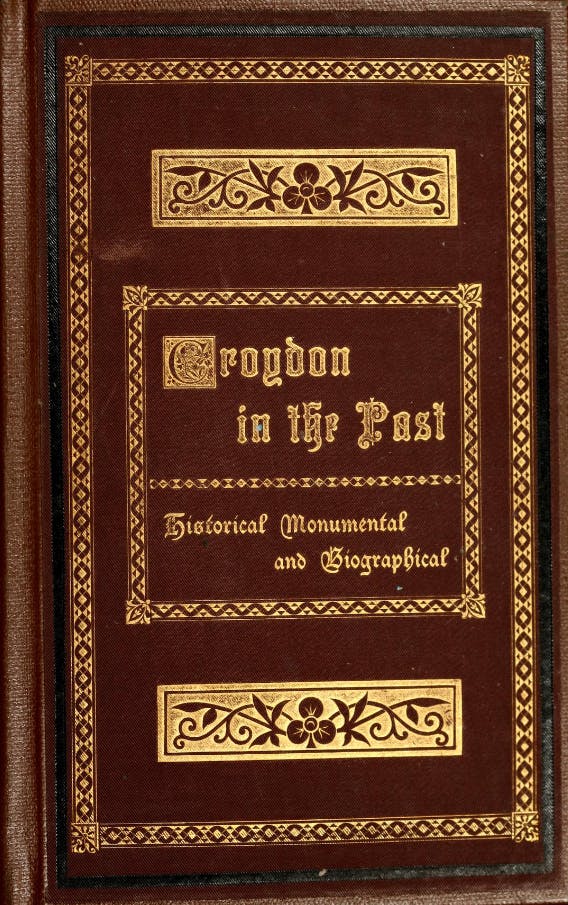 The transcriptions will often give more detail than a standard burial record. Though information does vary, you might find a birth year, an occupation, a last residence and names of relations (such as spouse or next of kin).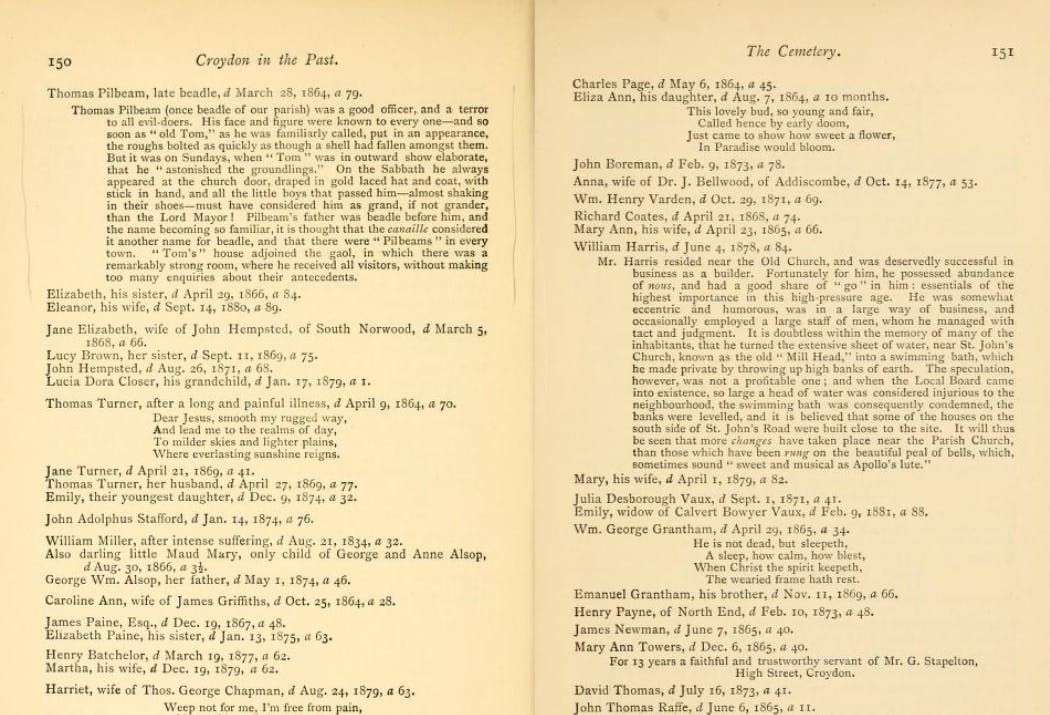 However, it is definitely worth checking the original image. Some will give small biographies, inscriptions left on tombs or gravestones, and more. To find these records, just add 'Croydon in the Past' to the optional keywords field on the advanced search screen. You can also browse the full publication here.
We've added five new newspaper titles this week, with three being local titles from south of the Thames. However, you'll also find a new Welsh title, as well as 68 updated titles. Here's a full list of everything that's new in the archives this week.
New titles:
Croydon Express, 1878-1895, 1898, 1900-1911, 1913-1916
Daily Post (Wales), 1982-1984
Greenford & Northolt Gazette, 1997
South London Observer, 1895, 1901-1962
Southwark and Bermondsey Recorder, 1868-1884, 1903-1920
Updated titles:
Accrington Observer and Times, 1917, 1993, 1999
Ashbourne News Telegraph, 1997
Belper Express, 1998
Birmingham Daily Post, 1920, 1933, 1982, 1984
Birmingham Mail, 1996
Birmingham News, 1992
Boston Target, 1993
Bracknell Times, 1997
Brent Leader, 1993
Buckinghamshire Examiner, 1996
Cambridge Daily News, 1911, 1916
Cambridge Weekly News, 1993
Chelsea News and General Advertiser, 1993
Cheltenham News, 1998
Cheshunt and Waltham Mercury, 1997
Chester Chronicle, 1997
Coalville Mail, 1993
Daily Record, 1996
Derby Daily Telegraph, 1972
Derby Express, 1997
Ellesmere Port Pioneer, 1997
Express and Echo, 1960
Football Post (Nottingham), 1986
Fulham Chronicle, 1997
Gloucester Journal, 1992
Gloucester News, 1998
Grimsby Daily Telegraph, 1954, 1996
Harrow Observer, 1924-1925, 1928, 1930, 1941, 1997
Heartland Evening News, 1996-1997
Hoddesdon and Broxbourne Mercury, 1997
Huddersfield and Holmfirth Examiner, 1879, 1882
Huntingdon Town Crier, 1997
Irvine Herald, 1974
Liverpool Daily Post, 1967
Liverpool Mercury, 1898
Llanelli Star, 1986
Loughborough Mail, 1992, 1997
Macclesfield Courier and Herald, 1914, 1918, 1928
Macclesfield Times, 1915, 1917, 1936
Merthyr Express, 1992
Middlesbrough Herald & Post, 1992
Nantwich Chronicle, 1997
Newcastle Evening Chronicle, 1920
North Wales Weekly News, 1992
Northampton Herald & Post, 1992
Nottingham Evening Post, 1960
Nottingham Recorder, 1992
Oadby & Wigston Mail, 1992
Oldham Advertiser, 1998
Plymouth Extra, 1992
Port Talbot Guardian, 1996-1997
Retford, Gainsborough & Worksop Times, 1878, 1997
Runcorn Weekly News, 1997
Scunthorpe Evening Telegraph, 1984
Sevenoaks Chronicle and Kentish Advertiser, 1992
Skelmersdale Advertiser, 1999
Stirling Observer, 1997
Surrey Advertiser, 1964
Surrey Mirror, 1951, 1958-1960
Surrey-Hants Star, 1992
Taunton Courier, and Western Advertiser, 1900
Thanet Times, 1992
The People, 1977-1978, 1981, 1985, 1990, 1997-1998
Uttoxeter New Era, 1886, 1888, 1890, 1892, 1898, 1900, 1902, 1905-1906, 1908-1909
West Lothian Courier, 1993
West Surrey Times, 1878, 1880, 1915, 1917
Western Morning News, 1863, 1952, 1961, 1980, 1982
Whitstable Times and Herne Bay Herald, 1992
Looking for a last minute gift idea? We've extended our 25% off selected gift subscriptions offer until December 23, giving you the chance to grab a thoughtful, hassle-free gift for your loved ones. There truly is no present like their past.
More on this topic:
Share this article
About the author