Celebrating Cumberland stories this Findmypast Friday
4-5 minute read
By Daisy Goddard
17 November 2023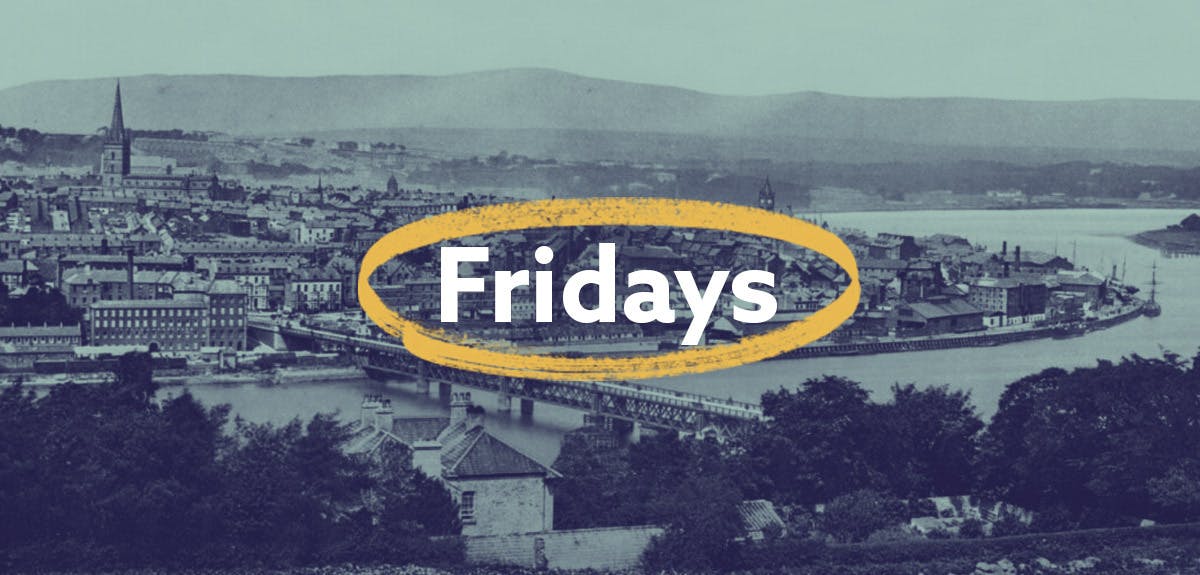 With over 250,000 new records and 150,000 newspaper pages now available to explore, delving into the lives of your ancestors just got even easier.
If you've got roots in North West England, this release is for you. We've made extensive updates to three of our parish sets for the historic county of Cumberland, with over 250,000 new records available to explore.
Now part of Cumbria, Cumberland was its own county in the 19th and 20th centuries, before being subsumed into the geographical divisions that we know today.
But that's not all - we've also added over 150,000 pages to our newspaper collection, pushing our total count of historical pages past the impressive 72 million mark. Read on to discover a brand new Irish title, and explore the updates made to a further six publications.
We've got an exciting trio of parish updates for you this Findmypast Friday, the first of which is our Cumberland Baptisms. Spanning over four centuries, the records within this set are those much-needed building blocks of your family tree.
We've added 65,252 new transcriptions to this collection, covering parishes across the historic county between 1508 and 1923.
As Anne Lancaster's record indicates, you can expect to learn a full name, a baptism date, a place and a father's name from these records. Some records also contain the mother's name, an address, and even the father's occupation. While this week's new records are all transcriptions, you will find some original record images within this set.
If your ancestor was baptised in Cumberland between the 16th and 20th centuries, their name may just appear within these records.
The second of this week's updated sets is our Cumberland Marriages, to which 68,211 transcriptions have been added, spanning over four centuries, from 1547 to 1975. If you've got roots in North West England, you may just find a familiar name or two within this collection.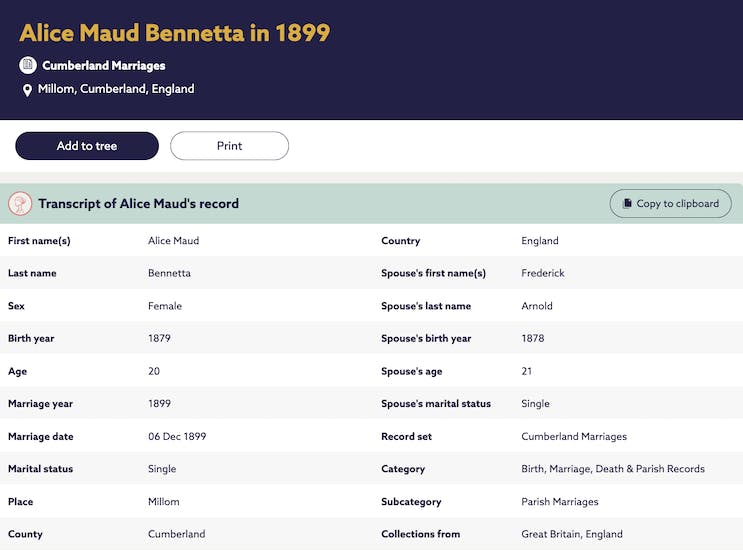 As this example illustrates, you can expect to learn key information from these records, including both spouses' names, ages, and addresses, the date and place of their marriage, and a father's full name.
Last but not least, we've also updated our Cumberland Burials, with 62,746 brand-new transcriptions spanning an impressive 426 years. If a member of your family was buried in the Cumberland area between 1566 and 1992, their name may just appear within this updated collection.
As is typical of English parish burial records, these new transcriptions contain key information like a full name, burial date, place, and residence. The inclusion of an address in many of these records makes them a handy source for house history.
Although this week's new additions are transcription-only, many of the records within this wider set contain original record images. Take Esther Smith, for example.

Born in 1747, Esther was buried on 24 August 1825, at the Anglican church in Alston with Garrigill. Aged 78 when she died, her residence is listed as 'Hillhouse'.
We added 152,092 newspaper pages to our collection this week, taking our grand total past the extraordinary 72 million mark. There's a brand new Irish title for you to explore, as well as updates to six of our existing publications.
This week's new addition is the Carrick Times and East Antrim Times. Founded in the town of Carrickfergus (in modern-day Northern Ireland) in 1891, this weekly publication is still in circulation today. For over 130 years, it has provided local news to County Antrim's residents.
In addition to local reports, you'll find articles on entertainment, sport and much more within the pages of the Carrick Times and East Antrim Times.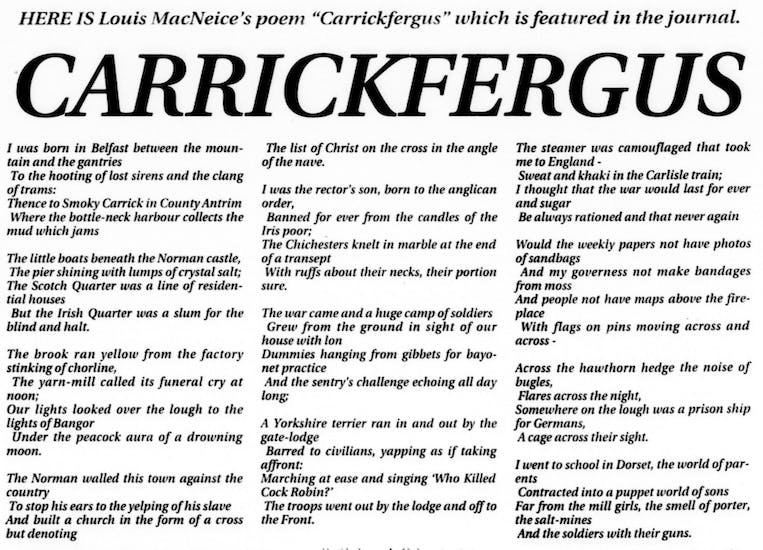 Interestingly, the title is known for its literary links - throughout its history, it has had ties to Jonathan Swift, Charlotte Riddell, Louis MacNeice, and the crime writer Adrian McKinty.
But that's not all... with a little digging, our team spotted an all-too-familiar face within the pages of this new title. Pictured below is Catherine, Findmypast's very own Head of Digitisation and Content Publishing, showing off her snazzy 'pet jumper' in a fashion show at Ballyeaston town hall in November 1987.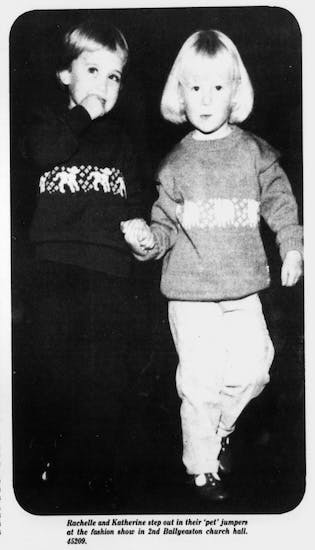 This heartwarming find reminds us of the kinds of lovely discoveries that can be made within our newspaper collection.
In addition to this new addition, we've also updated a further six existing titles from across the UK and Ireland. Almost 50,000 pages were added to the Ulster Star, while the Larne Times also gained 22,000 brand-new pages.
Here's everything that's been added this Findmypast Friday.
Carrick Times and East Antrim Times, 1987, 1989, 1991-1999
Edinburgh Evening News, 1946, 1982, 1992
Larne Times, 1985-1986, 1988, 1991, 1994, 1996, 1998-1999
Lurgan Mail, 1990-1991
Mid-Ulster Mail, 1991-1993, 1995, 1999
South Wales Daily Post, 1999
Ulster Star, 1984-1987, 1989-1999
Have you made a surprising family history discovery? Whatever you've uncovered about your past, we'd love to hear about it. You can now get in touch and tell us directly, using this handy form.
More on this topic:
Share this article
About the author