'Invisible' immigrants: the story of the ten pound poms
2-3 minute read
By The Findmypast team
12 October 2023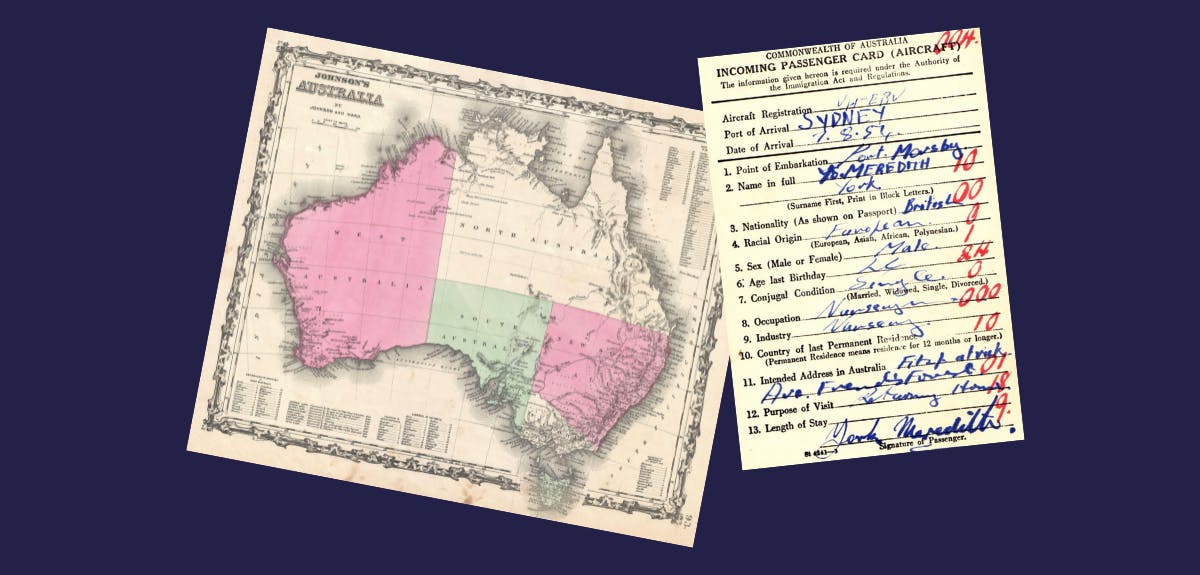 How much do you know about Australia and New Zealand's British migration schemes of the 1940s and 1950s?
The phrase 'Ten Pound Poms' is used to describe the Britons who emigrated to Australia following World War 2 on the Australian government's assisted passage scheme. The purpose of this scheme was to enlarge Australia's population whilst supplying workers for the country's growing economy and industry.
Britons were offered a way out of the rationing and deprivation of post-war life, shown visions of glorious sunshine and boundless possibility by a government desperate for an influx of labour.
They were offered the dramatically reduced fee for their passage only on the condition that they stay in Australia for a minimum of two years, or pay the full £120 fare back. This fee was prohibitively expensive for most.
The scale of the migration was such that some former troop ships were converted and dedicated to carrying Britons to their new home, such as the S.S. New Australia, formerly the Monarch of Bermuda.
The story of these immigrants has been dramatised by the 2023 series Ten Pound Poms, starring Michele Keegan, Faye Marsay and Warren Brown.
Delve into the records of the Ten Pound Poms
Search our Passenger Lists
Does your ancestor's name appear within this collection?
One of the most high-profile participants in the Ten Pound Pom scheme was Albert Grassby, who emigrated in 1960 and went on to serve as Australian Minister for Immigration. With a little digging, we found Grassby's name within our Passenger List collection.

But Grassby's isn't the only interesting story to be explored within this set. The Gibb family also took advantage of the Ten Pound Pom scheme. Originally from Didsbury in Manchester, brothers Barry, Maurice and Robin Gibb went on to find fame as none other than the Bee Gees. As their record reveals, the Gibbs family migrated from Manchester to Australia in 1949.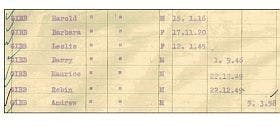 Another notable emigrant to Australia in this period was Carol Jones, formerly of Glamorgan in Wales. Once in Australia, Carol married Ron Minogue. In 1968, she gave birth to a daughter, Kylie, who would go on to become one of the nation's most successful entertainers. Carol Jones and her family can be found in the last decade of the Passenger Lists on ancestorsonboard.

To add colour and depth to the stories of your ancestors, why not also explore our newspaper collection? From grizzly crime reports to birth, marriage and death notices, there are so many fascinating articles to be discovered.
More on this topic:
Share this article
About the author