Did your ancestors experience the Great Irish Famine?
3-4 minute read
By Niall Cullen
1 May 2020
How to find family who lived through The Great Irish Famine (1845-52), the greatest single tragedy in Ireland's history.
Few aspects of life in Ireland were spared the effects of the Great Irish Famine. The devastating wave of poverty, hunger, disease, death, and displacement that came in the wake of the failure of the country's potato crops completely changed Irish society forever.
Search Irish records online now
Enter a few details to see your family's records at your fingertips.
If you have Irish heritage, your family may have endured this dark period in Irish history and there are ways to find out. Findmypast's extensive Irish family records, the largest collection online, can unlock Irish Famine stories and help you trace ancestors who lived through it.
Examining newspapers and crime records can rebuild a picture of events in Ireland at the time. In land records, you'll see the seeds of change in landlord/tenant relationships brought to the fore by the Famine. While millions of emigration and census records follow the Irish diaspora as they escape the hardship in Ireland and move around the globe, a lasting legacy of An Gorta Mór (The Great Hunger).
Here's a closer look at some of the resources that can help you find Famine ancestors and shape your Irish family story.
You can discover details of the poorest families in rural Ireland before, during and after the Famine with this fascinating record collection.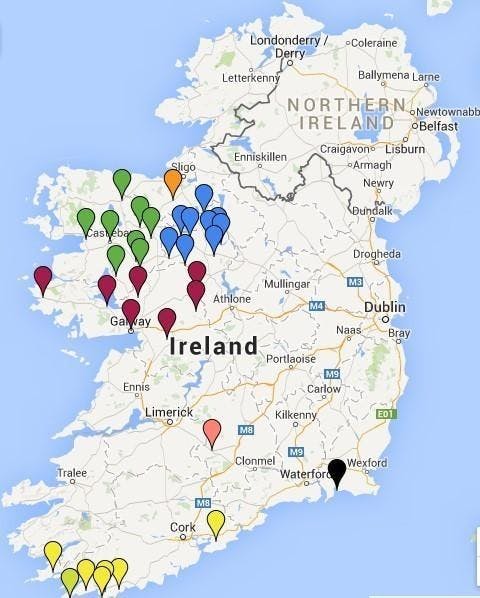 Poverty relief loans were given to struggling farmers to help them survive as their crops failed. The records reveal all sorts of useful family tree information including names, addresses, and the names of loan guarantors or witnesses, often other family members or neighbors.
Between 1846 and 1852 almost 1.5 million Irish men, women, and children left their homeland in search of a better life. The Irish Famine Immigrants transcripts list over 420,000 Irish people who disembarked in the United States between 1846 and 1851. Of those, 8,000 were born on board ship and up to 10% of those who originally came aboard are thought to have died at sea.
Our records group together individuals with the same surname who traveled on the same ship, a useful feature as you trace your ancestors forward in US census records.
During the Great Famine, Irish workhouses, built to hold up to 100,000 residents and funded by local taxation, were overwhelmed by the sheer numbers of those in need. The records left behind from the time are must-search resources for tracing Famine family and Findmypast is home to the most comprehensive collection online. The following collections all include records from the Great Famine period.
Often, you'll discover entire families listed together in workhouse registers, while board of guardian minutes books should mention anyone involved in the running of the overcrowded institutions.
Newspaper accounts from the time cover all aspects of the Famine, or as it's described in many, 'distress in Ireland'.
The 'who, when, what, where, why' 19th-century reporting style makes newspapers a name-rich source for anyone tracing their past. National newspapers received a lot of their stories from the local and regional press, giving us access to community news, even where those smaller newspapers do not survive.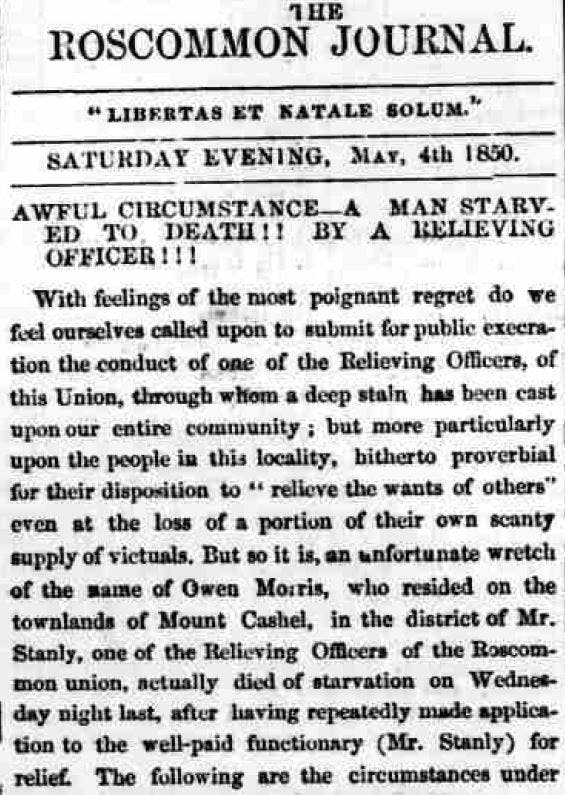 The coverage ranges from the culpability of government and landlords in prolonging and exacerbating the plight of the millions of rural laborers and tenant farmers to reports focusing on the human stories.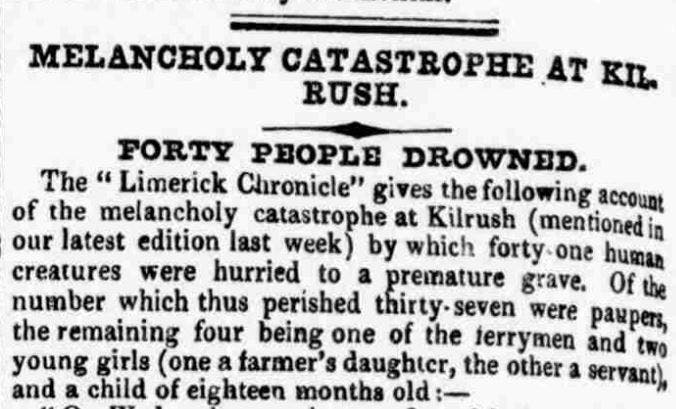 The newspaper reports of the time did not shy away from graphic details of the effects of starvation. This sensationalist approach to reporting such harrowing events could be condemned but it also gives us a deeper understanding of the very real suffering throughout the country.
Given the desperation in Ireland at the time, it is perhaps unsurprising then that many people turned to petty crime to feed themselves. Some committed crimes in the hope of being imprisoned, where they would at least be sheltered and fed. Prison rations were kept deliberately low for the first two weeks of imprisonment to discourage people from this drastic course of action.

Others were caught up in the stringent vagrancy laws of the day. Straying too far from home for too long in search of help could result in being imprisoned for up to a month. Being homeless could also see you imprisoned, a cruel twist for those already suffering after eviction.
Although it can be uncomfortable and, at times harrowing, to explore the history of the Great Irish Famine, our ancestors' stories from the tragedy deserve to be preserved and shared. After all, they've helped shape who we are today. Let us know what you've discovered on Facebook, Instagram, or Twitter using #WhereWillYourPastTakeYou?
More on this topic:
Share this article
About the author