13 tips to try when your family tree leaves you stumped
4-5 minute read
By Niall Cullen
2 May 2023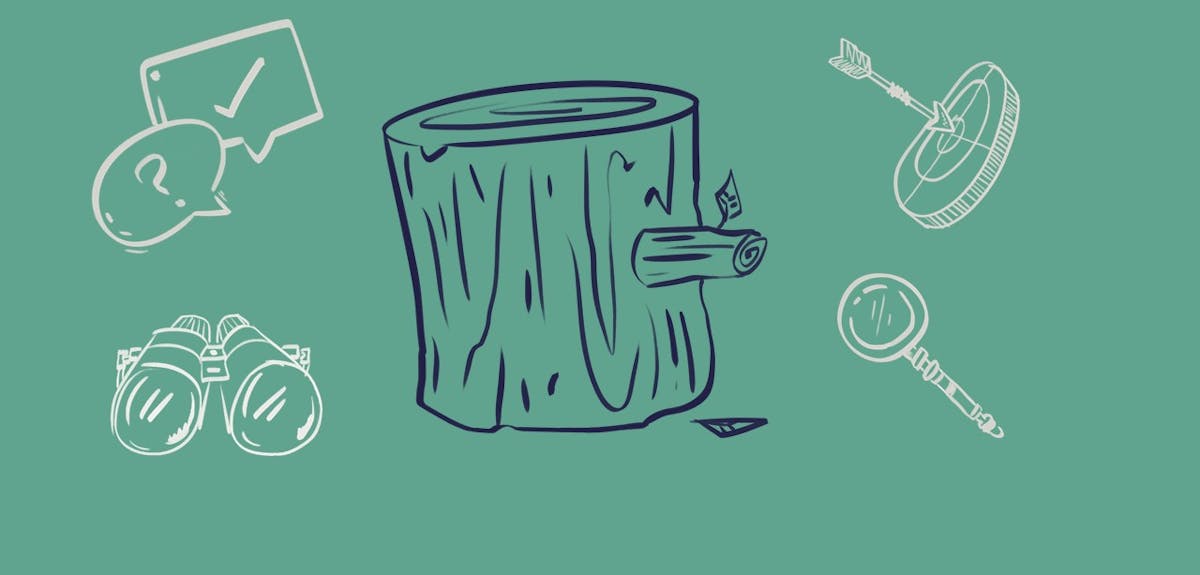 Like anything worth pursuing, family history can be challenging but that makes the successes all the sweeter. Here are some handy hacks for overcoming the obstacles your ancestors throw at you.
What do you do when you just can't seem to get past a family history hurdle? First off, don't worry, you're not alone. It happens to all of us. Overcoming the issue may take some clever thinking but more often than not, you'll get there.
To help, we've compiled some of the most common genealogy problems and ways to solve them. With a little determination and ingenuity, your family discoveries should be back on track in no time.
Going back over all of your family research refreshes your memory of how far you've come and gives you context for the elusive ancestor you're trying to trace. You may even unearth the answer you need as you review names, dates and documents.
Something that wasn't relevant when you first found it may now provide an all-important clue. A previously unknown person on your family's census records, someone with a similar name in birth, death, or marriage records that you previously ignored, or ruled out. Check for clues in what you've amassed so far and any mistakes that you might have made the first time around.
It's important to question everything that you think you know. Whether you are working on assumptions, hearsay, or even information taken from an official document, approach it with an open mind. Check for proof of every fact. Double-check ages, places, spellings, and dates.
2. Explore all available sources
A family history 'brick wall' can often be overcome by broadening your search. Try to locate all possible records for the person you're trying to trace. Look for them in every relevant census, birth, marriage, and death record. Get hold of the original documents for proof. It's essential to double-check and cross-reference names, ages, and birthplaces when you find yourself stuck.
I honestly assumed this record didn't exist because I've been looking for it for years but I just found my 4th great grandparents' marriage record from 1834 on @findmypast! They were Irish catholics from Northern Ireland living in Sheffield, England in the 1830s. *happy dance* pic.twitter.com/AjIVGfRVyK

— Matt Daly (@GenealogyMatt) February 1, 2021
Remember, not all family records are online. Archives, libraries and local family history societies may be able to help.
As your family tree spans further back in time, chances are that you'll begin to encounter name variations and mis-spellings.
With lower literacy levels in times gone by, your ancestor may not have been able to spell their name and it may have been recorded phonetically. Some people deliberately changed names, preferred to use their middle name, nickname, or aliases.
Findmypast's handy name variants tool helps cover more names and records but think creatively too. How would your elusive relative have referred to themselves? Test all possible alternatives. You'll be surprised how often this trick comes up trumps.
As with names, your ancestor may have intentionally reported a different birth date or year, altering their recorded age. Common reasons for this include:
Needing to appear older for military enlistment or employment
Wanting to seem closer in age to a spouse
Then again, a misrecorded age could be an honest mistake. Our ancestors didn't always know their exact age because they rarely needed to provide it for anything. Double-check ages at every opportunity. Cross-reference censuses with birth and death records to help you pin down the right age. And if in doubt, widen the age or year range when searching for records.
5. Build up the bigger picture
Research other connected lines of your family tree. Your elusive ancestor's stories will often be intertwined with their siblings' and extended family members'. Discovering their records is often key to getting further.
And don't stop at family. Friends, colleagues, and neighbors can help to piece together the puzzle too. As you branch out, you'll want to figure out how everyone is related. In genealogy circles, this often called FAN (Friends and Neighbours) research.
6. Brush up on social history
It's always worth researching anything that can add context to the world your ancestors lived in. After all, your family history is part of wider history.
If your relative served in a war, what battles did they encounter? How did industrialization affect the way they made a living? Newspapers, legal documents, and directories are particularly useful for setting the scene.
Family history starts at home. Chat to your relatives and ask them about the past - these 30 questions make great jumping off points.
Plus, you could have common ancestry with someone you don't even know yet. Intuitive tools like tree-to-tree hints can help you forge new connections and discover new avenues of research.
Shows like Who Do You Think You Are? have driven an explosion in the popularity of genealogy as a hobby in recent years. That means there are thousands of like-minded researchers out there experiencing similar challenges to you. Reach out to them for help through online community groups like the Findmypast Forum.
8. Browse rather than search
If you're getting nowhere searching a specific record set, consider browsing through its pages. Names might be misspelled or incorrectly indexed and can only be found by browsing through the collection.
Type 'browse' into Findmypast's list of all record sets to see an extensive collection of browsable record sets. You'll still be able to hone in on a year range but this way, you won't miss anything by leafing through the entire collection, page-by-page.
9. Create an online family tree
This might seem obvious but if you don't have your family tree online, you could be missing out on the clue that you need to take the next step in your genealogy journey.
Clever family tree hints do the hard work for you, scouring records you may have missed to unearth matches for your ancestors. What's more, your online family tree helps keep everything organized - essential when you need to review a discovery or check an ancestor's details.
Professional genealogists have years of experience and smart search skills you won't have grasped yet. For a fee, they'll put their know-how to work, giving you a great chance of smashing through that 'brick wall'.
Your true origins could be quite different than what you think. The results of a DNA test can reveal a new line of enquiry for your family research.
Every day is a school day in the wonderful world of family history. There's always a new research tip you haven't tried yet or a record collection you haven't heard of.
As well as providing tons of helpful how-to articles, Findmypast streams live every week on social media so you can join the community and ask questions. Our team of genealogy experts is happy to help.
Don't let your family tree 'brick walls' break you. If you find yourself getting frustrated, take a hiatus from that troublesome ancestor and come back later with fresh eyes.
Family records are being published online at a blistering pace. We're the only site with new releases every week on Findmypast Friday, so it's always worth checking back regularly. The record you need to unlock the trickiest of chapters in your family story could be right around the corner.
More on this topic:
Share this article
About the author