6 must-read books on the vast history of sport and football in Britain
6-7 minute read
By Charlotte Ward
15 November 2022
Did you ancestor take part in sport or play football? Perhaps they worked at the Thames Ironworks, witnessing the formation of some of the world's oldest football teams? Here are expert Charlotte Ward's favourite books on the history of sport and football in Britain.
It is often said that no nationality has the same relationship and history with sport as the British, and that the majority of modern sports can trace their origins to Britain.
Certainly, sport has played an integral role in the social, economic, cultural, and even political history of Britain for centuries. It is woven into the heritage of cities, towns, communities, and families.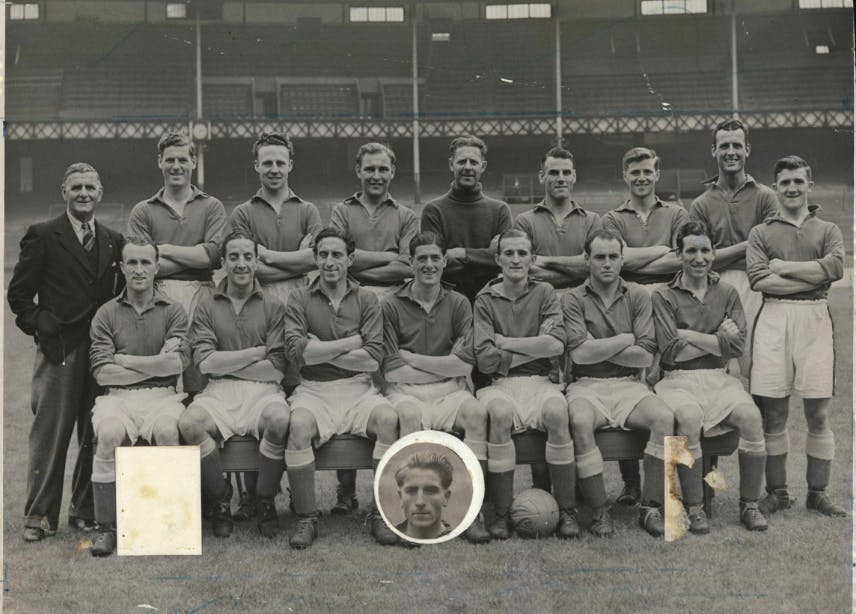 Bill Shankly, manager of Liverpool FC from 1959-1974, once famously insisted that football is more important than life and death. The game has indeed captured the hearts of fans across the world.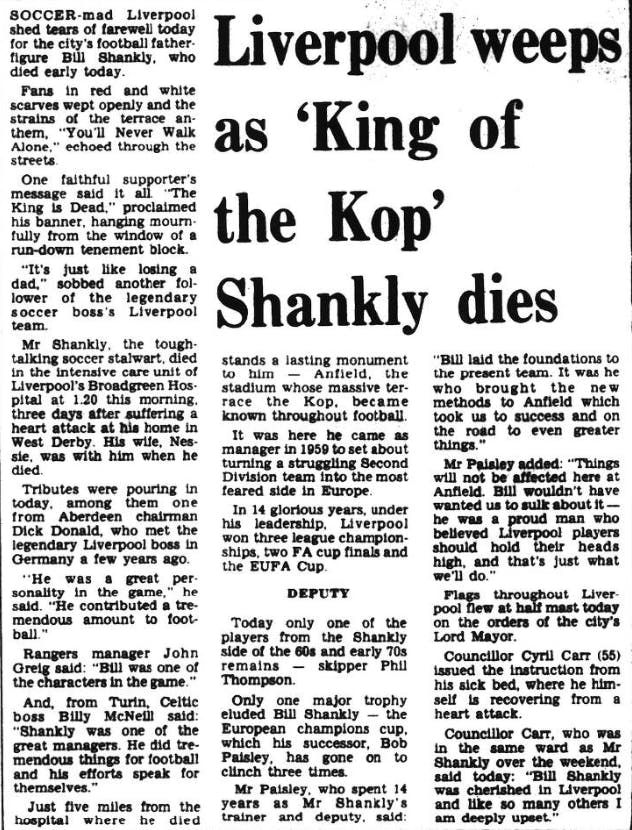 In my own family, supporting Arsenal has been passed down through the generations. We gather when our team reaches the FA cup final and chastise those outside the family for supporting another team (bitter disappointment was felt when I brought home my partner who is a Tottenham Hotspur fan!).
International competitions, like the FIFA World Cup, bring nations together as our teams compete for the ultimate prize in international football.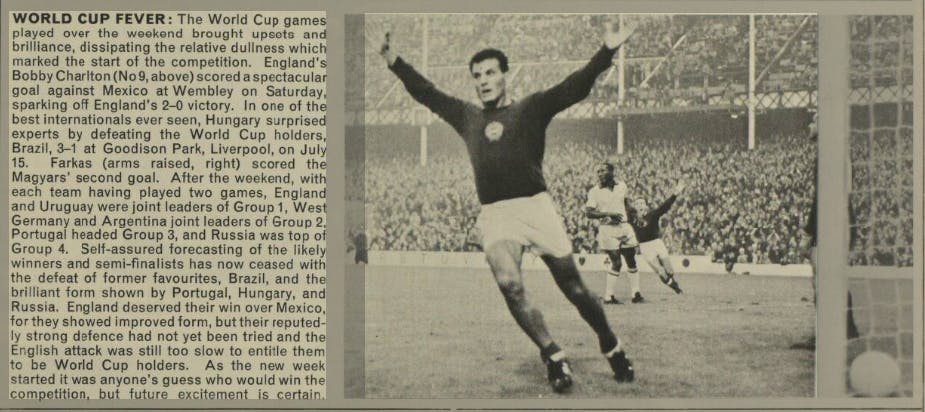 Though initially a game played by working class children and public-school pupils, adult clubs and teams were eventually formed from schools, universities, landowners, pubs, cricket clubs, factories, dockyards, railways, and businesses.
Public schools and gentlemen amateurs dominated football until reforms allowed workers more recreation time to play and watch sports. The establishment of the FA in 1863 brought about a codification of rules and the establishment of leagues and games across the country, eventually leading the professionalization of the sport.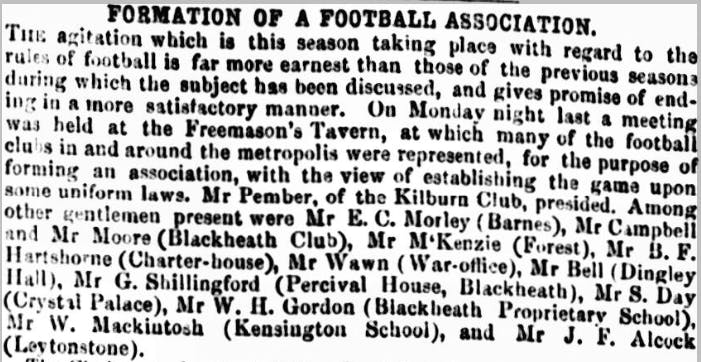 Books on sport history can be few and far between. It has been quite an underappreciated and underrepresented part of historical study. However, there are some excellent books out there and these are some of my favorites covering general sport history and football.
1. Sport and the British: A Modern History - Richard Holt
Richard Holt begins his book with an observation from a German visitor to Britain in 1902, that:
"
'All peoples have their play, but none of the great modern nations has built it up in quite the same way into a rule of life and a national code.'
"
Thus sets the tone for this book, a fantastic deep dive into the British and their sports.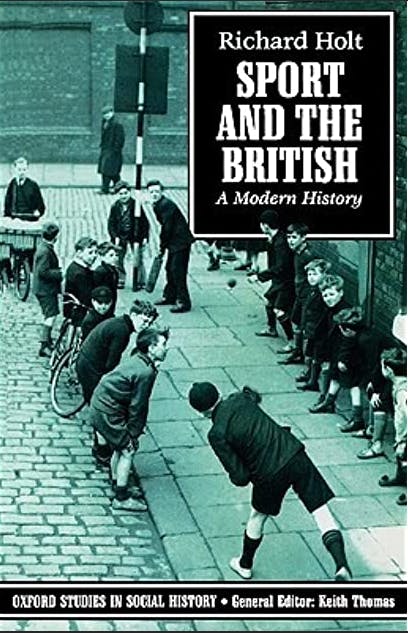 Holt explores the histories and origins of many of our favourite pastimes, including football, rugby, cricket, tennis, and horse racing. He weaves it into wider social, cultural, and economic histories of Britain and how many of these became part of Britain's national identity. This is considered to be the first, and still best, book on sports history in Britain.
2. Fox Tossing, Octopus Wrestling, and other Forgotten Sports - Edward Brooke-Hitching
If you want a thoroughly enjoyable and entertaining read, look no further than Fox Tossing, Octopus Wrestling, and other Forgotten Sports. Brook-Hitching draws on accounts and stories through time - including some perhaps that wanted to be forgotten about - and brings these remarkable pastimes vividly to life.
I found myself, throughout this book, exclaiming - they did what? That was a sport?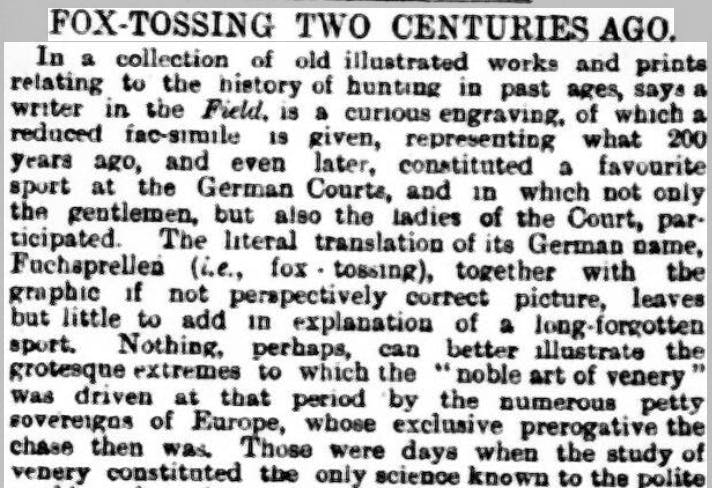 Fox tossing, for example, was a barbaric blood sport from the 17th and 18th centuries. Competitors would throw foxes and other live animals in a sling across an arena, with the highest throw winning.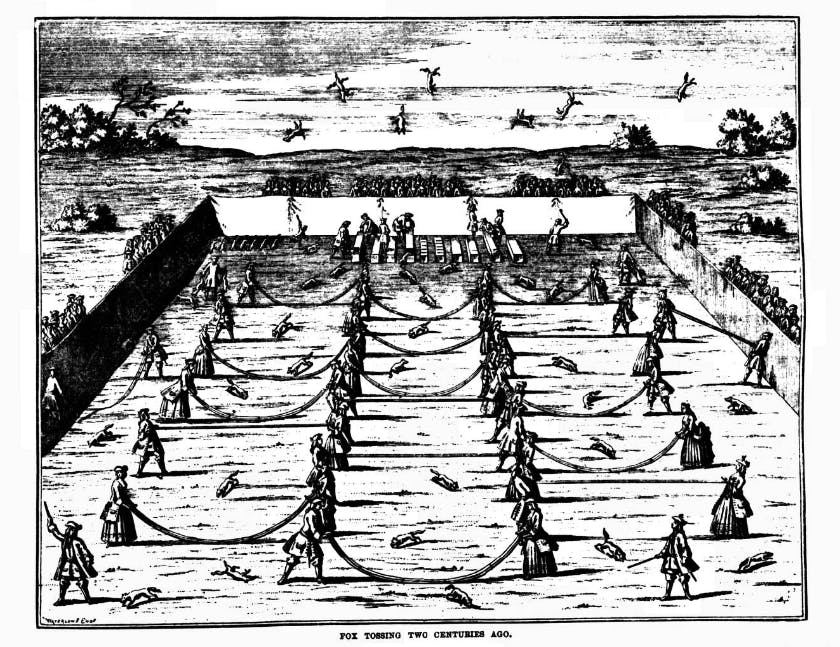 Of course, many of these sports were incredibly dangerous and could result in death, as was the case with Arthur Dobbs. Dobbs took part in Balloon Jumping in 1927 when his balloon caught in live cables and unfortunately, he was electrocuted.
3. Beastly Fury - Richard Sanders
Known as the 'beautiful game', there are few sports that have captured the world like football has. Football became popular in Britain in the Middle Ages where 'mob football' would be played at Shrovetide.
At school, many of us learnt about football in Tudor England, where villages and towns would play against one another, with unlimited numbers of players, resulting in serious injury and death. Football was picked up by public schools who began to transform it into the game we know today.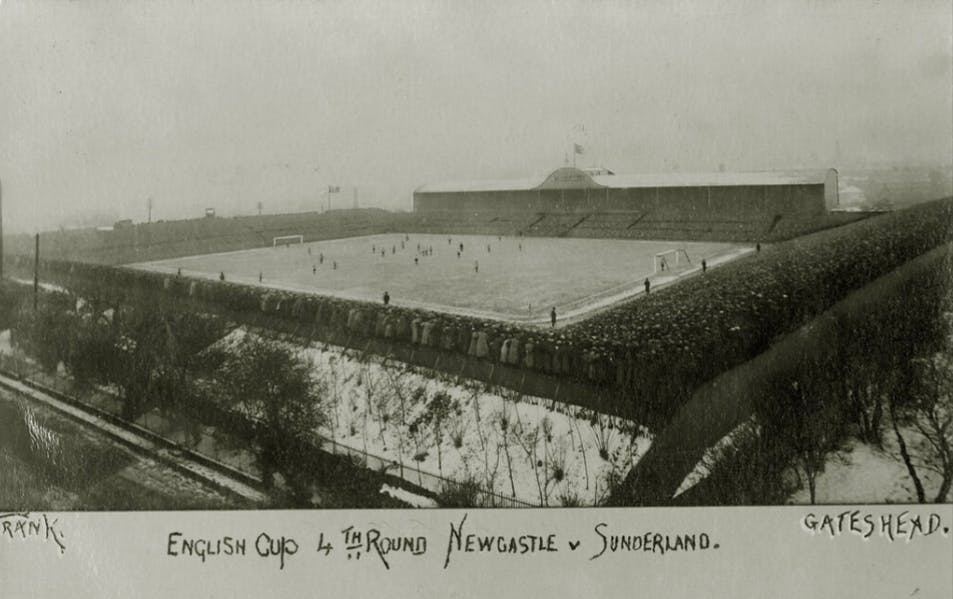 The working classes, seeking recreation after work, picked up a football and started playing. Clubs sprang up around Britain, emerging from factories, dockyards, railways, sports teams, and pubs.
To unite and codify the sport, the FA was formed in 1863. Changes to workers' rights, more time off work, and early finishes on Wednesdays and Saturdays ensured that the sport could continue to grow.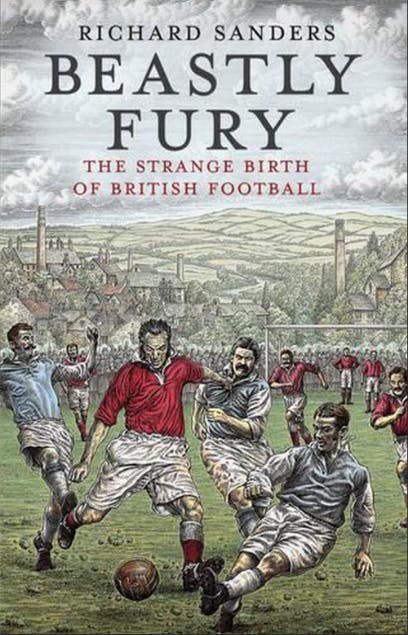 Beastly Fury gives a fantastic insight into the origins of football and its remarkable history that interweaves with a wider social context. It brings to life a sport that many of our ancestors and families played, explains why certain rules and methods of play were invented, and how it seemingly transformed from the 'beastly' to the 'beautiful' game.
4. The History of Women's Football by Jean Williams
In 2022, the England Women's Football Team won the UEFA Women's Championship, beating old rivals Germany 2-1. Millions of fans around the world were gripped by the tournament, and sparked discussions around the history of women's football. Jean Williams' book delves into this remarkable story.
Starting in the 1880s, women's football grew significantly in popularity during the First World War. Teams like Dick, Kerr's Ladies Team attracted thousands to the stands every weekend. Lily Parr became a celebrated player at Dick, Kerr's, scoring over 900 goals and pioneering many aspects of the game.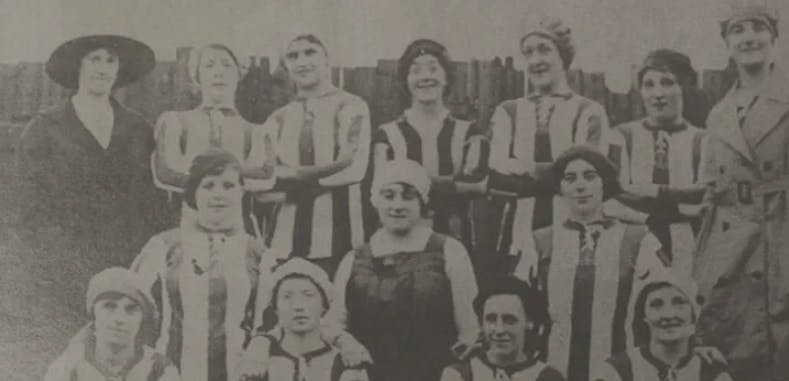 However, after the war ended and the men returned home, women's football was banned from FA grounds and so its popularity declined. Passion and tenacity from women led to the Women's Football Association being set up, along with a World Cup, all of which paving the way for today's stars.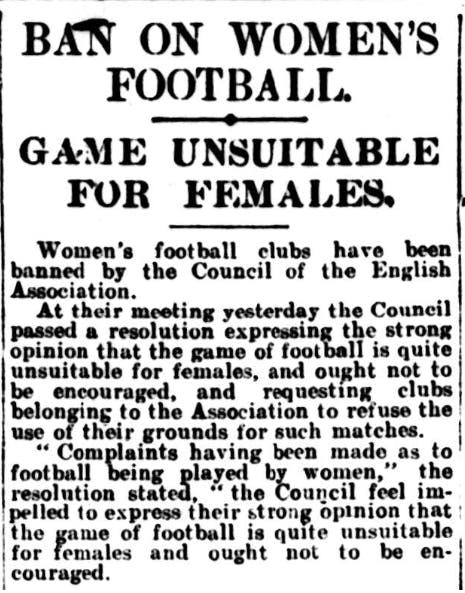 Williams is a leading historian in women's football and sport history. Her book expertly combines historical research, anecdotes, and a clear passion for the sport.
5. How Britain Brought Football to the World by Stuart Laycock and Philip Laycock
Football, along with its rules and regulations, was developed in Britain in the 19th century. Through war, the Empire, and other methods, Britain brought the sport of football to over 60 per cent of the world's population.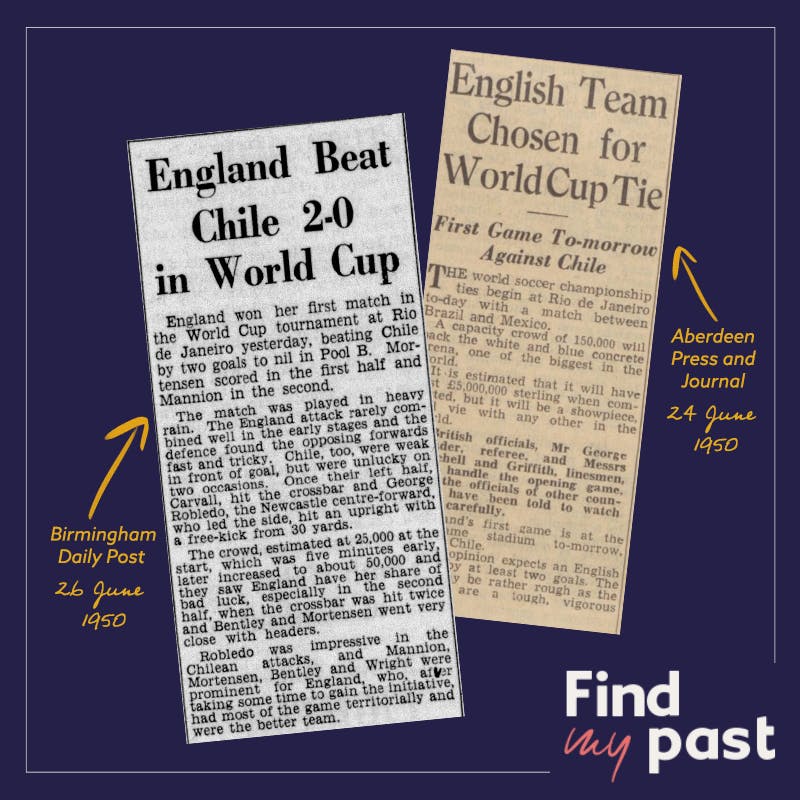 Stuart and Philip Laycock chart the spread of football around the world, from Afghanistan to Zimbabwe. They explore how football was brought to various countries (either from the British or through other methods) and what it meant for those nations. Their book has been expertly researched and written, and does confront uncomfortable imperial and social histories.
6. The Thames Ironworks - Brian Belton
The East End of London, from which I can find the majority of my ancestors, was a working-class part of the city with many residents working in factories, dockyards, iron works, warehouses, and on the railways. The Thames Ironworks and Shipbuilding Company, established in 1837, was at the heart of this working-class community.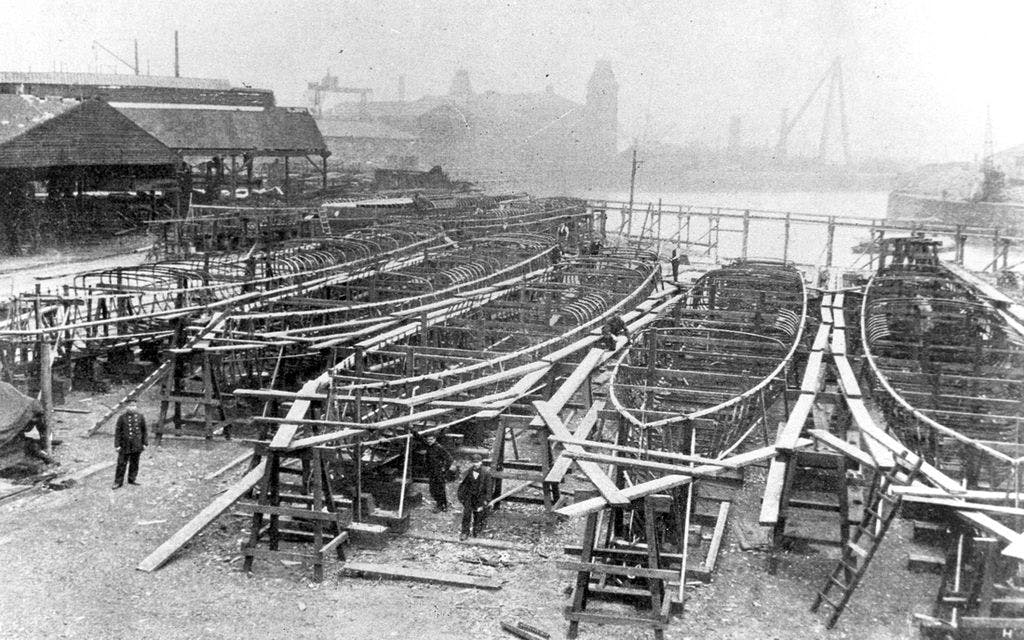 The Poyser family in 1901 had three sons working there in various roles. Over 140 ships were built there before it closed in 1912. In 1895, Thames Ironworks FC was formed by Thames Iron Works Director Arnold Hills and foreman Dave Taylor. Hills believed that the community should have a local team and supported the club financially until 1900. At this point, he disagreed with the professionalization of the team and parted ways.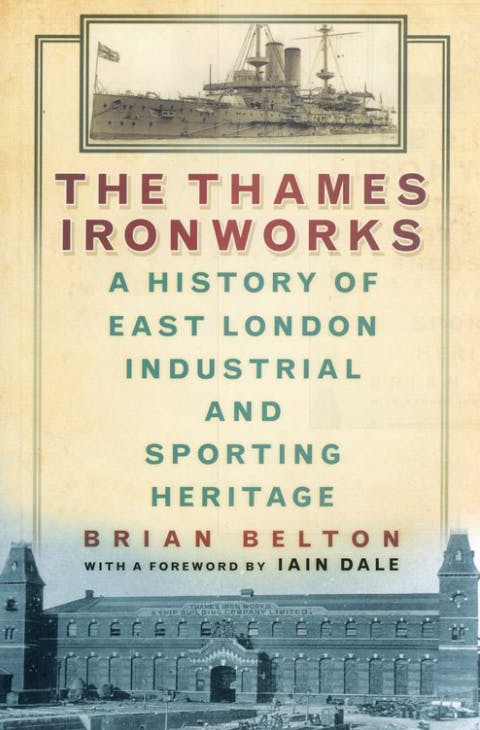 Brian Belton's book explores the history of the Thames Ironworks and its football club. Throughout you get a sense of the proud identity of East Enders, the Ironwork's significant contribution to Britain's industrial revolution, and the simultaneous construction of its navy and merchant vessels. It is a fantastic case study of one team's connections to both a community and an industry.
This is, of course, not an exhaustive list. Many books have been written about the history of various clubs from across Britain by historians, fans, and even former players including Over Land and Sea by Alexandra Churchill, Rebels for the Cause by Jon Spurling, When Footballers Were Skint by Jon Henderson, and Red Men Reborn! by John Williams.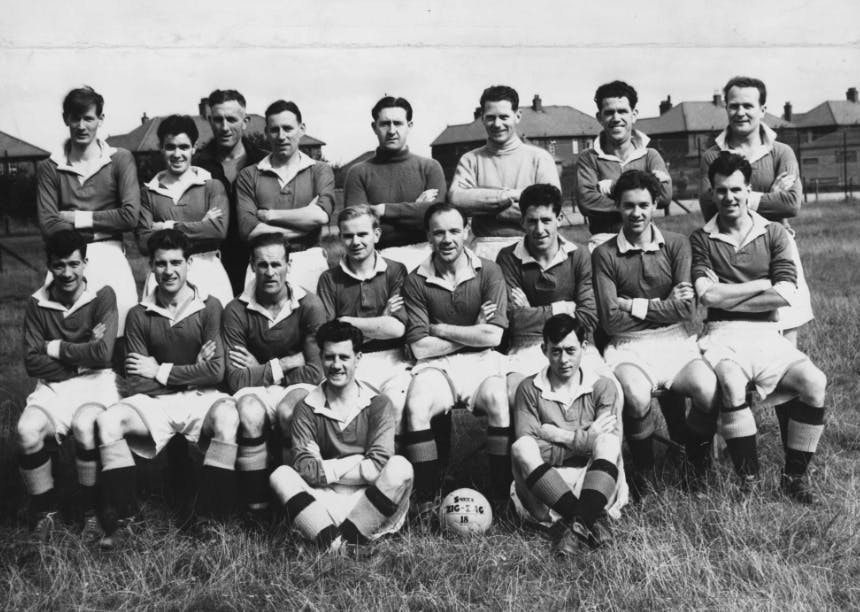 Go on - kick your research into gear.