Week Two of your 14-Day Free Trial!
5-6 minute read
By The Findmypast team
15 June 2018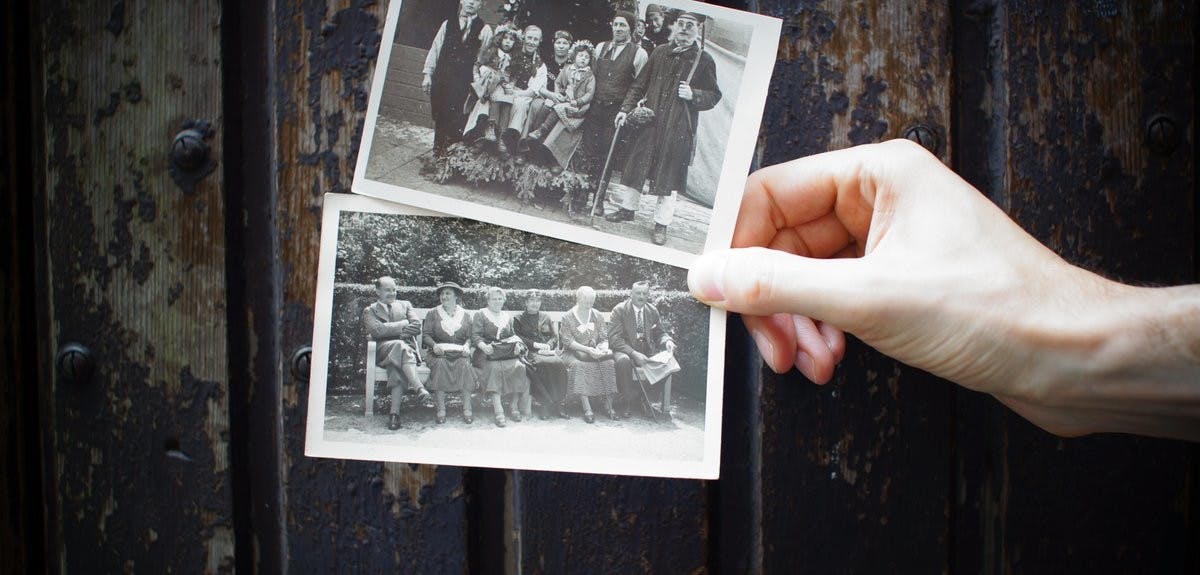 Welcome to week two of your Findmypast free trial! Last week, we covered uploading or starting your tree, how to search our databases and some alternative ways of getting to the records you need. This week, we're taking a closer look at the ins and outs of British and Irish family discovery.
If you want to continue to receive these exclusive, expert-created guides, simply continue your Ultimate Findmypast subscription! Not only will you have regular help from us, you'll also have unrestricted access to:
Now, for this week's guide.
First, let's talk about British and English genealogical research. There are several terms which get used interchangeably but that really refer to different locations.
Great Britain is an island, and is the largest island in the British Isles.
On the island of Great Britain are three of the four sovereign nations which make up the United Kingdom, or the U.K.: England, Wales, and Scotland. Northern Ireland (on the island of Ireland) is the fourth country of the U.K.
Usually when people talk about their British ancestry, what they really mean are their English ancestors. Although Americans generally treat the two words as interchangeable, they really aren't, and I suspect our English friends giggle a bit when they hear us misuse the words.
The four countries of the U.K. have some similarities but many important differences, and those differences sometimes affect how you should conduct genealogical research. However, rather than trying to explain all of the differences between each country, this blog will focus on English research.
One thing to keep in mind when we talk about genealogical research in England is that today the country is divided into counties. Older records might refer to those counties as shires, and over time borders have shifted and shires and counties were added, divided, or absorbed into each other, so a good map or two will be a useful tool to keep handy while you research your English ancestors.
Before you make that leap across the pond it is a good idea to consider what you already know about your English ancestors. Of course, you probably have a name, and maybe even a date of birth – or at least an approximate one.
Were you fortunate enough to find the name of a town or county where that ancestor lived, or do all of the census reports, vital records and other documents you've collected simply say "England"? Do you know what occupation your ancestor pursued as an adult? Do you know when he or she arrived in the U.S.? Are there any clues on the passenger list to tell you where to start looking in England? Do you know the names of his or her parents?
It's always best to first exhaust all record sources in the country your ancestor immigrated to in order to find all available details and clues that might help you identify and trace them in English records. Once you have accomplished that, it's time to start your research in England.
The first step in most genealogical research is to study the existing census reports. Designed as a means to count the population for a variety of years, the census of Great Britain (including Scotland) is taken every ten years, with the earliest records available in 1841. Due to very restrictive privacy laws, the most recent census available is from 1911, with one really valuable exception being the 1939 Register, available at Find My Past.
Used for genealogical purposes, the census can give a snapshot of the family at the time the census was taken, as well as provide invaluable information such as the birthplace of the individual being recorded, occupation, birth year, and familial relationships. Elderly parents or widowed mothers, aunts, or sisters can sometimes be discovered living with younger members of the family.
Drawbacks of using the census for genealogical purposes include inaccurate name spellings, inaccurate age reporting, and inaccurate assumptions made by the enumerator. Another thing to keep in mind is that in the 1841 census the enumerator rounded down to the nearest five years for the ages of people over 15. So a person who was listed as 25 could have been 25 through 29 years old. In other census years ages might vary because someone else (another family member, a neighbor, etc.) reported the information to the enumerator.
It is also important to remember that for the census reports through 1901 the enumerator copied the household information into books, and these copies are what we have today. When information is copied it is susceptible to error, so keep that in mind. The person who completed the census form may have had difficult-to-read handwriting, or the enumerator may have entered things on the wrong line. The original reports have been kept for the 1911 census, so there is a greater likelihood that the information they contain is accurate.
All English births, marriages, and deaths were required to be registered in a civil registration office beginning in July of 1837. In addition to the records themselves, there are indices which list the name of the person who was born, married, or died, the place where the event was registered, and the quarter and year in which the event occurred. Because the General Register Office (GRO) will only search one year on either side of the date provided, it is best, but not required, to include the index information when ordering documents from the GRO.
Depending on the time period the index may be handwritten or mechanically printed. The information can then be used to order a copy of the actual record from the General Register Office (GRO) in England for about $10 per record.
The information contained in birth records includes:
The parents' places of birth were added after 1969, and the mother's occupation is listed after 1984.
Marriage records include:
Death records in the United States are often relied upon to provide the names of the parents. English death records do not include that information and therefore are not as useful for genealogical purposes. Each death record includes:
There are other records available, which we will talk about in a later post, that can be used to find and trace your English family members. The largest group are the religious records, and sometimes those can help you extend your family back in time to the 1600s – 400 years or more!
Birth, marriage and death records (BMDs) are the building blocks for all family trees. For Irish family researchers, there are some key pieces of information you need to know when using civil registration collections to trace your ancestors.
Civil registration began in Ireland in 1845, but only for non-Catholic marriages. For all other records, it began officially in 1864, which is relatively later than the UK (1837). If you are searching for records pre-1845, you'll be relying on church records rather than civil registrations.
On Findmypast, you'll find the indexes of Ireland's births, marriages and deaths. You can search them by name, event year and registration district. Ireland has 162 registration districts and many of them cross county-borders. These are essential to know when trying to pinpoint your ancestors in the records.
Once you've found the record you're looking for using the nifty search tools on Findmypast, you can then locate the official certificate onirishgenealogy.ie, the official Irish government website. You'll need to perform the search again and enter your details to access the records but they are completely free to view. Due to data protection reasons, full certificates are only available on irishgenealogy.ie for births over 100 years old, marriages over 75 years old and deaths over 50 years old. However, you can still search indexes up to 1958 on Findmypast.
Alternatively, you can also obtain a certificate in person at theGeneral Register Office (GRO) in Ireland or order one through their online ordering system.

The information you can get from Irish births, marriages and deaths is essential for building your family tree and includes:
Each record you find will generally get you back into another generation of your Irish family. Birth records should include parents' names whilst marriage records usually feature both spouses' fathers' names. Once you have those details you can use the records again to start your search on the family members you've just traced.
We hope you've found this week's guide useful! Remember, in order to keep unrestricted access to all of our records, plus our regular guides and masterclasses, take out an Ultimate British & Irish subscription today!
More on this topic:
Share this article
About the author