5 simple steps for tracing World War 1 ancestors
2-3 minute read
By The Findmypast team
16 June 2020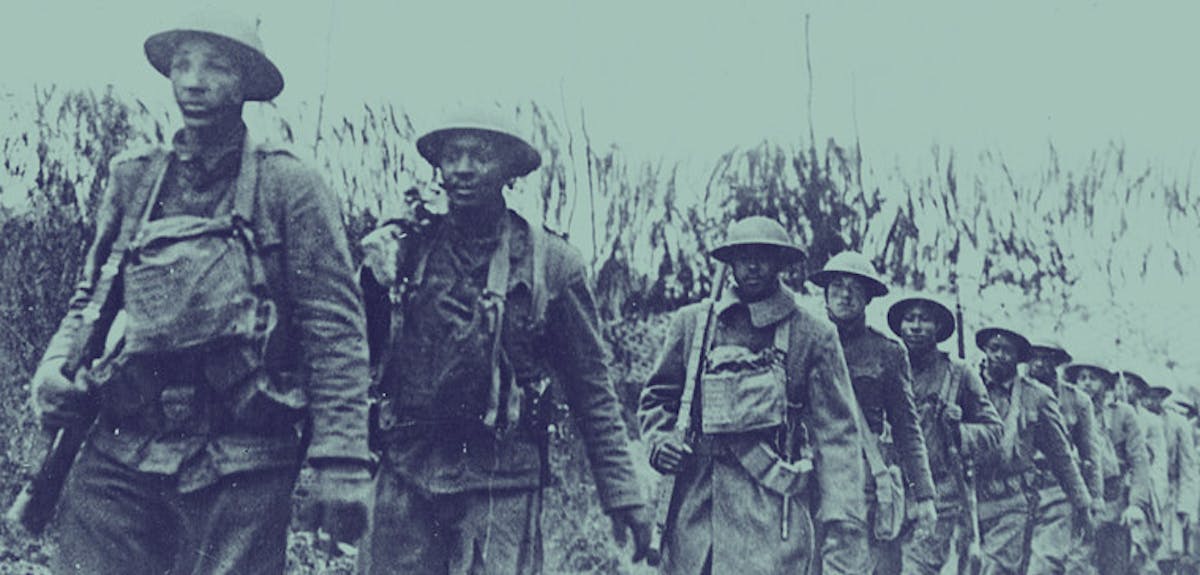 Discover how to trace First World War soldiers and unlock their remarkable life stories.
Almost every family has a connection to the First World War and you've come to the right place to discover more about yours. At Findmypast, we've got the most comprehensive collection of First World War resources available. A collection that includes millions of Army, Navy, and Air Force records, carefully indexed to include many more soldiers' names than you'll find anywhere else online.
Findmypast is the best place to start searching for your First World War ancestors and to help you you get started, we've put this quick guide together with the steps you need to start finding your bravest family members.
As with all family history research, the best place to start is with those closest to you. Ask your relatives what they remember; perhaps they have photos, medals, letters, or diaries which have been passed down to them. As soon as you have a name and a date, add it to your online family tree and you are ready to start investigating.
If you know that your ancestor was born in North America between 1878 and 1900, there's a good chance they would have served in the Great War. 4.7 million Americans and 650,000 Canadians served, so it's quite likely that they would have either volunteered or been called up.
Sometimes it's easier to trace those who died in the war than those who survived. Details of casualties were well recorded, and the military units, date of death and location of their burial or commemoration were all kept. Regardless, a good place to start your search is our vast collection of World War I Draft Registration Cards.
Don't forget to also check marriage certificates for those who were married during the war. If a man was serving at the time, the details of his service will often be recorded in the occupation field of his marriage certificate.
3. Be aware of missing UK records
If your ancestor served in the British Army during the First World War, it's worth remembering that around 60% of their service records were destroyed during enemy bombing in the Second World War. We have, however, comprehensively indexed all the surviving ones.
These records cover all ranks, all three service branches (Army, Navy, and Airforce) and date from 1760 up to 1921. If your ancestor continued to serve in the British Armed Forces after 1921, his or her records will still be with the UK's Ministry of Defence.
Service records, if they survive, can provide a wealth of information about your ancestor's life and military career. Attestation papers (the forms filled out on joining the military) can reveal detailed physical descriptions, home addresses, peacetime occupations and the names of family members.  Later pages may list the promotions or qualifications they gained, details of any awards or punishments they received as well as important dates and locations relating to their service. Pension papers may provide clues as to the length and nature of their service as well as any disabilities incurred, while discharge papers can help you gain a better understanding of where your ancestor went and what they did after demobilization.
4. Get to know their regiment
Don't just focus on records that directly reference your ancestor. Regimental histories, war diaries and trench maps can help you gain a much better understanding of your ancestor's wartime experiences.
As well as providing you with a good account of the battles and conditions the regiment endured, as well as where they were stationed and when, many will also include first-hand accounts from those who actually who were there.
5. Don't forget newspapers
Findmypast's unmatched collection of historical newspapers can be an absolute goldmine when it comes to finding your Great War ancestors. They will reveal how their local community experienced the war, giving valuable context to your research. While reports on troop movements and developments at the front can help you understand your ancestor's place in the bigger picture.
Newspapers are also probably the best tool at your disposal for finding a photograph of your military ancestor.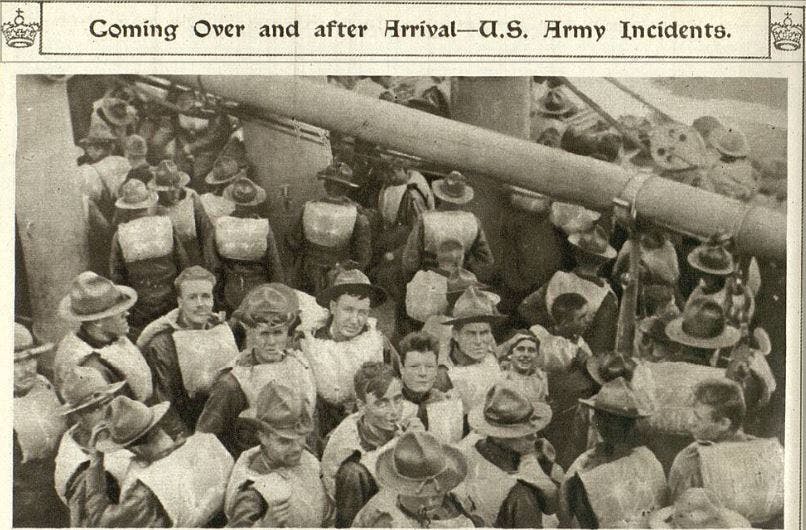 Regional newspapers diligently shared news relating to local troops including reports on casualties, awards, promotions, mentions in dispatches and even letters sent home to loved ones. Many of these reports included photos of the soldier in question.
Every person who went to war between 1914 and 1918 deserves to be remembered. Play your part in preserving your family's legacy by uncovering your ancestor's shocking, heartbreaking, and incredible war stories today.