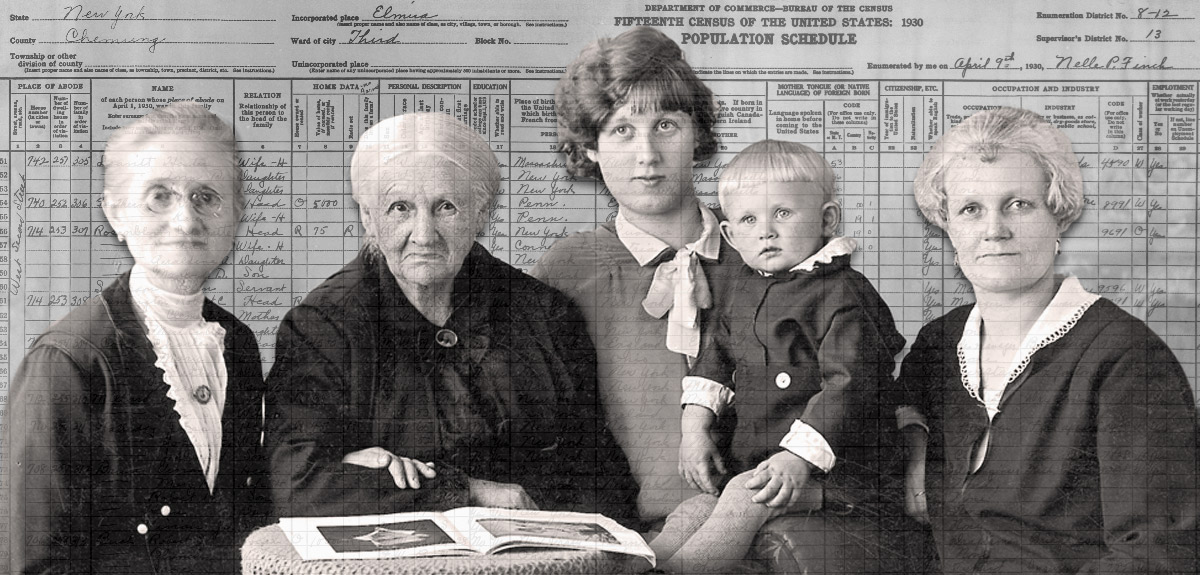 Everything you need to know about US census records

Census records form the foundation of your family tree. This guide explains how.
Census records are some of the most important resources for family history. They help you track how your family changed over time and reveal information about your ancestors that you won't find anywhere else. Historical census data is held by the National Archives but you can also access online census records from 1790-1940 here at Findmypast.
Explore all US census records for free
A national census is recorded by the government periodically and acts as a comprehensive report on the population of the country at that point in time. The process usually involves all householders completing census forms that list information about their lives and their family. From a genealogy perspective, this makes the historical census data that is left behind an invaluable insight into your ancestors' lives.
The United States was the first nation in the world that made the census a mandatory part of its constitution. Originally, the primary purpose of the census was to apportion each state's seats in the House of Representatives. After centuries of population growth, the government decided to cap the size of Congress at 435 records after the 1910 census. Today, the census is the largest non-military operation undertaken by the United States government.
A population census has been taken once every 10 years in the United States since 1790. Due to privacy laws, US censuses are not released to the public until 72 years after they were taken. This means the most recent census available to the public is the 1940 census. The 1950 census is due for release in 2022 (on April 1 for those of you counting down the days).
How to use census records for family history
Thanks to census records, genealogists can find the household of every member of the US population (okay, not every member - but experts estimate that upwards of 90% of the population was successfully captured in each census) at consistent intervals of 10 years.
When we know so many of our family members will have been captured in the census, it's a no-brainer to start there. Savvy genealogists will begin with the census to create an outline of their family, generation by generation.
Getting the most out of census records involves knowledge of each individual census. They all differed slightly and contain different information, which is part of their appeal - you can find the same ancestor in multiple censuses and learn something new each time.
What can be found in each census?
The first US census was taken on August 2, 1790 and took 9 months to complete. The information found in the 1790 census includes
Name of the head of household
Number of free white males 16 years of age and older in the household
Number of all free white females in the household
Number of all other free persons in the household (reported by "sex and color")
Number of slaves owned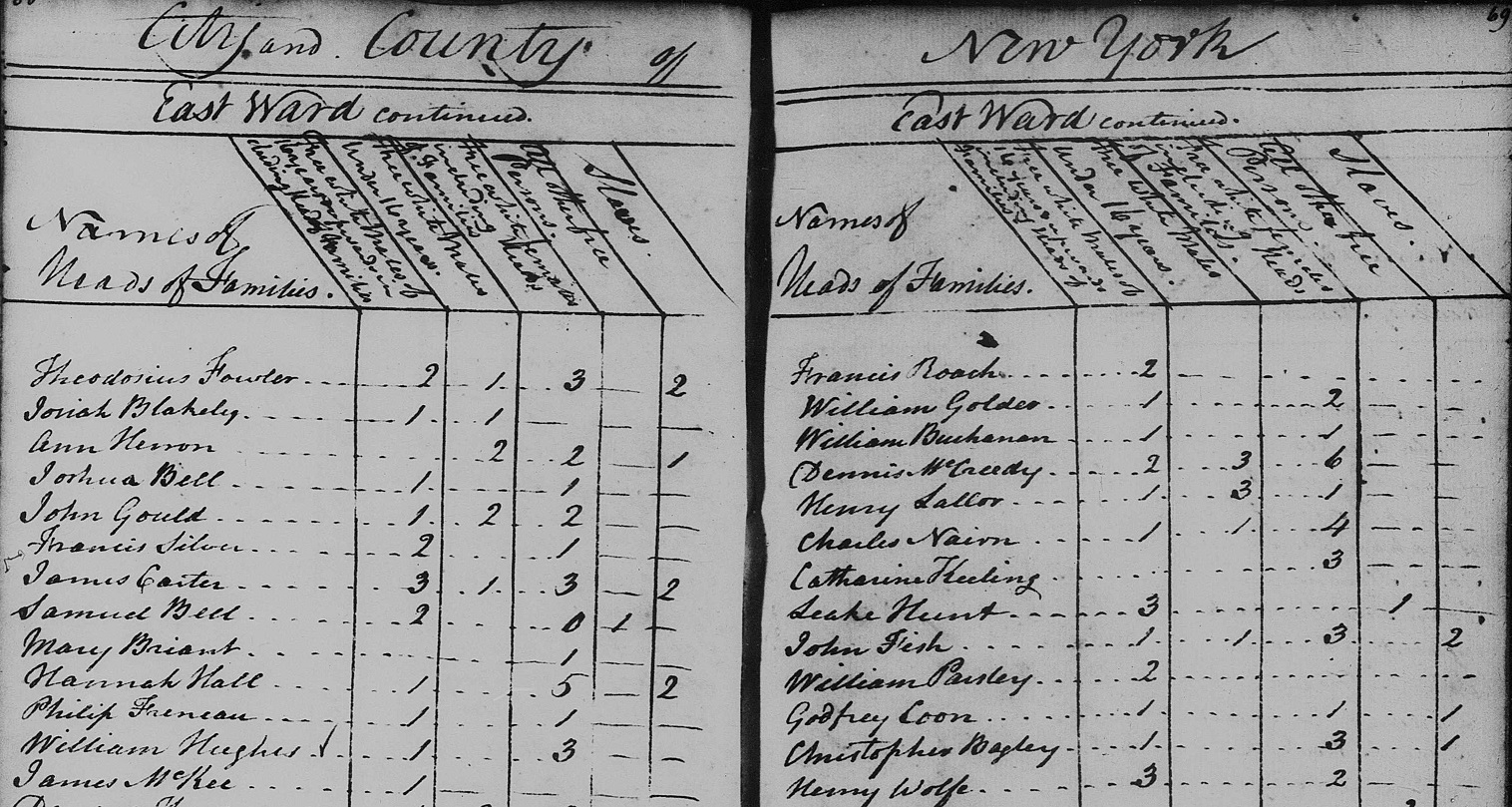 Early American censuses were mainly concerned with taxation, voting and military service - something mostly confined to free white males at the time. For this reason, the 1800 census, 1810 census, 1820 census, 1830 census and 1840 census all contain the information above, and not much more.
From 1850 onward, all individuals in the household were captured in the United States Census. It was also the first census with separate slave schedules.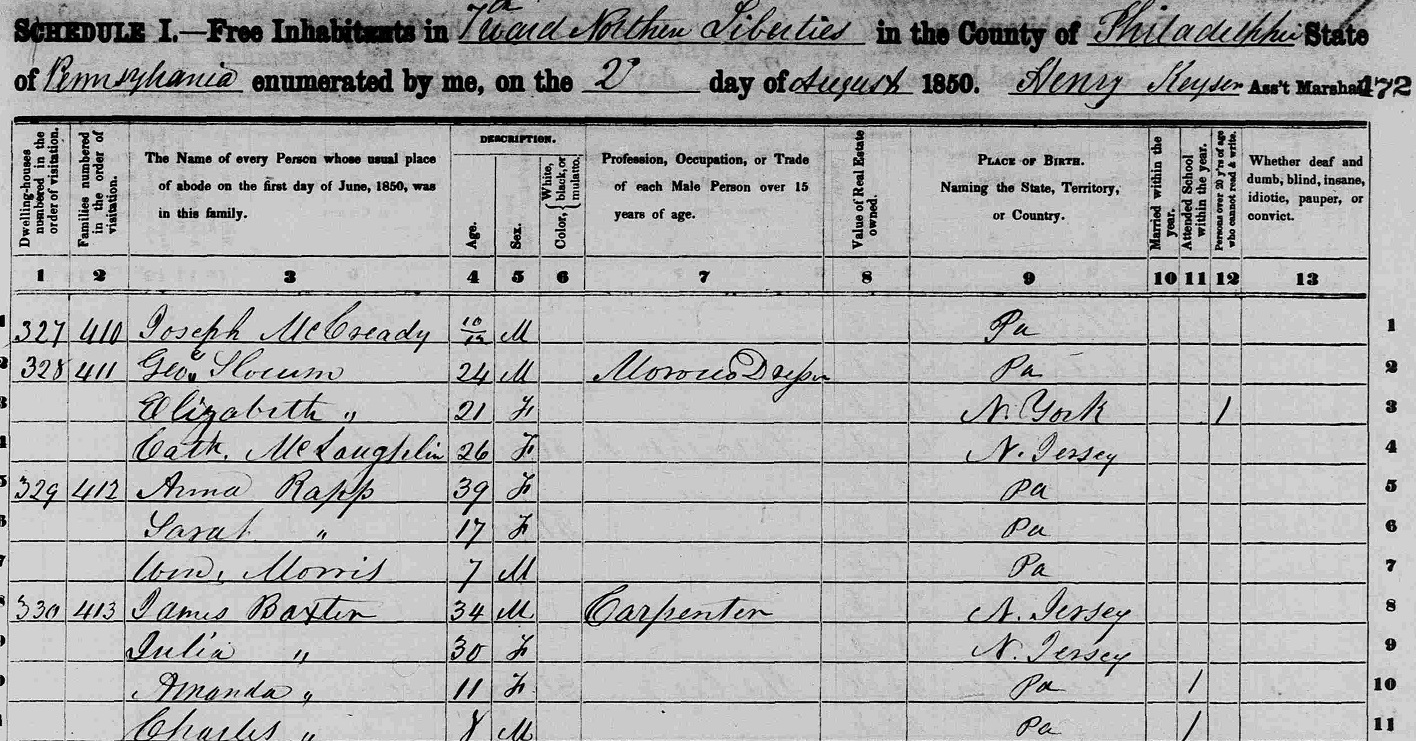 US census records from 1850-1940 could reveal your ancestor's:
Name
Race, sex and age
Marital status and years of marriage
State or country of birth
Parents' birthplaces
Address and value of property
Whether the person was blind, deaf or dumb and whether they could read or write (if aged 20 or over)
Occupation
Note: not all of this information is available in every census.
Tragically for family historians, the 1890 US census was destroyed in a fire in 1921. However, there are alternative ways to pinpoint your family during this time period. Take a look at our list of 1890 census hacks.
International census records
America is a nation built by immigrants so inevitably, you'll be looking to get back to national census records from your ancestors' country of origin at some point in your research. Luckily, we can help.
As the home of British and Irish family history, Findmypast is the go-to resource for censuses from across the pond.
All of these records include much of the same information that US census returns have. With our UK records, you can also search the census by address.
The next US census is scheduled to take place on Wednesday, 1 April 2020, a decade on from the most recent one in 2010. Just imagine, generations from now, your descendants might be checking it to find out more about you.