The Bloomsbury Group: where were they in 1921?
5-6 minute read
By Daisy Goddard
21 February 2023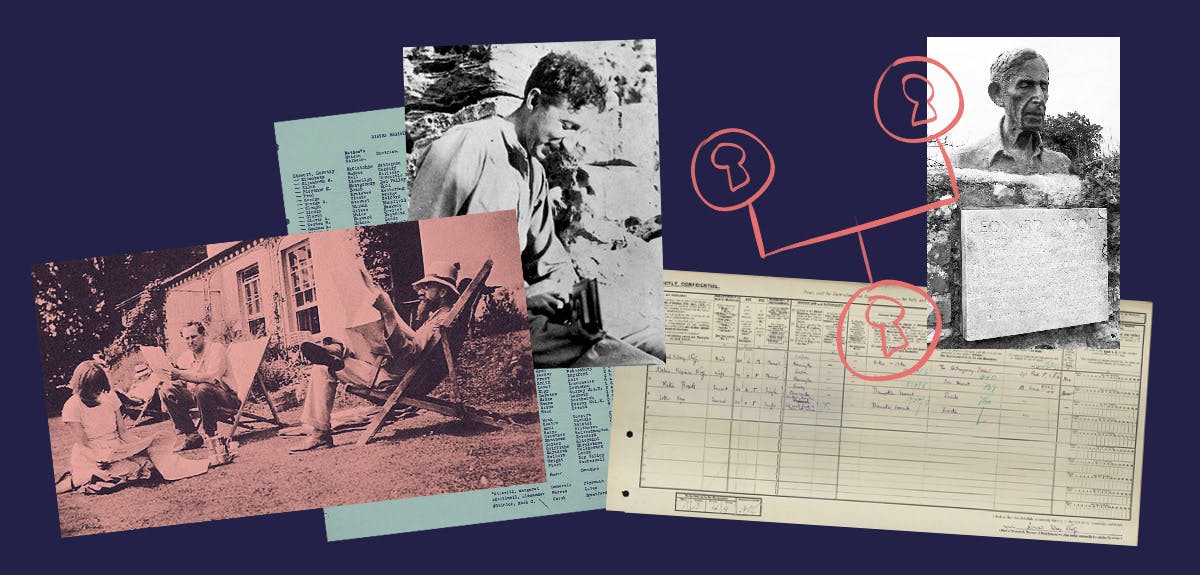 In celebration of LGBTQ+ history month, we've used 1921 Census records to explore the lives of a pioneering British cultural collective.
The Bloomsbury Group was a group of writers, intellectuals, artists and philosophers, named for the area of London where they lived and worked between 1905 and the 1930s. Some of the group's core members were Virginia Woolf, Vanessa Bell, E.M Forster, Roger Fry and Lytton Strachey.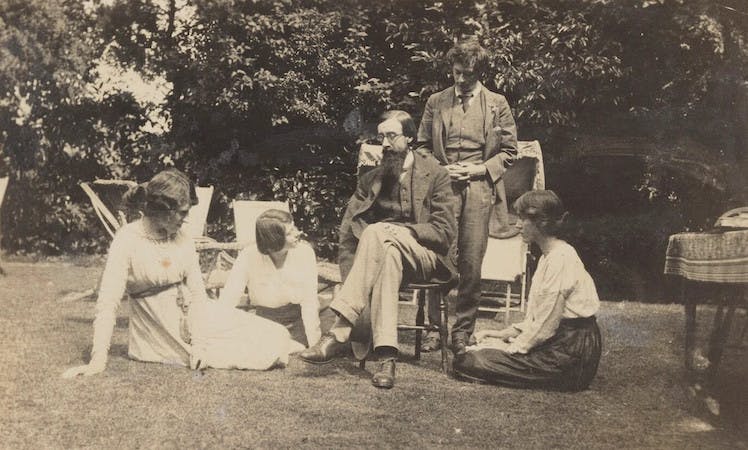 From Virginia Woolf's best-selling work A Room of One's Own to the novels of E. M. Forster, this collective certainly left its mark on early 20th century Britain.
The prestigious group's loose-knit membership was unified by shared beliefs - in particular a desire to challenge the Victoria era's stifling social norms. Despite their wealthy backgrounds, the group held subversive attitudes about gender and sexuality, apparent in their non-traditional personal lives.
While Lytton Strachey and Duncan Grant were openly gay, the whole group can be defined by sexual fluidity, with frequent love triangles like that between Dora Carrington, Ralph Partridge and Lytton Strachey.
Tracking famous names in the 1921 Census
Few record sets are as useful and detail rich as the 1921 Census of England and Wales. With Findmypast providing exclusive online access, we delved into the census to find out more about the lives of the Bloomsbury Group's eccentric members.
While some were easy to trace, other members proved more difficult to pin down on 19 June 1921. This valuable record set provides a snapshot of the lives of this colourful collective at the peak of its influence.
Virginia and Leonard Woolf
Known for her essays and novels, writer Virginia Woolf is probably the best-known member of the Bloomsbury Group.
Virginia (born Adeline Virginia Stephen) married writer Sidney Woolf in 1912.
Both parties engaged in longstanding love affairs throughout their lives together. The most famous of these is Virginia's affair with aristocrat Vita Sackville-West, upon whom Woolf's novel Orlando was based.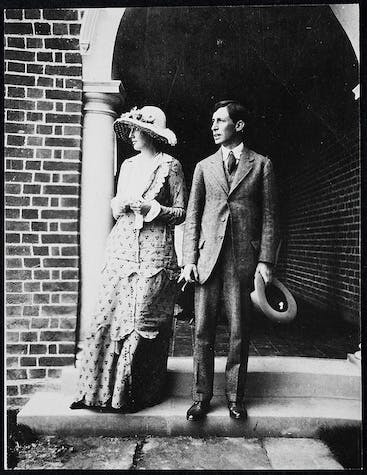 We found Virginia and Sidney Woolf in the 1921 Census. They lived in the nine-bedroom Monk's House in Rodmell, near Lewes in Sussex.
While Virginia is listed as an author working for herself, Sidney is an author and editor at The Contemporary Review (address 170 Fleet Street, EC4).
The couple had no children, but had two domestic servants – Nellie Boxall and Lottie Hope, both aged 30.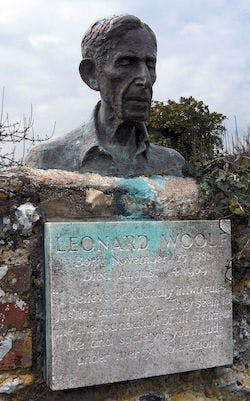 Both Virginia and Sidney spent the remainder of their lives in this house; Virginia occupied it until her death in 1941, and Sidney remained living there until his own death in 1969.
Vanessa Bell (Virginia Woolf's half-sister) was born in Kensington in 1879. A core member of the Bloomsbury group, Vanessa was a painter and interior designer. It was in her Gordon Square house that the group first met.
She married art critic Clive Bell in 1907. The pair had an open marriage; Vanessa had a child (Angelica) with the painter Duncan Grant in addition to her two children with her husband, though Angelica was raised by Clive as his own.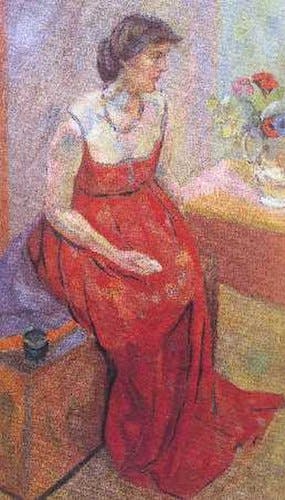 We found Vanessa in the 1921 Census, living at 50 Gordon Square, Bloomsbury, with her sons Julian (aged 13) and Quentin (aged 10) and her 2-year-old daughter Angelica.
Vanessa employed two women as servants – the Peterborough-born Ellen Brittain, aged 22, and the 17-year-old Grace Jeannette Germany, who hailed from the Norfolk village of Banham.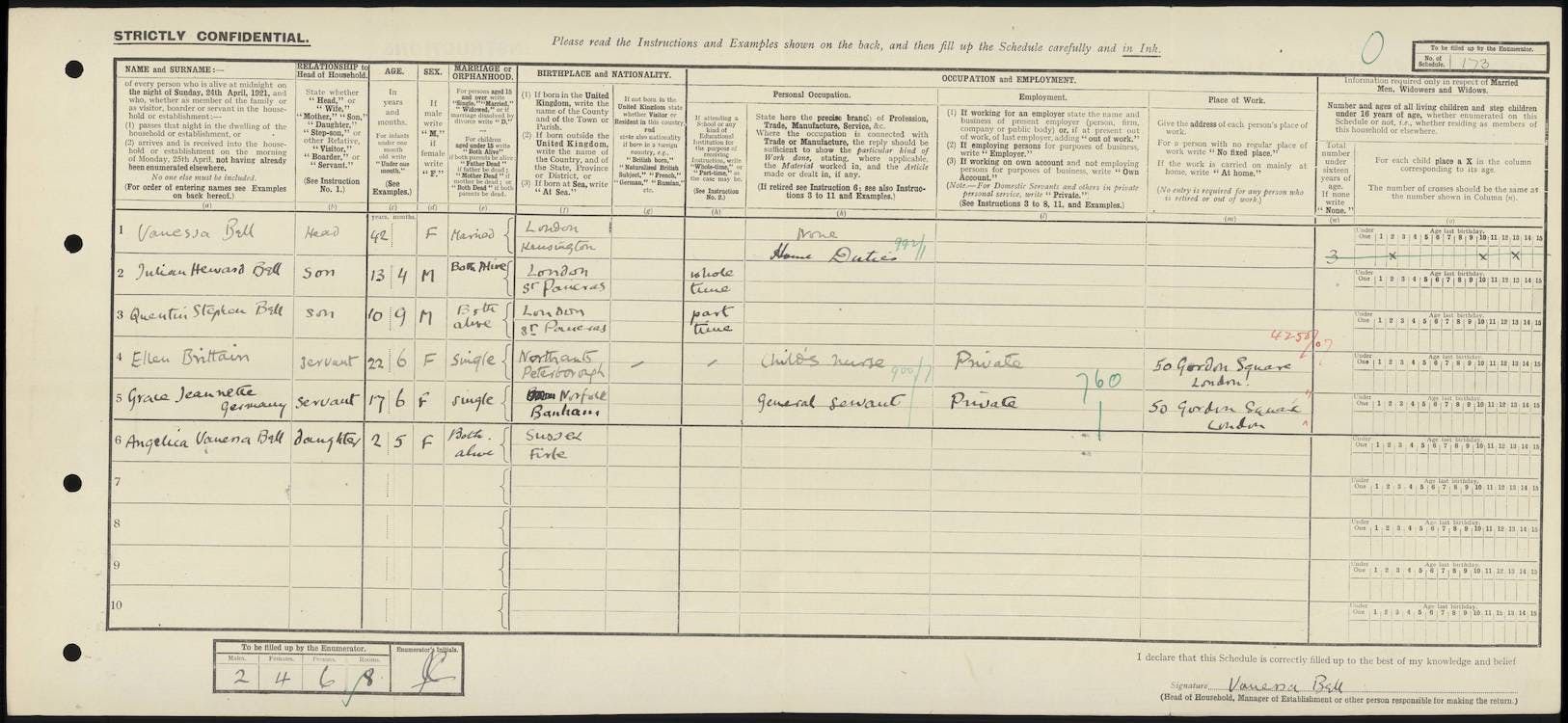 Clive Bell is absent from the census return; this is unsurprising given the couple's bohemian lifestyle. Clive may have lived apart from his wife and children or been travelling when the census was taken.
Vanessa listed herself as the Head of Household in 1921 despite still being married to Clive. This points to how the Bloomsbury Group's members rejected traditional marital and gender roles.
Frances Partridge (née Marshall)
Writer Frances Partridge can also be found in the 1921 Census. This was 12 years before she married Ralph Partridge, when she was aged just 21 and living with family.
Born in 1900, Frances grew up in Bedford Square, Bloomsbury, the daughter of tennis player William Marshall and suffragist Margaret Anna Lloyd.
The 1921 Census reveals a picture of the Marshall family marked by personal tragedy. Just four months earlier, on 24 January, Frances' father William had died.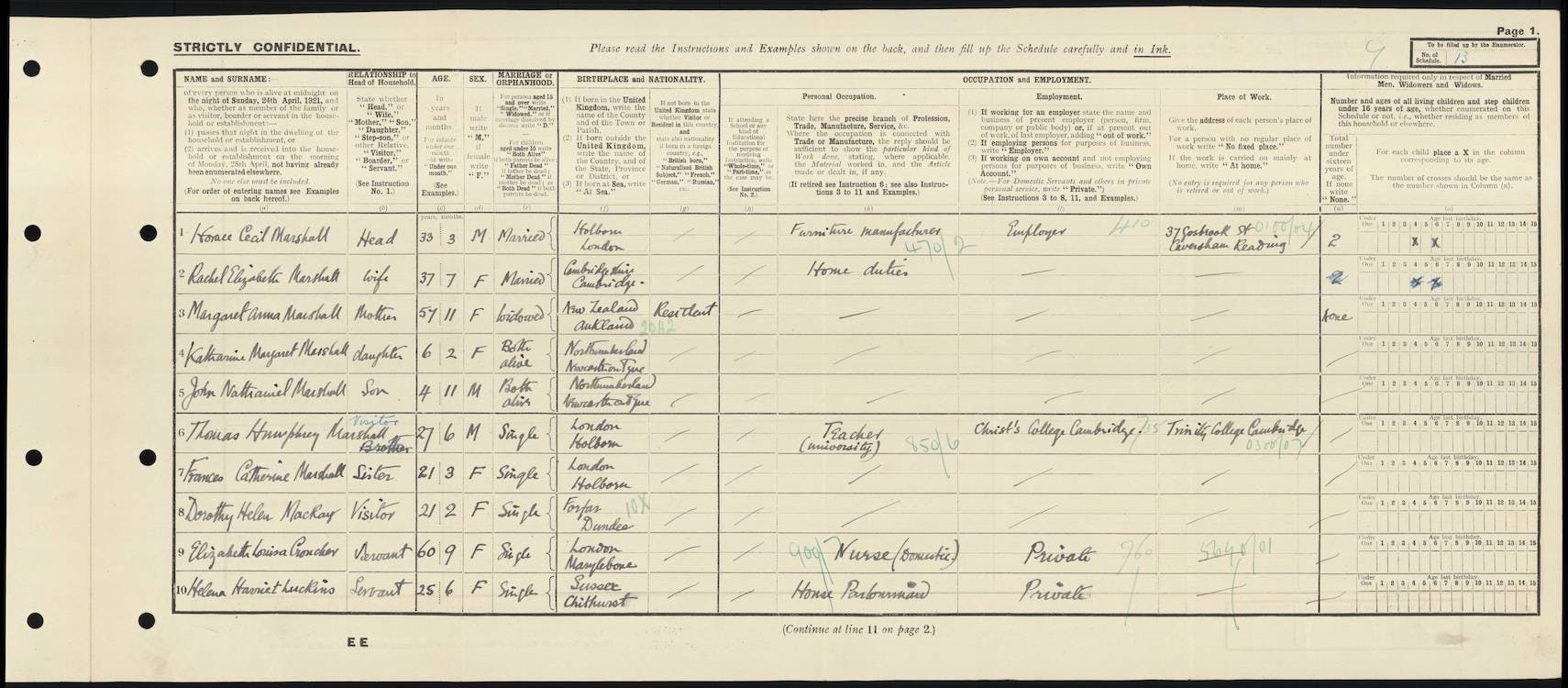 In the wake of their loss, four of the six Marshall siblings were living in Goring together, along with their widowed mother, Margaret Anna Marshall.
Other members of the Bloomsbury group
Not all members of this famous collective could be pinned down.
Research into the life of writer E. M. Forster (full name Edward Morgan Forster) reveals an important reason that he doesn't show up in the 1921 Census – he spent the early 1920s in India, working as a secretary for the ruling Maharaja of the state of Dewas.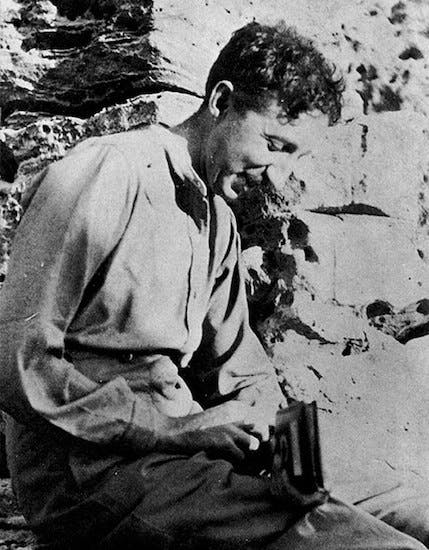 His Indian travels inspired his final book, A Passage to India (1924).
Painter Dora Carrington and her lifelong companion Lytton Strachey also eluded the census, but a glimpse into Findmypast's travel records reveals the reason for this. The pair were frequent travellers to Europe.
In 1919, Dora Carrington travelled via boat to Gibraltar with her brother Noel and Ralph Partridge (whom she went on to marry two years later).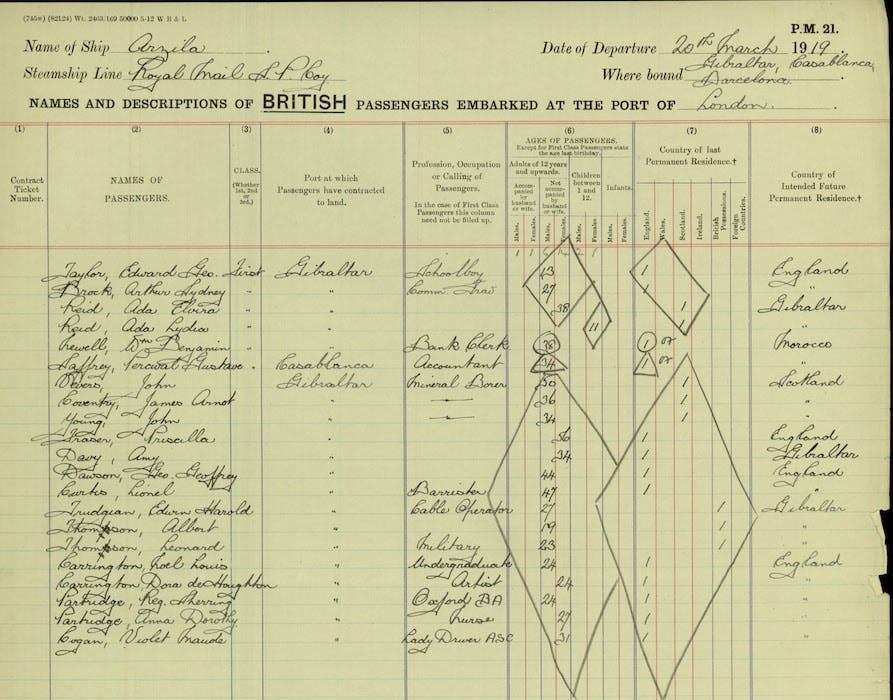 We also found a record of Lytton Strachey, accompanied by Dora Carrington and Ralph Partridge, travelling from Liverpool to Lisbon in March 1920.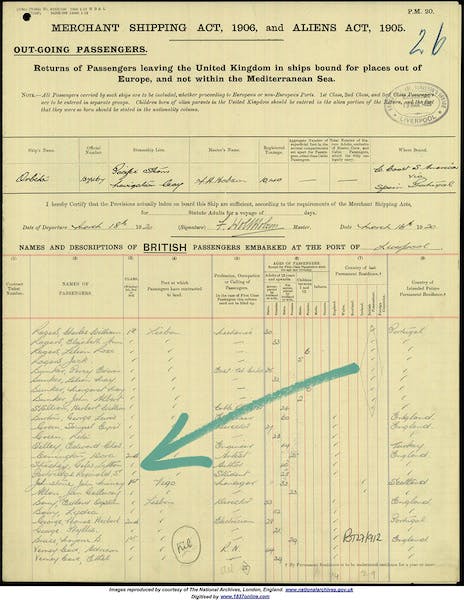 Although we can't say exactly where these jet-setting artists were in June 1921, it is fair to assume that they were travelling abroad.
Discover the trailblazers in your own family
From LGBT ancestors to relatives who lived all kinds of colourful lives, there are secrets hidden within every family tree. You can uncover your family's forgotten stories today with a free trial.
To discover more hidden tales, ranging from women's history to queer history, head over to Findmypast's LGBTQ+ History Hub.
More on this topic:
Share this article
About the author