No pet census? No problem...
We all know census records are paramount to tracing your ancestors, but what about their furry friends? There may have been no cat census or dog census in the early 1900s, but we still found a few of them recorded in our 1911 and 1921 Census records. Did your ancestor have a feathered or four-legged friend watching over the household?
The (unofficial) 1921 Pet Census
From Dick Snailman the canary to Scarem Walton the cat, have a browse at some of the beasts we found cohabiting with our ancestors in the 1921 Census. Just click on a pin to learn more about our historical companions.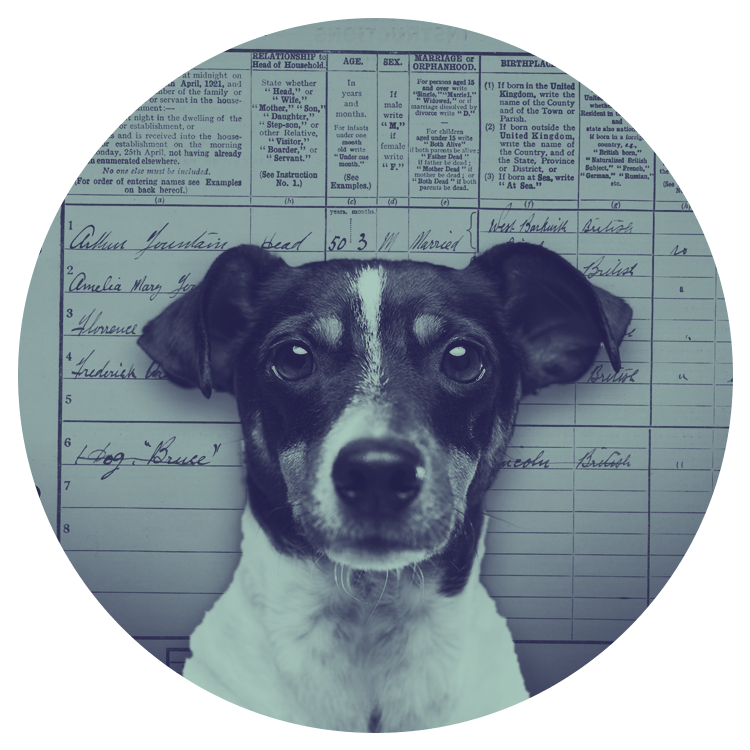 Odd pets and odder occupations
Almost all the pets we found in the 1921 Census had an occupation, just like their humans. From guarding the house to feeding, sleeping and sparrow-catching, our companions seemingly never got a moment's rest from their daily duties. Unfortunately, just like their humans, some of them were also found to be out of work.
Bruce Fountain was a 6-year-old dog we found living in Lincoln. He is listed as a servant for the Fountain family, with his main occupation being the ever-important Rabbit Catcher. However, Bruce had been such a good boy and had done his job so well that he was out of work at the time of the census. We hope he found a new way of paying his way...
Felines and fleas in this cat census return
It's not just four-legged friends we found. Amongst two cats, three kittens and four chickens, the Lee family also listed fleas as their boarders at Park Stile Cottages, Merstham. Can you brush up on your detective skills and find this record in the 1921 Census?

Explore the 1921 Census
Discover if your ancestors listed their best friends and beasties on their return.
Can't get enough of the 1920s?
Discover more amazing things we discovered through the 1921 Census.
The 1911 Pet Census (almost...)
Pets have been with us for more than a century. We also found 16 pets listed in the 1911 Census. All you need to do is click on a pin to learn more.
More in the 1911 Census
The cat's pyjamas
This feline friend has it right: Tom the Cat's only job in his Birmingham home is eating and sleeping, making all of us jealous. Funnily enough, his human family also have the surname 'Bird'.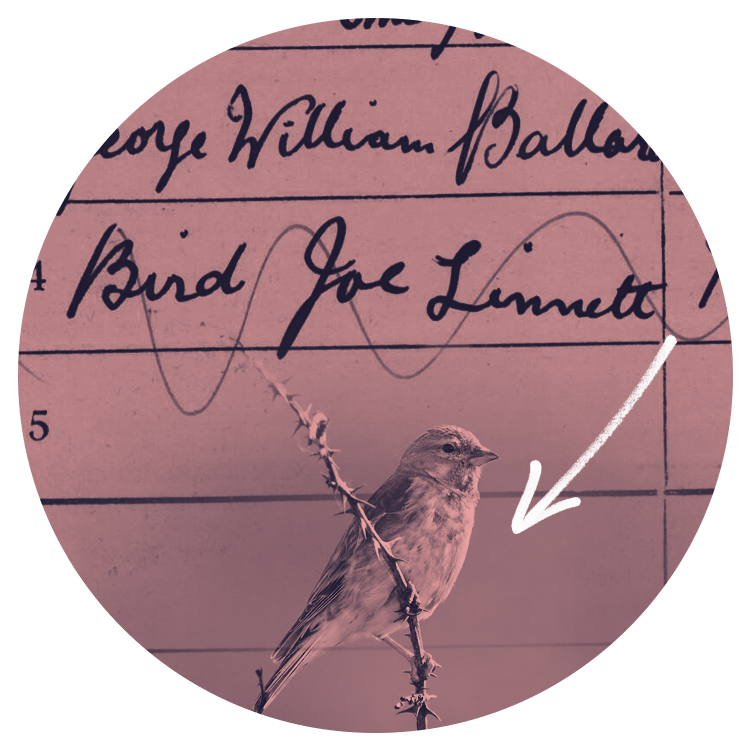 Enumerators didn't approve of a pet census...
Most of the returns we found that had pets listed on them had also had these pets crossed out. Of course, their human families would never do this. However, the enumerators seemingly did not approve of four-legged friends being added as residents, meaning we often have to decipher our ancestors' companions' names through red scrawls and scribbles.
In Joe Linnett the Bird's census entry, the angry enumerator not only crossed out his name, but also added: 'This is all nonsense and deserves censure'. If only he could see how much fun we're having now...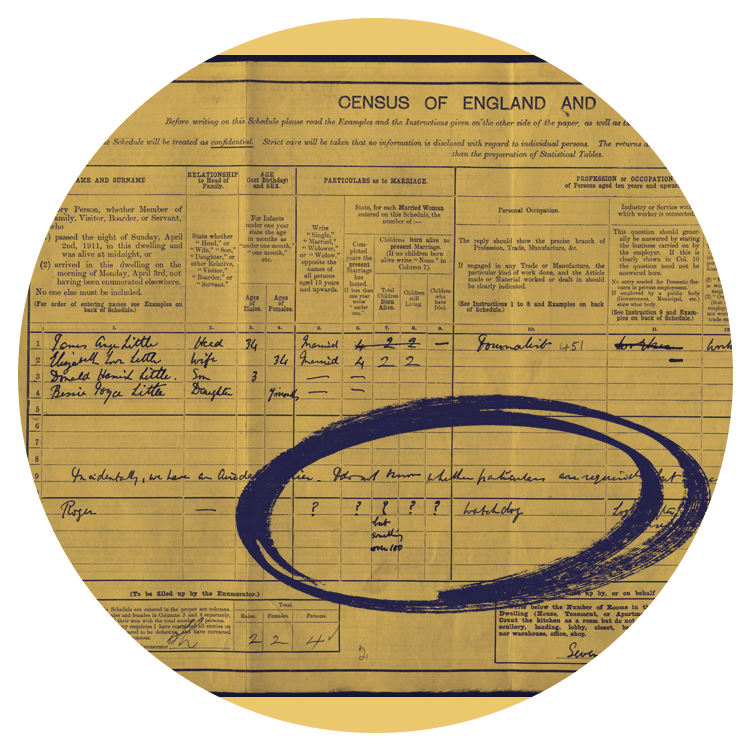 Roger Little is a big ladies man
Introducing the true heart-throb of the 1911 Census: Roger Little, the Airedale Terrier, listed as a watchdog who perhaps not-so-diligently looks after the house. His human handler James added a question mark under the 'total children born alive' column but noted that it was 'something over 100'. Roger certainly had many furry fans in his home of Dulwich, London.