This week, continue getting carried away with your Catholic research
5-6 minute read
By Jessie O'Hara
22 April 2022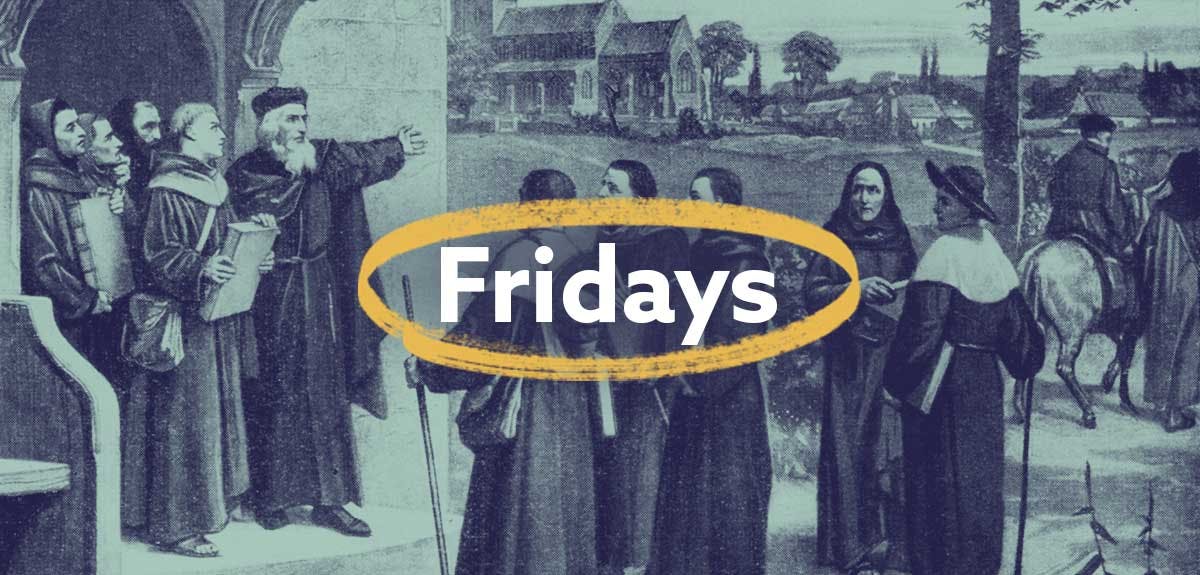 We've added nearly 500,000 new additions to our English Roman Catholic collections.
As part of our ground-breaking Catholic Heritage Archive project, and home to the largest collection of British Roman Catholic records, our indexes are ever-growing. This week, we have brand new additions to our Catholic baptisms, marriages, and burials, as well as an incredible 118 new and updated newspaper titles.
The biggest release of the week, you can now explore nearly 400,000 new parish baptisms from the diocese of Salford.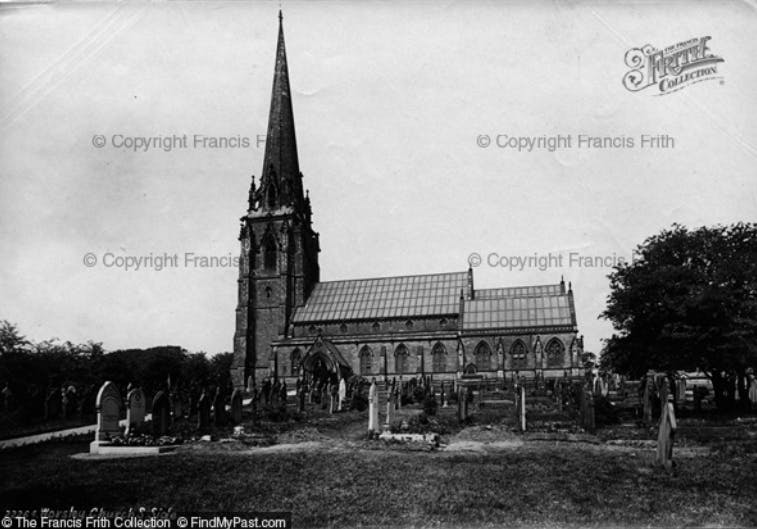 Most transcriptions will include birth year and date, baptism year and date, church, parish, and parent's names. If you're working backwards, there's potential to discover more than one generation of ancestors to add to your family tree.
With Latin being the official language of the Catholic church until the 1960s, make sure to check out our comprehensive guide to understanding the language, helping you to decipher your ancestor's records quickly and easily.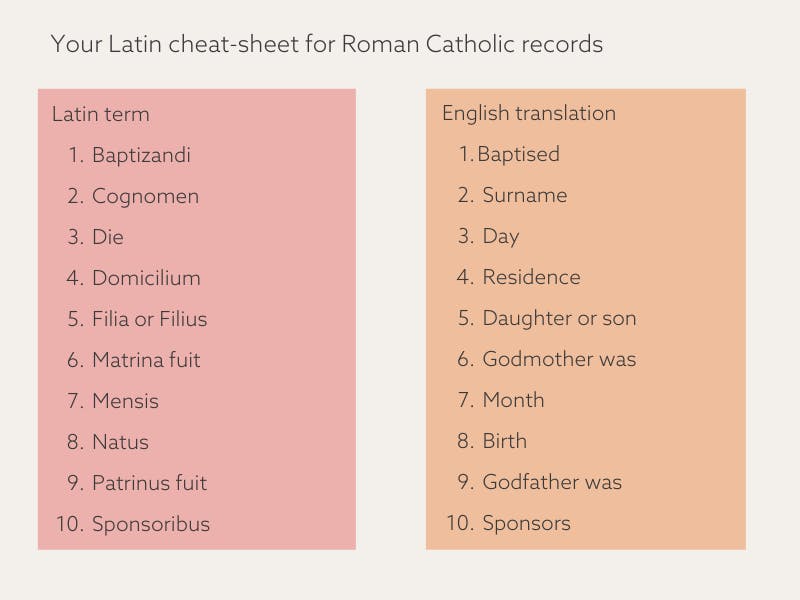 Alternatively, refer back to the cheat-sheet above - you'll be flying through Latin in no time.
Did your ancestor find love in Lancashire? We've added 85,988 new parish marriage records to this expanding collection, also from the diocese of Salford. As with all three of these indexes, there are also records from the diocese of Westminster, Southwark, Plymouth, Middlesex, Liverpool and Birmingham in this collection, making them comprehensive resources for Catholic marriages.
These records offer a combination of details, including marriage date, the church name, parish of both spouses, and father's name of both spouses.
If you're struggling to find your ancestor in these records, bear in mind that it was a legal requirement to marry under the Church of England between 1754 and 1837 - it's worth browsing through our broader Anglican records, even if you're certain of your Catholic heritage.
Covering an incredible 92 churches across Lancashire and Greater Manchester, we've added 21,525 new burial records to this collection.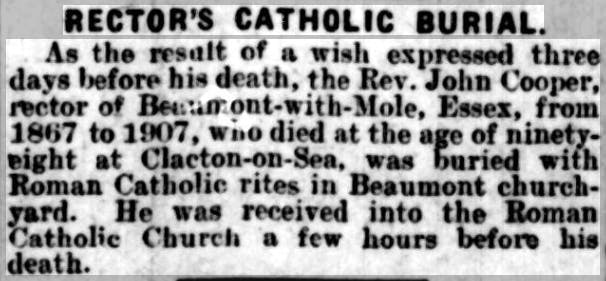 These records offer an abundance of information, including death date, burial date, and often burial ground. Make sure to check our expansive newspaper archive for your ancestors as well. Often, obituaries of notable names were recorded, offering further information on the death of your ancestor.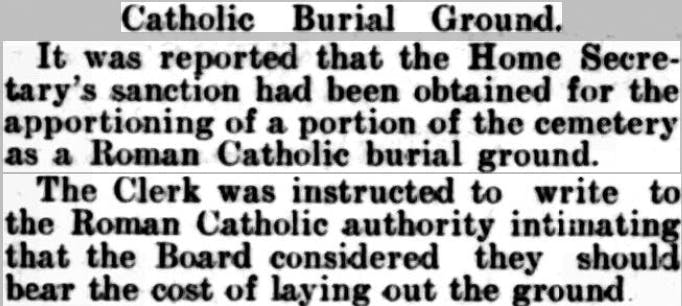 As well as this, you may discover news surrounding the Catholic appropriation of church and cemetery grounds in the 18th and 19th centuries. Though Catholics often faced marginalization, the religion has flourished since the 1800s, and the Catholic church continued and succeeded in negotiations for more expansive grounds.
After hitting our milestone of 50 million newspaper pages just last week, we're storming ahead with another 500,000 new additions. You'll find 16 new titles stretching to all corners of the UK and beyond, with Welsh, Scottish, and Irish titles, as well as updates to 102 existing papers.
Amongst our new titles, you'll find Irish paper the Evening News (Waterford). 110 years ago this week, this title reported on the first successful flight from Britain to Ireland, after the tragedy of Damer Leslie Allen. Mr. Leslie Allen had set out to fly from London to Dublin, but regrettably did not reach his destination.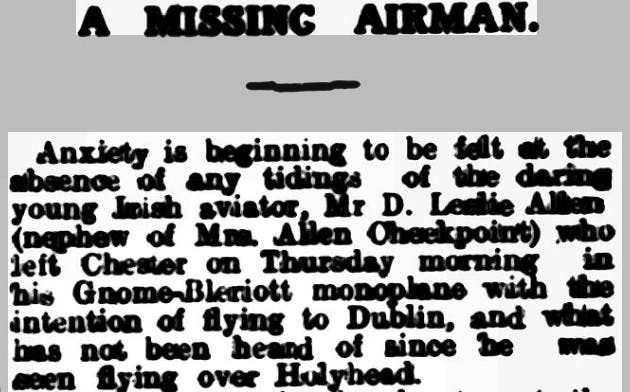 As the paper reported, popular opinion was that Damer Leslie Allen had dropped to sea:
"
"...he was fully equipped with floats and lifebelt, [so] he may be able to keep afloat till picked up by a passing vessel."
"
Unfortunately, he was never recovered, and was consequently pronounced dead. This didn't defer his friend Denys Corbett Wilson, however, from engaging in the same task:
"
"The other Irish aviator, Mr. Corbett Wilson, who started to fly from London to Dublin with Mr. Allen, has reached the South Welsh coast, and proposes to continue his flight."
"
This was a daunting task - as the paper stated, the Irish Sea presented more of a challenge than the English Channel, and previous aviators had been forced to swim ashore after their plane crashed.

Mr. Corbett Wilson was successful, and his achievement made him somewhat of a celebrity: he continued to grace the pages of the Evening News (Waterford) with his flying triumphs. Not long after, his flight back to London amassed a crowd of admirers. The paper later stated:
"
"Mr. Wilson is a young gentleman of means, and, though not long a student of the fascinating pastime, has readily achieved wonderful success."
"
But this is just one newspaper of many - make sure you browse through our full list of new and updated titles below.
New titles:
Bedworth Echo, 1980, 1987-1988, 1992, 1995
Billingham & Norton Advertiser, 1987
Brecknock Beacon, 1886
Cannock Chase Post, 1992
Cheltenham News, 1987
Evening News (Waterford), 1900-1901, 1905, 1910
Glasgow Mercantile Advertiser, 1882
Hinckley Herald & Journal, 1988
Kensington News and West London Times, 1876, 1882, 1887-1888, 1913, 1917-1918, 1920, 1922, 1925, 1927-1928, 1930-1934, 1938-1939, 1944, 1950, 1952-1954, 1957-1962, 1965, 1967, 1970-1971
Llanelli Star, 1990
Loughborough Mail, 1989
Plymouth Extra, 1987
Runcorn & Widnes Herald & Post, 1991
Sleaford Target, 1991-1992
St. Pancras Gazette, 1873-1939
Sydenham, Forest Hill & Penge Gazette, 1875-1881
Uxbridge Informer, 1986, 1988
Updated titles:
Abergele & Pensarn Visitor, 1872, 1878, 1890, 1893, 1896, 1898-1899, 1901-1902
Accrington Observer and Times, 1989
Aldershot News, 1910, 1985
Amersham Advertiser, 1990
Ashbourne News Telegraph, 1990, 1992
Ayrshire Post, 1990
Birkenhead News, 1988
Birmingham Daily Gazette, 1897
Birmingham Daily Post, 1898
Birmingham Journal, 1830, 1844, 1846-1847, 1850, 1852-1853, 1855-1859
Birmingham News, 1989
Blairgowrie Advertiser, 1990, 1992
Bootle Times, 1988-1989
Brentwood Gazette, 1970, 1987
Bridge of Allan Gazette, 1952
Buckinghamshire Examiner, 1971, 1984, 1994-1995
Burton Daily Mail, 1990
Burton Trader, 1989
Caernarvon & Denbigh Herald, 1988
Cambria Daily Leader, 1909
Cambridge Town Crier, 1991
Cambridge Weekly News, 1989
Caterham Mirror, 1990
Central Somerset Gazette, 1888
Chatham News, 1989
Cheshunt and Waltham Mercury, 1992-1993
Chester Chronicle, 1987
Clevedon Mercury, 1988
Crewe Chronicle, 1975, 1993
Crosby Herald, 1987-1989
Daily Record, 1992
Dover Express, 1987
East Grinstead Observer, 1989
East Kent Gazette, 1888, 1895, 1902-1904, 1988
Ellesmere Port Pioneer, 1993-1995
Folkestone, Hythe, Sandgate & Cheriton Herald, 1986, 1989
Formby Times, 1990-1991
Fulham Chronicle, 1993-1994
Galloway News and Kirkcudbrightshire Advertiser, 1992
Gateshead Post, 1988
Gloucester Citizen, 1965
Gloucestershire Echo, 1992
Harrow Gazette, 1870
Harrow Informer, 1987
Harrow Observer, 1965, 1981, 1993, 1995
Herald Cymraeg, 1988, 1992
Hertford Mercury and Reformer, 1993
Herts and Essex Observer, 1986
Hinckley Times, 1985, 1994
Hoddesdon and Broxbourne Mercury, 1995
Horley & Gatwick Mirror, 1989-1990
Huddersfield Daily Examiner, 1910, 1990
Huntingdon Town Crier, 1986, 1995
Ilfracombe Chronicle, 1878, 1881, 1884-1885, 1887, 1890, 1952
Ireland's Saturday Night, 1894
Irvine Herald, 1988
Isle of Thanet Gazette and Thanet Times, 1876, 1988, 1990
Kilmarnock Standard, 1982, 1984, 1990, 1994
Liverpool Daily Post, 1891, 1893
Long Eaton Advertiser, 1990, 1995
Loughborough Echo, 1952, 1986, 1994-1995
Macclesfield Express, 1994
Middlesex County Times, 1987
Newcastle Chronicle, 1898
North Devon Herald, 1877
North Star (Darlington), 1915
Nottingham Evening Post, 1953-1954
Ormskirk Advertiser, 1880, 1882-1883, 1903, 1905, 1910, 1950, 1952-1953, 1961
Paisley Daily Express, 1882, 1887-1888, 1890-1893, 1989
Perthshire Advertiser, 1948-1952
Port Talbot Guardian, 1988-1989
Retford, Gainsborough & Worksop Times, 1877, 1964-1966, 1968, 1971
Ruislip & Northwood Gazette, 1986, 1989-1990
Runcorn Guardian, 1903
Runcorn Weekly News, 1988, 1991-1994
Rutherglen Reformer and Cambuslang Journal, 1886
Saffron Walden Weekly News, 1898, 1915, 1926, 1930, 1935, 1957-1958
Sevenoaks Chronicle and Kentish Advertiser, 1987
Sevenoaks Focus, 1986
Shepton Mallet Journal, 1954, 1958, 1963, 1966, 1972-1973, 1975
Southall Gazette, 1994
Stafford Post, 1990
Staines & Ashford News, 1988
Stapleford & Sandiacre News, 1990-1991
Stirling Observer, 1987, 1990
Stockport Advertiser and Guardian, 1863
Stockport Express Advertiser, 1991
Sunday Sun (Newcastle), 1947, 1950-1951, 1958-1959
Surrey-Hants Star, 1989
Sutton Coldfield News, 1904, 1907, 1910, 1988
Taunton Courier, and Western Advertiser, 1883, 1886-1888, 1890, 1893-1894
Uttoxeter New Era, 1863, 1873, 1875, 1877
Uttoxeter Newsletter, 1987, 1989
Uxbridge Leader, 1989-1990
Walton & Weybridge Informer, 1987
West Surrey Times, 1875
Western Evening Herald, 1986
Western Morning News, 1912
Westminster & Pimlico News, 1994
Winsford Chronicle, 1967, 1974
Wishaw Press, 1986
Yorkshire Factory Times, 1889-1895, 1897-1904
Just head to our newspaper archive and filter by the title of your choosing using the 'By Newspapers' button. No matter what you've discovered, we want to hear about it. You can tweet us, find us on Facebook, or email discoveries@findmypast.com to share your stories.
More on this topic:
Share this article
About the author