Delve into the dark legacy of British slavery and the daily life of Nottingham's churches this week
3-4 minute read
By Jessie O'Hara
3 March 2023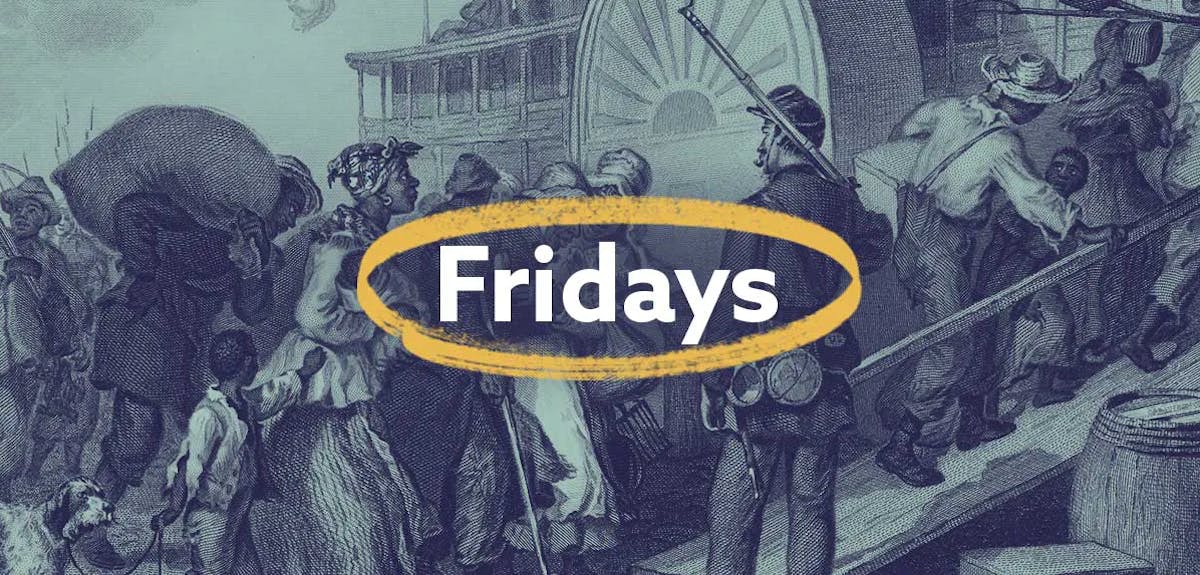 Enrich your family tree by learning more about your ancestors and the time in which they lived, with this week's two immense additions to our record collection.
We've added two entirely new collections this week, substantiating two very different sides to British history. Read on for a full rundown of everything that's new.
In 1833, the British parliament abolished slavery across the colonies. In doing this, they paid out £20 million to the British enslavers. Ending this practice was, of course, the right thing to do, but it made a significant impact on industry and so the government put into place a program to reimburse businesses and investors for their financial losses.
This poignant collection documents the beneficiaries of that payment across 61,798 records. It should be noted that this collection contains the details of colonial enslavers, and there is rarely any information on the enslaved person.
Each transcript will offer a fairly rich landscape of the enslaver's life, including names of spouses, names of children, their occupation, any addresses or names of other relations, as well as the standard biographical information.
There is also a link to the UCL source website, which will offer a short biography of the beneficiary, as well as the details for the claim to compensation made and information on their estate including the location, the output of goods and the number of enslaved people.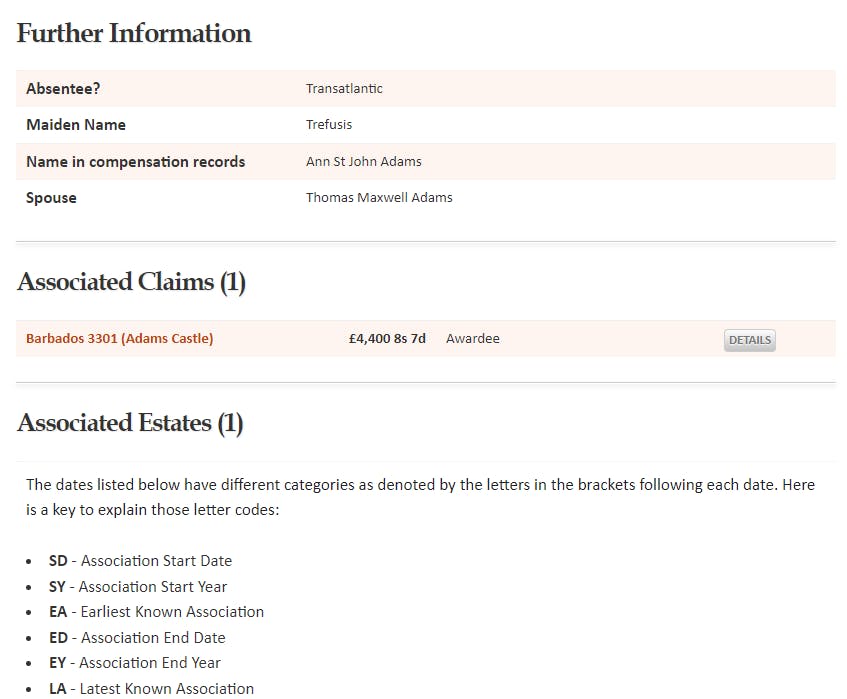 It is also important to note that simply because slavery was abolished in 1833 does not mean this was the end to the regime; while enslavers were compensated for their perceived 'loss', previously enslaved people were forced into the apprenticeship system, which similarly fixed them an unfree labor regime. This wasn't terminated until half a decade later.
The Legacies of British Slavery project at UCL was designed to shed light on the ways that the slavery system has shaped British history. It is through them that we have this information available today. This collection is entirely free to view.
England Roman Catholic Parish Baptisms, Marriages, Burials, and Congregational Records
Unique to Findmypast, we've added over 295,000 records collectively across the following four sets:
These additions are from the Nottingham Diocesan Archives who cover Nottinghamshire, Derbyshire, Rutland, Leicestershire and Lincolnshire. The earliest record in these new additions is a 1641 baptism record, but they roll until 1913 and the majority are from the 18th and 19th centuries. All of them have images.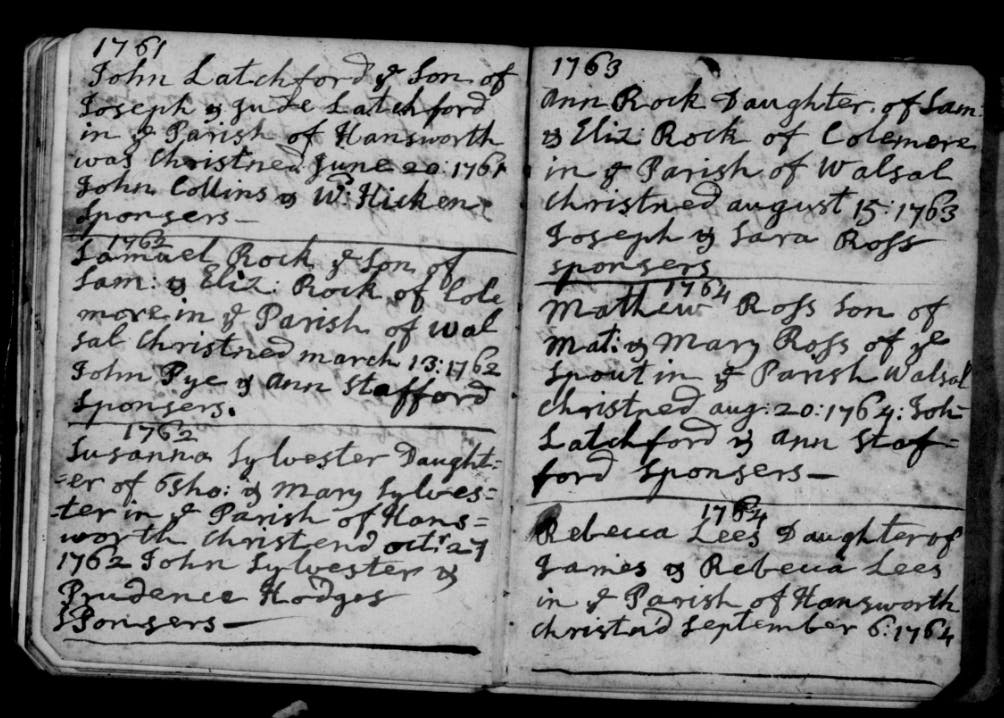 Not only could you trace your ancestor's life story from baptism to burial, but the congregational records mean you could uncover their relationship with the church. This may include when they had their confirmation or if they were a benefactor of a parish.
After a quiet week last week, the newspaper archive is back in full force, with over 200,000 new pages across 55 updated titles. The full list is below.
Updated titles:
Accrington Observer and Times, 1912
Airdrie & Coatbridge Advertiser, 1988
Ashbourne News Telegraph, 1990
Birmingham Daily Post, 1997, 1999
Birmingham Mail, 1968, 1980, 1982
Birmingham Weekly Mercury, 1994
Birmingham Weekly Post, 1889
Bristol Evening Post, 1969
Buckinghamshire Advertiser, 1988
Chelsea News and General Advertiser, 1991
Crewe Chronicle, 1982
Derby Daily Telegraph, 1984
Dover Express, 1991
Evening Despatch. 1938
Folkestone Express, Sandgate, Shorncliffe & Hythe Advertiser, 1902
Gateshead Post, 1972
Gloucestershire Echo, 1992
Grimsby Daily Telegraph, 1999
Hinckley Times, 1998
Huddersfield and Holmfirth Examiner, 1878-1879, 1881
Huddersfield Daily Examiner, 1996
Hull Daily Mail, 1977
Leek Post & Times, 1991
Leicester Daily Mercury, 1994
Leicester Journal, 1781
Lincolnshire Echo, 1977, 1980, 1993-1995
Liverpool Daily Post (Welsh Edition), 1981-1982
Macclesfield Express, 1987
Marylebone Mercury, 1996
Nantwich Chronicle, 1982, 1999
Newcastle Evening Chronicle, 1934, 1938
Northampton Herald & Post, 1993
Nottingham Evening Post, 1999
Paisley Daily Express, 1999
Retford, Gainsborough & Worksop Times, 1982
Rutherglen Reformer, 1988
Saffron Walden Weekly News, 1920, 1948, 1969, 1971, 1974
Sandwell Evening Mail, 1978
South Wales Echo, 1993
Southall Gazette, 1982
Sports Argus, 1980
St. Neots Weekly News, 1988
Staffordshire Sentinel, 1888, 1894, 1899, 1974
Staines Informer, 1993
Sunday Sun (Newcastle), 1974
Surrey Advertiser, 1963
Tamworth Herald, 1999
Thanet Times, 1993
The People, 1983, 1988, 1991, 1993-1995, 1997-1999
Tiverton Gazette (Mid-Devon Gazette), 1858
Torbay Express and South Devon Echo, 1976, 1981
Walton & Weybridge Leader, 1995
West Briton and Cornwall Advertiser, 1918, 1922
Winsford Chronicle, 1994
Daily Record, 1996, 1998
In other news (see what we did there?) have you downloaded the Findmypast free app? Available on iOS and Android, it really is the perfect family history companion to take with you wherever you go. Learn more about the app on our blog.
More on this topic:
Share this article
About the author