Introducing our all-new Findmypast Fridays
1-2 minute read
By Niall Cullen
19 September 2014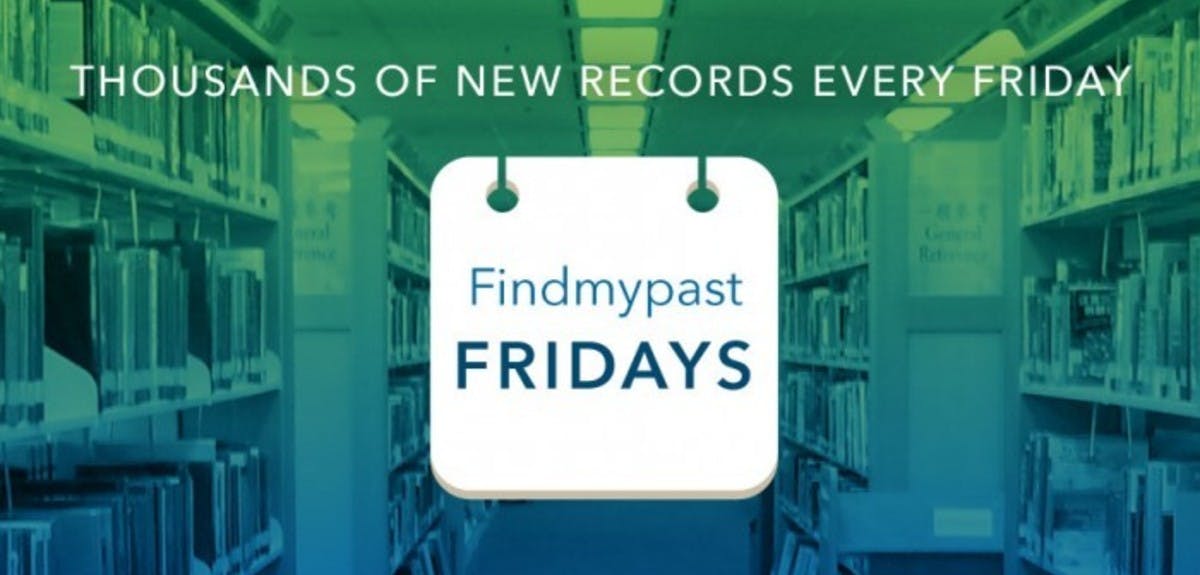 We are proud to announce the launch of Findmypast Friday!

Every Friday from now on, we will be bringing you thousands of new records to explore over the weekend on our dedicated Findmypast Fridays page. We promise to bring you new, and often exclusive, record sets every single week.

This Findmypast Friday, we're excited to release a new collection of Irish parish and cemetery records as well as British marriage and baptism records.

If you have family from the Irish counties of Donegal, Fermanagh, Tyrone or Wicklow or from Eastbourne, East Sussex in the UK, these records will be of particular interest.

Compiled by genealogist, author and professor of history, Dr. David R. Elliott, the new Irish records collection includes a variety of parish registers from County Fermanagh as well as cemetery records for Donegal, Fermanagh, Tyrone and Wicklow.

The Fermanagh parish registers feature transcripts of baptisms, burials and marriages in the county and span the years 1796-1875. You'll uncover great detail on your Fermanagh ancestors in these records including parents' names, where they lived and sometimes even occupations.

The collection of cemetery records dates as far back as 1669 and features detailed transcripts as well as exquisite full color images of gravestones around Ireland so you can see exactly where your relatives are buried. You'll find over 12,000 cemetery records from Donegal, Fermanagh, Tyrone and Wicklow.

The new UK records are baptisms and marriages from Bodle Street Green, in the town of Eastbourne, East Sussex in England. The parish records cover the years 1841-1996 and you'll find over 2,000 registers to delve into.

Start exploring our new Irish and British records now by clicking on the links below:

More on this topic:
Share this article
About the author