Discover thousands of new and exclusive military records spanning 400 years
4-5 minute read
By Jessie O'Hara
27 January 2023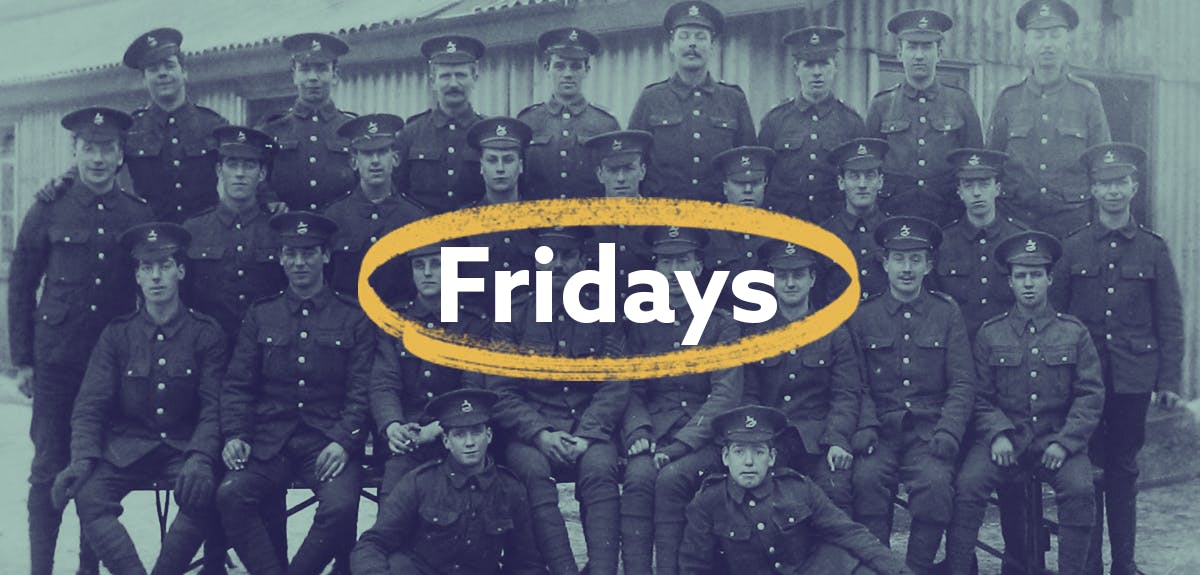 This release sees two brand-new collections and significant additions to a third.
Our new records this week cover some of the oldest-serving British Army regiments, so if you have a strong military heritage, be sure to read on. Not only that, but all three are exclusive to Findmypast, so you won't find them online anywhere else.
This striking collection is a directory of biographies for 17,000 members of the Honourable Artillery Company across nearly four centuries.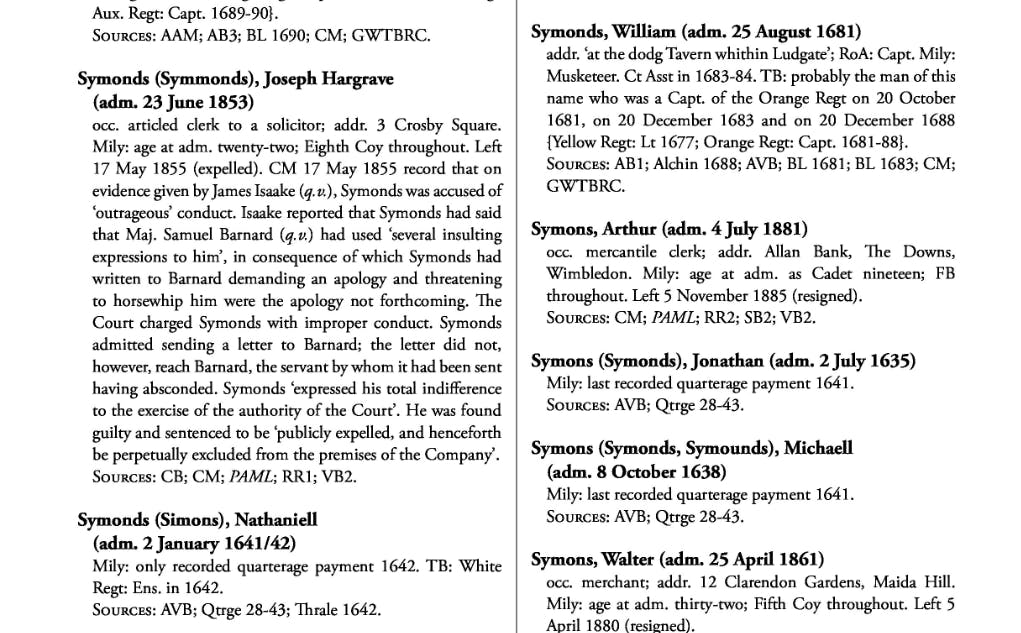 The Honourable Artillery Company is the oldest British Army regiment, having received its warrant by Henry VIII in 1537. It has not operated continuously throughout that time, however. The military side to the HAC has been a regiment of the Territorial Army - now the Army Reserve - since 1908.
The information given in these records will vary. Often, you'll find an age and birth year, an admission year, and sometimes a residence or occupation. Beyond that, many records will include significant detail on any remarkable events that happened to the person in question, or sometimes a full biography.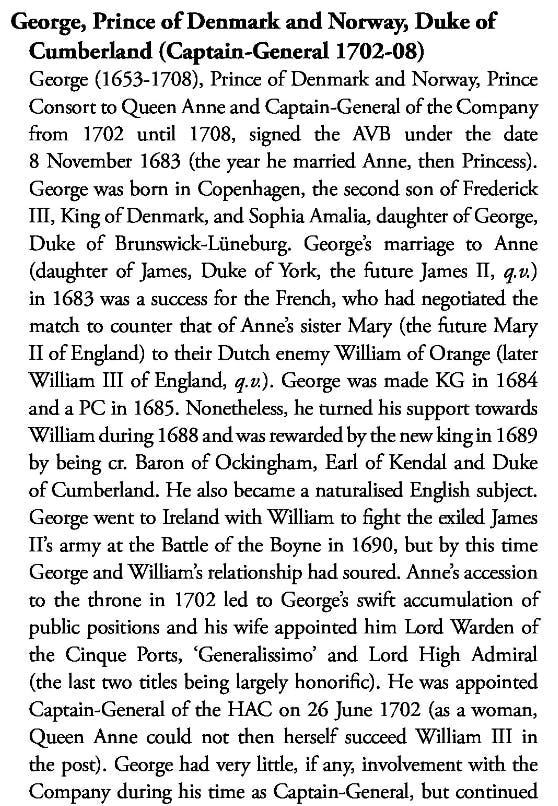 For example, the Prince of Denmark's record can be seen above with particularly in-depth detail on his life, service, and relation to the British crown.
This collection also features some lengthy context on the HAC itself in the beginning of its pages, including the history of the regiment and guides to different sources. This is definitely worth a browse if the HAC is of significant interest to your family tree.
If you've found ancestors in the first collection, you'll definitely want to take a look through the HAC journal.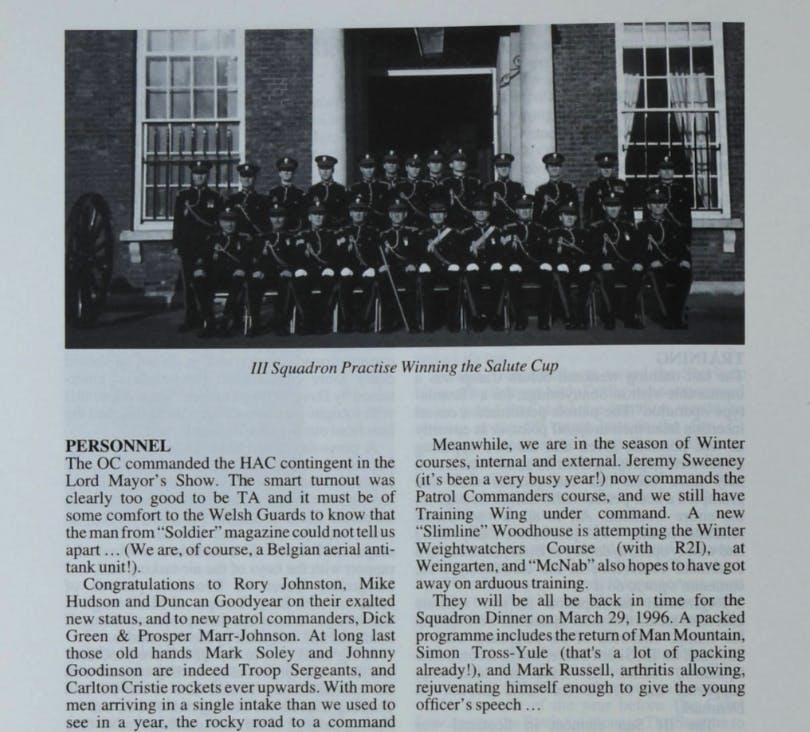 The first issue of this journal was first published in 1923, though it also documents events and the activities of the regiment before 1923. Initially, it detailed the HAC's service in World War 1, and even includes a poem by Private E N Farnell written in Italy in 1918.
You can search this collection using the 'optional keywords' search, though be warned: you could easily while away hours of time pouring over the stories and tales of the regiment.
We've added 48,477 records to this collection. The Coldstream Guards are the oldest continuously-serving regiment in the British Army.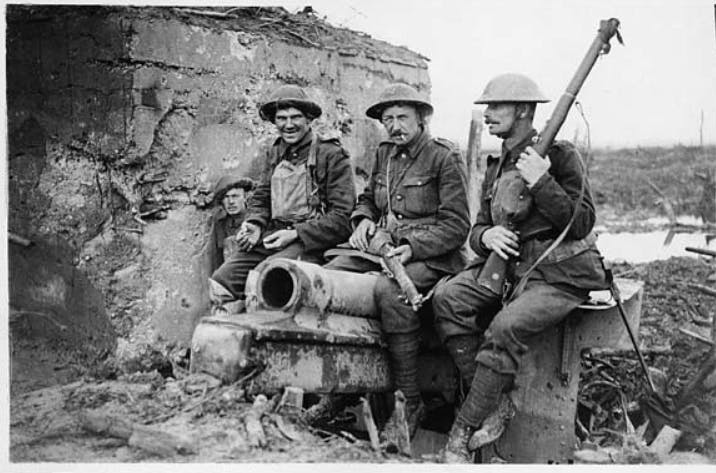 You'll find different books in these new additions:
Books 30 to 36 inclusive are attestation books, from May 1946 to December 1981
Book 44 is transfers into the regiment from 1940 to 1954
Books 60 to 68 are discharges from 1940 to 1954
Book 84 is honours and awards from 1914 to 1938
Book 85 is rewards from 1914 to 1935
Book 86 is deaths from 1914 to 1918
Book 89 is from casualties 1940 to 1945
These records will often give rank, regimental number and event year, as well as a full name.
Are you ready to brush up on your local history? This week at the archive sees regional titles from all across Wales, Scotland and England, so now is the perfect time. Read on for a full list of new and updated titles.
New titles:
Bangor, Anglesey Mail, 1993
Blackpool Times, 1901-1902, 1904, 1918-1919, 1933
Brackley Advertiser, 1960
Cannock Advertiser, 1923
Cobham News and Advertiser, 1970-1971
Grimsby News, 1904, 1906, 1908, 1916-1917, 1923, 1928-1930, 1935
Horwich Chronicle, 1889
Isle of Man Examiner, 1905, 1916
Lancaster Observer and Morecambe Chronicle, 1919
Melton Mowbray Times and Vale of Belvoir Gazette, 1918
North Middlesex Chronicle, 1874, 1880, 1889, 1899
South Durham Herald & Post, 1999
St. Helens Newspaper & Advertiser, 1902-1903, 1916, 1918-1919
Wilmslow Express Advertiser, 1981
Updated titles:
Aldershot News, 1906
Ayrshire Post, 1993
Birmingham Mail, 1981
Bracknell Times, 1995
Brighton Herald, 1925
Bristol Evening Post, 1984, 1996
Burntwood Post, 1998
Cannock Chase Post, 1998
Chiswick Times, 1904, 1909, 1911, 1913, 1916
Croydon Advertiser and East Surrey Reporter, 1967
Ellesmere Port Pioneer, 1999
Esher News and Mail, 1994-1995
Folkestone, Hythe, Sandgate & Cheriton Herald, 1998
Gateshead Post, 1968, 1977, 1982, 1984-1985
Harrow Gazette, 1907
Harrow Informer, 1998
Hertford Mercury and Reformer, 1997
Herts and Essex Observer, 1997
Hinckley Herald & Journal, 1999
Hounslow & Chiswick Informer, 1982
Huddersfield and Holmfirth Examiner, 1885, 1888
Hull Daily Mail, 1989, 1992-1993, 1997-1998
Irvine Herald, 1982
Isle of Thanet Gazette and Thanet Times, 1989
Lincolnshire Echo, 1994, 1999
Liverpool Mercury, 1904
Llanelli Star, 1996
Loughborough Mail, 1993
Macclesfield Express, 1981, 1985
Manchester Evening Chronicle, 1935
Manchester Evening News, 1975
Nottingham Guardian, 1877
Rochdale Observer, 1903
Rugeley Post, 1999
Salford Advertiser, 1999
Sandwell Evening Mail, 1998
South Wales Echo, 1983
St. Neots Weekly News, 1997
Sunday Sun (Newcastle), 1967, 1984-1987, 1991, 1994
Surrey Mirror, 1969
Uckfield Courier, 1999
Uttoxeter New Era, 1910
Wellingborough & Rushden Herald & Post, 1998
West Hull Advertiser, 1999
Weston & Worle News, 1999
If you have questions, discoveries or even just want a chat, make sure to join us on Facebook at 4pm every Friday UK time, where we take you through each record release, discuss our research, and wind down from the week together.
More on this topic:
Share this article
About the author