Discover the Dublin diocese like never before
3-4 minute read
By Daisy Goddard
21 April 2023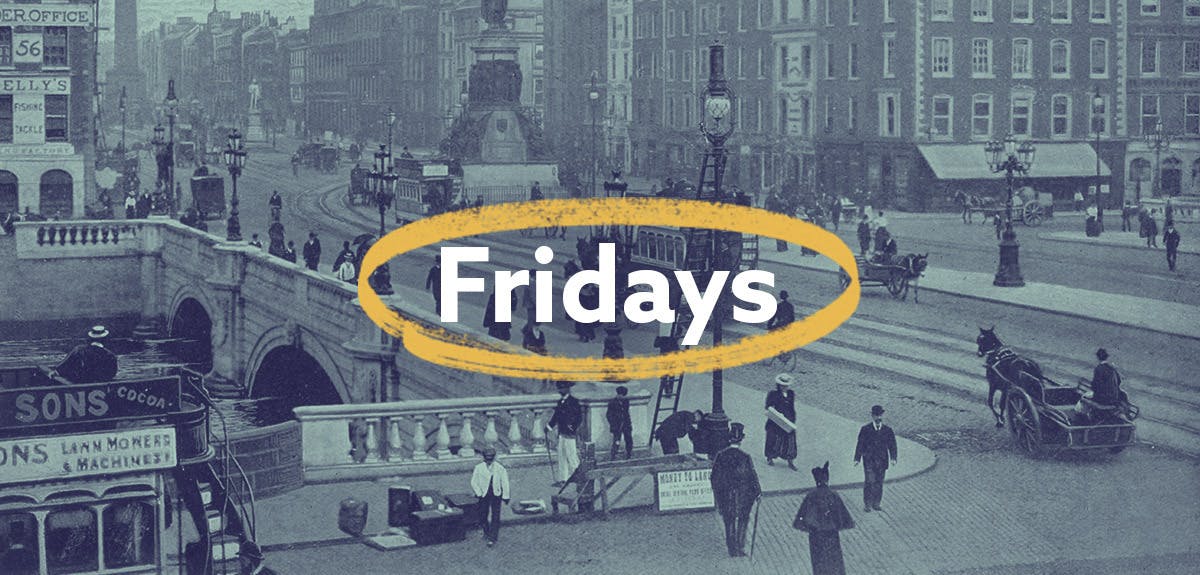 From Wicklow to Wexford, explore your Irish roots this week.
First up among the new additions are our Irish marriage licenses for the Diocese of Dublin, to which we've added 98,470 new records which span from 1638 to 1858.
In this period, the Dublin diocese covered the following counties: Dublin, Wicklow, Laois (Queen's County), large parts of Kildare, and parts of Carlow. If you've got ancestors who lived in any of these places, their marriage license may just be included in this collection.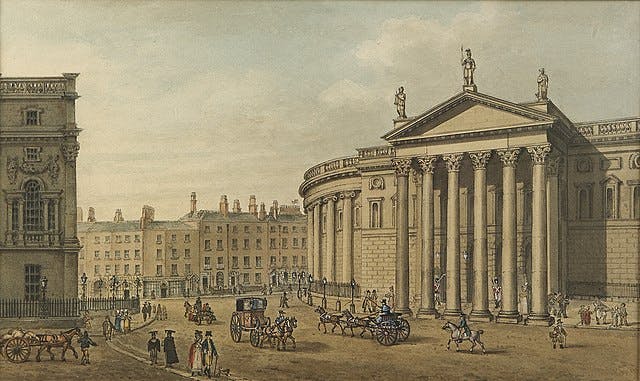 You'll find both transcriptions and images for these records, which contain key information like the date of registration and both spouses' names. On some records, addresses and occupations are also recorded.
We've added an additional 34,450 wills and grants records for Ireland this week. These records are from index books that were published in the 1890s, covering all wills, grants of probate, or administrations recorded by the Anglican Diocese of Dublin, between 1270 and 1858.
Like the marriage licenses above, you'll find the date and the name of those featured in the record - address and occupation are also sometimes listed. On these images, you'll see an acronym indicating the nature of the record; while ML is a marriage license, W stands for will.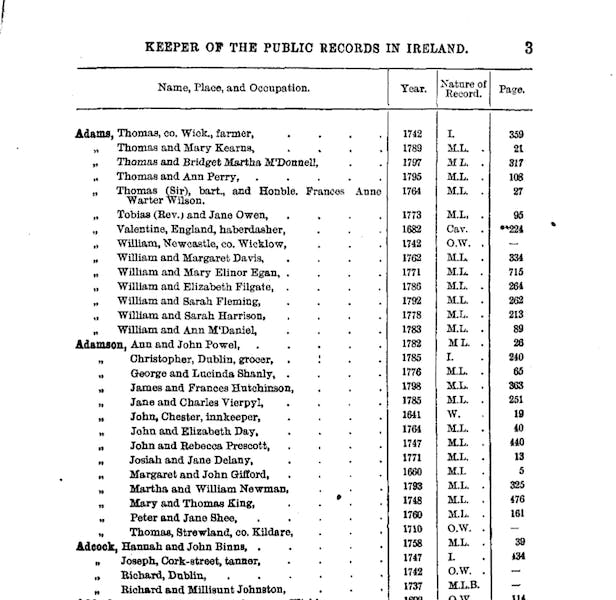 You'll also see page numbers listed alongside each name. These refer to the page in the original grant books, which were destroyed in the 1922 destruction of the Public Records Office of Ireland. Since this tragic event resulted in the loss of practically all original documents indexed here, this set is the only evidence that survives.
Acronyms appear regularly in this set. To avoid getting confused, consult the 'Acronyms' tab towards the bottom of this page, which should explain everything you need to know.
We added 470,868 pages to our newspaper collection, with three all-new titles from London and the channel island of Guernsey and updates to 17 publications.
One of our new additions is the Guernsey Evening Press and Star, a daily title first published on 21 July 1897. This paper's four pages are filled with local news and the day's telegrams, as well as reports from the British mainland.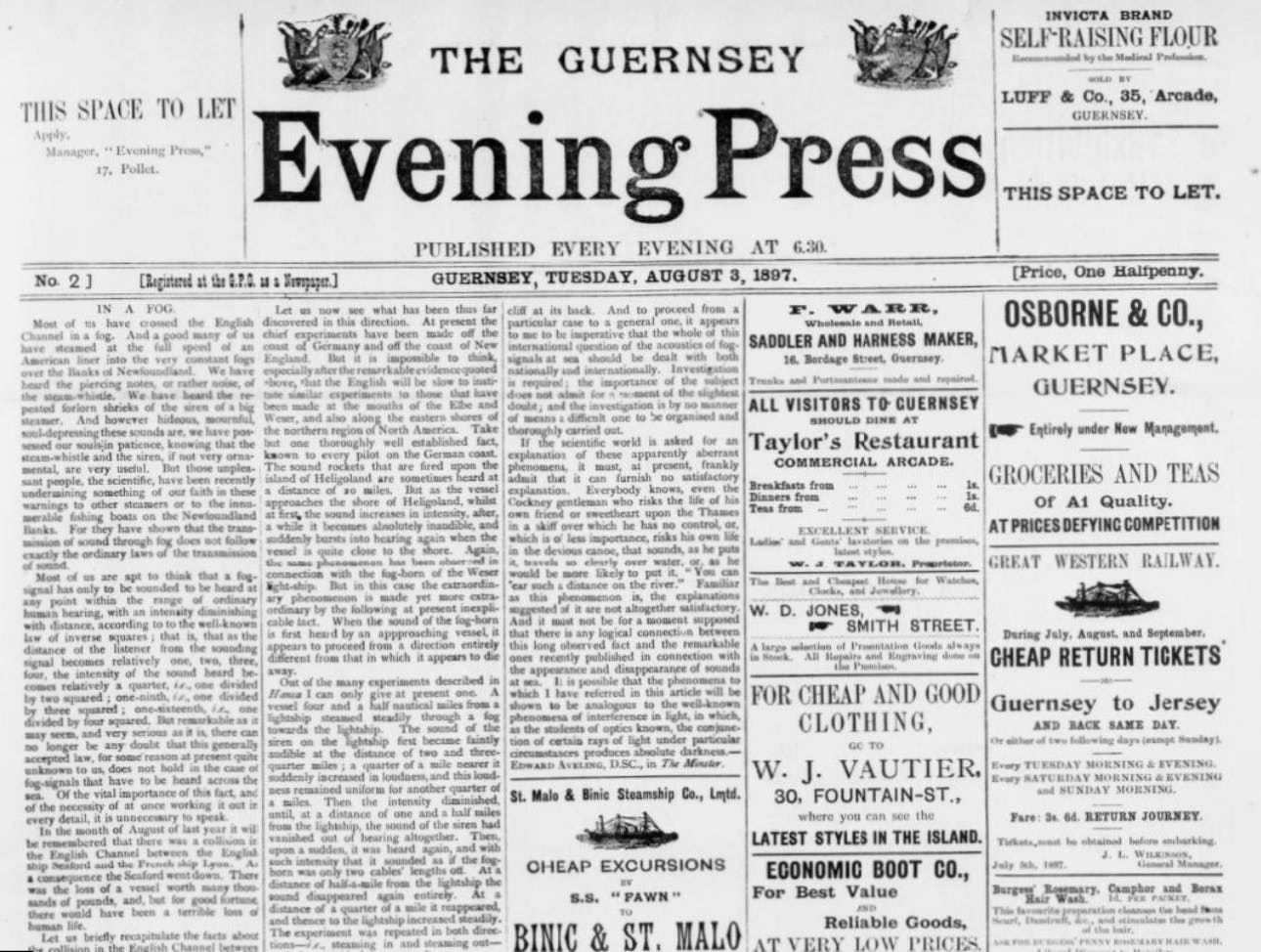 Whether you've got ancestors from Guernsey or you're just curious to find out what life was like for residents in the early 20th century, explore the pages of this fascinating addition via our newspaper collection.
The Eastern Post was a popular workers' paper in East London. Among its pages of local news and reports can be found political writings and letters, including contributions by famous communist figures Karl Marx and Friedrich Engels.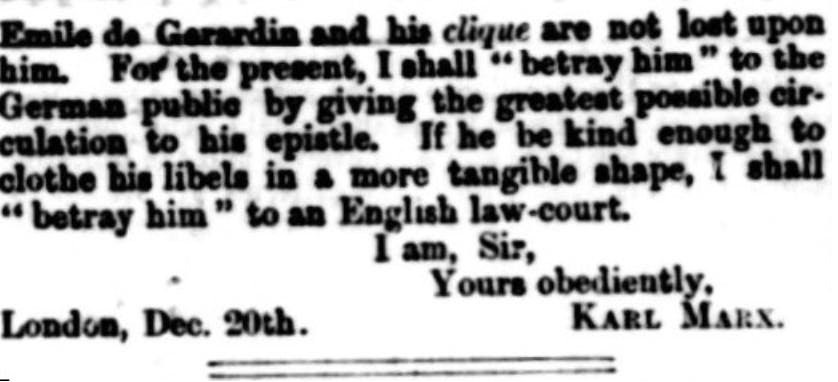 Interestingly, this paper was the organ of a working-class organization (the International Workingmen's Association) from February 1871 to June 1872.
From Mile End in the East to Richmond in the West, we've got London covered in our newspaper collection. With parish news, politics and so much more, these titles provide a vivid snapshot of the life of the capital city in this period.
Here's a full rundown of all that's new next week:
Eastern Post, 1868-1921
Guernsey Evening Press and Star, 1897-1898, 1900-1909, 1911-1916
Richmond and Twickenham Times, 1873-1879, 1894-1904
Bexhill-on-Sea Chronicle, 1887-1889, 1896-1897, 1912
Billericay Gazette, 1987
Brighton Argus, 1911
Brighton Gazette, 1913
Brighton Herald, 1886
Callander Advertiser, 1888
Essex & Herts Mercury, 1833
Greenford & Northolt Gazette, 1992
Gwent Gazette, 1971
Liverpool Daily Post (Welsh Edition), 1990
Manchester Evening News, 1929-1930, 1932-1933, 1956-1957, 1959, 1989
New Observer (Bristol), 1987
Rutherglen Reformer, 1890
St. Ives Weekly Summary, 1899, 1914
Stratford-upon-Avon Herald, 1880
Weekly Examiner (Belfast), 1886
Wembley Observer, 1986
More on this topic:
Share this article
About the author