New and exclusive Catholic church records online for the first time
4-5 minute read
By Liam Kelly
26 June 2020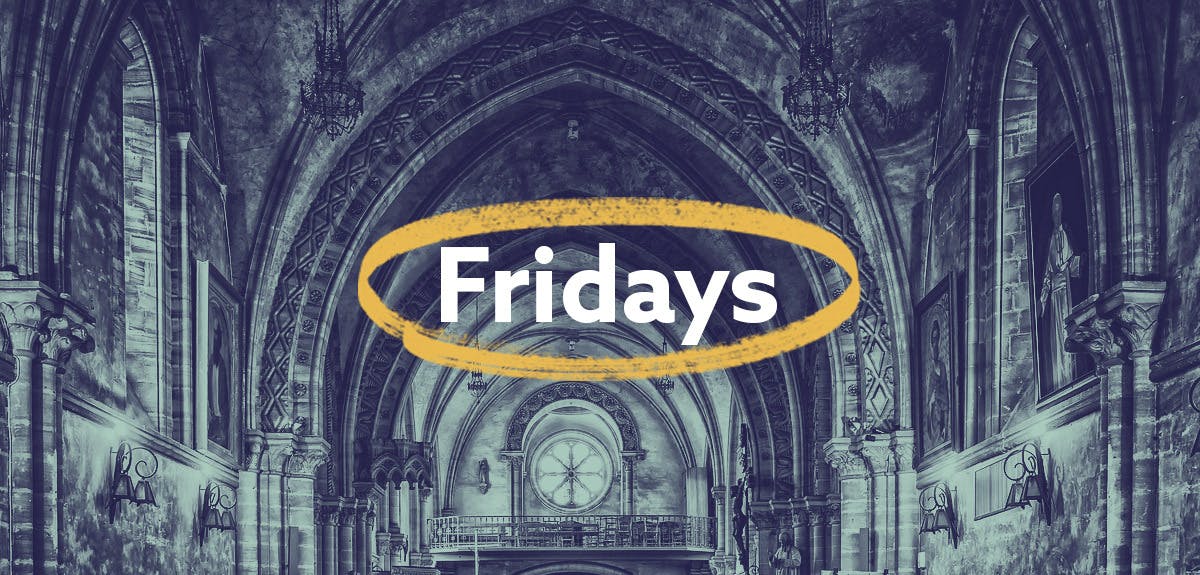 As the home of the groundbreaking Catholic Heritage Archive, we're excited to bring you even more exclusive family-finding resources.
The exclusives keep on coming here at Findmypast. Hundreds of thousands of Catholic records are new this week and you won't find them anywhere else online. They join the Catholic Heritage Archive, a game-changing digitization project that is making Catholic records from around the globe more accessible.
We've added over 213,000 exclusive records from the Archdiocese of Southwark to this collection. Baptism records can reveal excellent details for your family tree including:
Your ancestors' names
Their birth and baptism dates
Where they were baptized
Their parents' names
Be sure to check the digitized images of the original documents. They may provide additional information like godparents' and ministers' names and where the family lived. Some registers even include notes about the individual's marriage.
Earlier church records were written freehand in register books. In later years, they were recorded formally in printed registers. Until the 1960s, Latin was the official language of the Catholic Church. You'll see many of the records written in the Latin language. Even names were often Latinized.
Once you've found your ancestors' baptism records, it's time to find the next religious milestone in their life - their confirmation. To help, we've added over 126,000 Southwark confirmation records to this congregational collection. Confirmation records can reveal the following:
Your ancestors' names and ages
The years and dates they were confirmed
The names of the churches where they were confirmed
Where they lived
The names of the bishops who performed the confirmations
Confirmation is a sacrament in the Catholic Church where the person being confirmed receives the gifts of the Holy Spirit through the imposition of hand and anointing with oils by the bishop. It's considered a sacrament of initiation, bringing the person confirmed deeper into communion with the Church.
We've added almost 52,000 exclusive marriage registers from the Archdiocese of Southwark. Marriage records are essential for growing your family tree. Just one record can reveal multiple generations of family members with details like;
Your ancestors' names
Their ages and birth years
Their marriage dates
Who they married
Where they were married
Where they lived
Their fathers' names and occupations
The names of the priests that married them
The names of their witnesses
As well as our new Southwark additions, exclusive English Catholic collections from the dioceses of Birmingham, Liverpool, Middlesbrough, and Westminster are also available on Findmypast. Simply filter by 'Diocese' on the search page to focus on a particular region.
The new Southwark Catholic collection is rounded-off with burial records from 54 parishes, over 378,000 of them. Burial records can provide important details on your ancestors' lives and deaths including:
Their names
Their birth, death and burial dates
Their ages when they died
Their occupations
Where they were buried
Their parents' names
To see all of the churches featured in these new releases, check the updated parish lists covering baptisms, marriages, burials, and congregational records. More exclusive records from the Archdiocese of Southwark will be added over time.
Adding to our Catholic releases this week, we've digitized these unique records from The National Archives in Kew. The collection comprises 211 pieces from the FEC 1 series covering the Forfeited Estates Commission, abstracts of estates of Popish recusants.
Abstracts of estates usually incorporate alphabetical lists of convicted recusants registered in various counties and towns in England and Wales. The returns include those estates which were described in the register, but for which no valuation was given.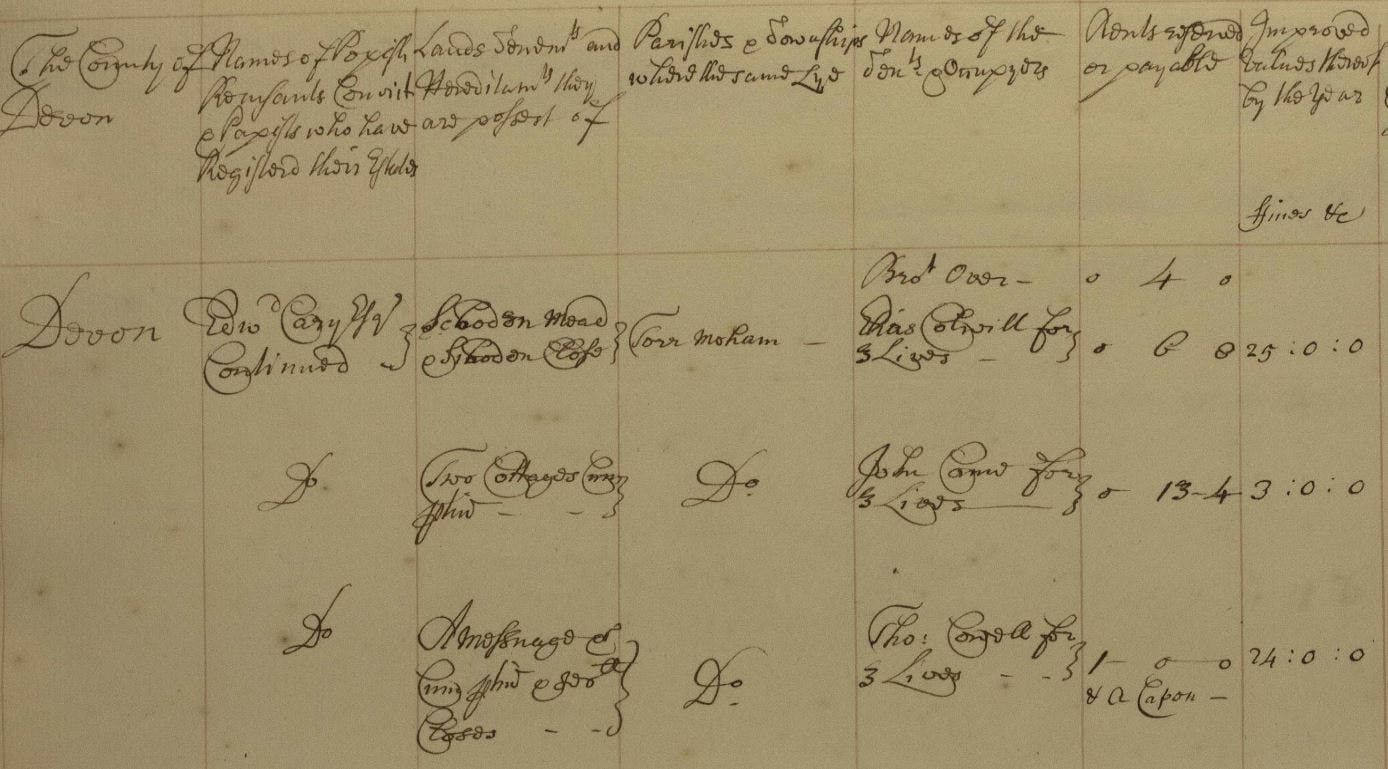 Included is a large collection of deeds and other documents produced before the Commissioners of the Forfeited Estates and relating to estates attainted during the Rebellion of 1715. Amongst the collection, you'll find:
Original claims forfeited to the Crown
Proceedings of the commissioners
Correspondence
Minutes and memoranda
Accounts
Lists and schedules
Inventories of documents
Returns by clerks of the peace of the names and estates of papist recusants in England and Wales arranged by counties
Rentals and particulars of estates sold
Information on lands given to superstitious uses
Most of these documents date back to the 16th century. They are arranged for the most part under the names of the attainted persons.
Over 64,000 birth records from the province of Saskatchewan have been added to our Canadian record collection. The records can reveal useful family tree information about your Canadian ancestors including:
Their name
Their birth year and birth date
Where they were born
Their parents' names
Join us in celebrating Canada Day next week by tracing your Canadian heritage. Our extensive collection of Canadian family records is a great place to start.
This week's Canadian records update is completed with over 55,000 death records from Saskatchewan. These records can reveal your ancestors':
Names
Birth and death dates
Places of death
Parents' names
The population of Saskatchewan has changed markedly during its history. The period of heaviest immigration was in the early 20th century. The province was originally populated by American Indians with French and British immigrants arriving during the 18th and early 19th centuries. This led to a large population of mixed Indian and European ancestry, whom the Canadian government granted legal recognition as a native group at the beginning of the 21st century.
Following the construction of a transcontinental railway in the early 1880s, further settlement spread across the province. In addition to British and eastern Canadian settlers, Germans, Austrians, Scandinavians, Poles, Ukrainians, and Russians came to the area. Some were attracted by generous homestead grants whilst others came to escape religious and political persecution in their own countries.
This week, we're bringing you two brand new newspaper titles, along with updates to two existing publications. Brand new to our newspaper collection are:
While more pages have been added to:
If any of our latest releases have unlocked new chapters in your family's story, we'd love to hear about your discoveries. Reach out to us on social media using #WhereWillYourPastTakeYou?
More on this topic:
Share this article
About the author