Discover the stories of your military ancestors this week
4-5 minute read
By Daisy Goddard
24 March 2023
From Surrey to South Africa, we've added 176,326 new and updated British Army records.
In addition to a mammoth newspaper release with over 1.6 million new pages, we've added detail-rich military records from Surrey and beyond this week.
This all-new set contains transcriptions for 64,888 enrolment forms from the Anglo-Boer War, which was fought between the British Empire and the Boer Republic in South Africa between 1899 and 1902.
Although the content of the records varies slightly depending on which enrolment form was used in each case, this set provides the name, age, nationality and trade of each soldier, as well as his regiment, regimental number and place of enlistment.
A next of kin (and their address) is also stated in these records. This provides valuable insight into each individual's family and background.
Containing a physical description of each soldier, these records are rich in fascinating detail. Take Alexander Duncan Turnbull, who we found in this set, as just one example.

Pictured above, Alexander served in the 2nd Kitchener's Fighting Scouts Regiment after enlisting in Cape Town on 25 July 1901. His next of kin is listed as his brother, Dr Lindsay Turnbull, who lived in Ladbroke Grove, London.
We learn from Alexander's record that he was 5 foot 9 inches tall, with a fair complexion and blue eyes. One of his more distinctive features is also listed - he had a tattoo of a snake on his left forearm. You can explore this record for yourself here.
This week, we added 41,023 records to this existing set. Detailing the fighting lives of the soldiers in the East Surrey Regiment, these records offer insight into ancestors who fought in the Anglo-Boer War and the First World War.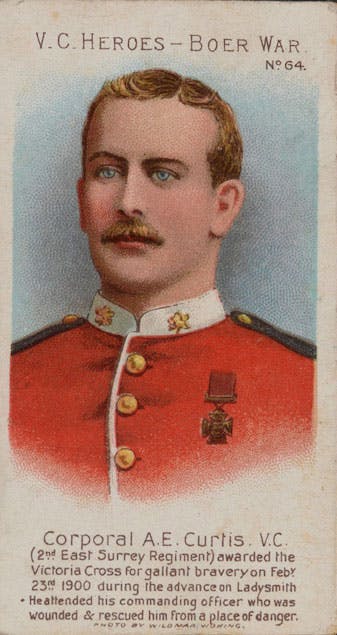 You'll find both the original image and the transcription in this set. There are a range of different record types contained within this set, including medals, orders and rank and file index.
You'll typically find the full name, regiment, regimental number, year of birth, and birthplace in these records.
For this set, you can view both the original record image and a transcription.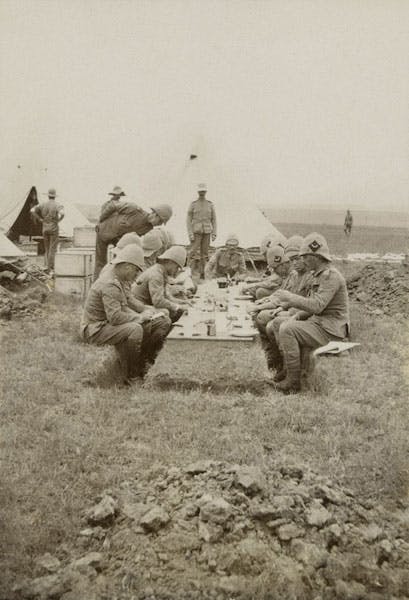 Series in this set include 1918 Prisoners of War, Register of Recruits 1914-1917 and Boer War Medals 1901-1903. Though the information in each record varies between these series, you can expect to learn the name, regiment, regimental number, rank, birthplace and birth year.
After a short break, our newspaper publishing is back with a bang. We've added 1,610,356 new pages this week, updating 54 titles and adding four entirely new ones.
This week, you can explore Grimsby's past like never before. We've extensively updated the Grimsby Daily Telegraph and even added a new title for this Lincolnshire town - the Grimsby Target.
Fascinating tales abound within this new title. Exactly 70 years ago this week, the murders at 10 Rillington Place (the so-called 'house of death') were discovered.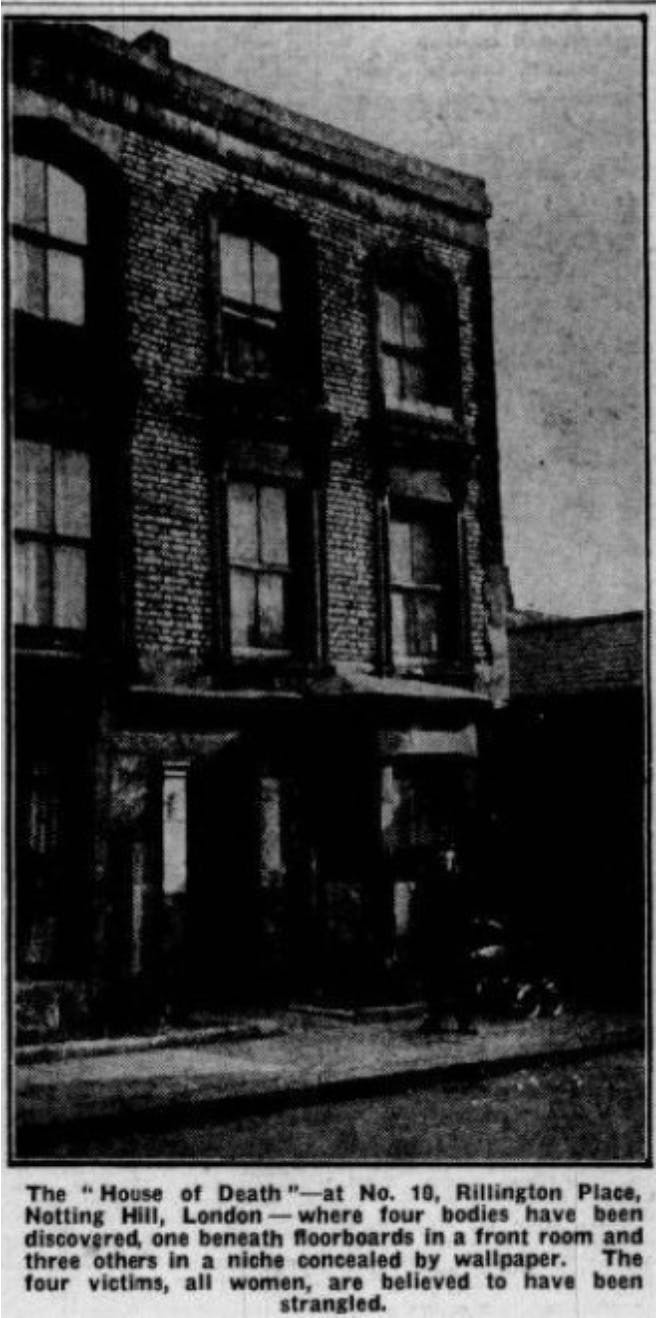 There are endless stories contained within our newspaper archive's 65 million pages. Explore them for yourself today - you never know what you might find.
Here are this week's new and updated newspaper titles.
Camberley News, 1987-1988
Grimsby Target, 1986-1992
Luton on Sunday, 1997
Wrexham Mail, 1993
Airdrie & Coatbridge World, 1994, 1996
Ayrshire World, 1993
Beaconsfield Advertiser, 1995
Birkenhead News, 1995
Bridgend & Ogwr Herald & Post, 1993
Bristol Evening Post, 1998
Bristol Times and Mirror, 1912
Buckinghamshire Advertiser, 1998
Caernarvon & Denbigh Herald, 1993
Cardiff Post, 1995
Chatham Standard, 1993, 1996
Chertsey & Addlestone Leader, 1994
Derby Daily Telegraph, 1996-1997
Dumfries and Galloway Standard, 1897
Dunmow Observer, 1996
East Kilbride News, 1993
East Sussex Focus, 1991
Farnborough News, 1988
Fulham Chronicle, 1999
Glamorgan Gazette, 1992-1993
Grimsby Daily Telegraph, 1924-1928, 1933, 1935-1938, 1940-1949, 1951-1953, 1955-1964, 1967, 1969, 1975-1979, 1985
Hamilton World, 1993-1994
Hammersmith & Shepherds Bush Gazette, 1998
Hinckley Free Press, 1897
Hoylake & West Kirby News, 1993-1994, 1996
Leicester Advertiser, 1850
Lincoln Target, 1998
Lincolnshire Echo, 1996
Llanelli Star, 1993, 1995
Manchester Evening News, 1980-1981, 1995, 1998
Middlesex Chronicle, 1973-1976, 1978-1979, 1981, 1983-1984
Neath Guardian, 1989
New Observer (Bristol), 1993
Northwich Chronicle, 1997, 1999
Nottingham Guardian, 1863, 1889, 1910
Nottingham Recorder, 1999
Pinner Observer, 1995
Rhondda Leader, 1993
Rhyl, Prestatyn Visitor, 1993
Rossendale Free Press, 1993
Rutherglen Reformer, 1996
Salford City Reporter, 1887, 1993
Sandwell Evening Mail, 1997
South Wales Echo, 1999
St. Neots Weekly News, 1996, 1998
Staines & Egham News, 1993-1996
Strathearn Herald, 1997
Uxbridge Leader, 1998
Vale Advertiser, 1997
Wales on Sunday, 1993-1995
Wembley Observer, 1993, 1995
Western Daily Press, 1997, 1999
Widnes Weekly News and District Reporter, 1999
Wishaw World, 1993-1994, 1997
More on this topic:
Share this article
About the author