How the Tulsa Race Massacre was reported at the time
1-2 minute read
By Niall Cullen
31 May 2021
The Tulsa massacre of 1921 remains one of the worst incidents of racial violence in American history. We scoured our newspaper archives to discover contemporary coverage of the tragedy.
On May 31 and June 1, 1921, Black residents of the Greenwood district (a.k.a. The Black Wall Street) in Tulsa, Oklahoma were attacked by White locals, spurred on by city officials. The ensuing riots caused millions of dollars in damage to properties and businesses, left thousands of Black citizens homeless, and were largely written out of history until recently. It's estimated that up to 300 people lost their lives.
At the time, the Tulsa Massacre made headline news around the world.
Findmypast's exclusive newspaper collection reveals how the British press portrayed the shocking events.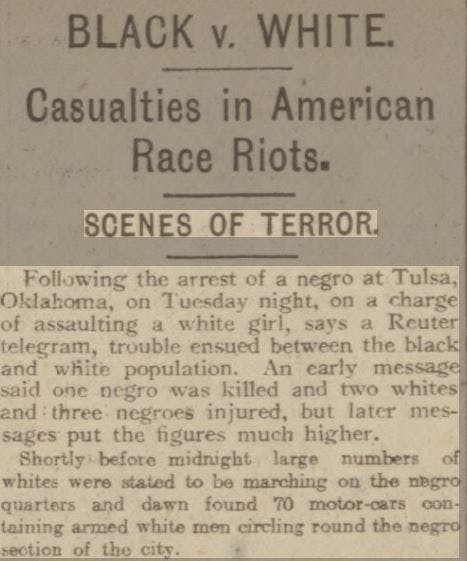 Early reports pieced together how the riots started with sketchy details on casualties.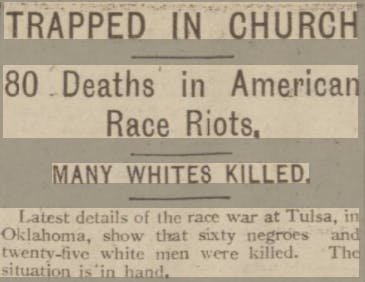 Although Black fatalities outnumbered White, it seems the latter made the headlines.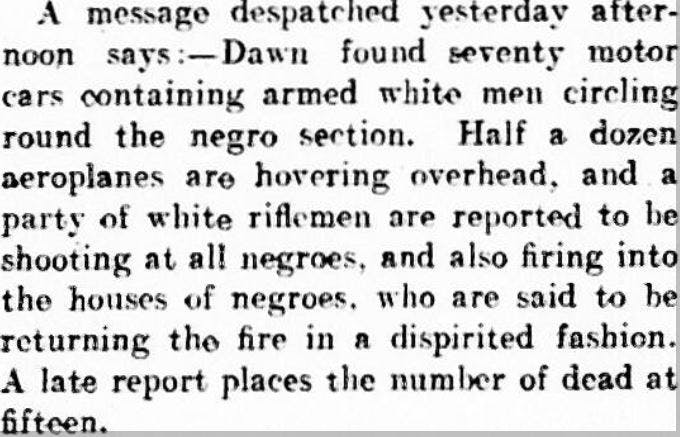 The above snippet vividly describes how the White mob waged war from the ground and the air.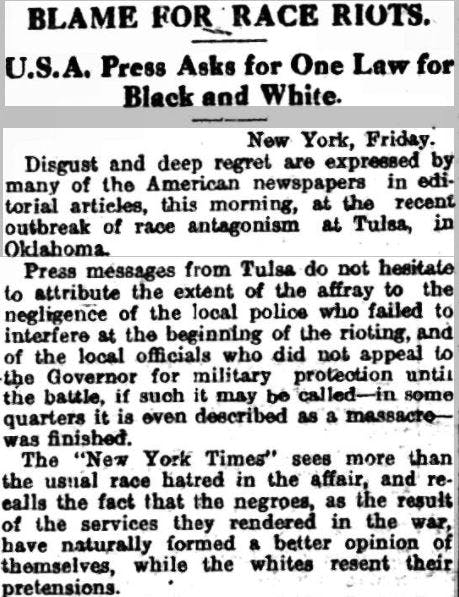 Who was to blame for the Tulsa Massacre? The US press formed their opinions in the days that followed.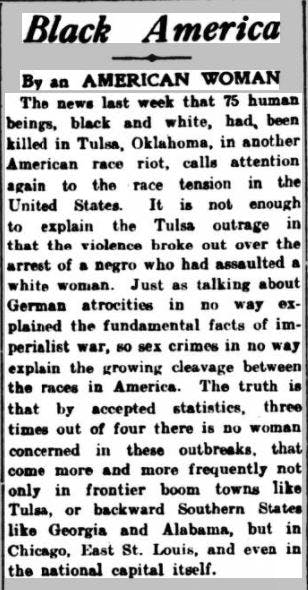 As the dust settled, some commentators realized this was a problem that stretched well beyond Tulsa.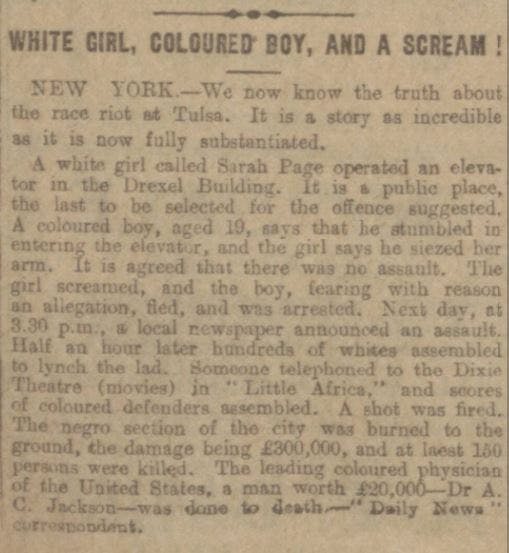 By the end of June 1921, more details had to come light. Did a simple misunderstanding spark one of America's worst racially-motivated attacks?
In 2001, the Tulsa Race Massacre Commission published a report stating that city officials had conspired with the White mob against Black residents. A program of reparations was introduced for survivors and their families. The Tulsa Massacre was only added to Oklahoma's school curriculum in 2020.
Historical newspapers can provide a different perspective on past events. They help you understand history as it happened rather than how it was retold over the years. The Tulsa Race Massacre is a prime example of how we should learn from the mistakes of the past as we strive to create a better future together.
More on this topic:
Share this article
About the author