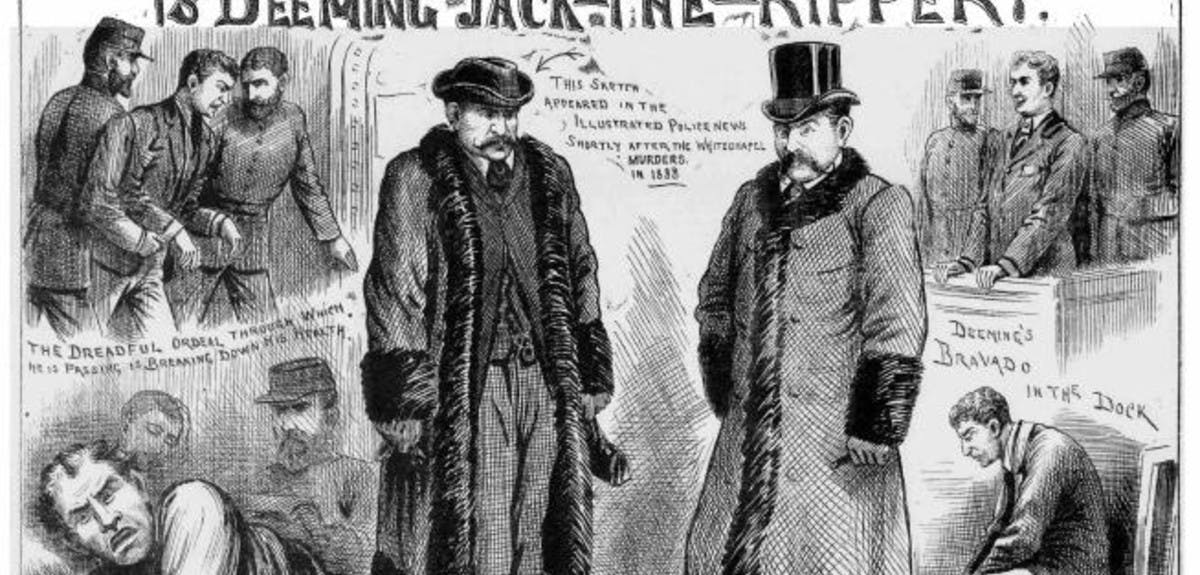 Ripper Series Part One: The Murderous Mr Deeming
Rumours and theories about the identity of the notorious Victorian murderer Jack the Ripper have been whispered, shouted, and otherwise bandied about ever since his grisly reign of terror nearly 130 years ago in London's Whitechapel. While the truth has never been conclusively revealed, the investigation is by no means over. In our exclusive series, findmypast explores the history - illuminated by our records - surrounding Ripper's iconic legacy.

Frederick Bailey Deeming was a serial bigamist, fraudster and murderer who was widely claimed by the Victorian press to be the real Jack the Ripper.

Deeming was born in Ashby-de-la-Zouch, Leicestershire in 1853. The son of Thomas Deeming, a brazier, and his wife Ann (née Bailey), young Frederick was said to have been unusually close to his mother. Upon her death in 1873, he became emotionally distraught, and remained in such a state for quite some time afterward.

Deeming ran away to sea when he was about 16 years old. On one voyage he was strucck down with an attack of "brain fever" and although he recovered physically, he was never the same mentally again. On several occasions he displayed incredibly bizarre behaviour, and often claimed that his mother was instructing him from beyond the grave.

Despite his emotional instability, Deeming met a young welsh woman named Marie James and married her in 1881, eventually fathering four children. The couple lived briefly at Brikenhead, Wirral, before leaving for Australia. Deeming began his criminal activities in Melbourne and in 1887 was jailed under a charge of bankruptcy. Deeming's particular expertise lay in fraud, and he was investigated on numerous occasions by the Australian authorities.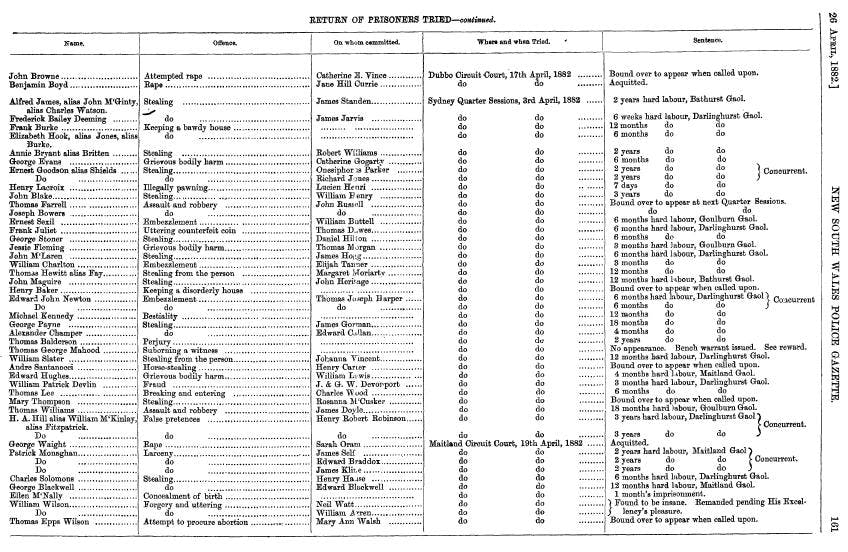 In 1888, the Deeming family moved to Capetown, South Africa, where he quickly earned a reputation as a fraudster. He then moved to Johannesburg, where he continued his criminal activities.

The family returned to Merseyside in 1888. They settled in Rainhill and lived what seemed to be a relatively normal existence until Deeming seduced and bigamously married Helen Matheson, the 21 year old daughter of his landlady. A month after his wedding he mysteriously disappeared and was eventually extradited from Uruguay for the swindling of a jewellery shop in Hull.  He was sentenced to nine months in prison.

On his release he returned to Rainhill under the alias of Albert Williams and took up residence at Dinham Villa. In 1891 he committed bigamy yet again when he married Emily Lydia Mather using his alias. During this time he claimed to be conducting excessive work on the drains at Dinham and needed to fully replace the Kitchen floor. It was about this time that the neighbours of his estranged first wife noticed that neither Marie nor her four children had been seen for some time.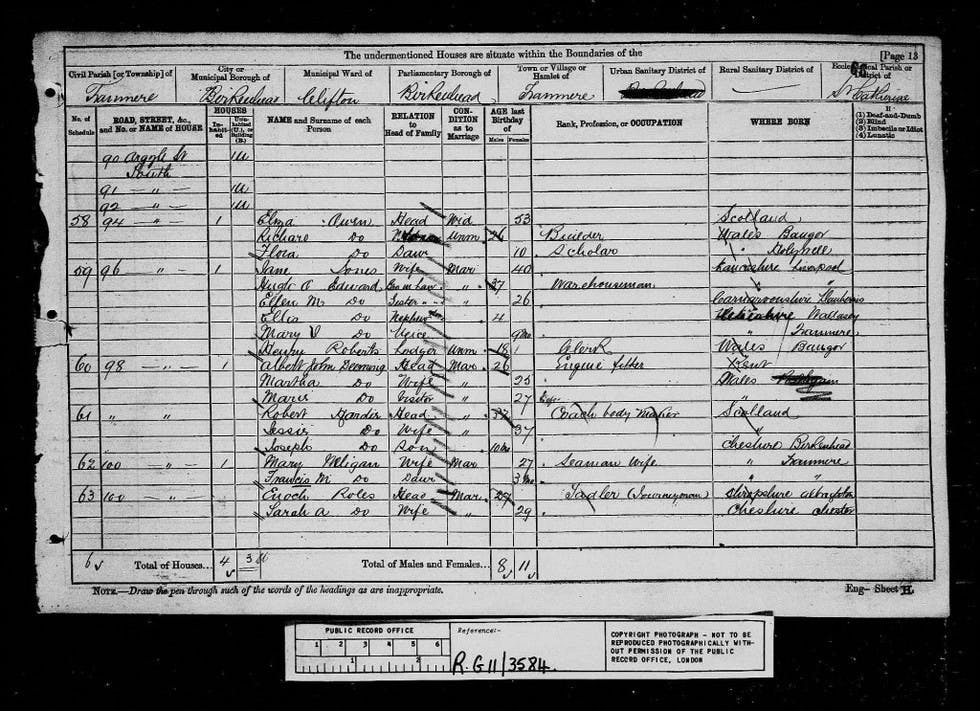 In November that year Deeming, still using the name of Williams, took his new wife to settle again Melbourne. Emily's new life in Australia was short lived.  On Christmas Eve Deeming killed her and buried her under  a hearthstone in their rented house in Windsor. Under the new alias of Mr. Drewn he paid a month's rent and immediately vanished.

Sometime later, the owner of the house, a butcher named John Stamford had begun to show prospective renters the lodgings. Many complained about a repugnant odour in the dining room and Stamford could offer no explanation. He and his estate agent removed the hearthstone and were met with a smell so strong they could scarcely breathe. The police were called and the body found. Martha had been killed by repeated blows to the head and had her throat slit.

The police in Liverpool were notified and eight months after the disappearance of Marie and her children, the new kitchen floor of Dinham Villa was raised. Officers were met with a horrifying discovery as under the cement were the bodies of Marie and the four children; Bertha (aged 9), Marie (7), Sidney (5) and Leala (18 months).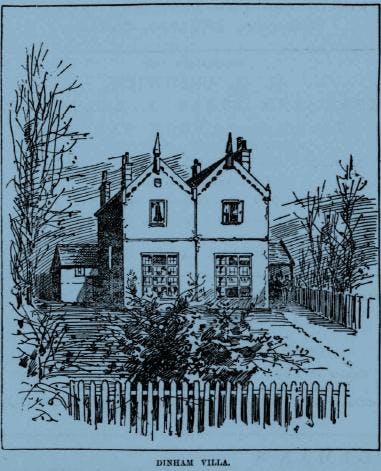 Deeming had returned to Australia under yet another alias and was trying to seduce yet another young woman when he was captured in Victoria. He was hanged in Melbourne at 10:01 am on 23 May 1892, weighing 143 pounds (65 kg), 14 pounds (6.4 kg) less than when he entered prison. An autobiography which Deeming wrote in jail was destroyed.

The high level of publicity surrounding Deeming's arrest caused a number of people to link him to the unsolved Ripper killings in Whitechapel.

Newspapers began publishing stories commenting that Deeming had been sighted in the area in 1888, and that he was furthermore seen to have purchased a n umber of knives. While in prison, Deeming even confessed to fellow inmates that he was indeed Jack the Ripper but never went as far as confessing to authorities.

During his trial he argued that he had contracted syphilis during his travels and that the disease had caused him to kill. He also attempted to argue that his dead mother's spirit had compelled him to murder from beyond the grave. In court, he angrily stated to the jury that the press had already unfairly sealed his fate and stated that those present in the courtroom were "the ugliest race of people I've ever seen". The jury took little more than an hour to find him guilty.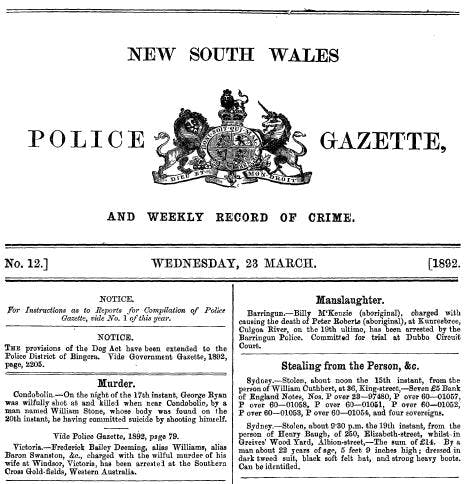 The only actual links Deeming may have had with the ripper killings was his obvious insanity and his brutal method of killing. However, the press, in search of a scapegoat for the murders, hastily threw suspicion on Deeming, despite the fact that he was actually in South Africa at the time of the murders. For many years the death mask of Deeming was shown to visitors of New Scotland Yard as that of Jack the Ripper. Today, it is held in the famous Black Museum and although few still contend that Deeming was a possible suspect, his notoriety in the case will forever be held by the following verse:

On the twenty-first of May,

Frederick Deeming passed away;

On the scaffold he did say --