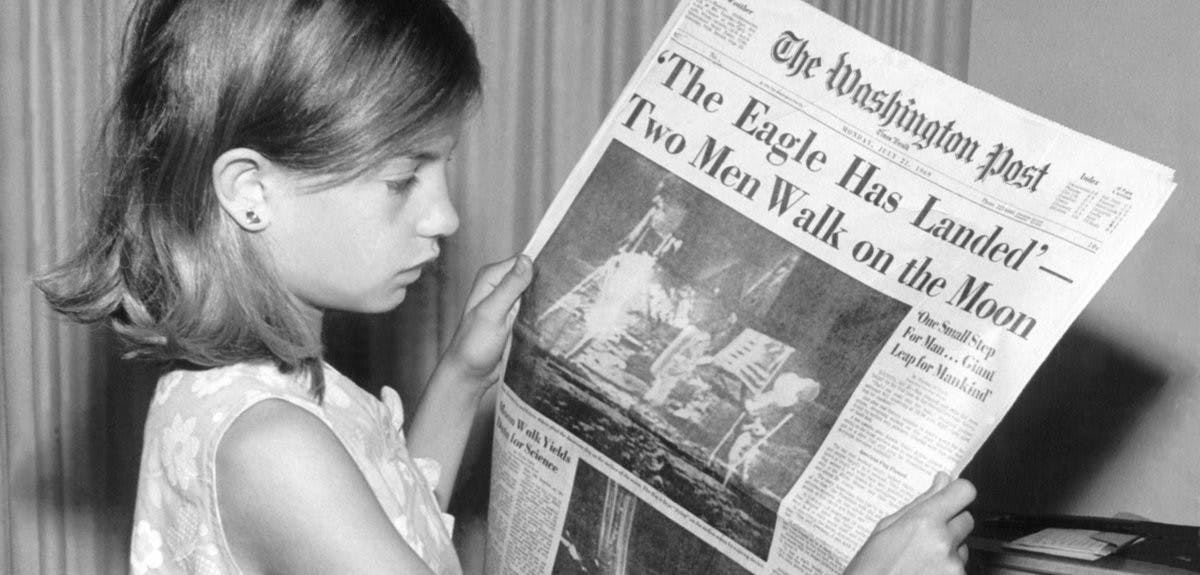 How Your Local Newspaper Reported the Moon Landing

Our newspaper archives reveal how man-on-the-moon-mania gripped America.
Accomplishing one of mankind's greatest ever feats took just 8 days. Between July 16 and July 24 1969, Neil Armstrong, Buzz Aldrin and Michael Collins manned Apollo 11's trip to the moon. An estimated global audience of 530 million people watched on TV as Armstrong uttered the famous words "That's one small step for man, one giant leap for mankind."

Of course, the newspapers of the day were also crammed with coverage of man's mission to the moon and it wasn't just national publications that made it headline news.

Access historical newspapers
We've delved into our
local newspaper archives to see how communities across America kept up-to-date as history unfolded, day-by-day.

Apollo 11 launches from Kennedy Space Center, Florida.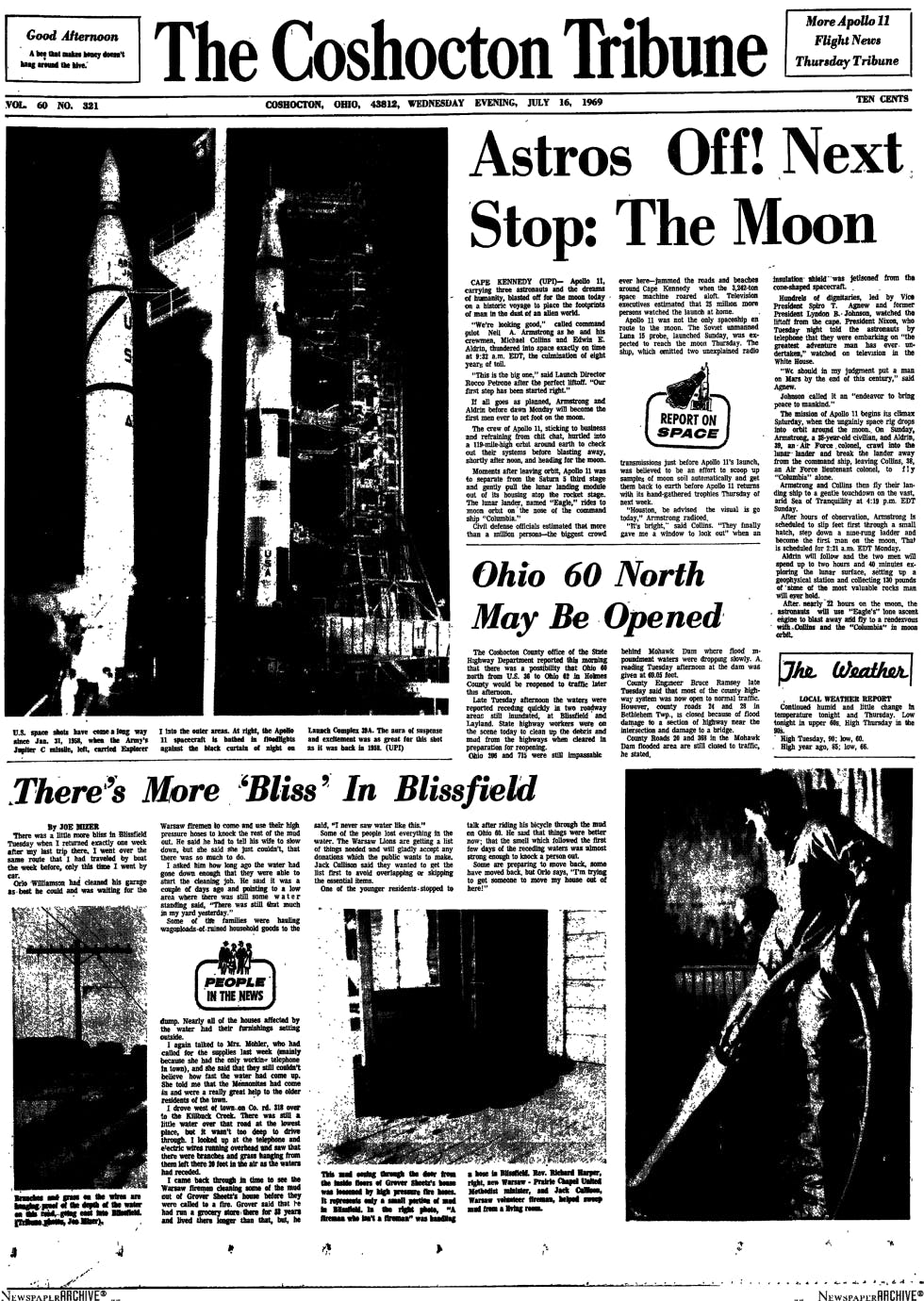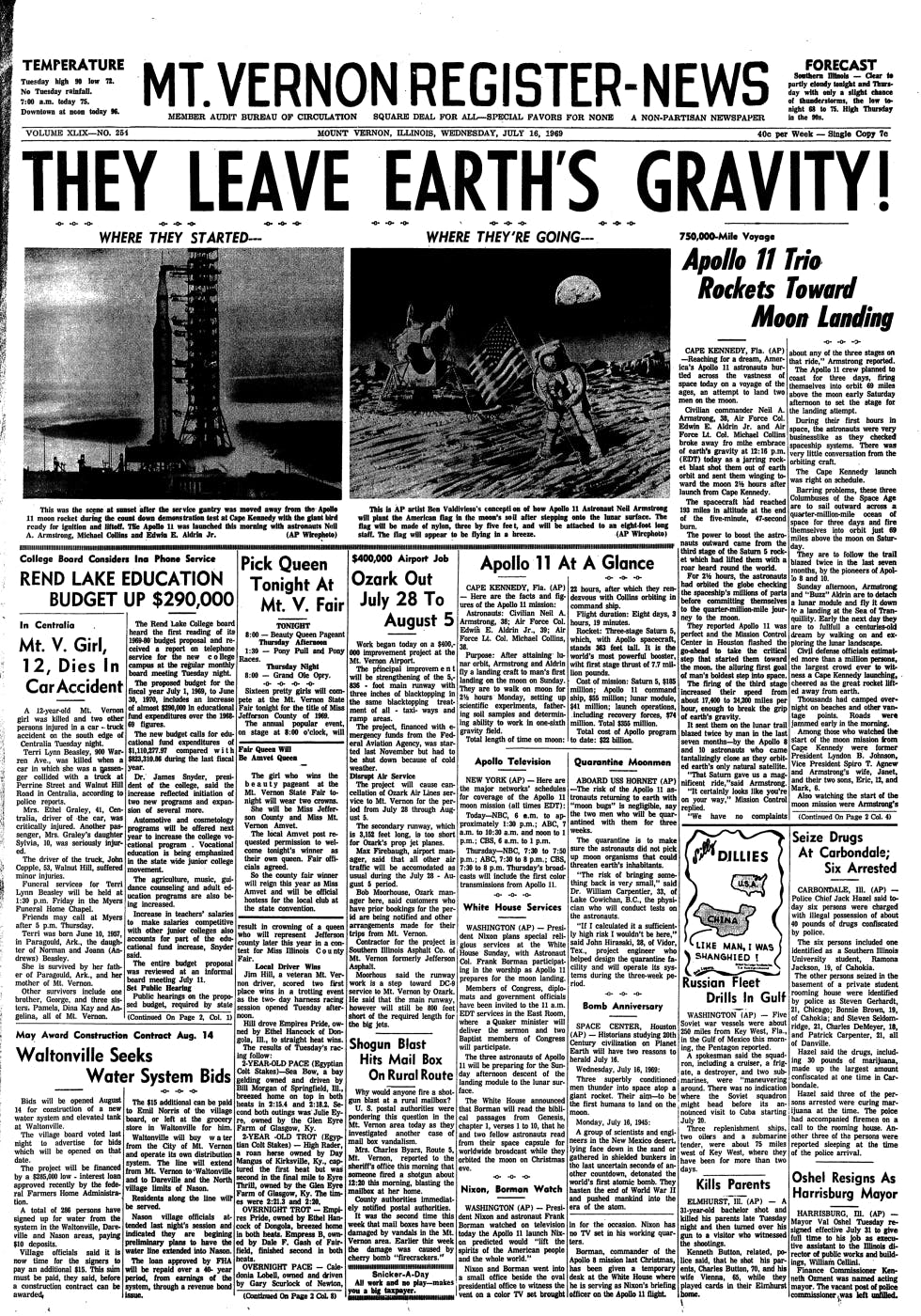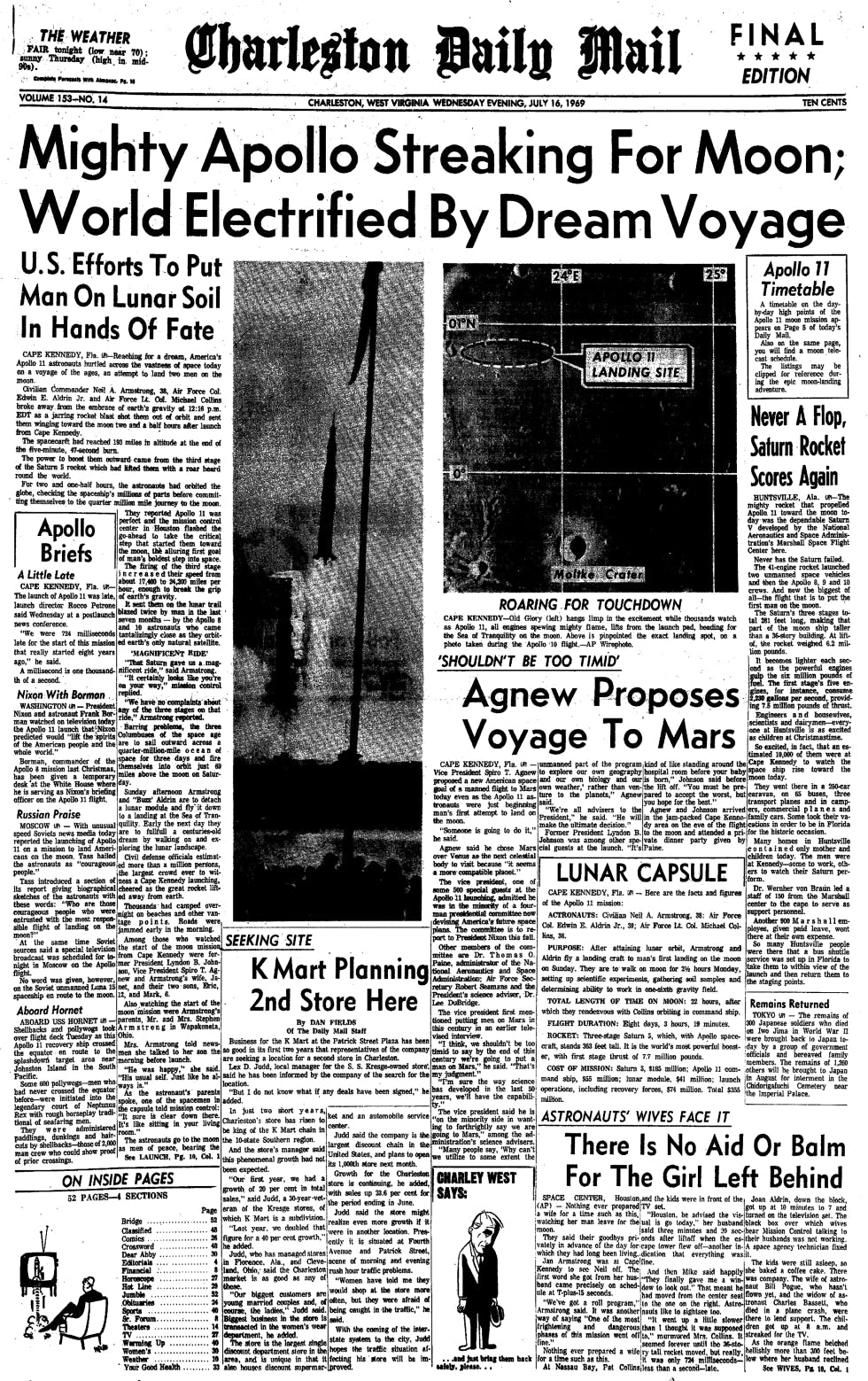 The Apollo 11 crew make a slight course correction en route to the moon and beam a color television broadcast back to earth.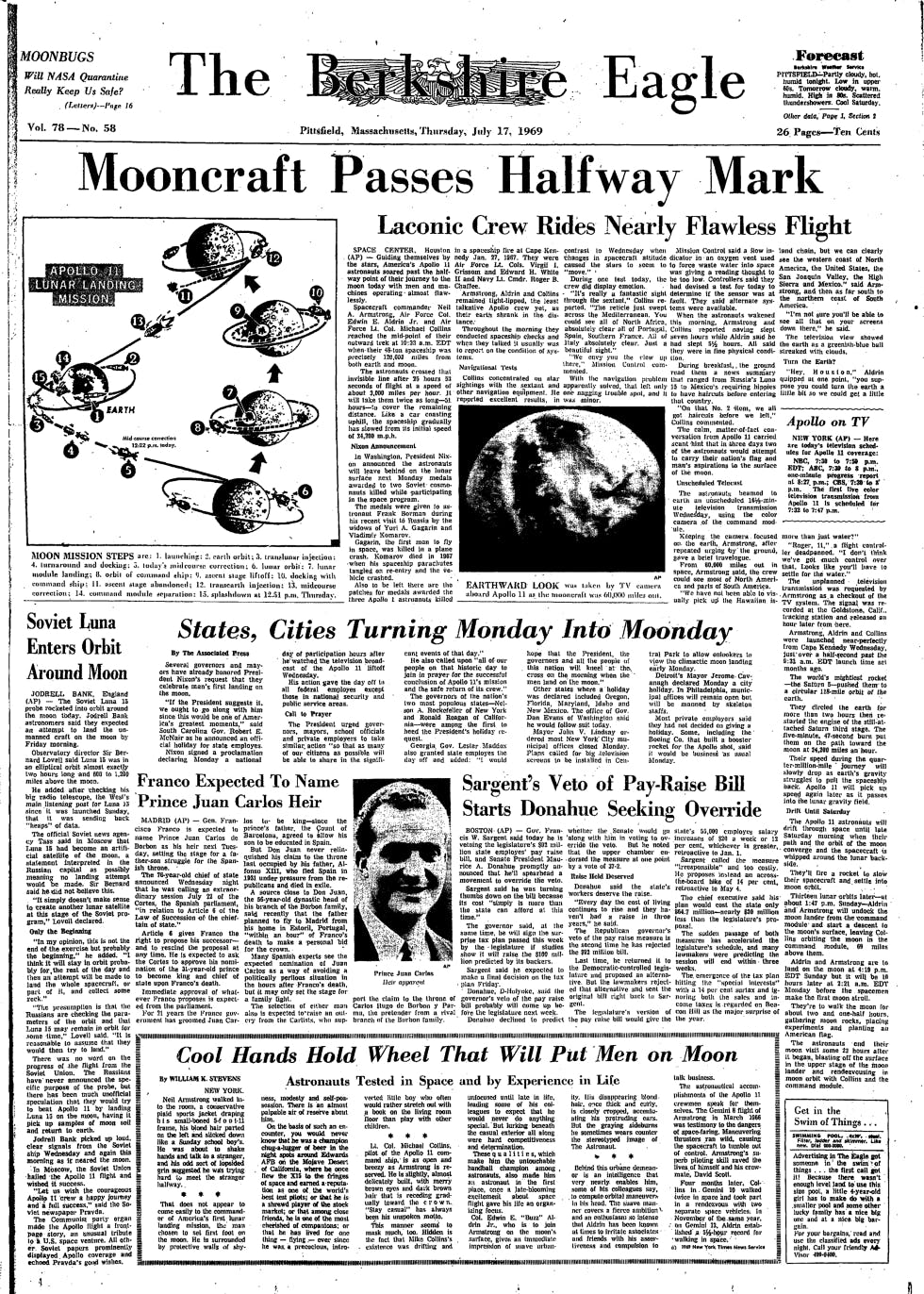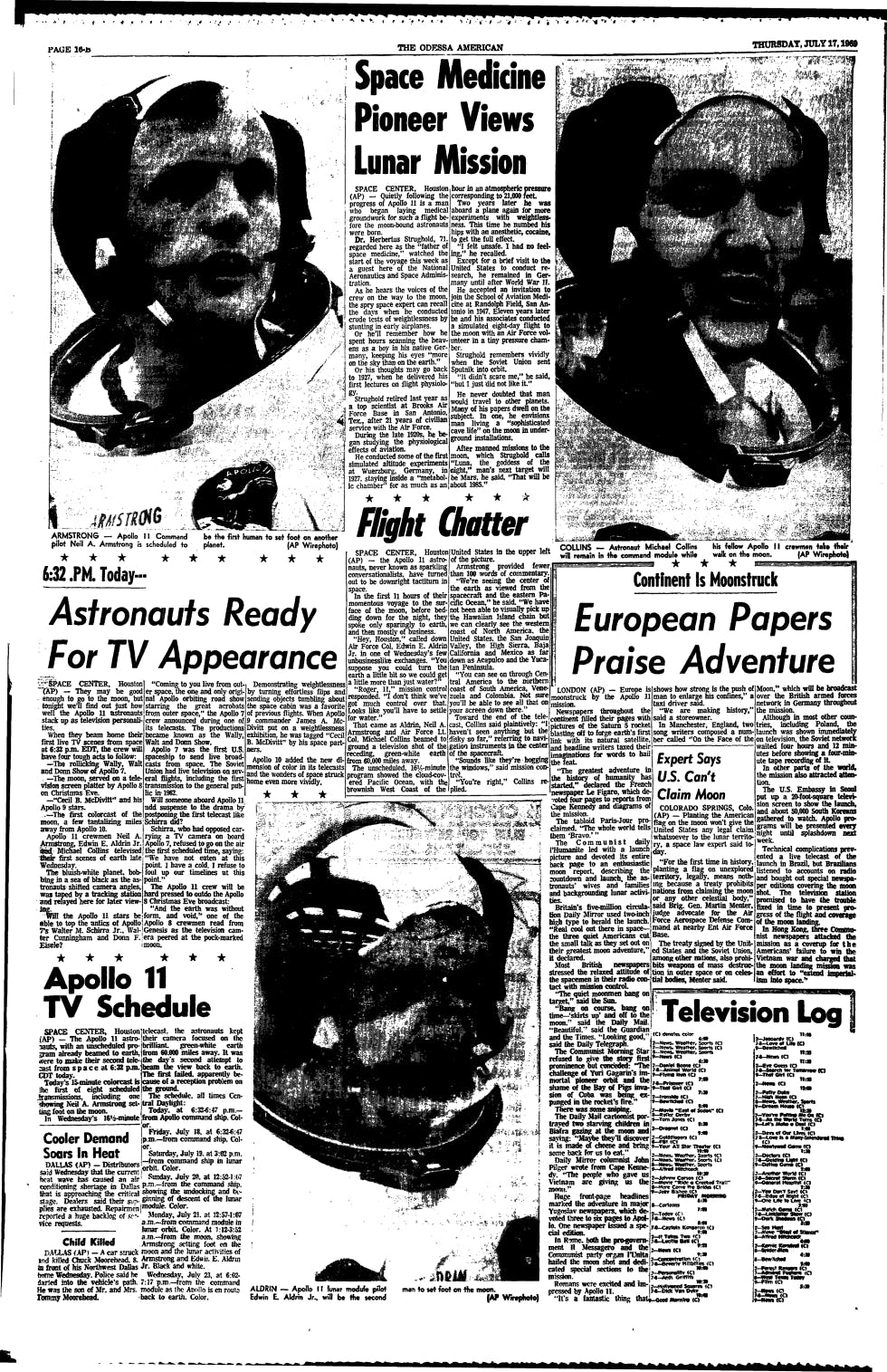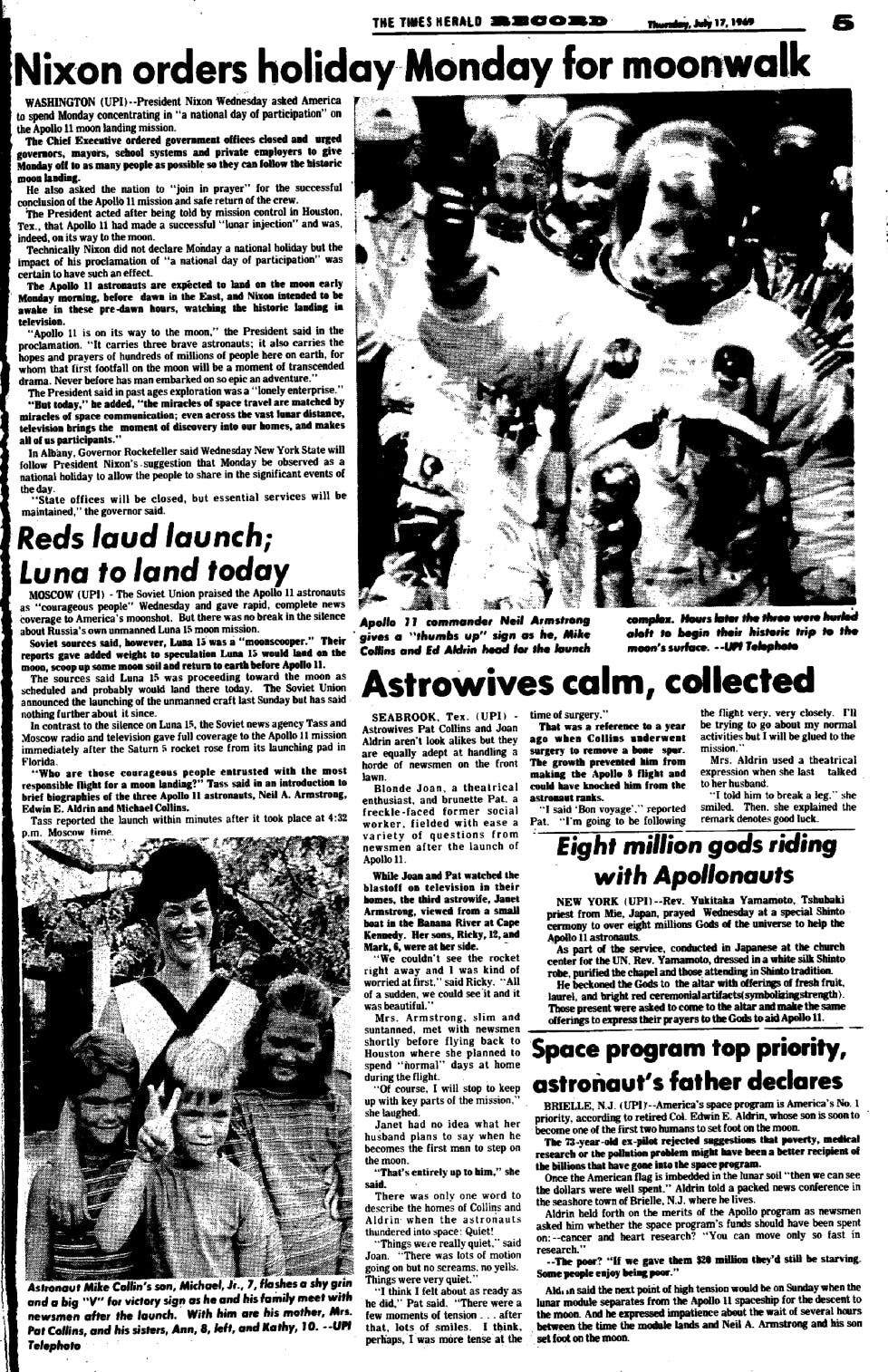 Apollo 11 passes from the earth's gravity into the moon's gravity while Armstrong, Aldrin and Collins sleep onboard.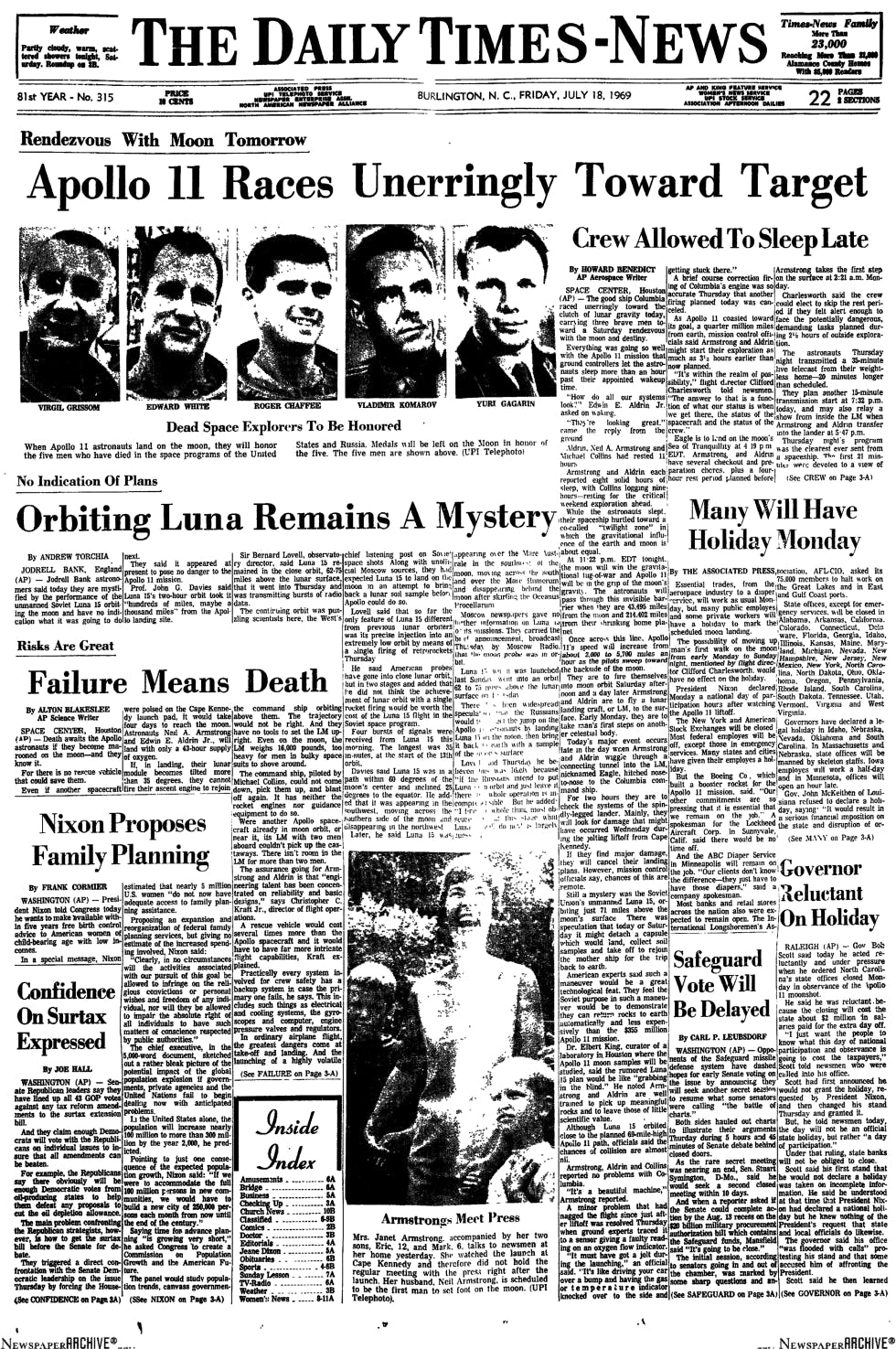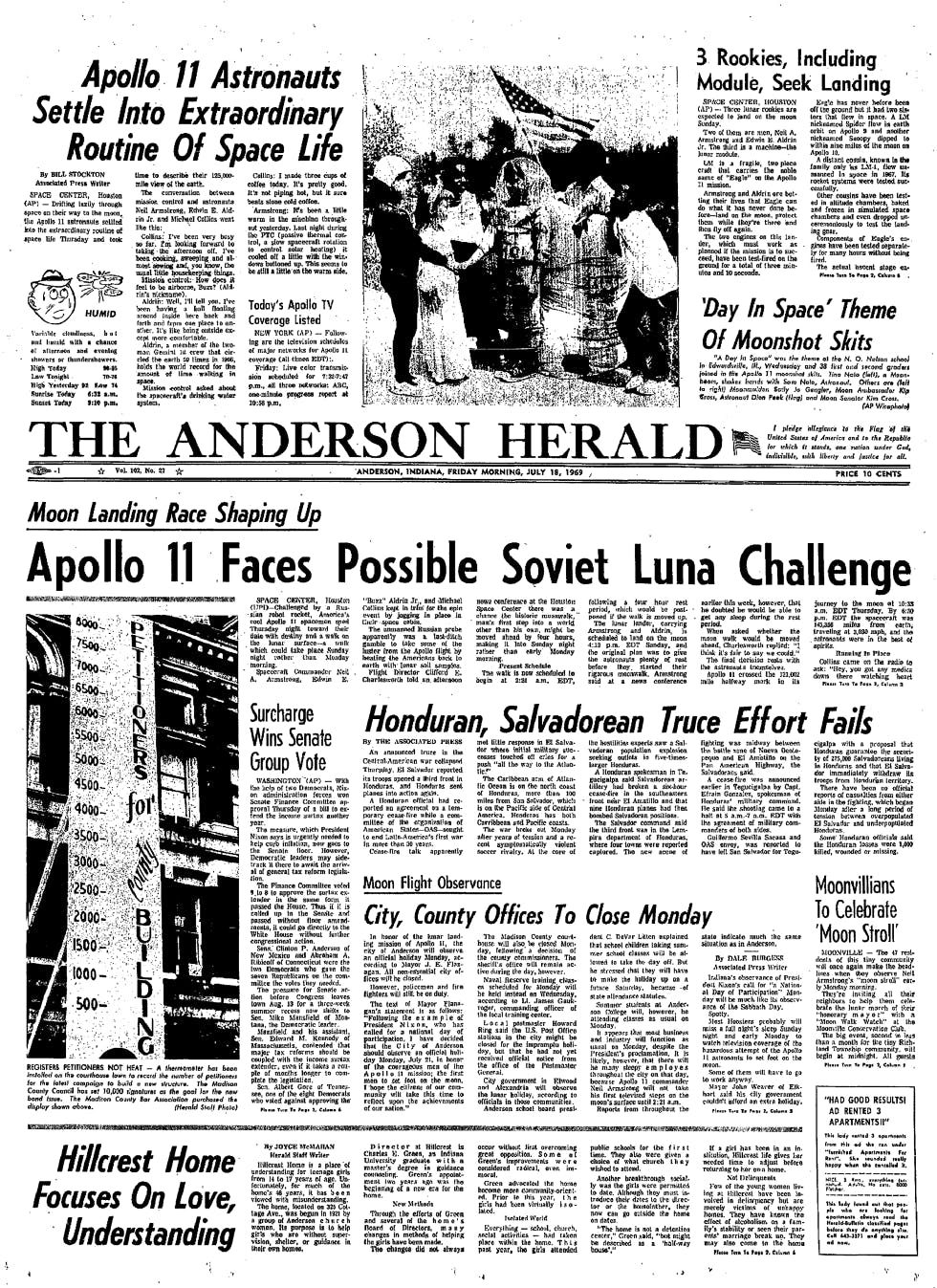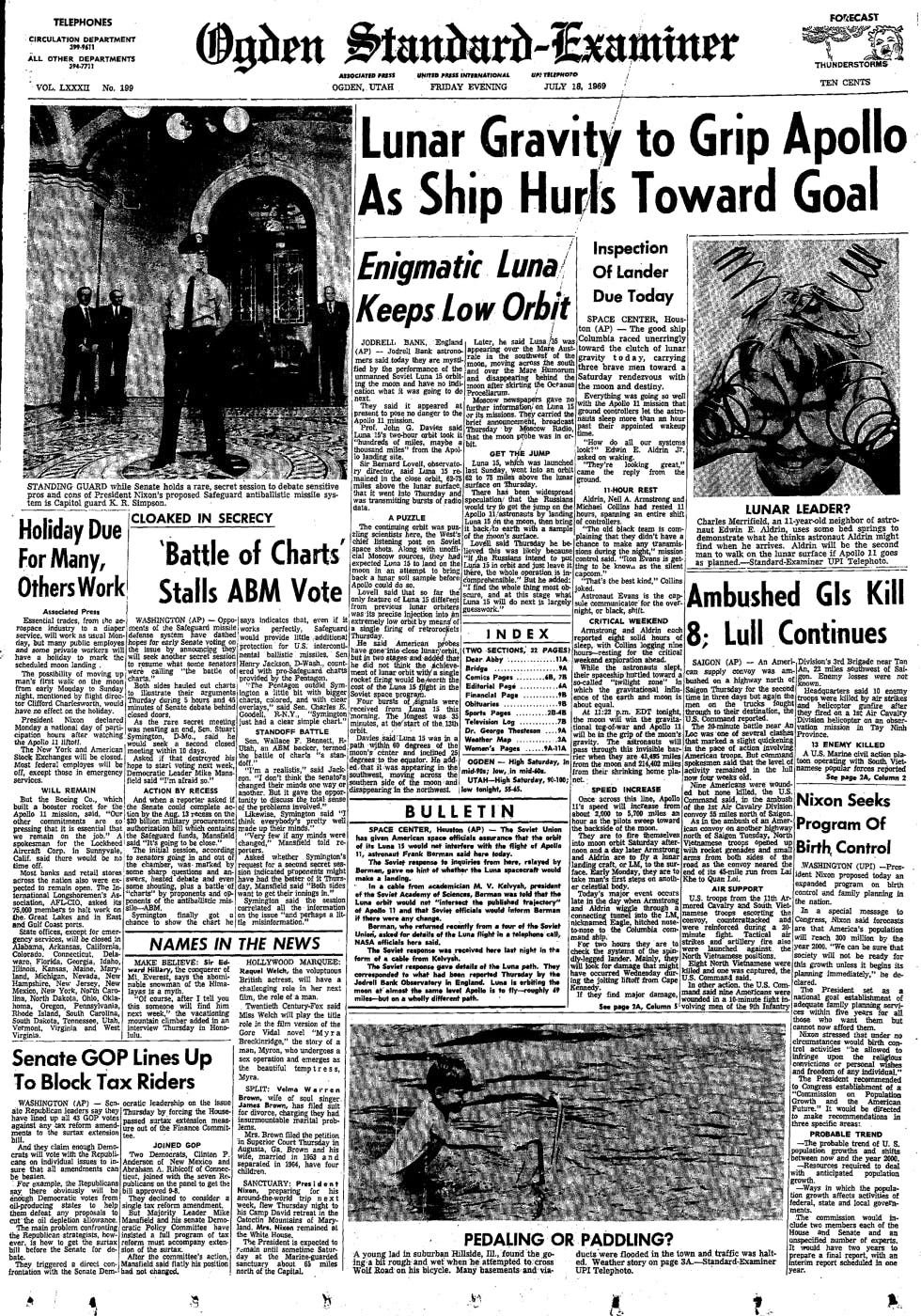 As they orbit the moon, the Apollo 11 crew report back to Mission Control on their spectacular views and take part in another television broadcast. Anticipation is at its peak as the moon landing is scheduled for the following day.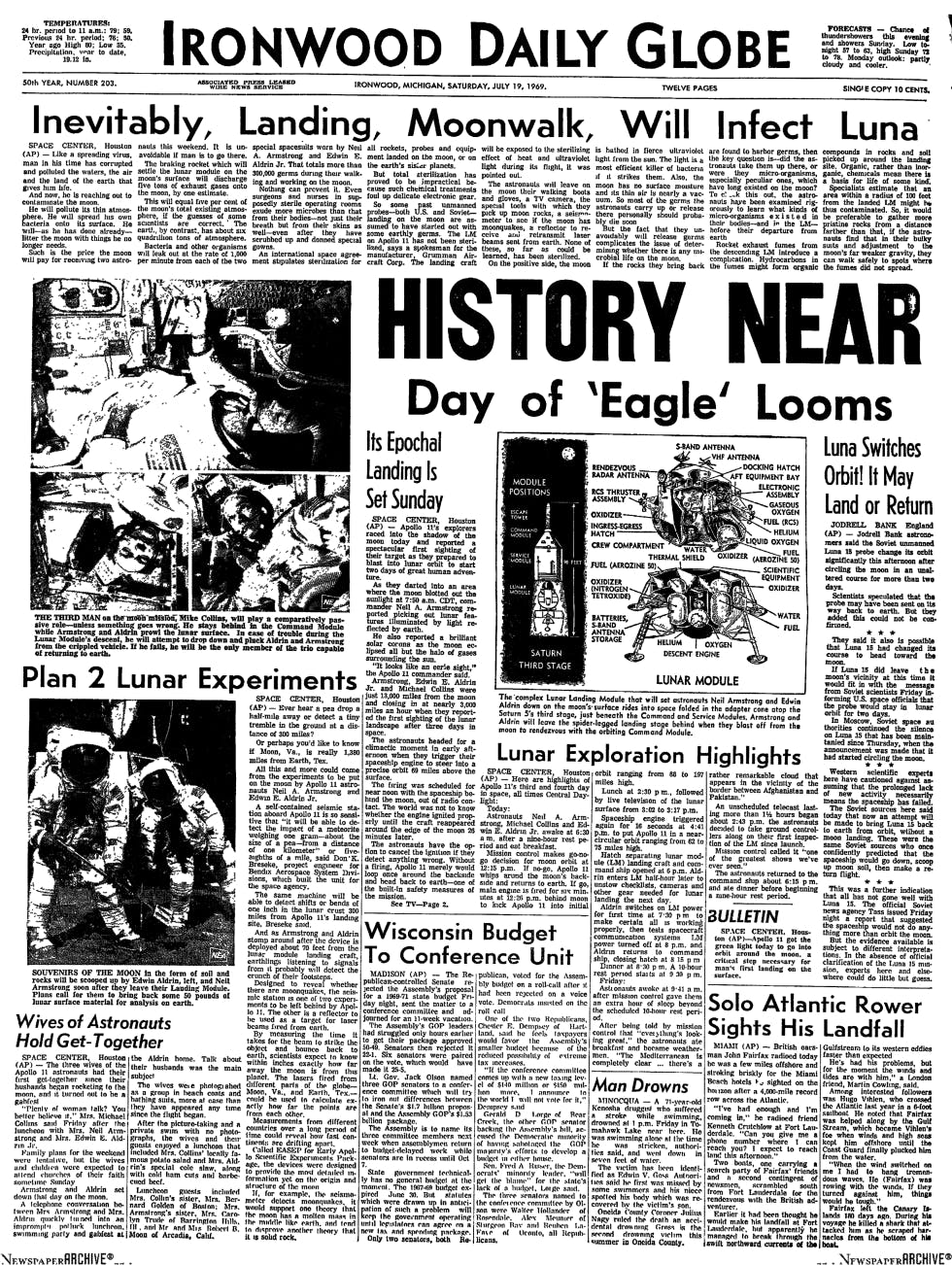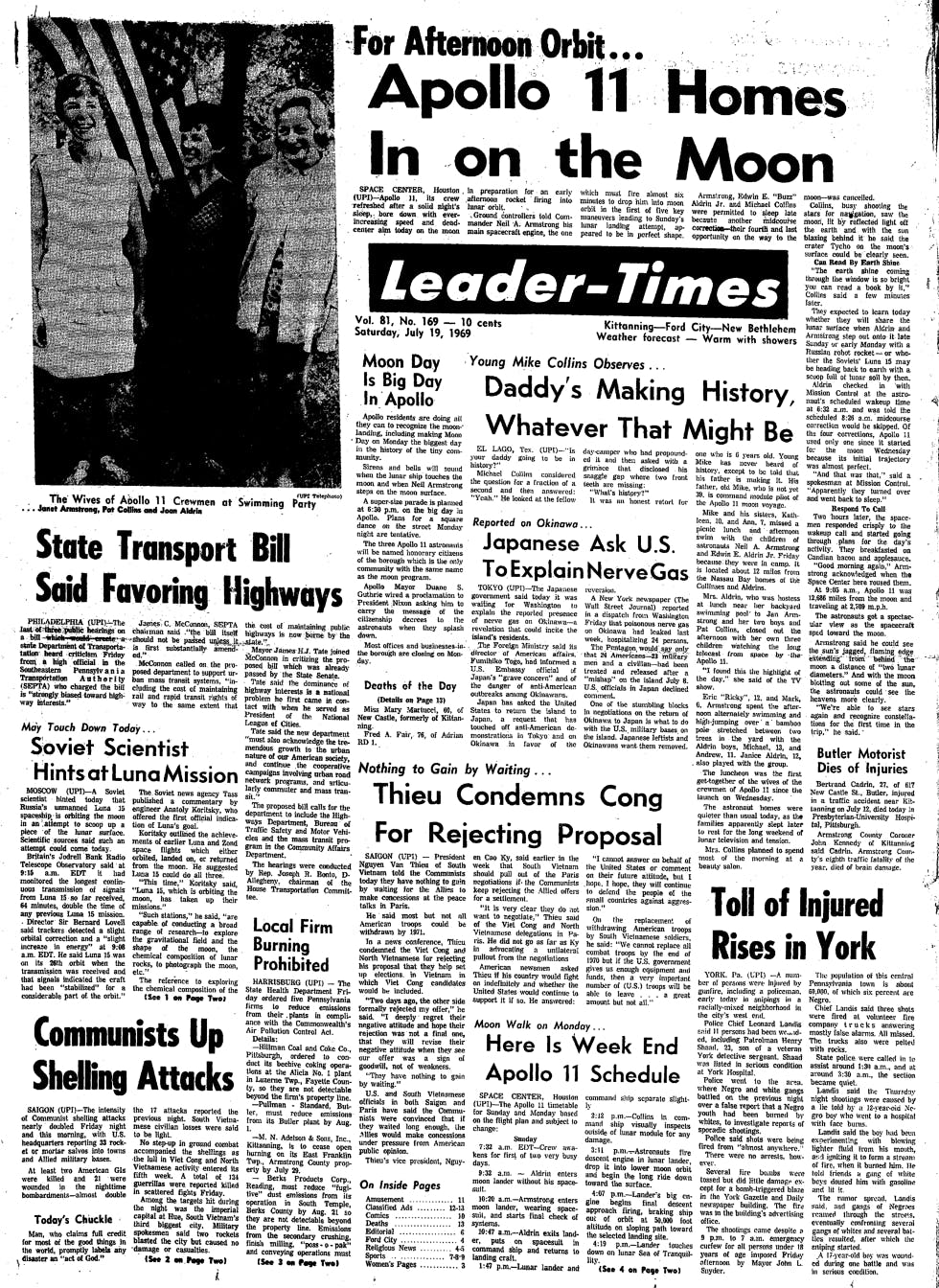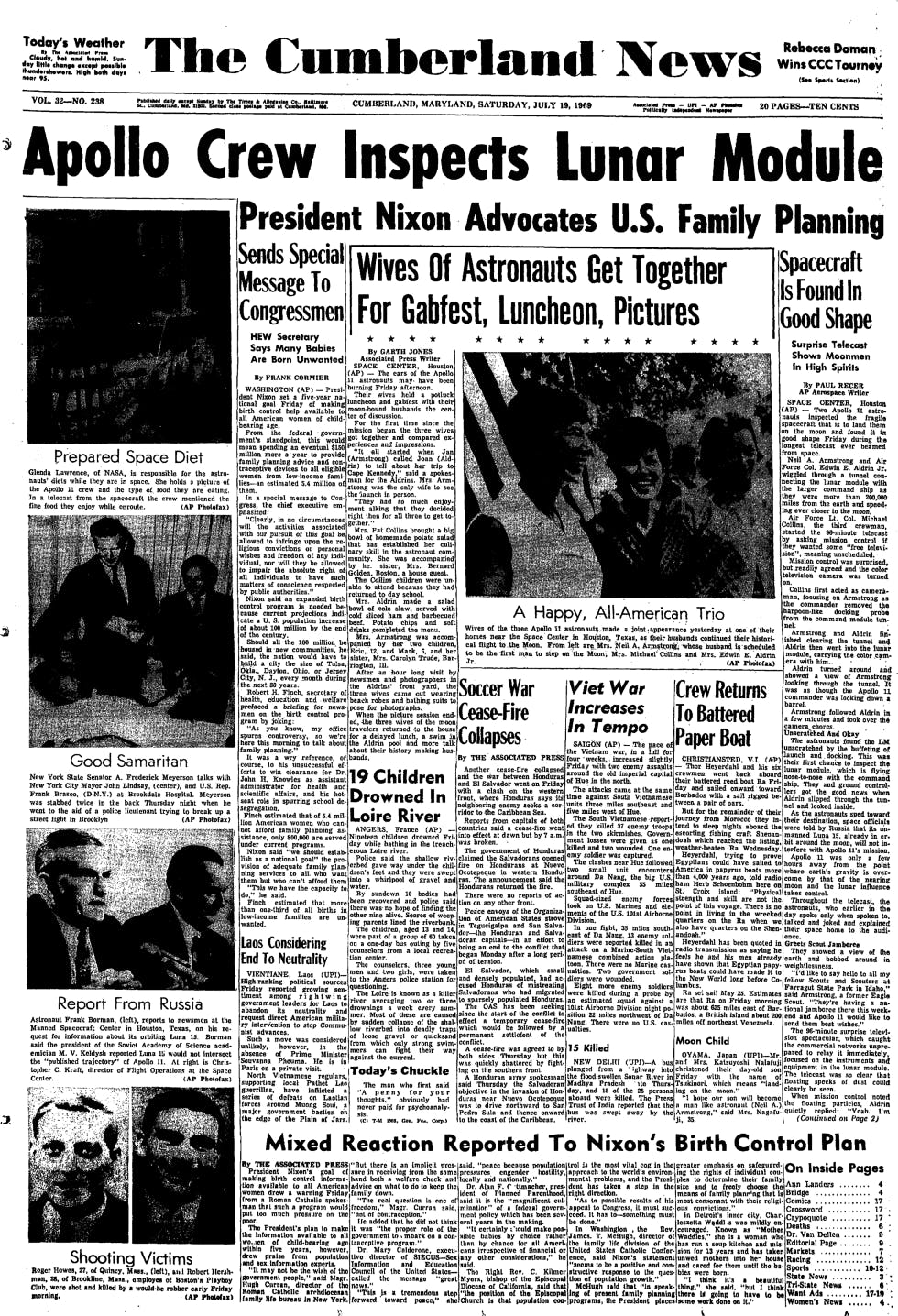 The Eagle has landed! Leaving Michael Collins behind in command module Columbia, Neil Armstrong and Buzz Aldrin dock Apollo 11's lunar module on the moon's surface. At 10.56pm, Armstrong becomes the first man to step foot on the moon.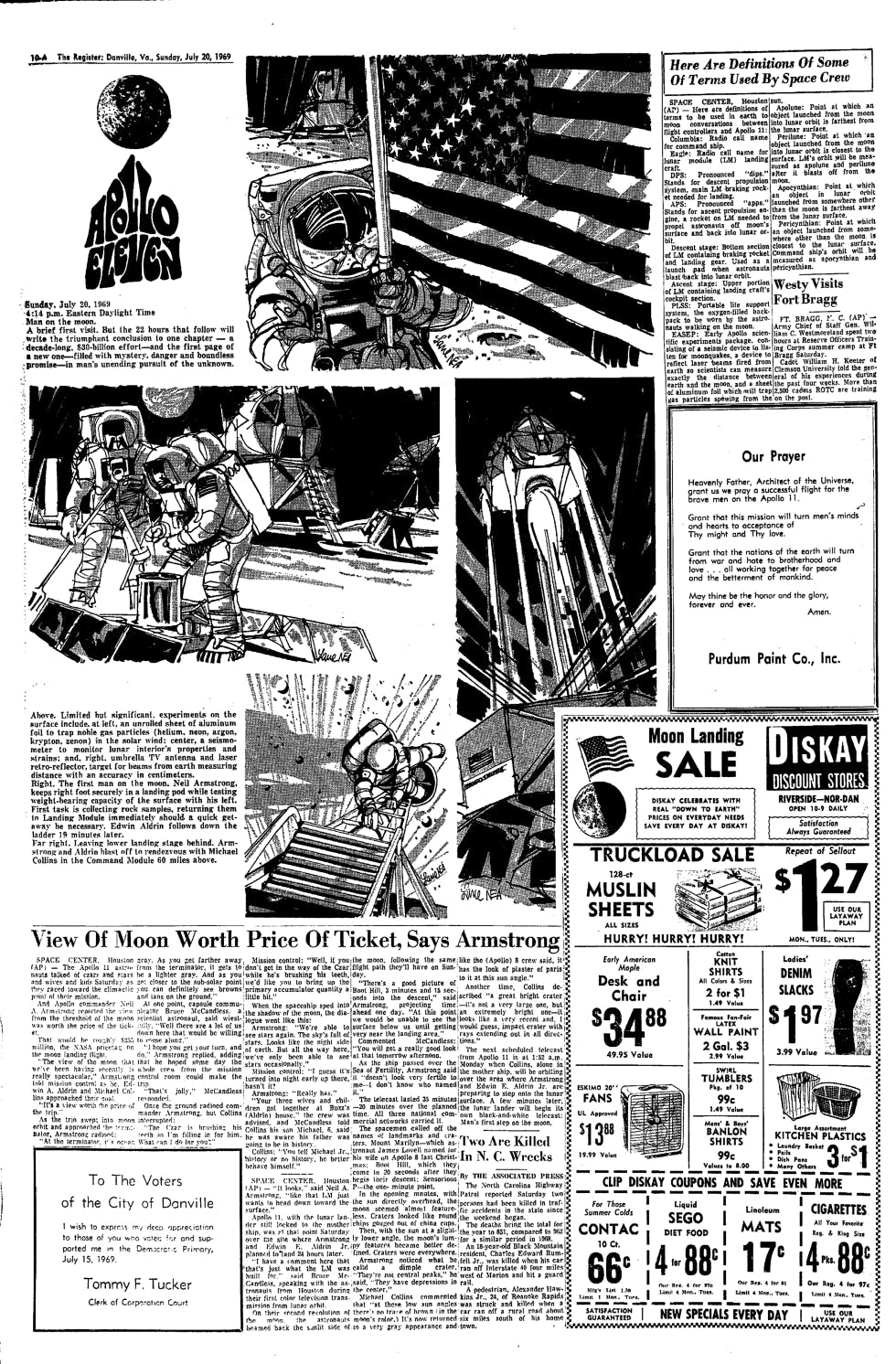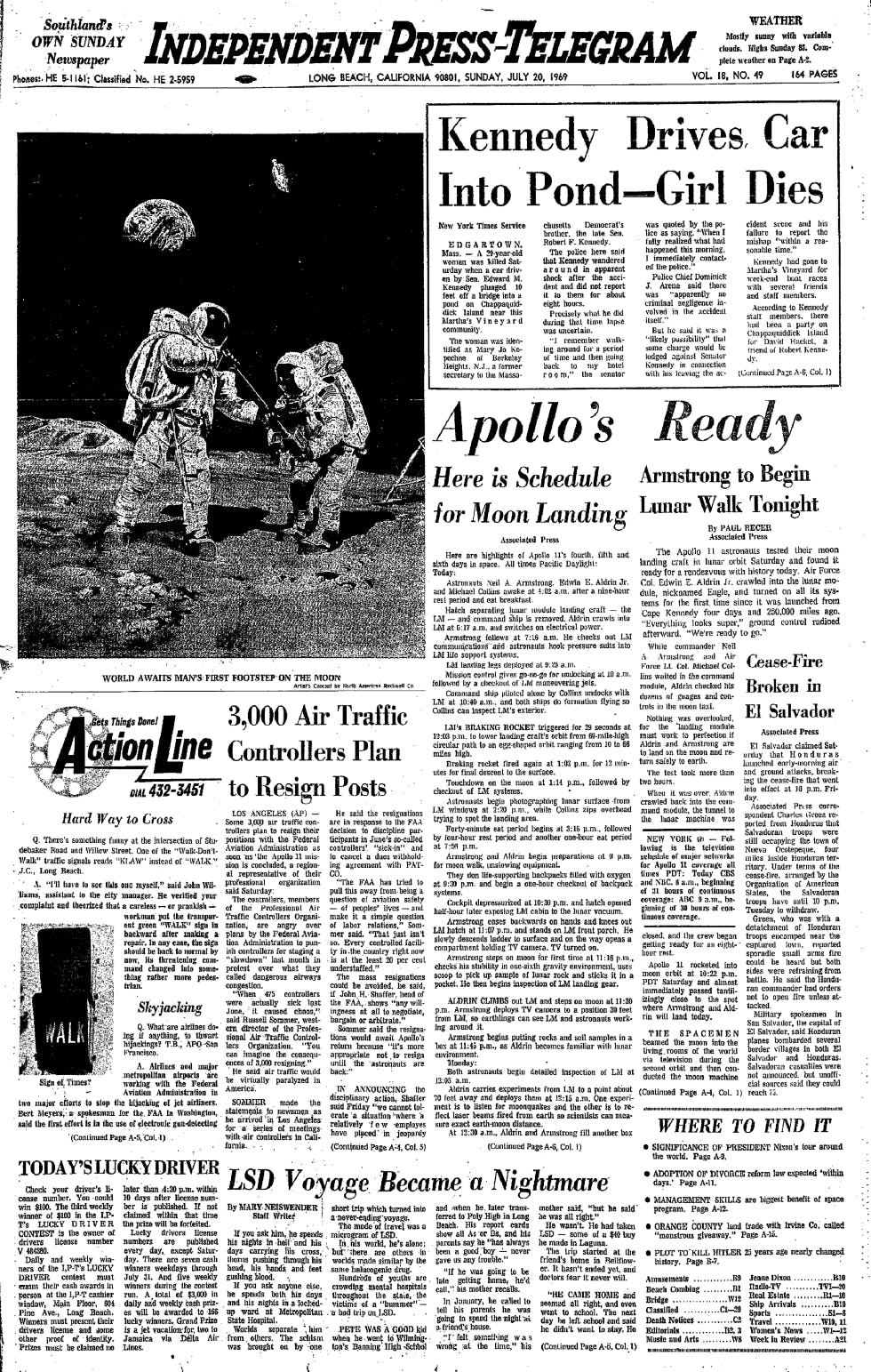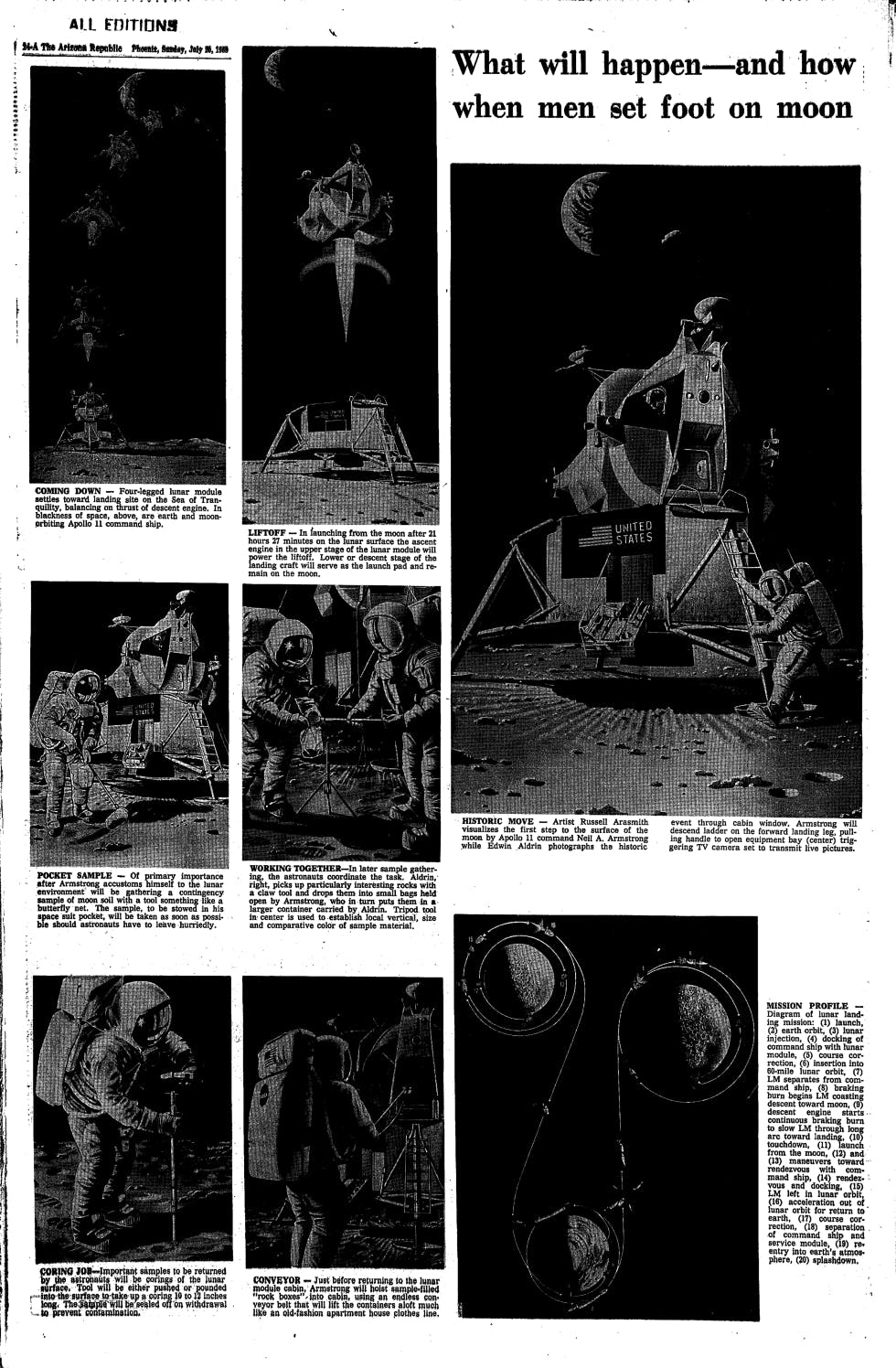 With Stars and Stripes erected on the Sea of Tranquility, Eagle launches and connects with the orbiting Columbia, reuniting Armstrong and Aldrin with Collins. The crew jettisons the lunar module in preparation for their voyage back to earth.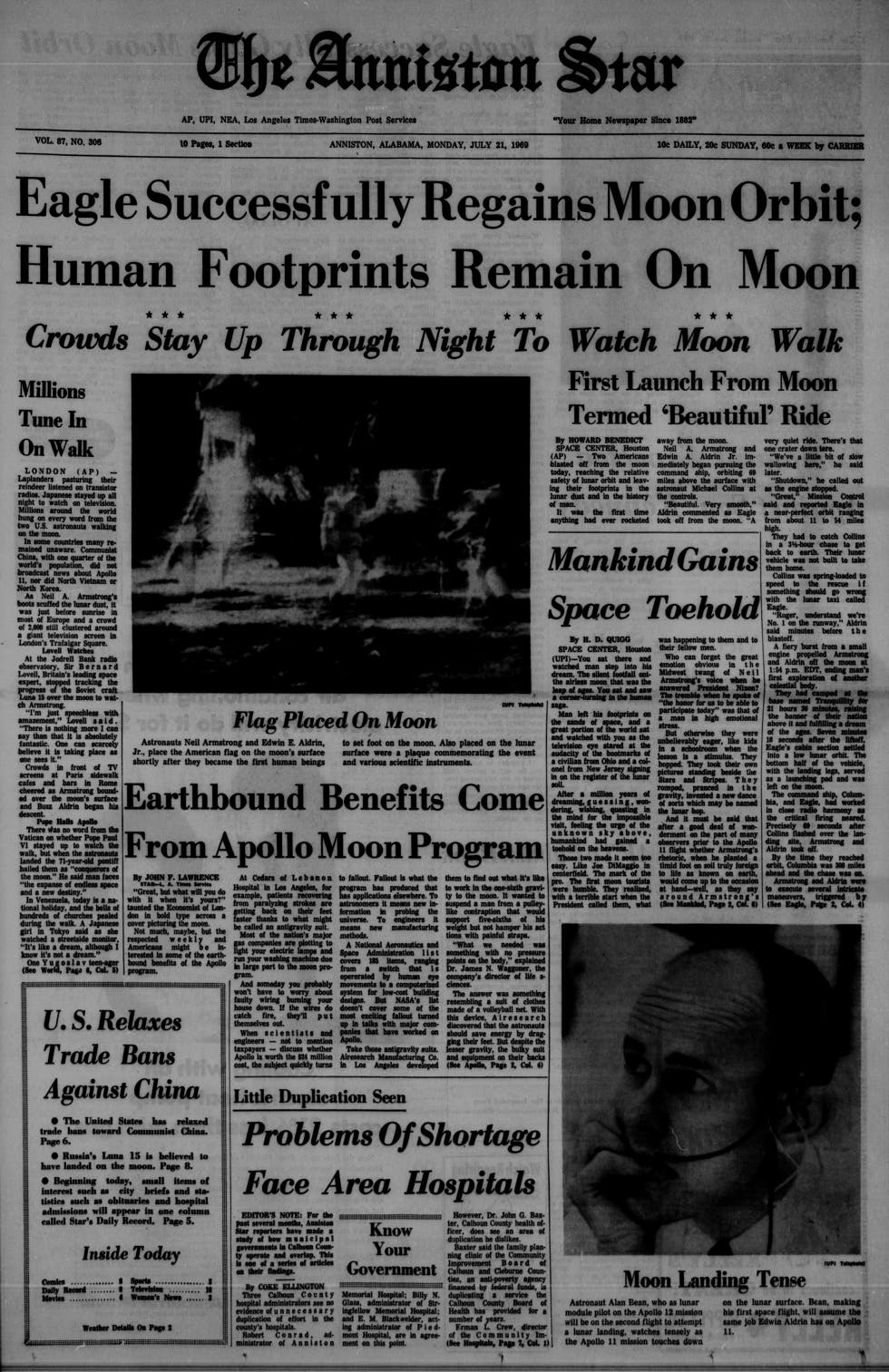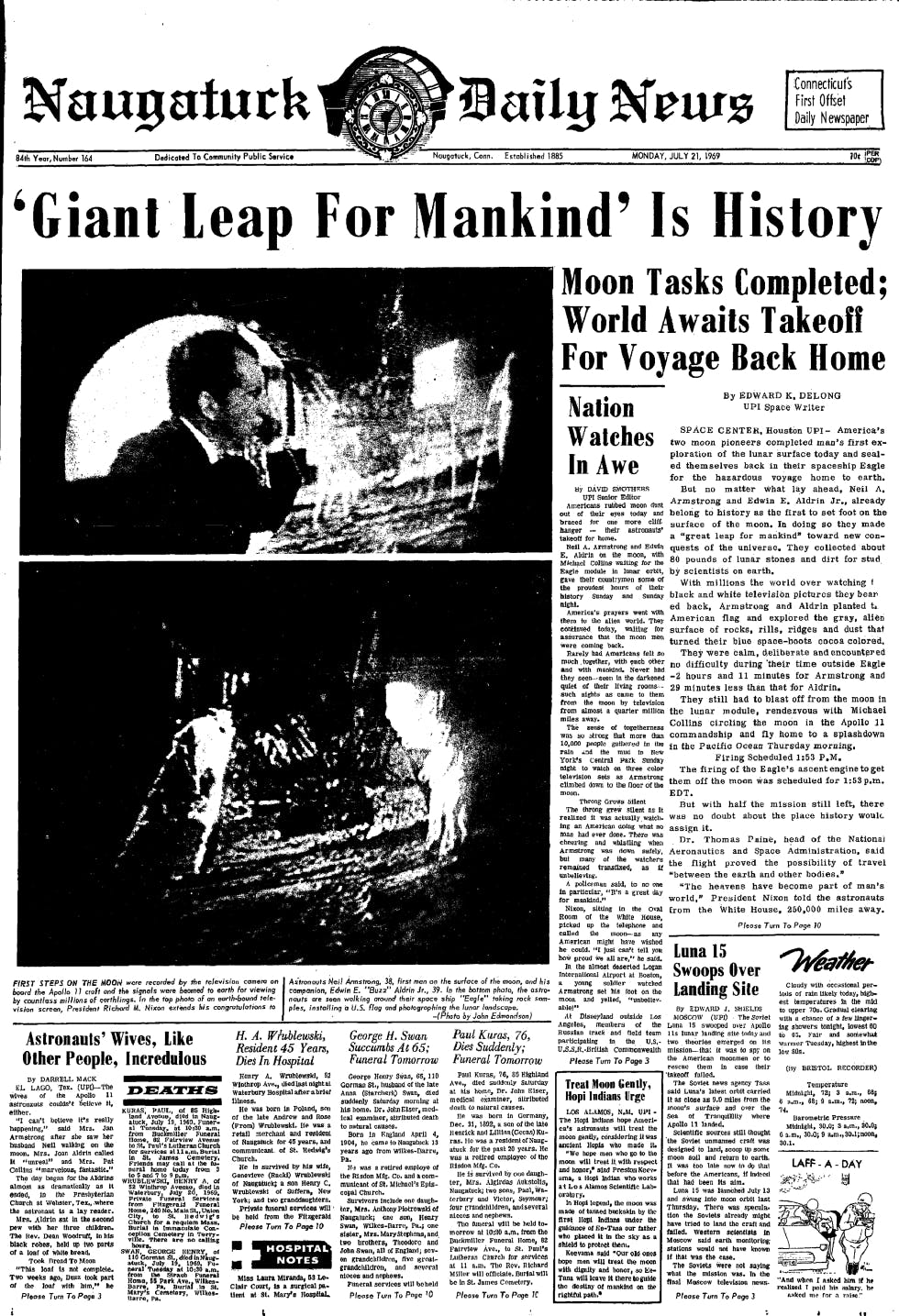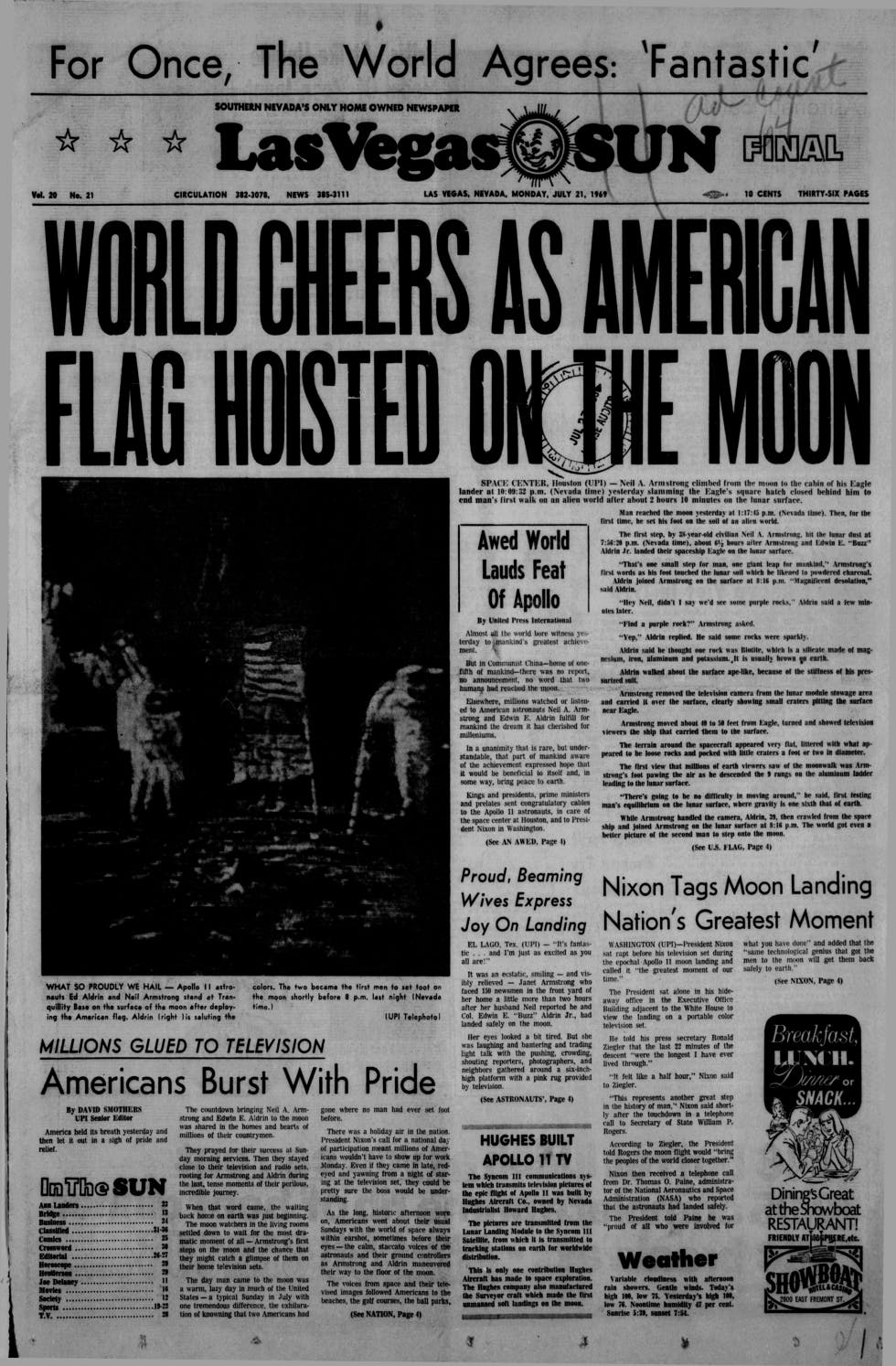 The journey back to earth begins. Travelling at a speed of 3,600 miles per hour, Apollo 11 passes from the moon's gravity back into earth's.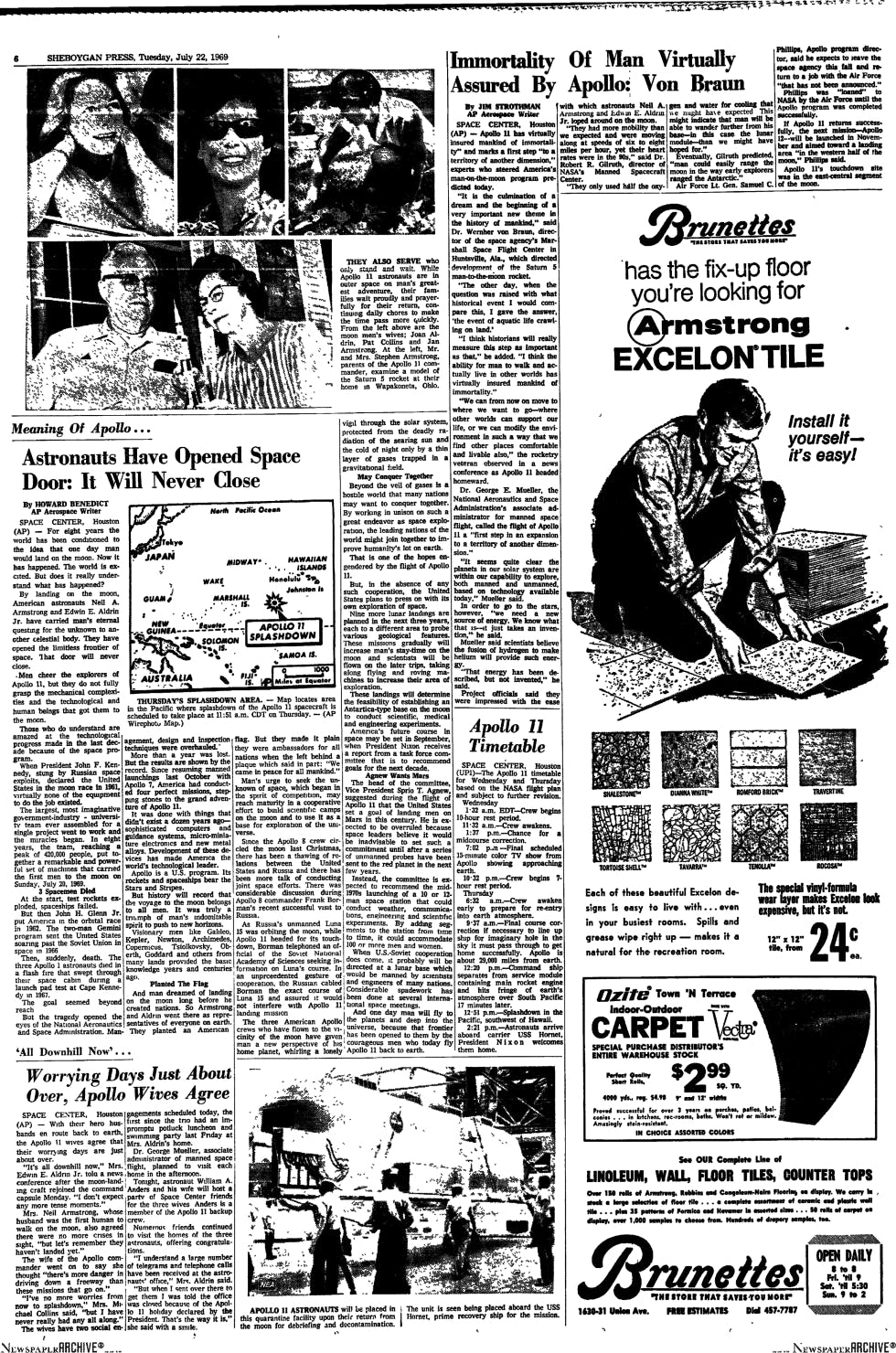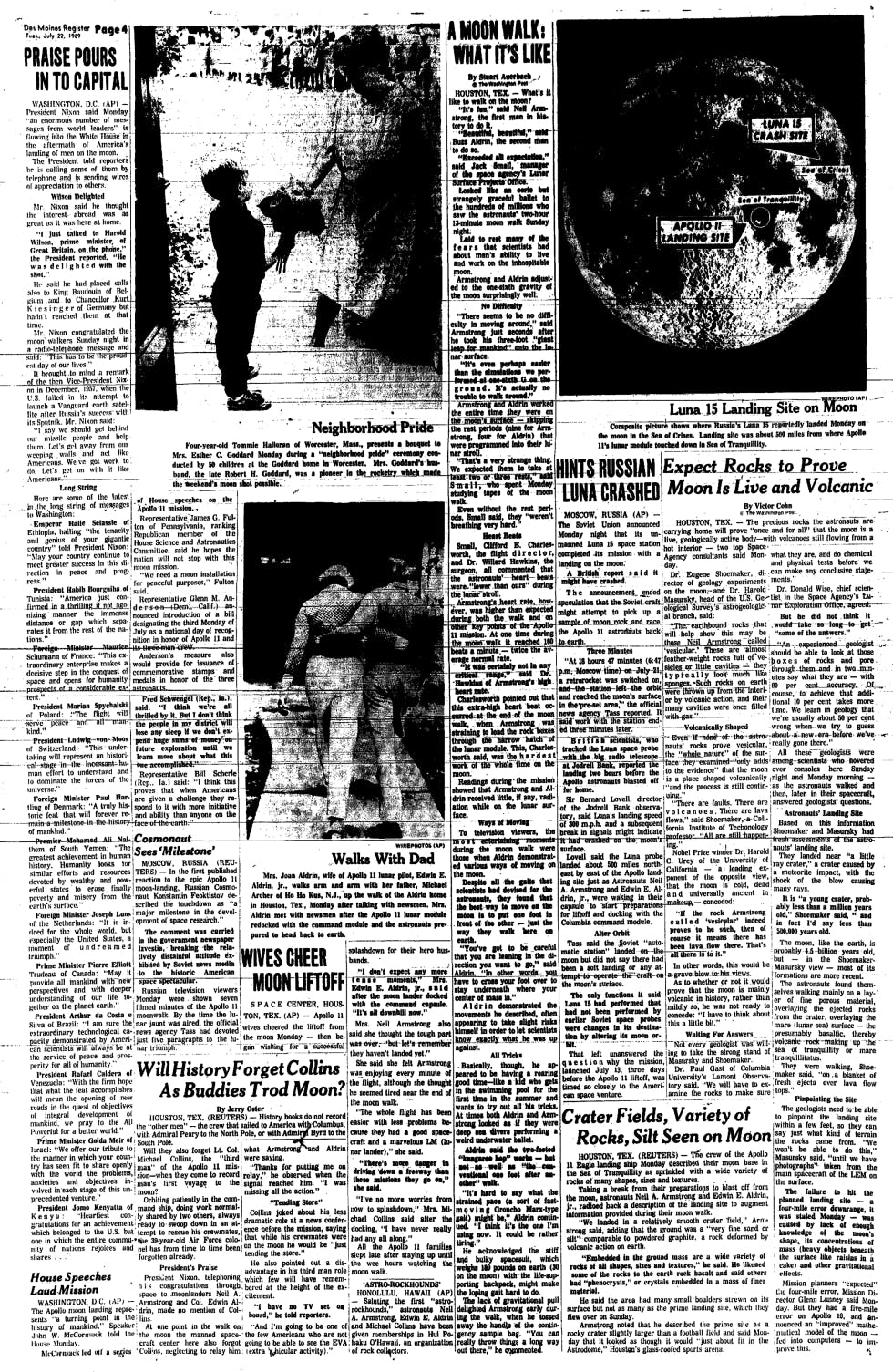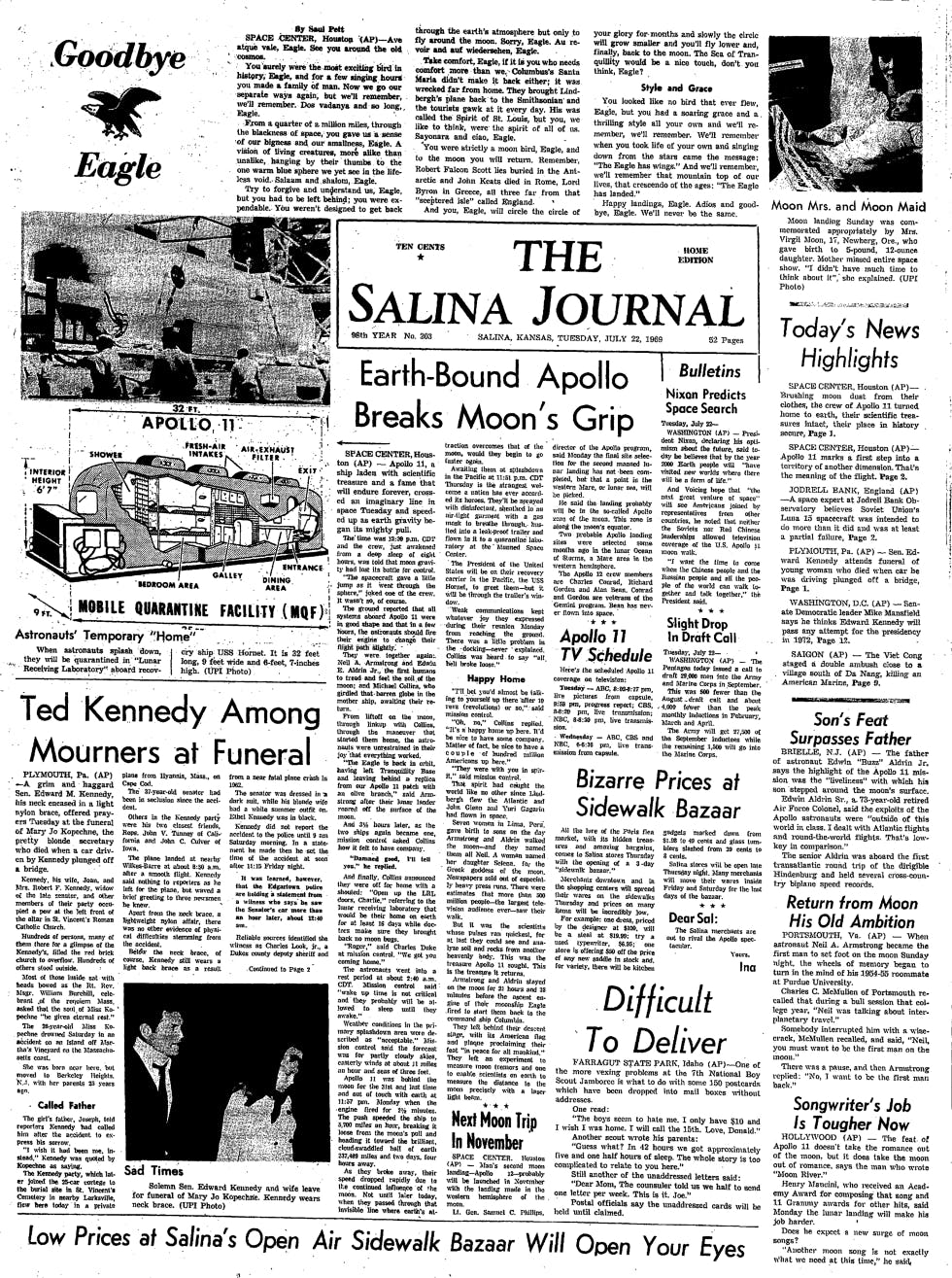 Neil Armstrong, Buzz Aldrin and Michael Collins prepare for their return to earth. They would descend safely into the Pacific Ocean the following morning, successfully completing one of the greatest adventures in human history.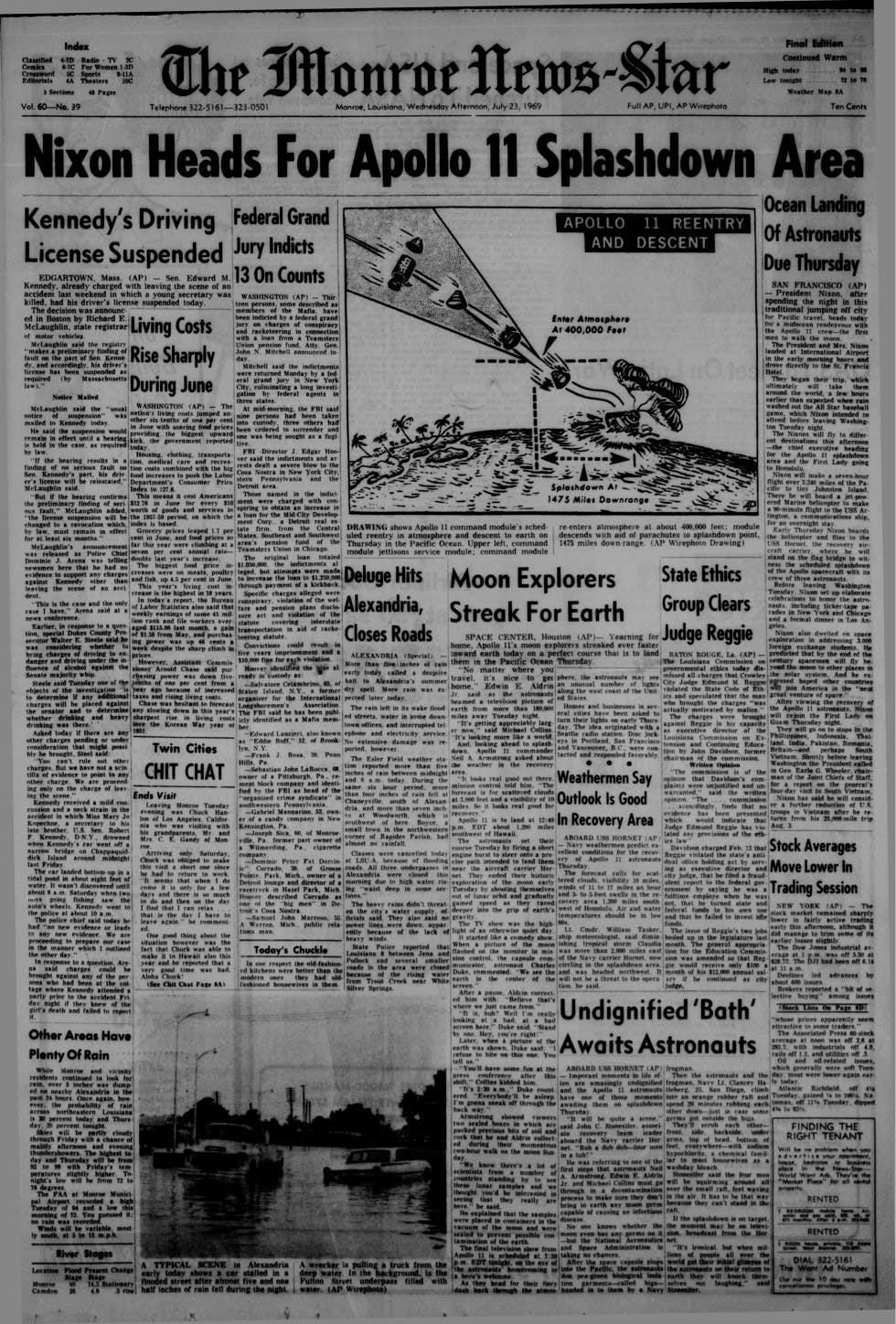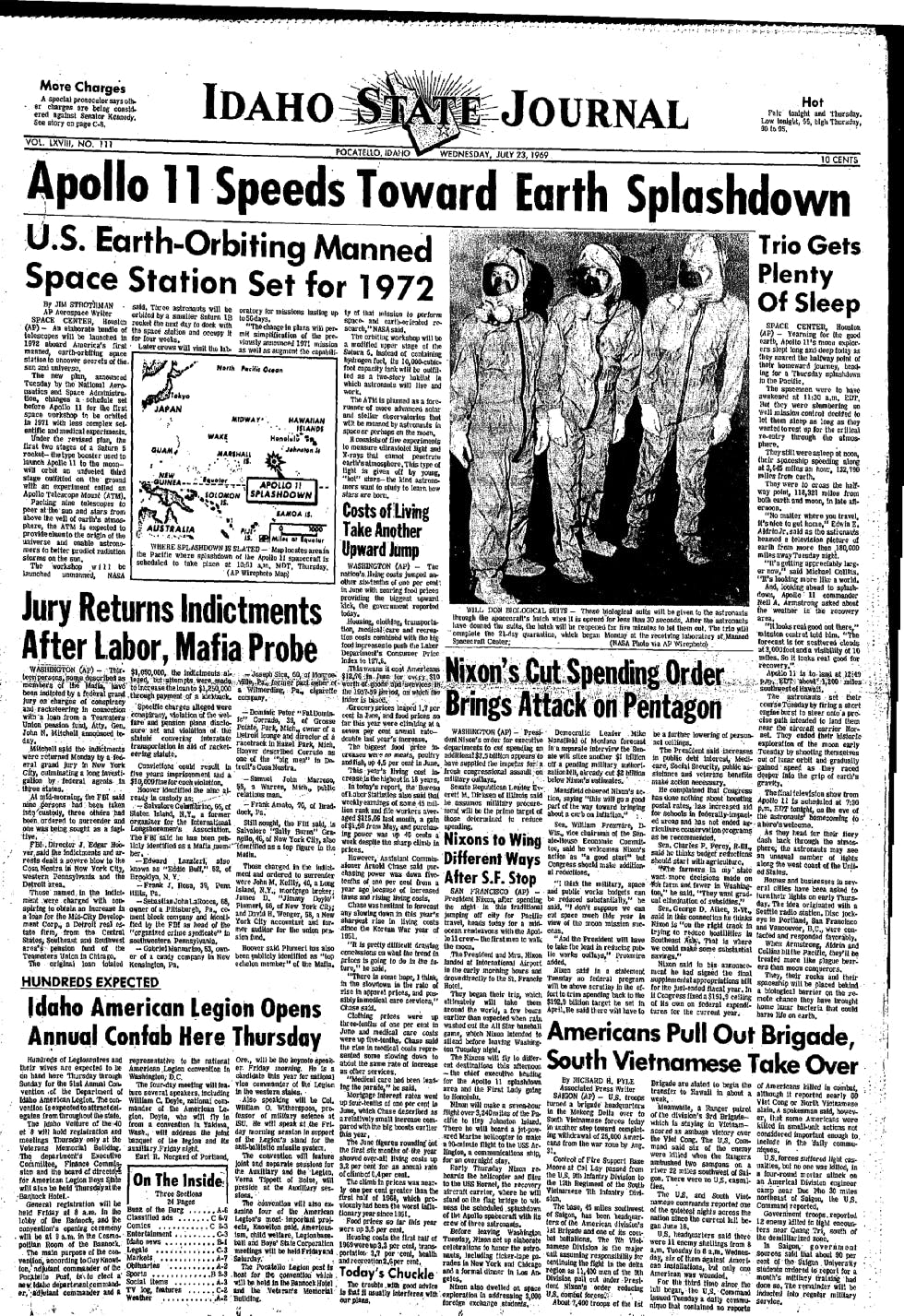 Do you have a moon landing memory you'd like to share? Tell us all about it over on Facebook.