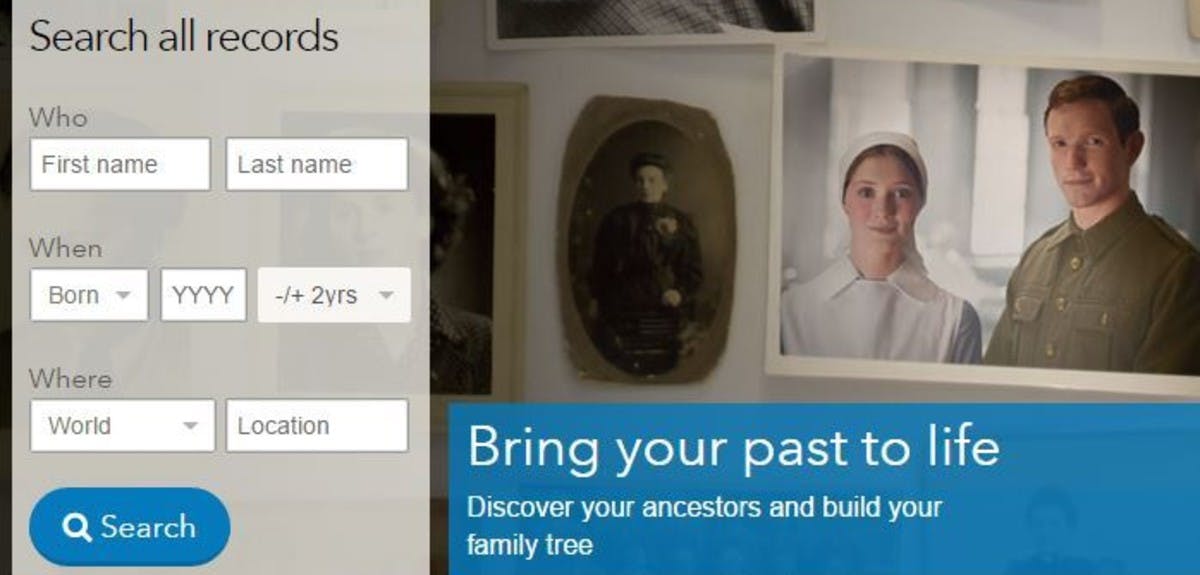 Searching Findmypast: A Guide
Estelle Calfe is a dedicated family historian and a Product Manager here at Findmypast. She has been working on the development of the new search navigation. Here she answers some of your questions about the new Beta search.

I'm Estelle and I am a Product Manager for Findmypast. I work with the team who look after the whole search experience. As a family historian myself, searching records is something that is very close to my heart. I understand just how important it is to easily find records to help with your family history research.

We have recently launched the beta version of our new navigation, something we've been working on for several months. I am so grateful to those of you who have already filled in the survey. There are so many responses, but I am reading each and every one of them. I can see a few common questions, so I thought it would be good to answer them here.

[I am so pleased with where you have got to with this, but an opportunity to be able to enter 'occupation' when refining a census search would be good - I know that this would not apply to the 1841 census, and could prove a bit hit and miss, but it might speed up a search or indeed limit options.](em)
You can still search by occupation, but you have to go the individual dataset to do so. If I search the 1911 census and looked for 'Pianoforte', we match that word exactly so I will only see results where the occupation is simply Pianoforte (click image to enlarge).


However, if I add an asterisk to my search, we'll carry out a wildcard search. Searching for 'pianoforte*' gives me many more results, such as Pianoforte Tuner, Pianoforte Maker, etc (click image to enlarge).


Try searching for just an occupation in the 1911 census and see what you can discover!

[In the old search there was a section for adding a Keyword, the same as some other sites, I find this very useful and would like to see this added to the new search, it is the only fault I can find with the new search.](em)
The keyword search is still there. It appears on most categories and sub-categories. It is really helpful as it searches both indexed and non-indexed words. In the example below I used the keyword to search for the spouse's surname and found the correct record (click image to enlarge).


I also wanted to find how many people with the surname Tooley from Boston in Lincolnshire were in the Military records. I added the surname and used Boston as a keyword. It has given me some useful matches to investigate further.

[I am a VERY big fan of FMP and admire your indexing much more than the 'A...' site. A 'rotate image' option may be useful in the viewer. Best wishes.](em)
[](img)

And the good news is you can now rotate images! You can see the rotate icons in the top left hand corner of the image viewer. No more turning your head sideways!

[Being able to reach the 1841, 51, 61, etc census search screens from the CENSUS navigation, rather than the A-Z.](em)
You can choose to search more than one census at a time from the census search form. All you need to do is click on 'browse record set' and choose the census returns you'd like to search.

Here I have searched for Reginald Rogerson and the results show him in the three census returns I chose (click image to enlarge).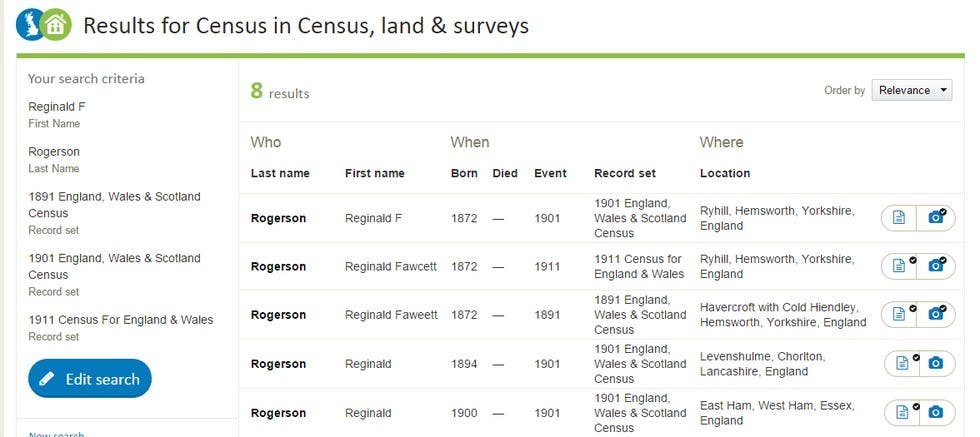 I hope you all find these tips on searching helpful. Good luck with your research and please let us know who you discover!