Understanding the Genealogical Proof Standard
3-4 minute read
By The Findmypast team
4 April 2016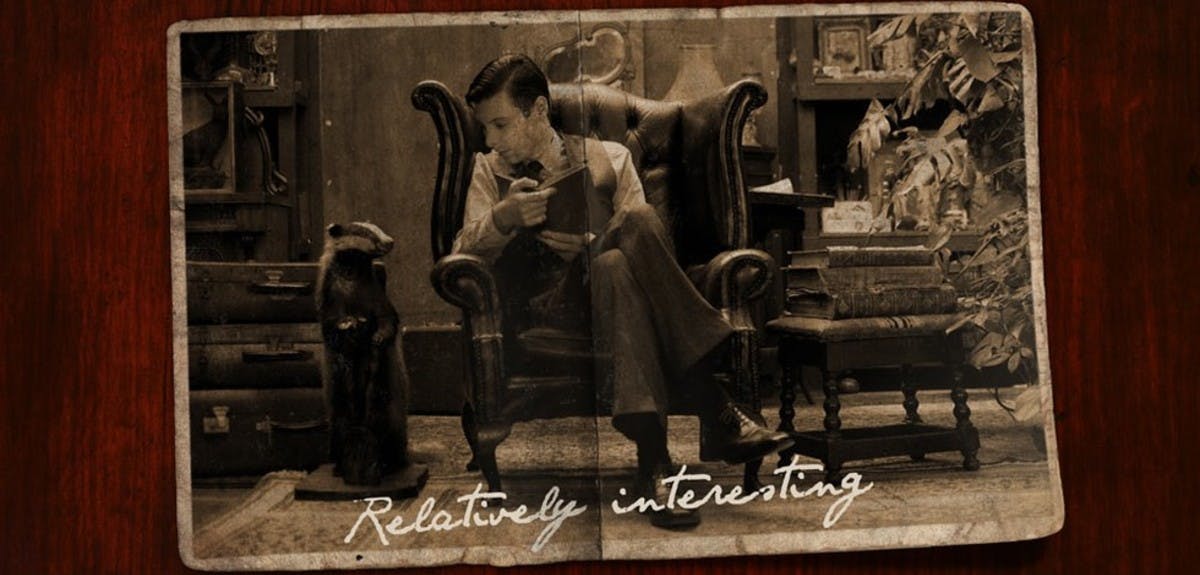 Genealogy is a skill - when was the last time you honed it?
This post is part of our genealogy methods series. Make sure you brush up on these five key skills to get the most out of your searching:
Myko Clelland is a British genealogy expert as well as a distinguished teacher and lecturer. He's here today to discuss an incredibly important aspect of family history research - genealogical proof.
Every time you are entering a record into your family tree or elsewhere, you need to ask yourself a critical question:
Myko will show us how to answer that question like a true professional.
Family history isn't easy, there's no escaping it. It takes time to develop the skills to really make great things happen – but the thing I love most is that it's so democratic. Absolutely anyone can pick it up and learn these skills. All of us are on a journey, some of us further down the path than others but every single one of us is still learning in one way or another. Sometimes it's a new ancestor who gives us a puzzle to solve, sometimes we learn about new techniques or new records that can help.

We all make mistakes. That's still a good thing though, because when we realise we've made a mistake it shows we're on the way to making things better. There's a set of rules to follow brought about by the Board for Certification of Genealogists that we call the Genealogical Proof Standard and no matter your level of expertise, they are something to aspire to that if you keep close at all times you are well on your way to being a better genealogist!

You can't make conclusions until you know you have as many facts as possible. Are you sure you've looked for your ancestor in all the right places, are there record sets that may not be online that could help corroborate or deny particular facts about their life that you could get hold of (It's sometimes easy to forget in the age of instant gratification that every once in a while you might need to visit an archive and do things the old fashioned way)? Don't forget there are far more records than births, marriages, deaths and censuses to discover.

Have you used variants and wildcards to make sure you've looked at all of the possible candidates for your relation? Research the types of records that exist for the period and location you are looking for and then find any and all you can. You need as many as possible to really prove we've got the right person. The more sources you rely on, the more certain you can be!

This is so important, cite your sources fully and keep a log of all of them. Every fact you add to your tree has space for you to add details on where you got the record from, a web link to link straight to it and source details. People who come to your work want to be able to know what evidence you are using so they can check it themselves if they want. It lets people know that you've used real sources and they can see what you've used to come to your conclusions.

Lay out every source that you have, add facts to your tree and view them all. Sometimes it helps to print them all out and view them on paper. What kinds of sources do you have, are they primary sources and do you have images of the original record to confirm things? If they aren't primary sources, who gave that information? That can be very useful when looking at contradictions and give you understanding of how much weight to give your different pieces of evidence.

Why have you chosen these records and do you have a supporting conclusion as to why you've added them to this person? Do all the records tell the same story? Have you taken every single part of information from all of the records and what have you gleaned from it all?

Does all of your evidence tell the same story? This is the biggest question. You need to be certain that every element of your evidence correlates. If you've copied every fact, you should be able to plot out details of a life as much as you can – It's rare for people to move from one house, to another and back again for example. If that occurs I would check the old address to make sure that there isn't a case of mistaken identity.

Sometimes for example in my own family men can lie about their age to join the army, but do you have other evidence perhaps in the same documents to confirm that this is definitely the same person and not a red herring? Ask yourself how credible each source is and why this could have happened. Is it a logical explanation?

Have you looked at all of the evidence both separately and together to make your conclusion? Does it tell a story that makes sense? You need to be able to justify your thought process where possible and the more you question yourself in this way the more robust your family tree will become.

We all love family history here – but although I love helping other people I'm proudest of my own tree, knowing that these are my ancestors and their achievements and lives carry on through me. By following rules like these and asking questions as much as we can, we can be sure that our family tree is really ours, and do these ancestors the justice they deserve by telling as full and true a story as we can of their lives.