How to Find Your Female Ancestors in Military Records
3-4 minute read
By The Findmypast team
9 November 2016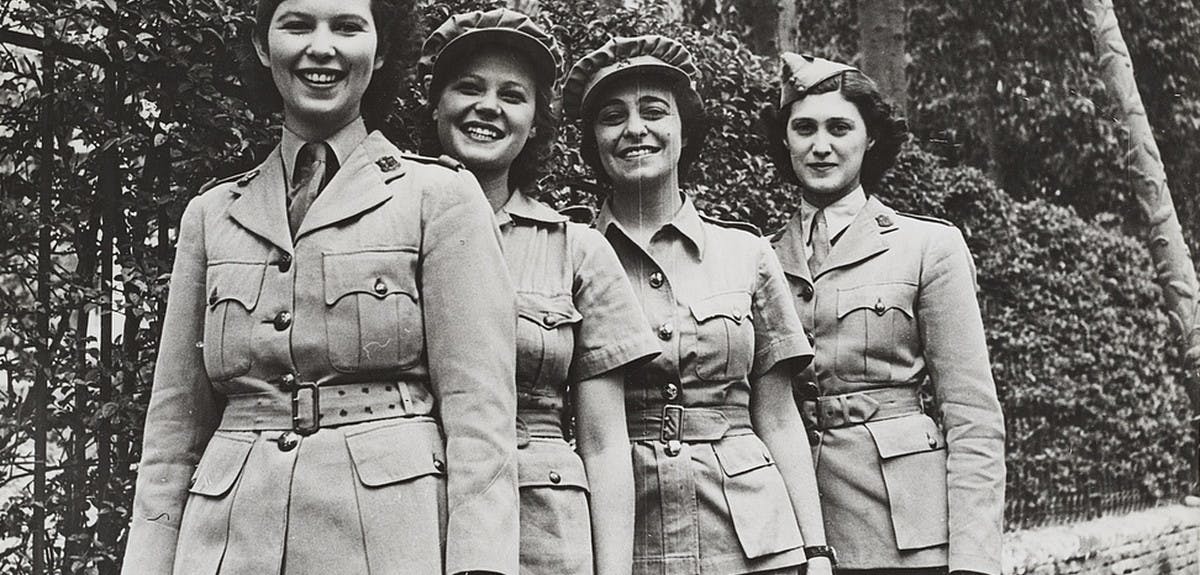 One place people forget to look for their female ancestors is in the military records. Women weren't able to join the military until late in American history, but that doesn't mean that you won't be able to track down information about your female ancestor in the records. Even if your ancestor didn't serve herself, you still may be able to uncover more about her life and learn vital details from someone else's military record, such as her husband's or her son's. There are a few places you can look if you're not sure if your female ancestor served or if you know she served, but aren't sure where to look for that data.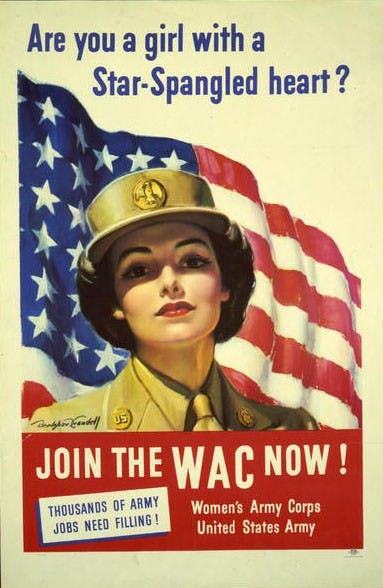 Military pension files can reveal a lot about your women ancestors. If your female ancestor was married and her husband died in active service, then she will likely be listed in his pension files. Or, if your female ancestor had a younger son serving in the military who passed away, then there could be a possibility that she would be listed in the pension files. So, if you're trying to uncover a female ancestor in your family tree and you can't find her in the military records, try searching for either her husband or her son in military and pension records next.
Search tip: make sure to click through the document to see all the pieces of information included in the pension file so that you don't miss any key details. Click through the next pages of the file by clicking the arrow on the right of the image.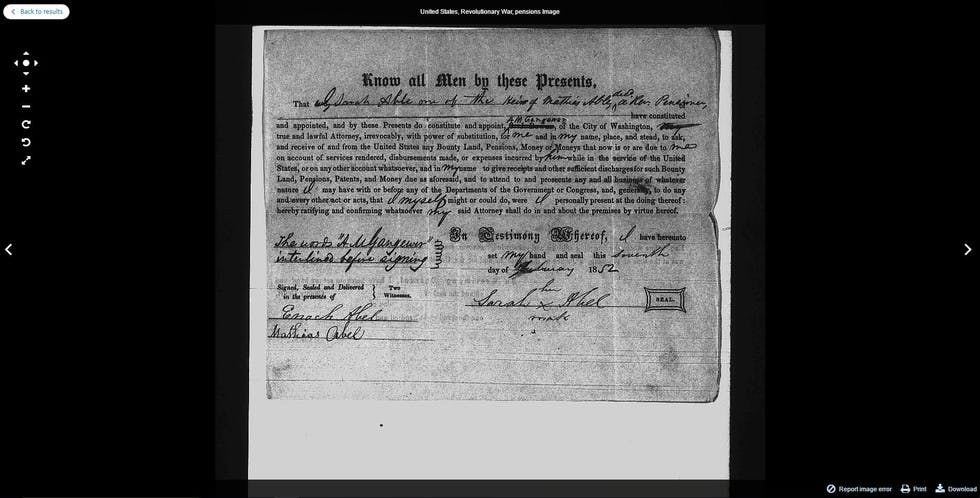 Another way to find your female military ancestor is by locating her through her occupation. If you know that your ancestor was a nurse, for example, it could be possible to find your ancestor in military records using her occupation as a search term. Or, you could search our Veterans Administration Pension Payment Cards, 1907-1933 and browse by form type, which lists specific occupations from the military.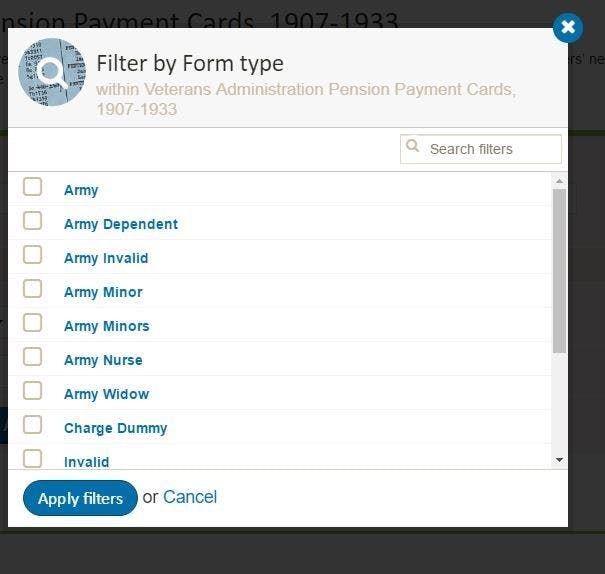 This record set is also a great record set to search if you know that your ancestor suffered from an injury, but aren't sure where to look in the military records.
It wasn't until World War I when women started joining the military. But by World War II, over 350,000 women served in the U.S. Armed Forces in five different capacities: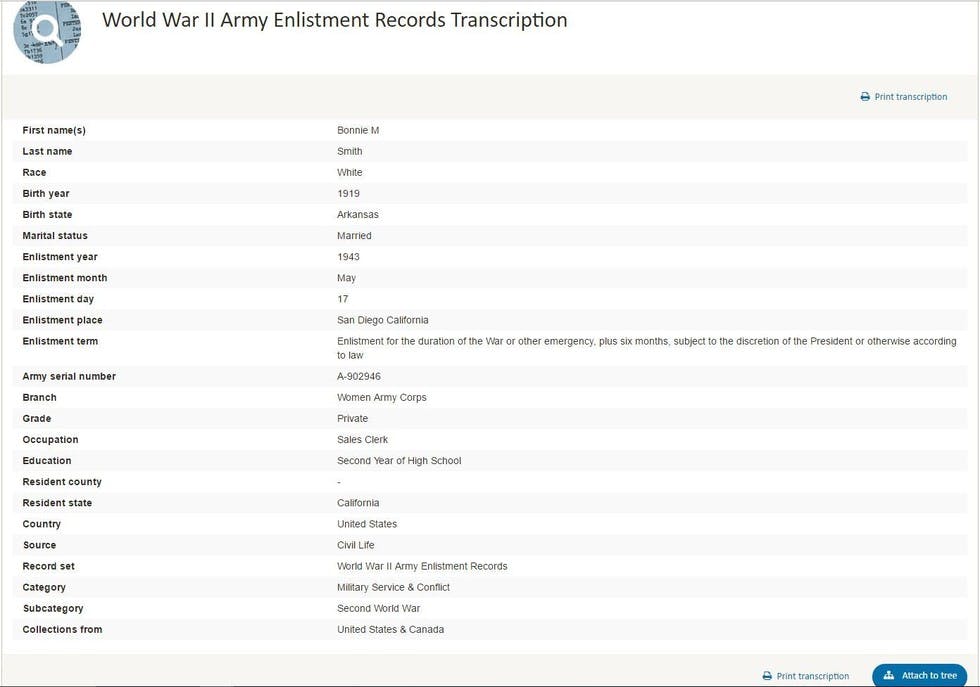 Now, if you have a feeling that your female ancestor served in conflicts that date prior to World War I and World War II, finding them listed in the military records (apart from the pension records) might pose a challenge. Women weren't allowed to join the military until World War I and so if you know, from family stories or folklore that your female ancestor served in an early conflict or war, then she won't be listed in the records under her own name, but she might have used an alias and signed up, disguised as a man! Now, this isn't common, but it has happened. Finding the alias of your military female ancestor would definitely be a challenge, but you could potentially locate it in letters, journals, coverage in newspaper articles, or even in prison records if she got caught, although prison time was very rare, it usually just resulted in your ancestor being sent home!
Don't forget to search for your female ancestor's gravestone as it may reveal information if they served in the military. A quick and easier search would be to search veteran gravesites, but if you're not sure if your ancestor served in the military, it is best to start your search for your ancestor in ourBillion Graves Index. The Billion Graves Index has millions of US records and even images of gravestones, which may reveal the rank or branch of military your ancestor served in. Often, gravestones have inscriptions of the service your military ancestor provided as well as the branch and rank.
Have you found any female ancestors in military records?