Discover our top publications that inspired the groundbreaking Catholic Heritage Archive project
6-7 minute read
By Brian Donovan
23 January 2023
Findmypast has the largest collection of Catholic records from Britain and Ireland, and it's ever-growing. Here, in-house expert Brian Donovan discusses the books and texts that inspired the Catholic Heritage Archive project.
Roman Catholic church records are a principal resource for family historians worldwide. As the largest global Christian denomination, their parish registers have information that will illuminate the lives of your ancestors.
My motivation for establishing the Catholic Heritage Archive at Findmypast was driven by a desire to know more about Irish Catholic emigrants. In the 19th century, nine million people left Ireland, most famously during the Great Irish Famine between 1845 and 1852.
Today there is an 80 million-strong Irish diaspora and I wanted to help their descendants find evidence to link their ancestors to a specific place in Ireland.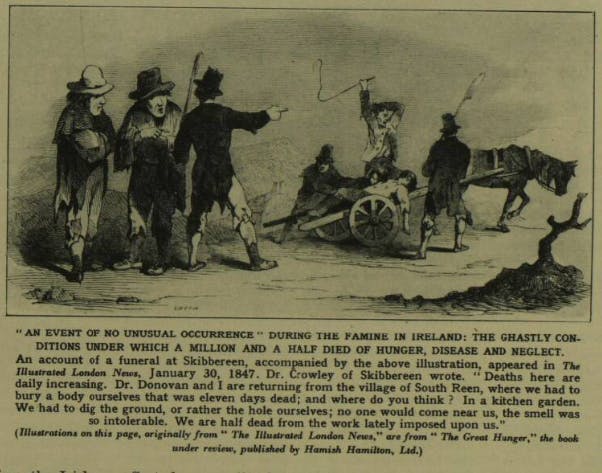 Without knowing a place of origin, Irish research is devilishly complicated. Catholic records are uniquely placed to answer this question because they are so detailed. This is not because the church cared where their flock came from, but they did care that they were in good standing, and they set up a range of bureaucratic rules to ensure the faithful were genuine.
Bureaucracy might be a headache for the living, but it's what makes family history possible. Most Irish emigrants were Catholic and the bonds of faith are strong, so they congregated in communities abroad close to a Catholic church.
In Ireland, our relationship to the Catholic church is complicated today. While it continues to have the largest number of stated adherents of any religion, we are at the same time far too familiar with the horror visited on the Irish people in the name of the Catholic church.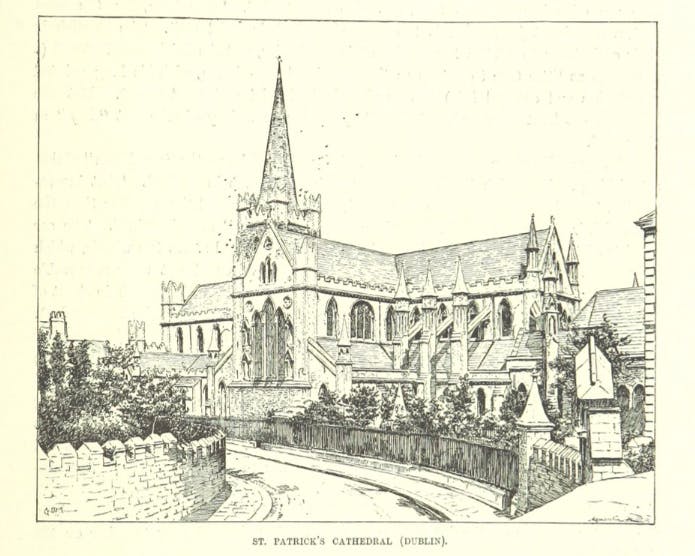 The country was shocked in 2009 with The Report of the Commission to Inquire into Child Abuse (The Ryan Report), and the subsequent revelations up to the 2021 release of the Final Report of the Commission of Investigation into Mother and Baby Homes.
The reports detail the psychological, physical and sexual abuse of children, and the scandal of the mother-and-baby homes which criminalized and often enslaved women, and sold their babies. But that shouldn't take away from how central the church was in the lives of so many people.
Like anyone from Ireland, I was also aware of sectarian bigotry either visited against or by Catholics and their church, but I needed to learn about the Catholic experience globally. It was a revelation to learn about the systematic oppression of Catholics in Britain and the USA.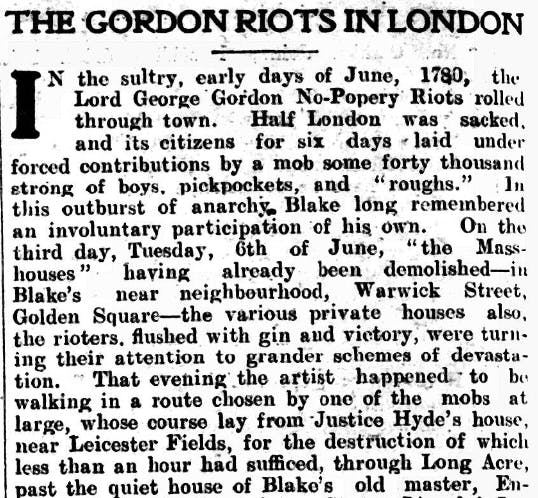 The infamous Gordon riots in 1780 in Britain- where Catholic chapels were torched and their adherents murdered - is shocking. It is well investigated and described in the collection of essays in Ian Haywood & John Seed's The Gordon Riots: Politics, Culture and Insurrection in Late Eighteenth-Century Britain (2012).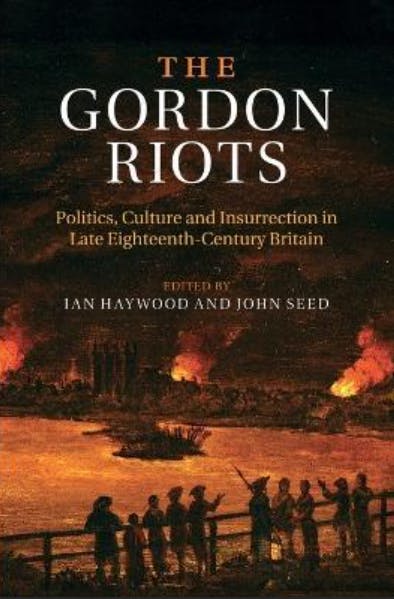 Political anti-Catholicism was equally prevalent in the USA, most clearly seen with the rise of the Know-Nothing party in the 1850s. Their virulently anti-Catholic agenda was a response to large-scale Irish migration following the Famine.
My interest was the importance of the records generated by the Church for family history. There had been a lot of excellent work done to digitize and index Irish Catholic records, including the collections published at Findmypast, but comparatively little emphasis was given to Catholic records in Britain or North America.
When I joined Findmypast in 2010, I set out to find out what they could tell us, and I was helped along the way by some great books and resources.
We were fortunate in Ireland to have the comprehensive overview by Monsignor Patrick Corish & David Sheehy, Records of the Irish Catholic Church (2000) who chart the plethora of types of records kept by the church.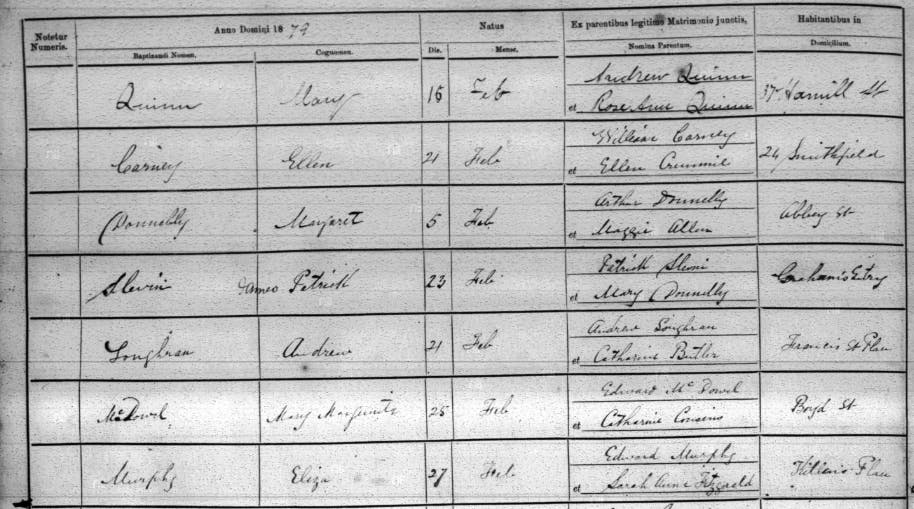 Books about records can often be quite dull, so I was lucky that their work was built on by the well-known Irish genealogist and social historian, Fiona Fitzsimons, in her regular Kindred Lines column for the popular magazine History Ireland.
I also wanted to learn about the Catholic records in Britain and North America, and in researching this massive topic, I discovered many fabulous guides by others. In Britain, Michael Gandy's Tracing Your Catholic Ancestors (2001) and his magnus opus of 6 volumes Catholic Missions and Registers 1700–1880 (1998) were milestones in my understanding of what survived and what might be useful.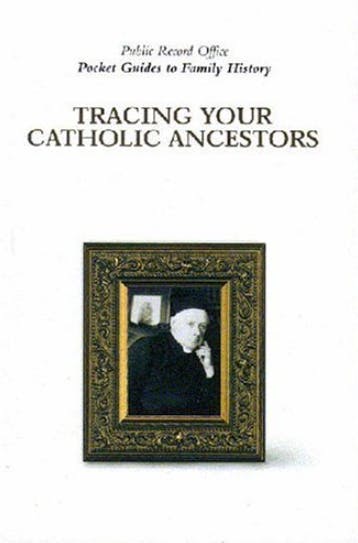 As a consequence, I could approach the dioceses of England, Scotland and Wales with confidence about what I should be able to find, the results of which are now at Findmypast and growing all the time. From Salford and Southwark to Leeds and Liverpool, there are records from dioceses across Britain to explore within the Catholic Heritage Archive.
Approaching the Catholic records in the US was an even bigger challenge. Fortunately, in my first forays to see what survived in the USA I met a like-minded sleuth, Joe Buggy, in New York. His subsequent book Finding Your Irish Ancestors in New York City (2013) opened my eyes to what was possible.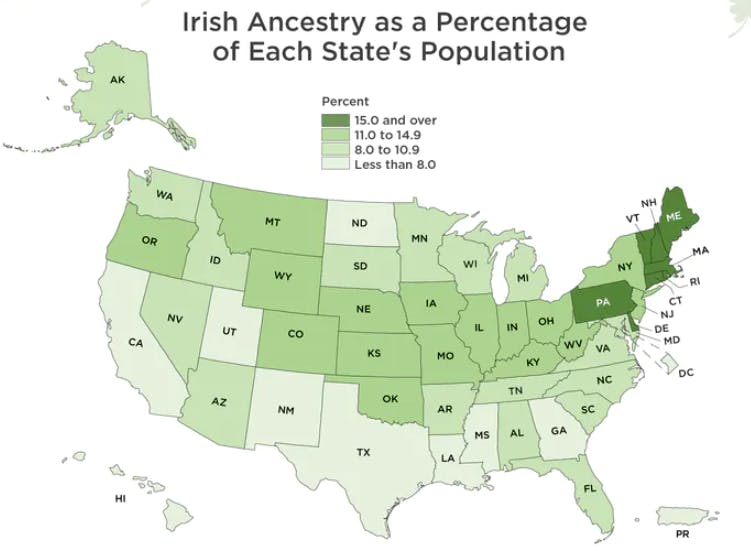 Nearly a third of the book focused on Catholic records and he gave a comprehensive list of parishes, register start dates, websites and important notes.
Since then, Sunny Morton's fabulous How to Find Your Family History in U.S. Church Records: A Genealogist's Guide: With Specific Resources for Major Christian Denominations before 1900 (2019) has looked country-wide and covers all denominations. Their input helped me develop our project in the USA at Findmypast.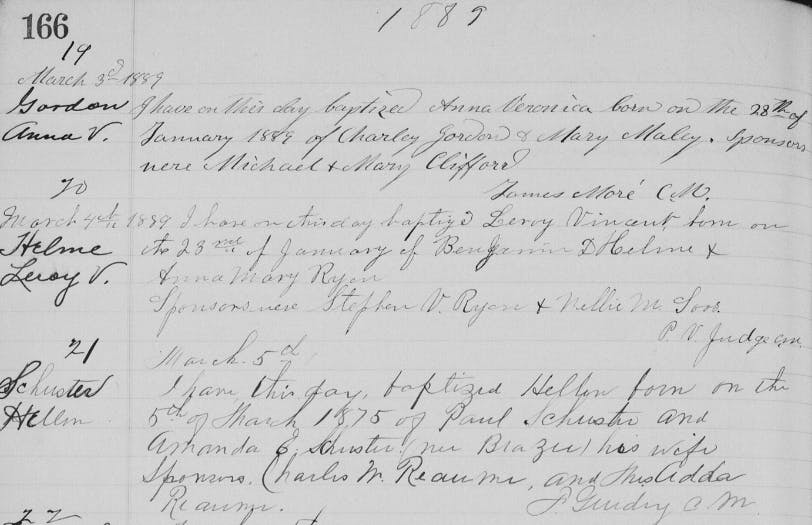 In the course of all of this work, I realized how important Catholic records were for more families than just those with Irish ancestors. Catholicism has remained the second largest denomination in Britain since the 1700s.
In fact, I discovered an unexpected side to Irish Catholicism globally, and how the church hierarchy worked hand in glove with the British authorities in those countries to displace or frustrate other Catholic missions and other ethnicities, meaning the Irish Catholic church was a trusted ally in British Canada but not the French and so on.
This has been exposed by Colin Barr in Ireland's Empire: The Roman Catholic Church in the English-Speaking World, 1829–1914 (2020). He shows how the Catholic church throughout these territories was consciously "greened" in opposition to other ethnicities, and often as a bulwark of the British Empire.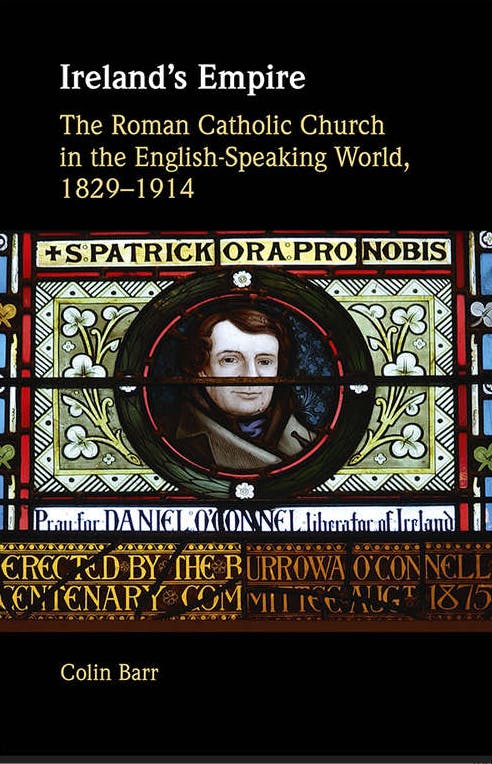 For a great background introduction to the topic, its also important to mention the well-written The King and the Catholics; England, Ireland and The Fight for Religious Freedom, 1780-1829 by Antonia Fraser, which covers the history superbly.
Who knows what you'll uncover?