9 places you'll find your ancestor's occupation
2-3 minute read
By The Findmypast team
29 August 2019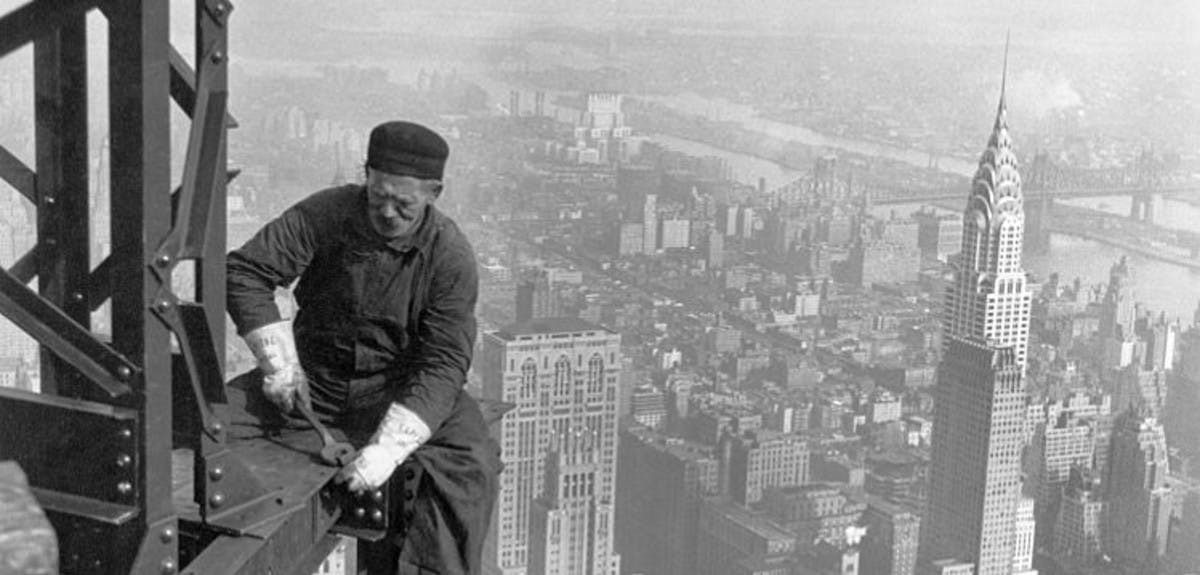 Butcher, baker, candlestick maker? What did your ancestor do for a living?
One of the most rewarding aspects of genealogy is learning not only who existed in our family history and where they came from, but also learning about the story of their lives, learning how they actually experienced their world. It can be difficult to envision what life was like back in the 1700s or the 1800s, so any details that can help us connect with our ancestor's past make genealogy and family history that much more rewarding. There are many ways to search for your ancestor's occupation and for those of us lucky enough to have our ancestors listed in these various records, it can be a really fun search.
Here are 9 of the many places to find your ancestor's occupation in the records:
Apprentice records, are useful because they state exactly what your ancestor did and if he/she was the master or apprentice in their chosen field. One example from the records is of an apprentice learning how to paint coaches back in 1759. Our occupation records include civil service, farming and agriculture, guild and trade associations, and more.
Census records provide much more than simply names and dates. In fact, they should be a go-to place to look when searching for your ancestors' occupations. If your relative was living in the US between 1840 and 1940, always check census records first. When you're further back and know when your ancestor immigrated to the United States and where they came from, then check those countries' census records.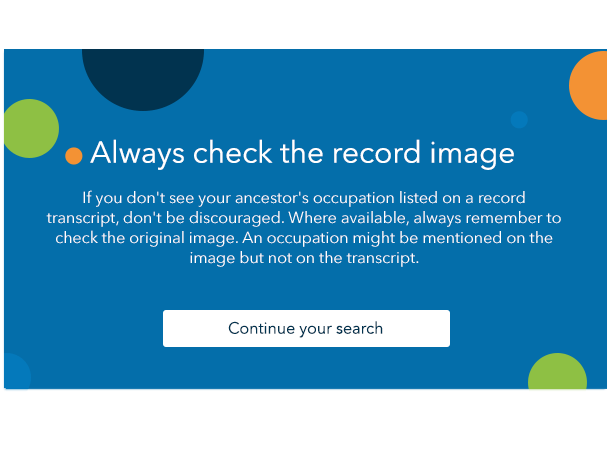 Surnames can be derived from the occupation of your ancestor. Smith, for example, comes from blacksmith or metalworker. The last name Miller originates from someone who milled grains. Take these rules with a grain of salt and verify them in the records, but surnames can be an invaluable resource for your search.

Obituaries are a great place to look as they can often provide a little more description and detail about your ancestors and the lives they may have lived. Obituaries often include the deceased person's occupation as part of the description.

Sometimes you can find your ancestor's occupation on their tombstone, especially if they were part of an organization or were well-recognized in their field.
World War I Draft Registration Cards are great for learning more about your ancestors. Not only do they include general information like names and dates, they also include occupations and even physical descriptions. If you don't see your ancestor's occupation listed in the transcript be sure to look at the image, it's most likely included on the photo of the original document. It's also a fun way to see your ancestor's signature.

One fun way to find your ancestor's occupation is through city directories. You might have to do a little bit of digging through the records to find your ancestors, but the city directories list residents and local businesses, so you might just see an ad for your great-great-great grandfather's shop in one!

Probate records are court records created after the death of an individual. These records are from the court's decisions to divide up the estate of a deceased individual. They are extremely helpful in genealogy because they provide unique details such as occupation, family members, and dates of death.

Newspapers are an amazing resource for you to get to know your ancestors and to gain insight into their daily lives. And if you're thinking that your ancestors weren't newsworthy, you might be surprised. Often local papers recorded small town news and events such as guests visiting or town gossip. So, it's always worth checking to see if you can learn anything about your ancestor's occupation in the papers.

These are just a few of the many resources that you can use to search for your ancestor's occupation or other details about your past.