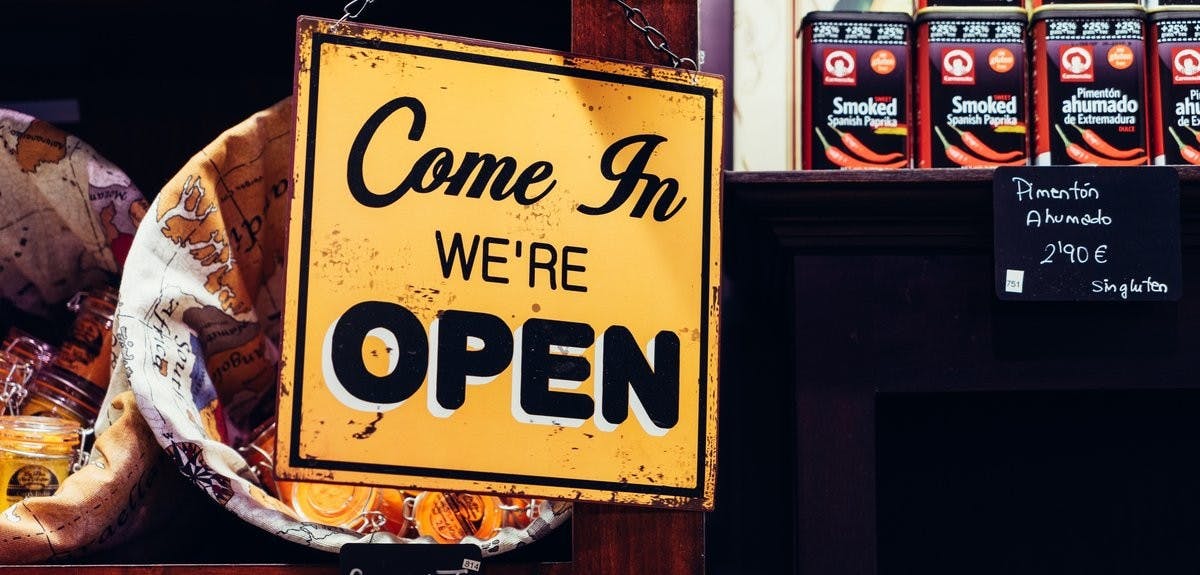 Welcome to your 14-Day Free Trial!
If you're reading this guide, it probably means you've recently taken out a 14-day free trial with Findmypast. Thanks for giving us a shot! As part of our Ultimate level subscriptions, we send exclusive educational content created by our in-house experts right to your inbox, assisting you in your research and giving you the information you need to get further.

It's no different for those on a free trial. We'll be sending you tips, tricks and information that you need to get the most out of your time with us, however long that may be (forever, we hope!). In this week's guide, we'll show you how to begin or upload a family tree (essential to getting the most out of Findmypast, as we hint on the individuals in your tree, finding new record suggestions and, since many of our records can't be found anywhere else, this may mean entirely new lines), searching Findmypast and more.

This is the first thing you should do when registering with Findmypast. Our tree builder is easy to use, filled with features and completely safe and secure. Begin or upload a tree and you'll be surprised by how many hints you receive almost instantly. You can find out tree import page here.
There are a few ways to go about searching on Findmypast. As with any research tool, the best way to approach your search is to start broad and narrow down. To do this, either search from the homepage or, at the top of your screen, you'll see a dropdown menu that allows you to choose a category of record. Let's start with census, land and substitute.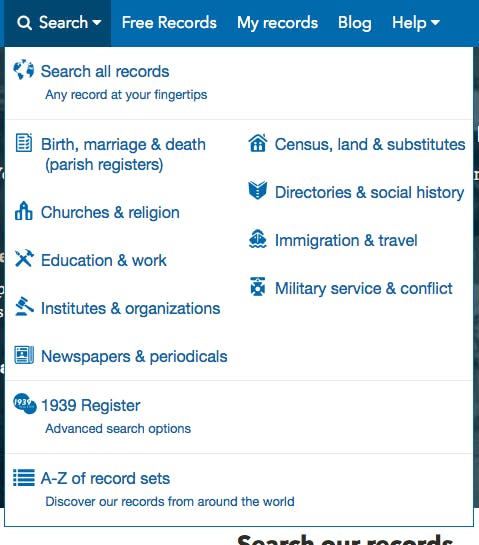 From this search screen, we can narrow down our search parameters using the search forms spread around the page. In this instance, we'll search for Jane Hirst, born 1889.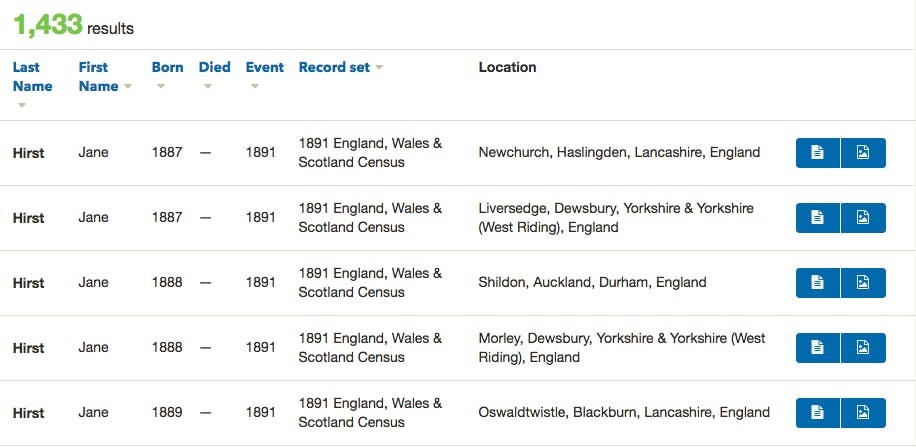 This bring back 1,433 results. Obviously too many for our needs. On the left of your screen, you'll see filtering options that can narrow this down further.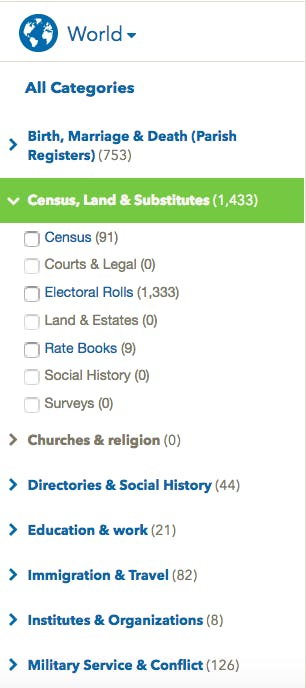 Using these filters, we can narrow down our search to record type, region and more thus giving us more precise results.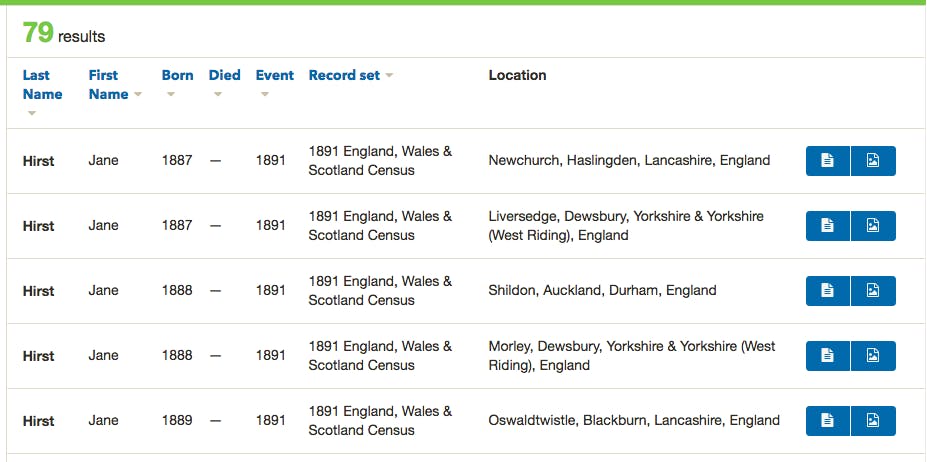 Just by selecting 'census' and narrowing my search to England, the results now stand at 79.
The last thing we'll look at in this guide is an often-overlooked (but incredibly useful) search feature on Findmypast; the A-Z of Record Sets. On your homepage, click into the dropdown menu that was mentioned earlier, but instead of selecting 'census, land and substitute', select the A-Z of Record Sets.
On the following page, you can access every single one of our record sets by name. This means that if you input 'Philadelphia' into the search box, you'll be able to scroll through all of our record sets that have Philadelphia in their name. Note that this won't be every record from Philly, just those in collections that have Philadelphia in the name. This can be incredibly useful for finding records of a specific occupation, religious denomination or classification.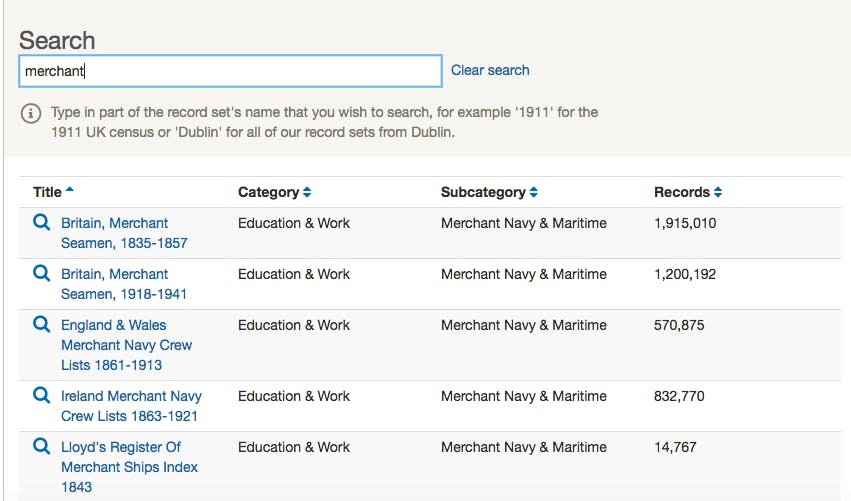 Here you can see that by entering 'merchant', I have all of our collections of merchant seaman records. This is a great, easy way into specific records.
We'll be back next week with more. Enjoy your first week with us!