How to find your first American ancestor
4-5 minute read
By The Findmypast team
11 November 2019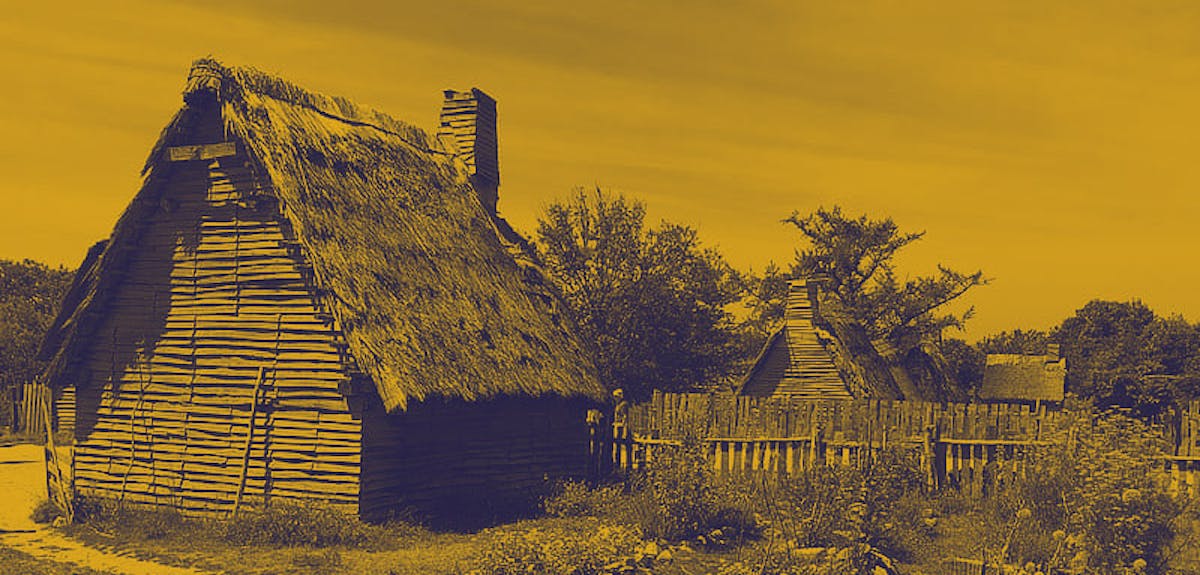 Discover the records you need and learn some handy research tips to keep you on track.
If you're from North America and are just getting started in family history research, one of the best jumping-off points to your past is to discover the first of your ancestors from these shores.
Start your search
Find American ancestors and so much more
America is a nation founded on immigration. For centuries, people have traveled from around the world to start a new life and new legacies in the United States, and the chances are that your family is no different. Here, we'll run you through the potential resources to discover your first American ancestor.
Published in collaboration with The National Archives in London, this incredible record set comes from a time where permission – or a licence – would be needed in order to travel abroad. This record set contains the details of those who applied for such licences.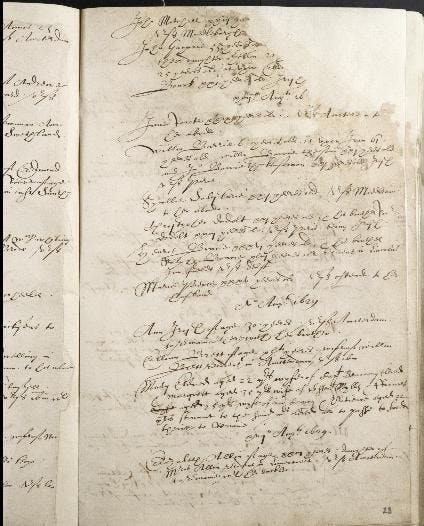 There are records of people traveling to New England, Barbados and other British colonies from 1634-1639, as well as one register from 1677. In addition, the record set contains the oath of allegiance taken by British soldiers as they traveled to serve in the Low Countries, meaning that if you have British ancestry, there's a lot you can discover.
Almost 30 distinct travel collections make up this mammoth resource, including:
New York Passenger Lists & Arrivals
This massive collection of 62 million records covers 1820-1957, the height of immigration through Castle Gardens and Ellis Island in New York. If your family immigrated to America during that period, these records present a fantastic opportunity to find them.
Pennsylvania, Philadelphia Passenger Lists, 1800-1948
Over 3.3 million records that can help you to discover more about your ancestors who arrived in Philadelphia. These records tell you names, ages, citizenship, birth country, arrival year, arrival city and more. The beauty of arrival records is that they're not as limited by departure point as departure records, so these records contain details of people from all over the world.
California, Los Angeles, San Pedro, and Wilmington Passenger Lists, 1900-1948
If your family arrived on the west coast rather than the east, you may find them in this collection of over 400,000 Californian passenger lists, showing the names, ages, birth places and arrival dates of passengers arriving in California.
Baltimore passenger lists 1846-1851
This record set includes transcripts and images for over 1.5 million records, with details of those who came to Baltimore over a 137 year period. Discover names, places of origin, ages, dates of arrival and more.
If you're of British or Irish heritage, this collection of around 99 million handpicked records can be vital in tracing your first American ancestor. The information given in the records varies, however you can usually expect destination, port of origin, age, name and often the class in which they traveled and whether their intent was to stay in the US or return home.
Taken from the height of the Great Famine in Ireland, this collection of over 90,000 records is part of the history of the Irish in Boston. A record of people fleeing devastation in search of a new life abroad, this could be essential to understanding your Irish family history.
It can be difficult to know where to start looking to find your ancestors who immigrated to America from overseas, but there are many techniques that you can use to get started searching for your origin ancestors, or those ancestors of yours who first immigrated to America. Once you overcome and break through the immigration brick wall, there's a new world of records for you to search next.
How to find colonial ancestors
Here are seven tips and resources to help you trace your earliest immigrant ancestors and to start breaking through that 'brick wall' in no time.
The PERiodical Source Index (PERSI) is an amazing, underutilized resource for genealogists. It contains millions of journal articles from thousands of historical, genealogical, and ethnic publications from over 8,000 worldwide history and genealogy societies. PERSI is filled with articles and resources for colonial and early American genealogy research. It is also a great resource to research Native American history and genealogy. Here's why PERSI is so powerful.
Churches are great at record-keeping, so if you're searching for your colonial ancestor, try searching early colonial church records to find more about your ancestors. Church records are invaluable in family history research because they kept records earlier on than the government or states.
It is important to have an understanding of the history of various churches in the colonial era because many of them separated and formed their own congregations. Having a general understanding of America's religious history will help to inform and shape your research.
If you know the history of the time period you're looking for your ancestor in, then it'll be easier for you to piece together the clues surrounding his or her life. It's even more important to have an understanding of the local history where your ancestor lived. You may not have the information on your ancestor's location, but once you find out, it will make your search easier.
Census records prior to 1850 reveal limited information but they do list the head of household and often the number of others living in the household.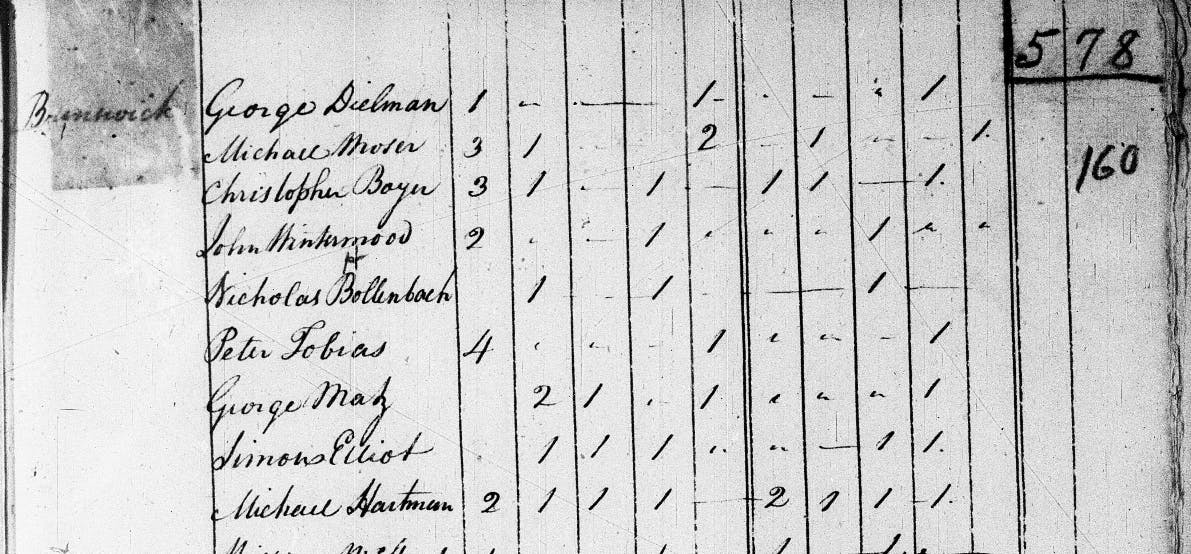 Use early census records as a starting point to help you establish your timelines and piece together your family story.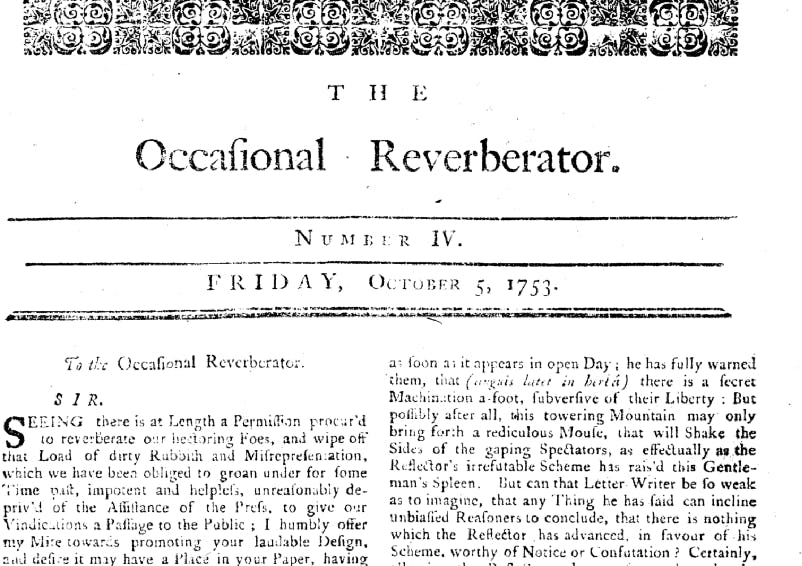 At the time, the towns were relatively small so the news that was reported can reveal a lot about the families that inhabited them.
6. Connect with the community
There are many societies that can help you uncover more about your family history. They can potentially help you uncover records you didn't know existed, or lead you in the direction of another organization that can provide assistance. Remember, you're never alone in your genealogy research. There are many others on a similar journey that are usually happy to help. The Findmypast Forum is full of like-minded family-finders.
How far back does your family tree go in America? We love hearing your discoveries and family tales. Use #FindmypastFeatured on social media and we could share your story with our thriving community.