How to trace ancestors who fought in the American Revolution
2-3 minute read
By Jen Baldwin
2 July 2021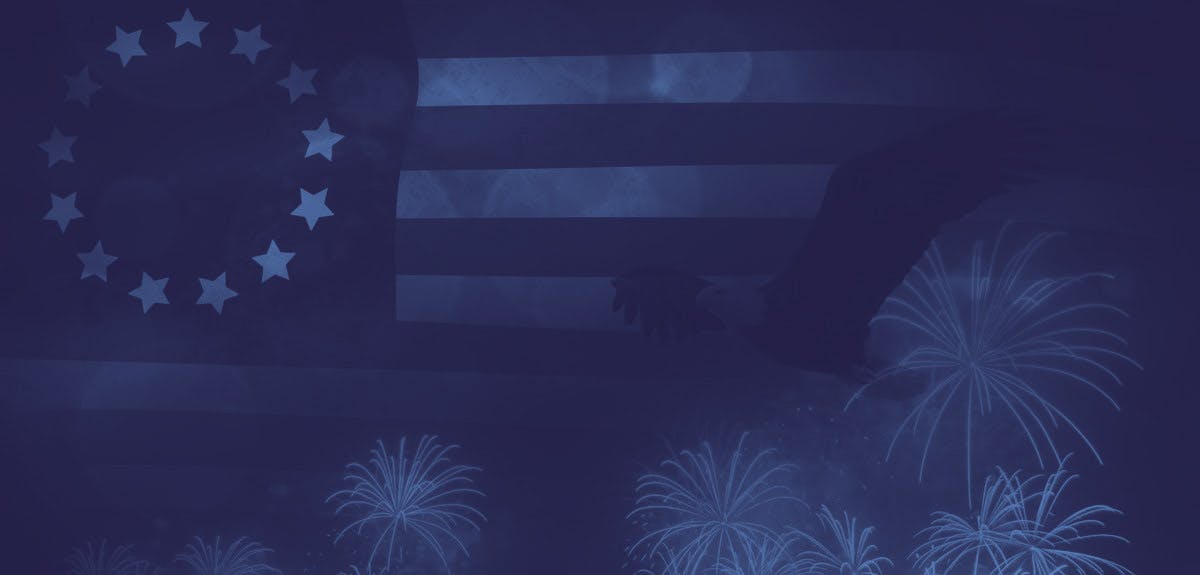 Were your relatives in America during the War of Independence?
If your family lived through the American Revolutionary War, there's likely to be an amazing story in your past that should be passed down generations. Findmypast has family records and resources that you can use to find those stories.
This handy guide will delve into different ways to explore your Revolutionary ancestors on Findmypast. We'll show you the resources we have, some amazing things found in them, and how to use them to shape your family story.
If you haven't traced your family tree as far back as the 1700s yet, you can make amazing progress and get back several generations using only US censuses. This census-by-census guide tells you everything you need to know and before you know it, you'll know the names of family members who lived around the American Revolution.
If you have located your family's household in the 1840 census, go to the digitized image of the original record on Findmypast and click the "next image" button. In some cases (assuming the page survived - not all did), you'll find a second page with some interesting details, and a listing of the names of all Revolutionary War pensioners in that household. We've gone one step further to make that search even easier by creating the 1840 United States Census, Revolutionary War Veterans record.
Even if you don't know for sure that an ancestor served, it's still worth searching Revolutionary War records to see if you find a candidate who could be a match. You may be able to confirm that they're a member of your family through details found in the records. Here are some of the highlights found on Findmypast:
These early 19th century records capture the story of each American who was granted a pension for service during the American Revolution. Among the 90,000-plus records, you can uncover details like rank, service state, and next of kin information. If the record includes original images (some have more than one), always check them for extra color and context. You will also find a small number of pensions granted for service during the Barbary and Indian wars.
The materials supplied over the decades by the Daughters of the American Revolution are pivotal to understanding your Revolutionary ancestor. Start by investigating some of their published lineages for clues to your family line, including parents, children, and what unit they may have fought for.
This collection includes dozens of publications that tell the story of the American War of Independence. Covering the thirteen colonies and beyond, you could discover your ancestor's amazing military past, their role in this pivotal conflict, and more.
Of course, there are always two sides to every war. The British took thousands of prisoners during the "first American civil war" and you can find some of them listed in this collection. As an added bonus, you can also find a great number of POWs from the War of 1812, which often links the next generation to the ongoing political struggles between the growing United States of America and Great Britain.
Did your ancestor serve in the American Revolution? How has Findmypast helped shape those family stories? We'd love to hear what you've uncovered. Tag @findmypast on social media to be in with a chance of having your discoveries featured.
More on this topic:
Share this article
About the author