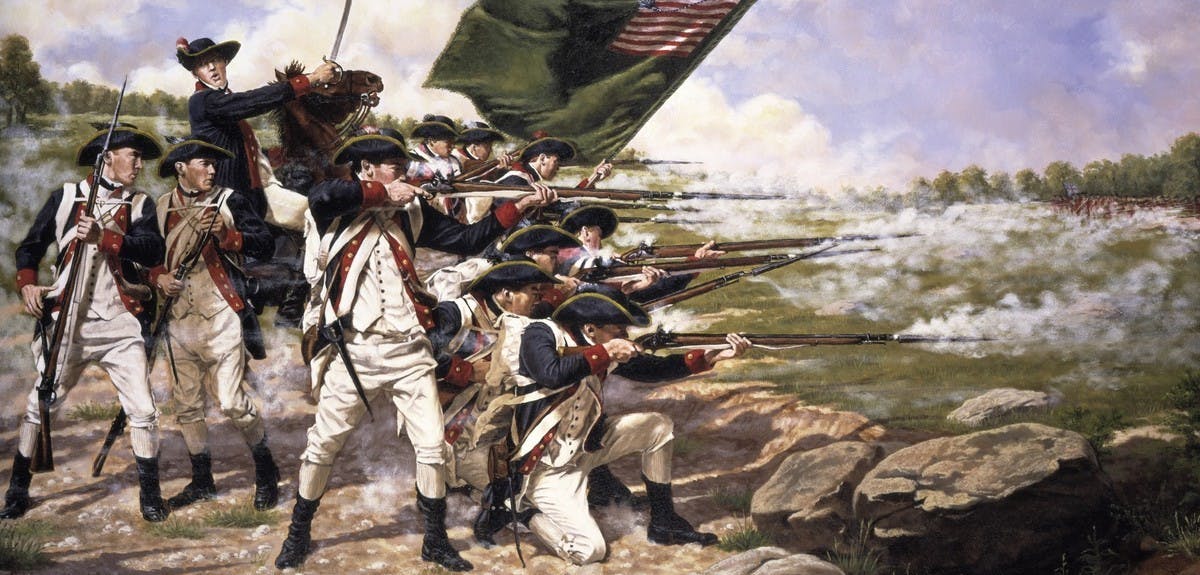 Guide to Searching American Revolution Ancestors

Were your ancestors in America during the Revolutionary War?
If so, there's likely an amazing story in your family history that should be passed down generations.
This week we'll dive into different ways to explore your Revolutionary ancestors on Findmypast. We'll show you the resources we have, some amazing things found in them, and how to use them.
Haven't traced your family history that far back? You can make amazing progress and get back several generations using only US censuses.
See our step-by-step guide to do it and before you know it, you'll know the names of your family members who lived around the American Revolution.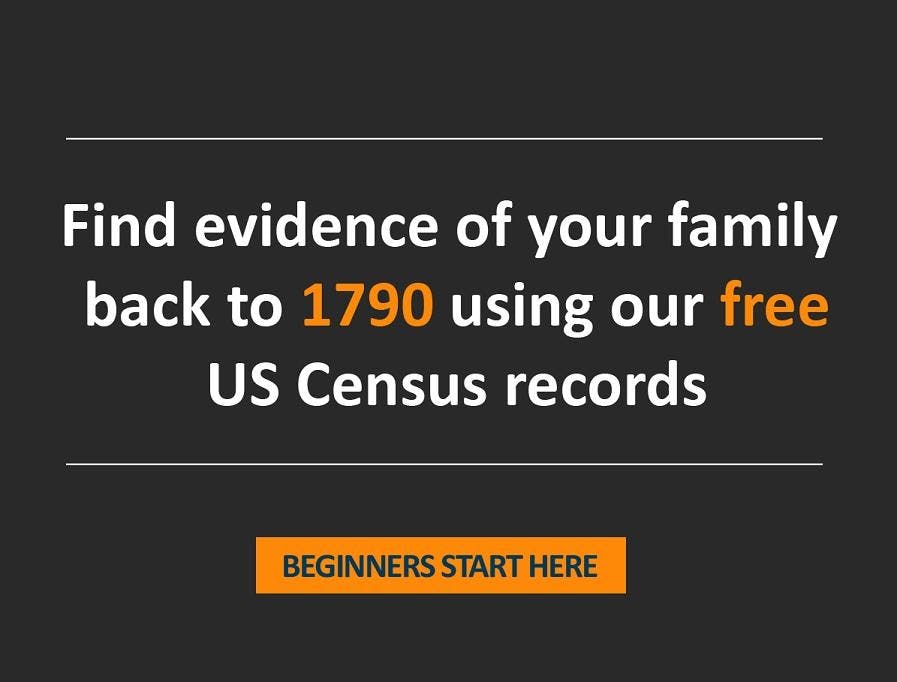 [Quick tip: ](strong)Use the 1840 census to see if anyone in your family's household fought in the Revolutionary War
If you have located your family's household in the 1840 census, go to the record image and click the "next image" button - in some cases (assuming the page survived - not all did), you'll find a second page with some interesting details, and a listing of the names of all Revolutionary War pensioners in that household.
Even if you don't know for sure that an ancestor served, it's still worth searching Revolutionary War records to see if you find a candidate who could be a match. You may be able to confirm that they're a member of your family through details found in the records.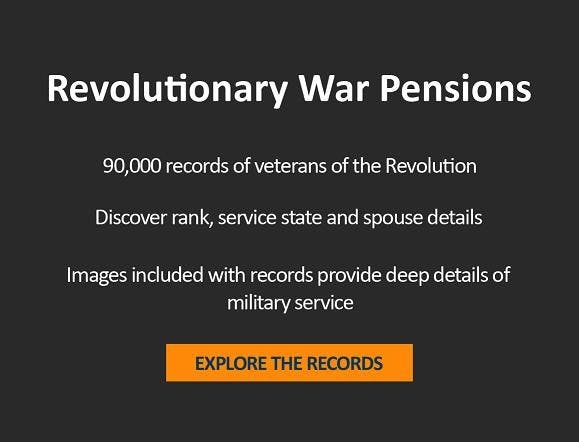 These early 19th century records capture the story of each American who was granted a pension for service during the American Revolution.

You can discover your ancestor's rank, spouse and details about their service. Like most pension files, these records are quite deep, and many files contain multiple images. You will also find a small number of pensions granted for service during the Barbary and Indian wars.
Search tip: Make sure to view the image file and use the arrow buttons to see additional documents. Pension applications often had multiple documents submitted in order to prove service, and all of these will have important details of your ancestor's service.
Search tip: Keep in mind that every genealogy company has a different indexing process and different search algorithms - even if you have search Revolutionary War Pension records elsewhere, you should still give ours a shot - you might be surprised at what you find!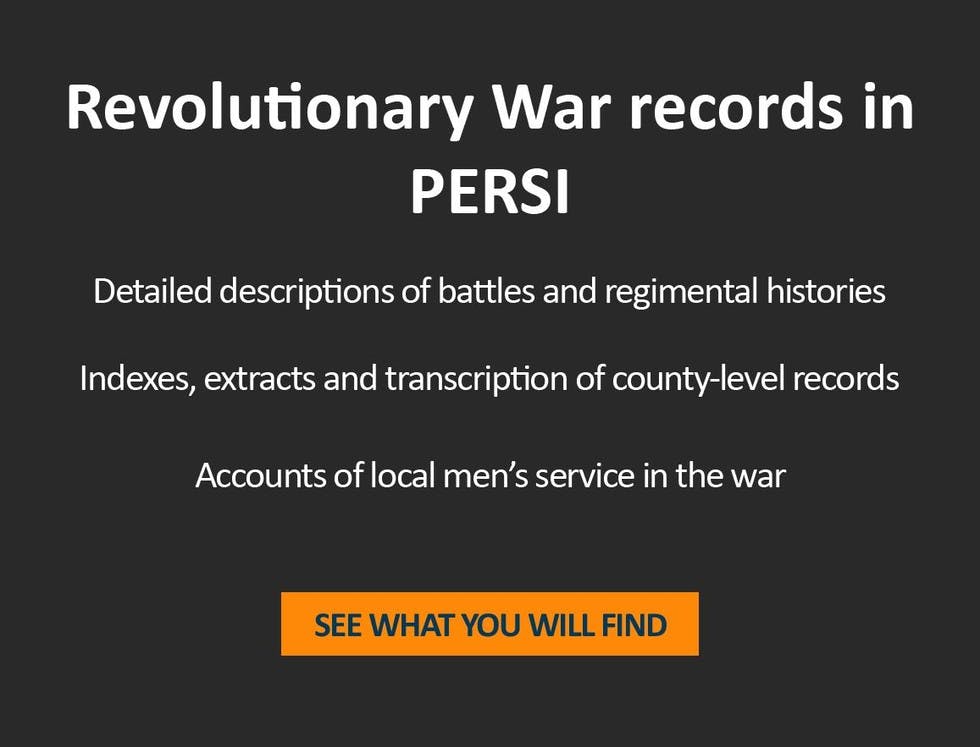 The Periodical Source Index is an enormous collection of genealogy and history publications from local societies around the world. There are over 8,000 titles in this index, and many issues have digital images that make searching and viewing them online a breeze.
There are over 1,200 articles about the Revolutionary War on PERSI that you can view online today. Subjects range from first-hand accounts of the Midnight Ride of Paul Revere to statistics on pensioners to abstracts of long-lost record sets. See our detailed article on using PERSI for the American Revolution genealogy to see what we have found.