How Findmypast's parish records can transform your family history
1-2 minute read
By Niall Cullen
20 February 2020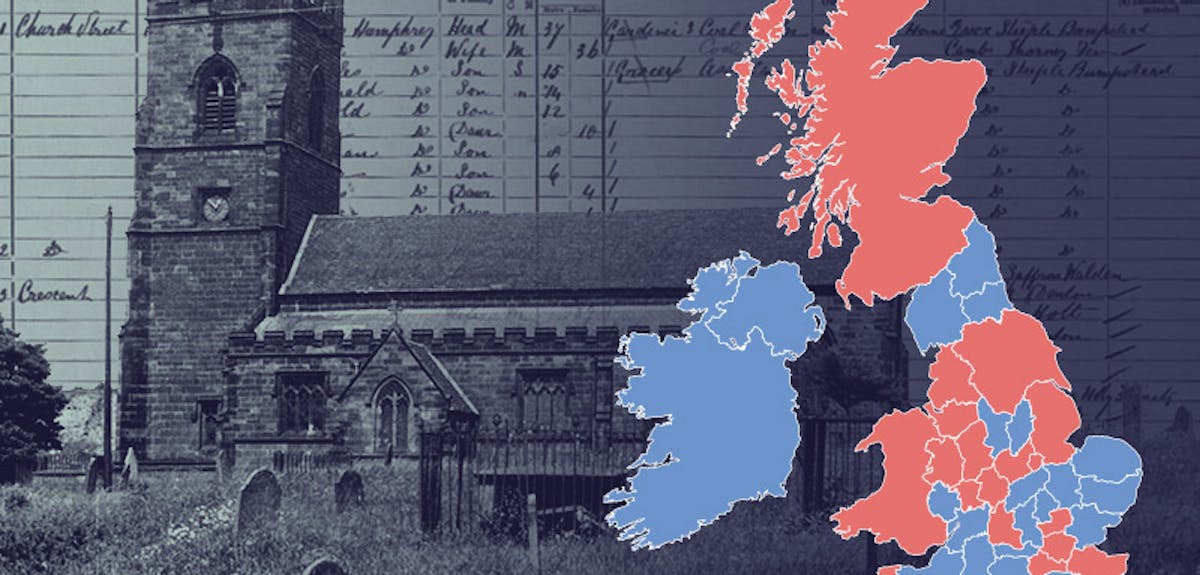 When it comes to online church records for the UK, we won't be beaten.
Church or parish records are some of the best resources you can use to take your British Isles family tree back further. In many cases, you'll be able to go as far back as the 1500s, when King Henry VIII was on the throne. These records were taken by church officials in every corner of Britain and cover the most important milestones in your family's history.
With parish records, you can unearth details on your ancestors' baptisms, marriages, and burials. They also usually include information about other family members like parents, making it easy to jump back an additional generation in your family tree with a single record.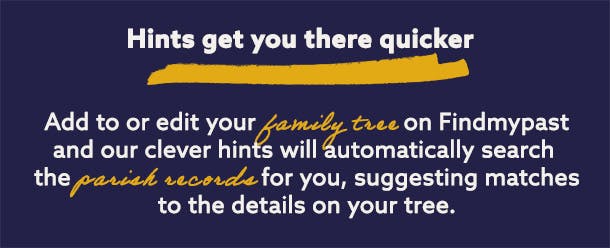 With the largest collection of UK parish records online, Findmypast is the place to go for these genealogy staples. Many of our collections are made up of exquisite, full-color, digitized images of the original registers and are simple to unearth with our powerful search tools.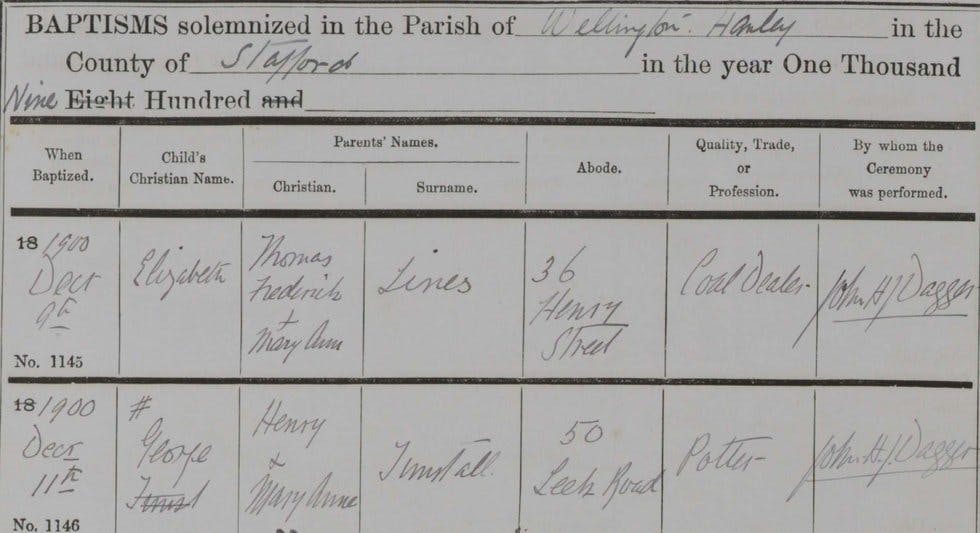 The parish records on Findmypast cover every corner of the British Isles and many of them are exclusive. So, if you've got lineage in Leicestershire or heritage in Hertfordshire, you need us to help trace it.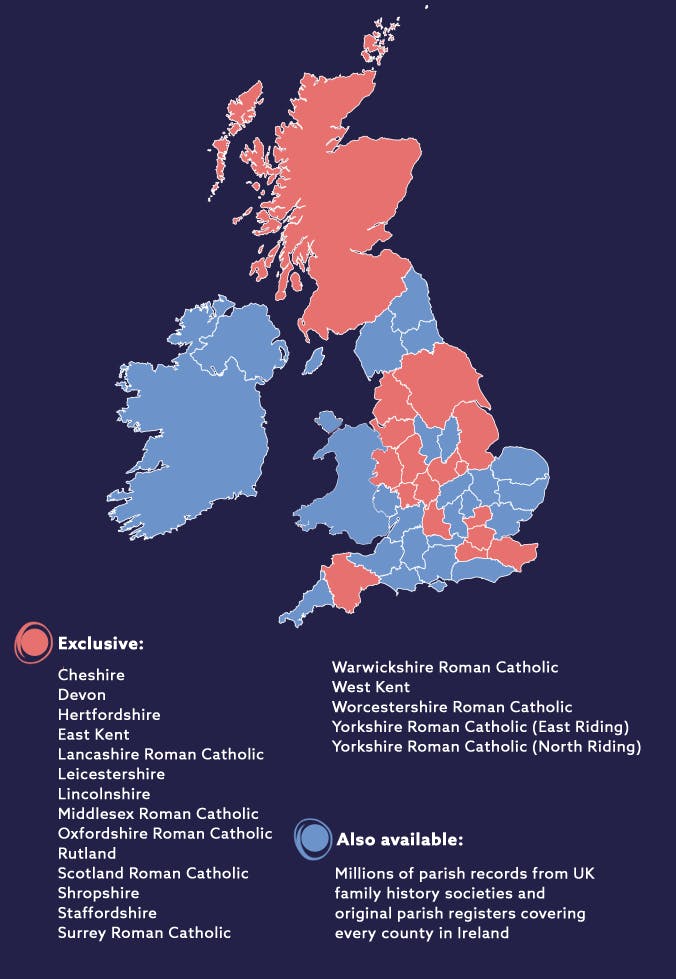 Wherever your roots lie in the UK or Ireland, our parish records can help you find out more about them and extend them back much further than you ever thought possible. Use these quick links to access any of our exclusive collections.
Note: the links will take you to a page for searching baptism records. You can access equivalent pages for marriages and burials via the useful links and resources list on each page.
Is your ancestral home missing from our list of exclusives? Visit the A-Z of records to find hundreds of other parish record collections covering all of the UK or take your search to Ireland with original parish registers from the entire island.
More on this topic:
Share this article
About the author