Here's why the 1939 Register is the perfect place to start your British family research
3-4 minute read
By The Findmypast team
25 May 2020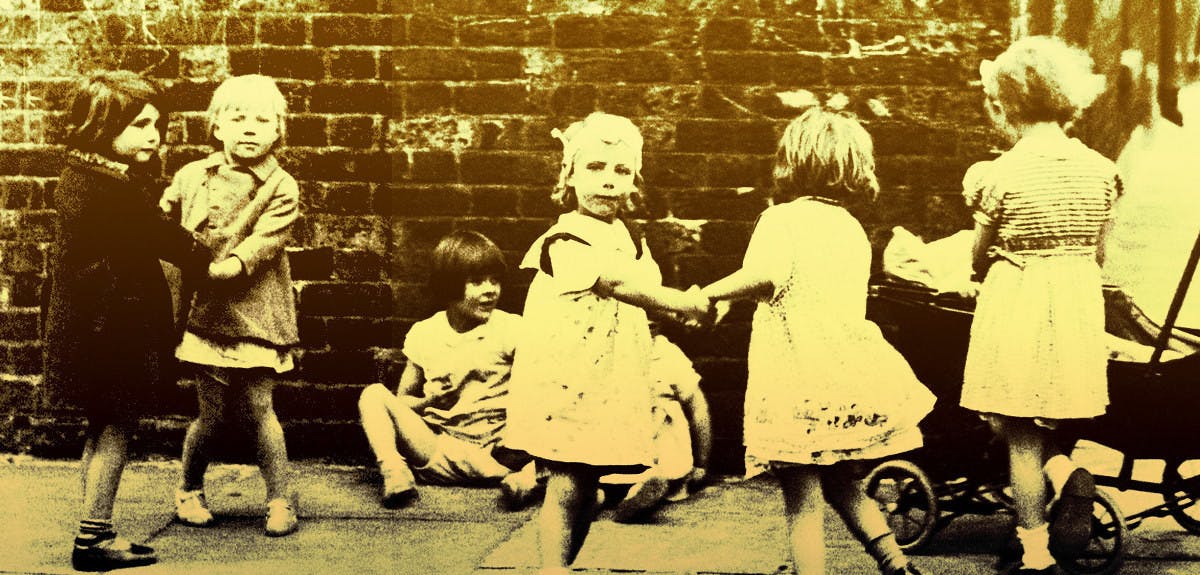 This video masterclass shows you how to use the 1939 Register to start tracing your UK ancestors.
If you're just getting started with your family history, it can be tricky to know where to look first. As one of the most recent publicly available record collections covering all of England and Wales, the 1939 Register is an obvious jumping-off point.
Watch our video masterclass to find out why and how to make the most of this wartime Domesday Book.
Throughout the masterclass, which was recorded live, viewers put their questions to our team of in-house experts. A select few were answered live on air which you can watch on the video. Here's the best of the rest.
I can't find my relative on the 1939 Register. What next?
Try searching with less information, such as just a name (with the name variants box ticked) and/or date of birth (+/- 2 years, as the birthday, can sometimes be recorded as the baptism date instead). You can also use the * to broaden your search, such as searching for *accountant* instead of "chartered accountant". If you still cannot find them, their record might have been redacted according to the 100-year rule.
I don't know my relative's address or date of birth in 1939. Can I still find them?
If you don't have specific details on a person, try looking for two people in the same household. You can allow for a few years either side of estimated dates of birth if you're not sure of then. If you don't have an address, knowing dates of birth, or even just the day and month, will help you narrow down the results you return.
Can you search for someone who is redacted?
No. You'd need to search for people they lived with or an address where you think they might have been.
Where do I find the 1939 Register for Scotland and/or Northern Ireland?
Only England and Wales are included in the 1939 Register online. You need to contact the Public Records Office of Northern Ireland (PRONI) for details of Northern Ireland's version and the National Archives of Scotland/NRS for the Scottish registers.
What's going on with maiden names?
As the 1939 Register was a living record until the 1990s, surnames were updated as people got married. The primary name on the Register is their most recent name, with their maiden name appearing in brackets, but you can search for either name and they will appear in the search results.
Who is excluded from the 1939 Register?
The Register only contains the names of those who were at home on September 29, 1939. Therefore you won't find servicemen stationed abroad or prisoners. Mercantile marines and fishermen on short-term voyages who landed in port after registration day might also be excluded.
Does the Register indicate evacuated children?
Many children who were evacuated are still redacted, so while name searches will reveal those who have died since some others will not be able to be discovered just yet. See our emotional video on the Pied Piper Evacuation Scheme below.
In 1939, over 800,000 families were forced to send their children away just to keep them safe from the imminent outbreak...

Posted by Findmypast on Monday, December 4, 2017
How do I request to open a closed record?
You can upload a scan of the person's death certificate from your computer. Select the record you want to be opened and then the 'Open this record' button. Complete and submit the Evidence of Death form, attaching the file from your computer.
Why do we have to produce a death certificate to declare someone is over 100 years old?
The provision of a death certificate is as evidence of death, not that the person is over 100 years of age. The record of a person born more than 100 years ago should be opened by default. It's only persons who would be under 100 years today for whom evidence of death is required. The death certificate is required because of personal privacy and confidentiality restrictions around the data. Only an official copy of a death certificate from the General Register Office will be accepted as proof of death. You can't just submit a link to an online death record.
Was the information collected on cards or straight into the book?
You can see a sample of the forms that were filled in by the householders here.
How do I report an error with a record?
Look for the 'Report an Error' button on the transcription. You can send us corrections for each line.
What has the 1939 Register unlocked about your heritage? Maybe your relatives worked on the Home Front or signed up to serve? Whatever your family's story, Findmypast can reveal the bigger picture of your past.
More on this topic:
Share this article
About the author