Conscription and National Service in 1939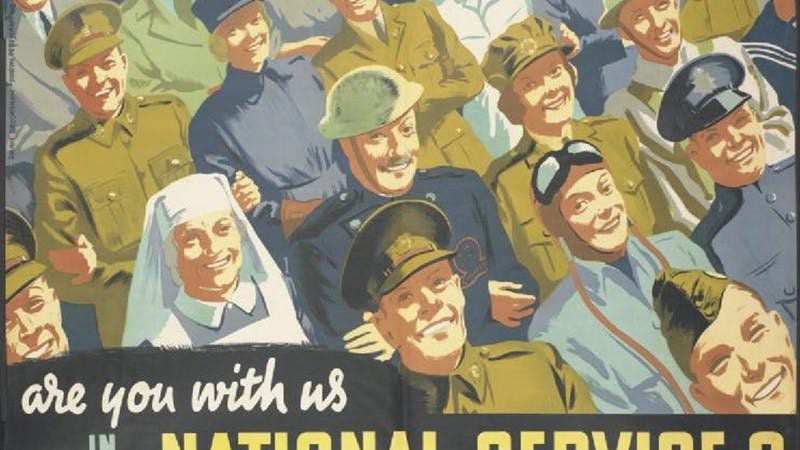 Conscription and National Service in 1939
In May 1939, Britain reintroduced conscription. By the end of the year 1.5 million men had been called up
Discover the conscripts in your family history
With German expansionism and Hitler's increasing brinkmanship, Britain was forced to consider how best to meet the threat posed by Germany in 1939. With another European war looking increasingly likely, conscription was reintroduced. The route into the armed forces was a long one, with many hurdles to any new recruit.
In May of 1939, the first group of men aged from 20 to 22 years of age reported for 6 months full-time military training as part of a 'Militia'. Other recruits joined, either voluntarily or via conscription papers, in September.  With the introduction of the National Service (Armed Forces) Act, Britain by December 1939 had added an additional one and a half million men to the armed forces.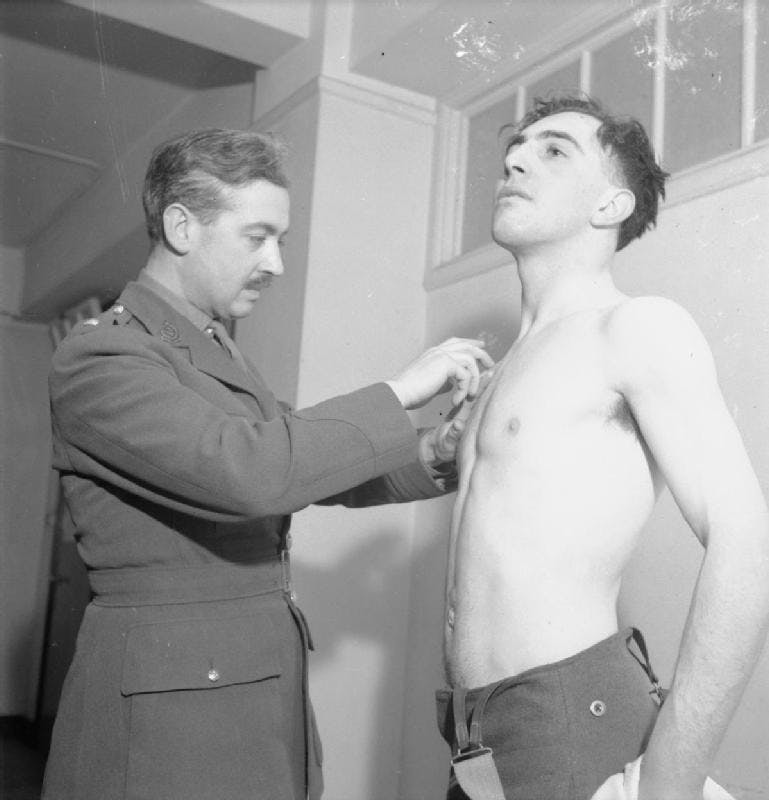 The process of becoming a soldier was something of an ordeal. Firstly, a recruit needed to pass a medical examination. Recruits would be immediately refused if they were blind or had a 'mental disorder', others declared medically unfit after a period for allergies to products used by and encountered by the Army regularly in 1939. More still would be injured in training accidents and medically discharged before ever joining a regiment.
Recruits, most commonly conscripts, could also be exempted if they were a conscientious objector (roughly every 22 in 1000), but only after a tribunal headed by a judge.  Even then, conscientious objectors could still be conscripted into combat roles if their claim was rejected, or conscripted with a non-combat duties only exemption, meaning they would be working in non-fighting roles, such as cooks, medical personnel or storemen. Some conscientious objectors volunteered for the Royal Engineers bomb disposal sections, an incredibly dangerous and demanding role.
Some conscientious objectors volunteered for the Royal Engineers bomb disposal sections, an incredibly dangerous and demanding role.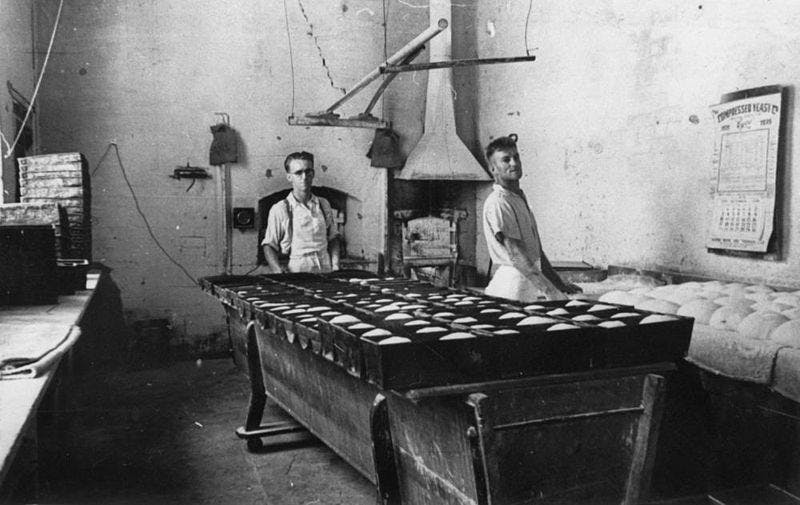 Finally, there was reserved occupation status. If a conscript worked in a bakery, was a student, worked on the railway as an engine driver or signaller, kept a lighthouse or held a number of reserved occupations, he would be excused military service (A full list can be found here). However, this was not always assured: some reserved occupations did not become reserved until a certain age, so accountants and other trades below the age of 30 would be required to leave their professions for military service.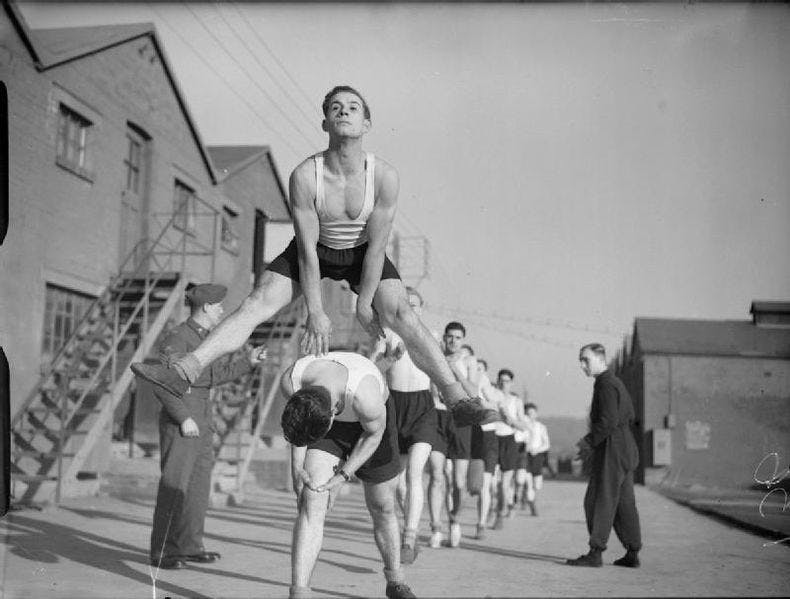 If a conscript passed their medical examination, was not in a reserved occupation, and didn't apply for/was refused conscientious objector status, he would be sent to a training unit for his initial training. This training was designed to teach the most basic of military skills, from rifle drill to correct bed-making. For a lot of young men, this was their first time away from home, and the regimented nature of the training came as a shock. The wrath of the Sergeant Major has become a legendary part of this recruitment process, with tales of creative punishments being meted out for any infraction. One Sergeant Major, for example, forced his recruits to whitewash all of the coal in the shed, before burning it later that same day.