is here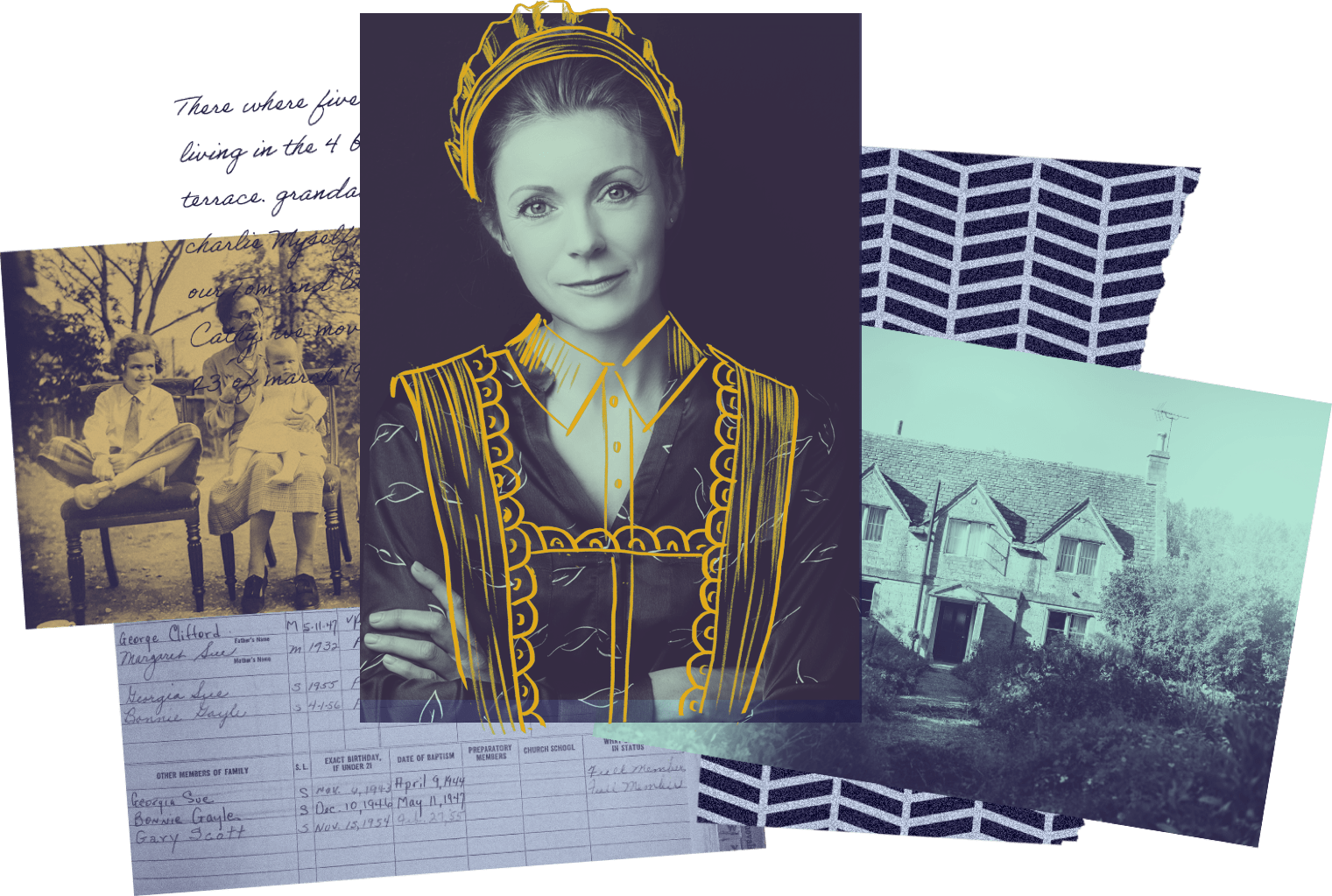 What is the 1921 Census of England & Wales?
The 1921 Census of England & Wales is a detailed snapshot of 38 million lives, available online only at Findmypast. We're delighted to have been chosen by The National Archives to bring it to you.
Did you know that in 1921, the mining industry employed most men in England & Wales? Or that 1.5 million women worked in paid domestic service?
For the first time, you can see exactly how and where people earned their living using the 1921 Census.
It takes us beyond tales of flapper girls and bootleggers to show what life was like for ordinary people - including your grandparents.
With advanced search, you can find an occupation or employer to discover the 1920s like never before.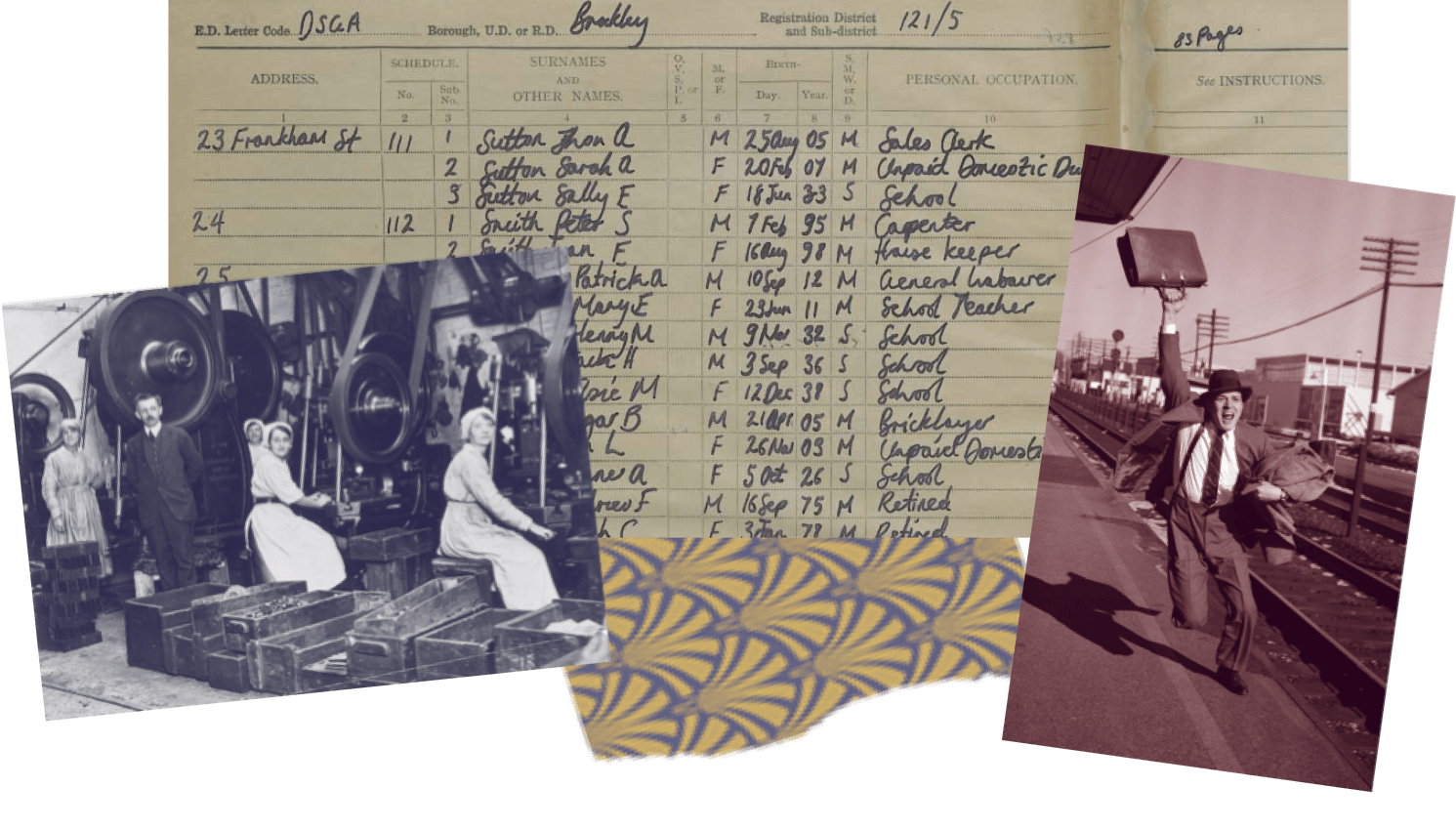 Discover how your family brought home the bacon
Not only does the 1921 Census reveal what your grandparents did for a living, it shows you where they did it and who with. You'll see the names and locations of their employers, information about their colleagues, and the materials they used. Even overseas visitors recorded their livelihoods. It's important details like these that shaped your ancestors' experience of the 1920s.
What was the digitization process like?
Watch the video above to see how our nimble-fingered team was given three years to scan and transcribe 28,000 bound volumes. They met the deadline – despite the pandemic – to help bring the lives of 38 million men, women and children online.
How do I access the 1921 Census?
If you haven't yet, sign up with us for access. We'd also recommend starting a family tree or uploading a GEDCOM of your tree if you have one elsewhere.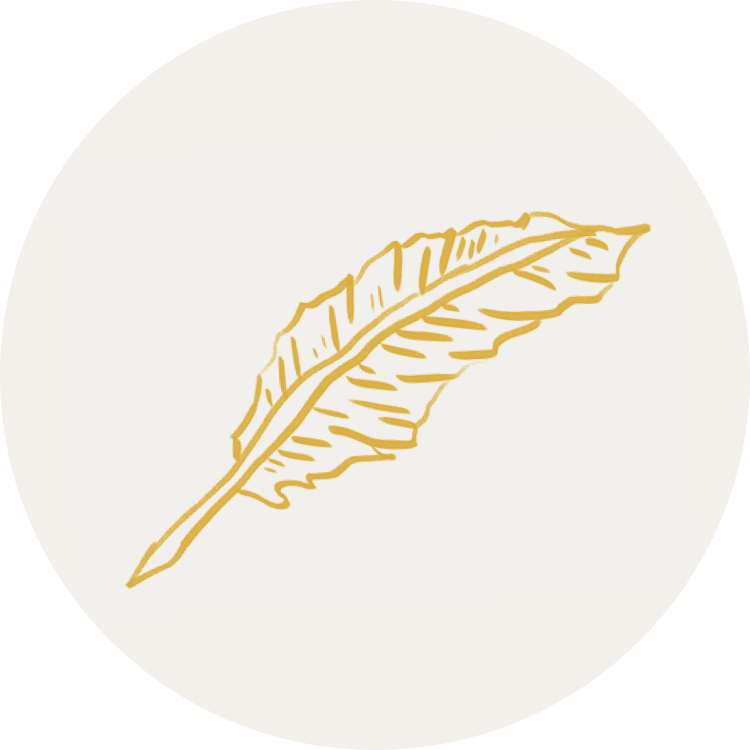 Sign up with Findmypast
Get started for free. Then, access the 1921 Census from $3.50 US.
Sign up now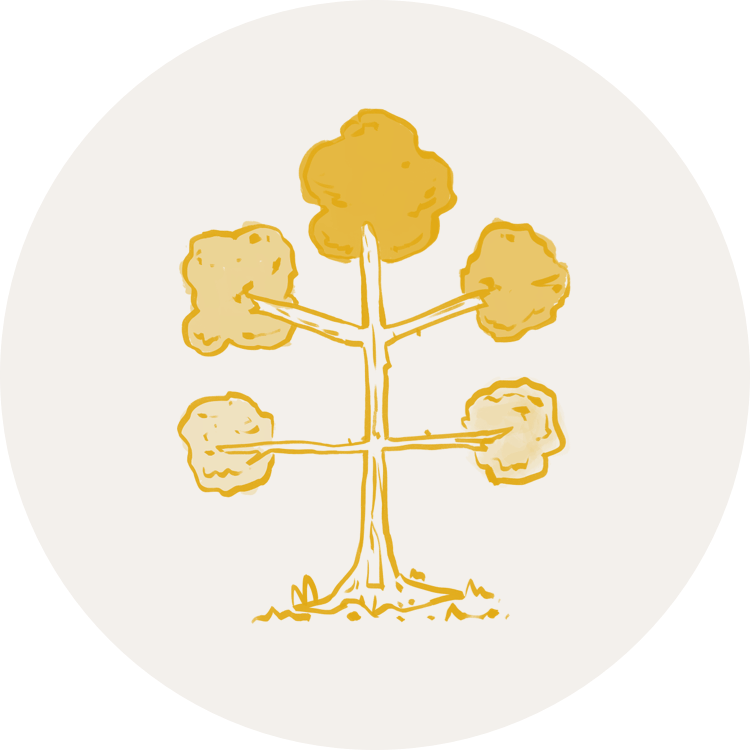 Create your family tree
Start with who you know and add the information you find in the 1921 Census.
Start a tree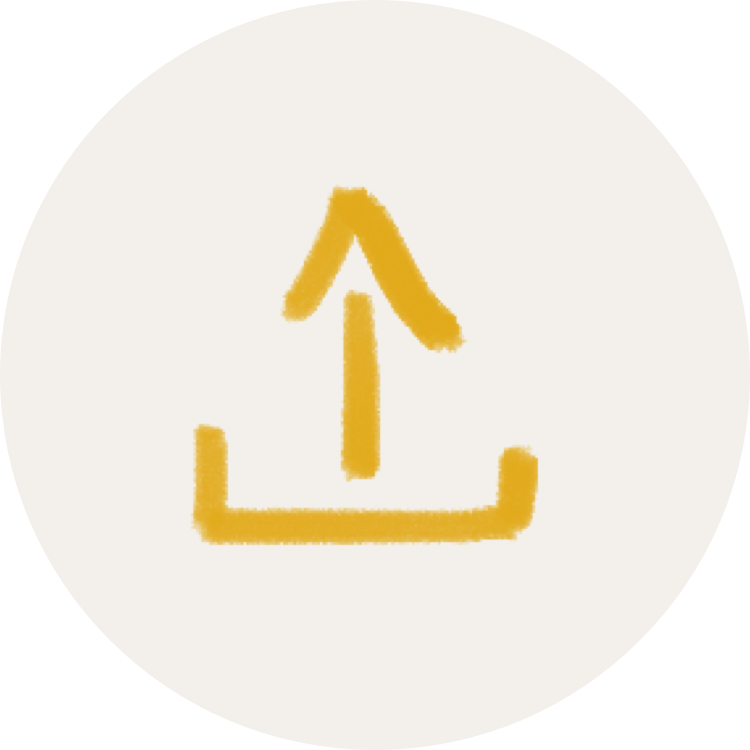 Upload your family tree
Upload your family tree GEDCOM file to make sure you don't miss a single 1921 Census hint.
Upload a tree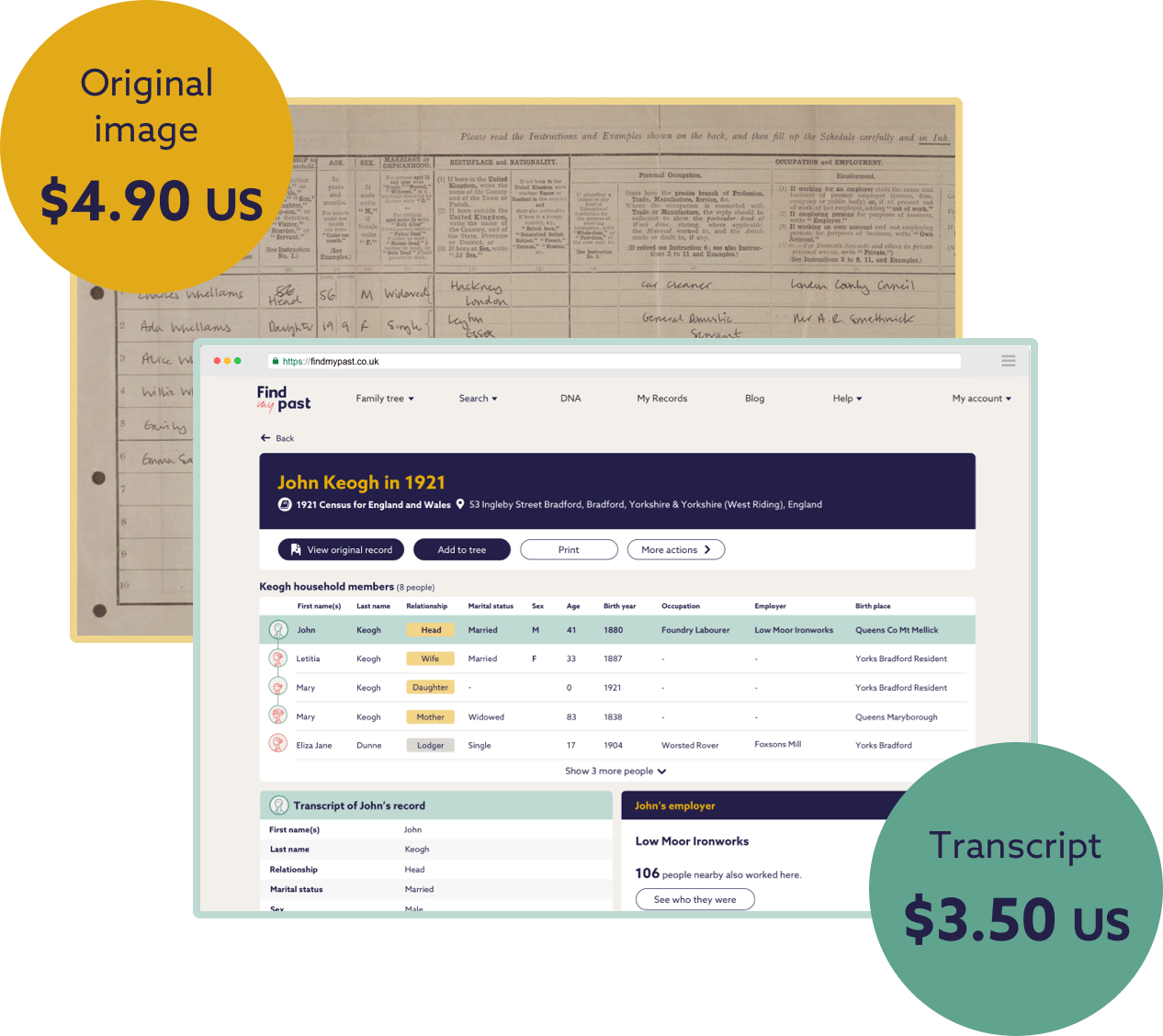 How much does the census cost?
It costs $3.50 US for every record transcript and $4.90 US for every original record image.
This will cover the cost of digitizing and transcribing the 18,235,242 images created from the records supplied exclusively to us by The National Archives. It means these precious records are accessible, commitment-free, for everyone.
For all 12-month Ultimate subscribers there is a 10% discount on any 1921 Census purchases.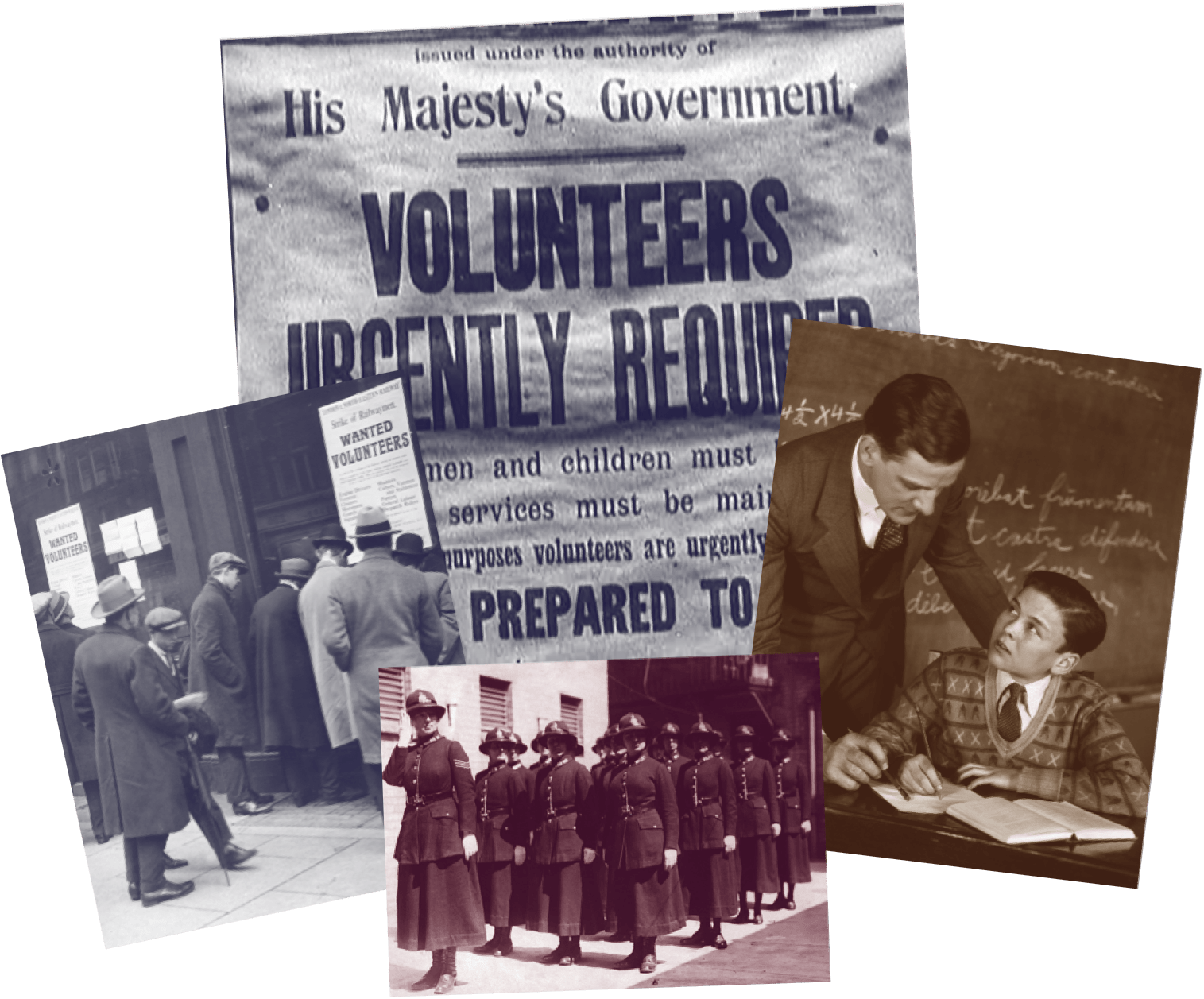 What was Britain's job market like in the 1920s?
When it came to employment, the 1920s was a tale of two halves in Britain. The early years saw glimpses of the Roaring Twenties but by the middle of the decade over two million people were unemployed.
Breakthroughs were made on many fronts. More women took on roles traditionally given to men. Was your grandma one of the first policewomen?
The Education Act saw children stay in school longer and enter the workforce later. Our ancestors' jobs were usually linked to where they lived. Clerks and professionals were found in the cities, while more rural towns and villages were home to farmers, factory workers and coal miners.
For the first time, the 1921 Census captures all of this fascinating employment information, revealing the fabric of businesses and communities across the nation at the time.
What people are saying about the 1921 Census
"
I am looking forward to seeing my grandma's name on the census for the first time, she was born in 1919 in Lambeth, Surrey."
"
Both my parents were born in 1921 so I will be excited to see them on the census."
"
I'm interested in determining the impact the First World War had in my village by seeing how many widows there were – particularly those with young children."
Frequently Asked Questions